The Victorian English Gentlemens Club
have announced that they'll be releasing their third album,
Bag Of Meat
, via This Is Fake DIY Records on June 6th.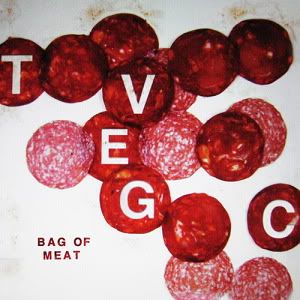 Tracklisting
1. Bag Of Meat 2. A Conversation 3. Richer Than My Tribe 4. Lost My Face In A Fast Car Race 5. Fire In The Wife 6. Pistol Whipped 7. My Imagination Can't Save Me Now 8. As Jungle Drums Rang Across The Amazon (We Held Our Heads And Screamed) 9. Card Trick With A Chimp 10. John Denver's Wife 11. Not Waving But Drowning The band will also release 'A Conversation' as a single on April 25th, and you can hear it below.