For this week's Top 5 Songs of the Week feature, we asked Stereo Sanctity's Kate Price to talk to us about her favourite song of all time (she has fine taste). Oh, and expect the usual rundown of the hottest tracks (eugh) from the past seven days too.
My Favourite Song of All Time
'Stereo Sanctity' by Sonic Youth (as chosen by Kate Price)
First of all, I have absolutely no idea how to go about selecting my favourite song of all time. I'm pretty sure it changes on a weekly if not hourly basis. So, I will go with the song that probably holds the most importance in my life, which is 'Stereo Sanctity' by Sonic Youth - a track I love so much, I named my little company after it!
Sister was my first and is without a doubt my favourite Sonic Youth album. Someone gave me a copy when I was 16 and really had no clue who Sonic Youth were, though I was listening to lots of bands who I now see were directly influenced by them. So when that person helped me out and pointed me in the right direction, it totally changed my world - I completely fell in love with the chaos, the moments of suspense and frustration and the moments of total release. For all the anger and anxiety it captures, there's so much warmth, texture and some huge pop moments that hook you in. At that point in my life, it made me completely reconsider what I love about music and opened up a whole new world.
I'm not sure if 'Stereo Sanctity' is my absolute favourite track on the record, but I chose to name my company after it because of the simple idea of a stereo being a sacred thing and offering a place of refuge, though if you listen to the song, they intend a far more theological meaning to the phrase.
A close second would probably be Mudhoney's 'Touch Me I'm Sick', because I don't see how anyone can listen to that song and not want to have a fist fight with the sky.

Top 5 Songs of The Week: 17th April 2015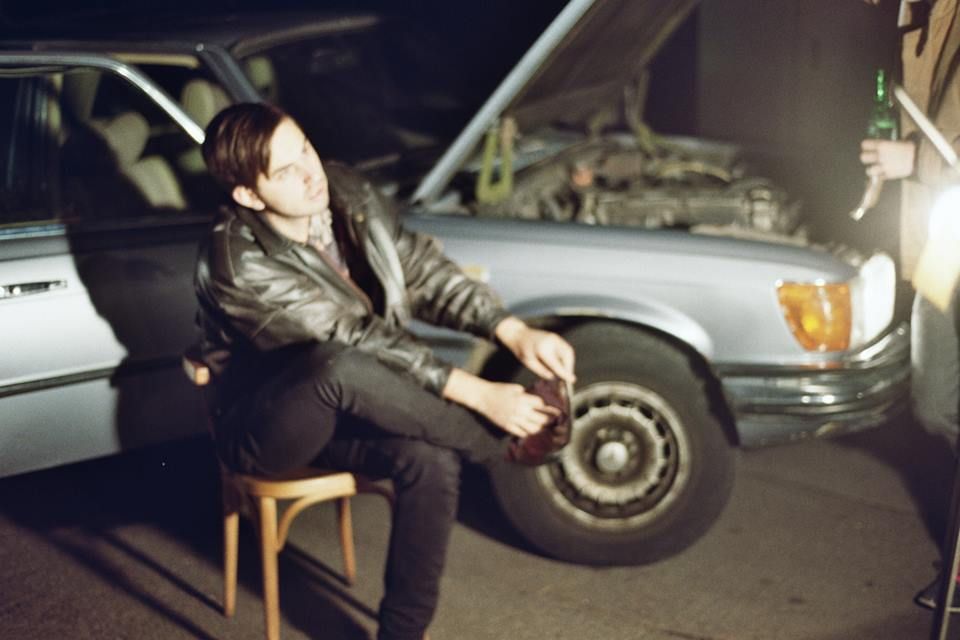 Two young up-and-coming French producers by the names of Everydayz & Phazz have dropped the title track from their forthcoming collaborative LP Almeria. The song is huge, with explosive synths and massive drums that could only be unleashed in the build up to summer.
You'd be lying if you couldn't hear the Michael Jackson influences in his vocal delivery but at the same time there's this silky-yet-raw delivery that's unique to him. Lyrically, the track speaks of bohemic, drug-infused afterparty lust - a life that he's accustomed to since arriving on his local music scene last year. The minimal Unify production - an R&B/Hip-Hop hybrid that's commonly being referred to as the "Toronto sound" these days - allows Wood$ voice to take centre stage amongst the action.
True to its name it's decidedly watery, wah synths blooping along a fluid line of wibbly electronics, breathy vocal ad-libs washing over the bumping house-flavoured beat, growing into thickets of thin-splash percussion in a crescendo towards the end.
2. Oshi - 'Affairs'
London-based producer Oshi has dropped a new track entitled 'Affairs'. The song is basically a cover of Mary J. Blige's 'Family Affairs', sampling the classic R&B hit with added electronic keys and deep bass undertones. The song oozes late night cocktail bar vibes before the final ninety seconds when it reaches its club-filling climax.
This track, 'Anonymous Woman', is taken from his upcoming second album Steps. It is an explosion of sounds and colours that shouldn't make sense, an unravelling collection of oxymorons playing off against each other, it's multiple layers of instrumentation pull in different directions until they cancel themselves out. Its ironed out clashes make a weird aural jigsaw puzzle and the resulting noise is a wonderful mess of melody. You can find a different way through the sound each time you listen to it, and there is joy to be had in the journey.