For this week's Music Video Special, Marcella Moser of We Were Monkeys fame discusses the wonderful 'Ice Princess' by Azealia Banks (our favourite video of the week). You'll also be treated to videos from the likes of FEMME and Scuba - so all in all, a pretty great week.
5. FEMME - 'S.O.S' (dir. Andrew Morgan)
FEMME's 'S.O.S' video brings a paintbomb of colour and noise-pop to an otherwise bleak and rather unassuming slice of countryside.
For Hot Chip's 'Need You Now' video, Alexis Taylor is operating on a Drake level of #sadboy.
Maddie Ziegler does it again.
2. Scuba - 'All I Think About Is Death' (dir. Sam Geer)
What better way to visually accompany a track called 'All I Think About Is Death'? What better way, indeed. Taken from Scuba's recent album Claustrophobia, here are the nightmarish visuals for the track – a slightly stressful number alternating between unrelenting urgency and portions that conjure a gasping-for-breath, confused breed of relief – in which a woman is kept a mental and physical prisoner for some sort of interdimensional observation and experimentation.
1. Azealia Banks - 'Ice Princess' (dir. We Were Monkeys)
The Beginning
"We've been fans of Azealia's music ever since '212', so when she contacted us directly to work with her on 'Ice Princess' we were stoked! When we spoke with Azealia, she wanted us to create a fun quirky animated video that a younger audience might enjoy. It's very exciting to work with an artist that wants to create something different!"
"When we wrote the treatment we wanted to avoid anything too cutesy or predictably princess-y, and wanted to represent Azealia as a strong female character...hence, the Medusa-like goddess. While we were at it, we surrounded her with a female drone army (that can bust a move), a pile of blue neon diamonds, and a giant pet snake. After all, this is supposed to be a fun video!"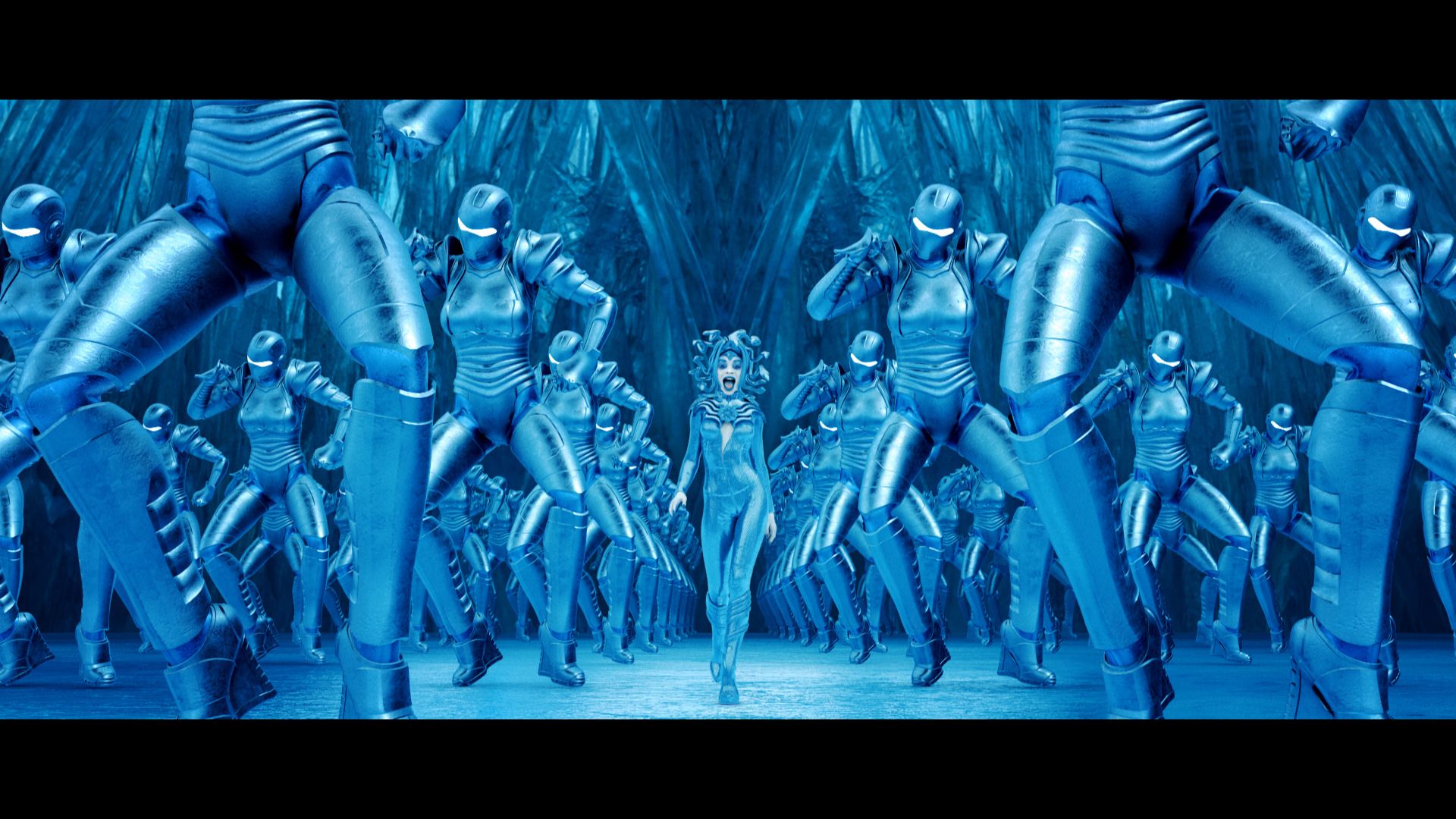 Inspirations
"We were inspired by the -40 freezing winter wonderland of Montreal... and we were raised on video games, so there's that too!"
A Collaborative Process?
"Azealia was an amazing person to collaborate with throughout the entire process. She allowed us complete creative freedom and trusted us from start to finish. On set, she was a real pleasure to work with - she was professional, fun to be around and embraced her crazy Medusa character full-on! She brought the 'Ice Princess' to life!"
The Result
"Overall yes, we're happy with the result. But like any artist, there's always elements we'd love to change after the fact. Ask us in a week, and we'd probably change the video a lot. But for now, we're celebrating the release with some vodka on ice."