'It's that time of year again!'
Don't you just hate that phrase? It always denotes something bad disguised as something good, like doing your tax returns or Christmas. But yes, it is that time of year again, it's time for the Mercury Prize 2014. 12 albums by British artists are selected by a panel of "music industry experts" to represent the best in British music, with one album winning the final prize; lots of money and then lots of press attention to hopefully make even more money. Hurrah!
The nominees were revealed in a TV studio in the basement of the Hospital Club, central London, which helpfully had no signal so I couldn't fulfil the most primary purpose of being there by announcing the nominees on Twitter. Realising I no longer needed my hands for productive means, I turned to the free bar and I clearly wasn't the only one. The desperate rush to consume as much free booze as possible unintentionally caused an awkward silence after Nick Mulvey finished performing because everyones hands were too occupied to clap. It was either that or everyone just hates Nick Mulvey, which seems unlikely as he looks like the most boring person in London.
So as I waited around, chatting about Call The Midwife with some strangers, it dawned on me that I don't really have much to say as a) by now you already know who the nominees are and b) you've probably read enough "think-pieces" to start a petition to begin a cull of music journalists instead of badgers. With this in mind, here is a short list of things I learnt at the event:
1. Lizo Mzimba was there!
Who gives a fuck if Apple found a U2 album which is so shit they can't even give it away? Today will always be the day that I met Newsround legend and all round badman Lizo Mzimba. And when I say 'met' I mean he stood behind me, obliviously, as I tried to hide my winces of passion and desire as his voice purred into my ear and cascaded down into my soul. I can confirm he still looks and sounds exactly like the Lizo we know and love. The Harry Potter-nympho was even wearing badly fitted jeans like he did in the '90s. He has always stayed true to himself and we R.E.S.P.E.C.T that. We <3 U Lizo. Don't ever change bb!
2. Gambling!
Yes, yes, yes, of course I care about who wrote the best album of the year but, let's face it, all I really want is lots of $$$ so me and Lizo can go on a luxury cruise round the Mediterranean together. After the big reveal, and before some performances from the aforementioned Mulvey and Kate Tempest, a nondescript man in a suit was introduced to the audience from William Hill who proceeded to tell us the odds for each nominated artist, much to the general bemusement of everyone in the room. By this time I'd had too much wine to care who the favourite was but we presume it is GoGo Penguin. Either way, it's certainly reassuring to know that the Mercury Prize hasn't lost any of its integrity. After all, this is a critically acclaimed award (with a £20,000 cash prize) which is solely given to those who have written the best music (and can afford to pay the entrance fee) so giving gambling such a central promotional opportunity at a cultural awards ceremony of this calibre makes total sense.
3. Ed Sheeran Wasn't Nominated!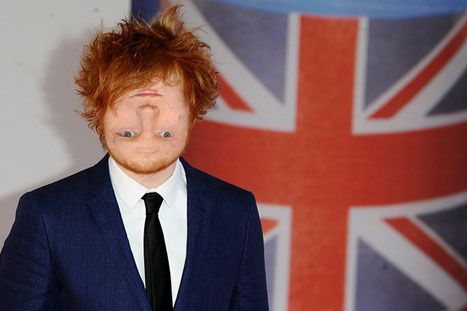 I think this is self-explanatory.
4. Some Alright Nominees!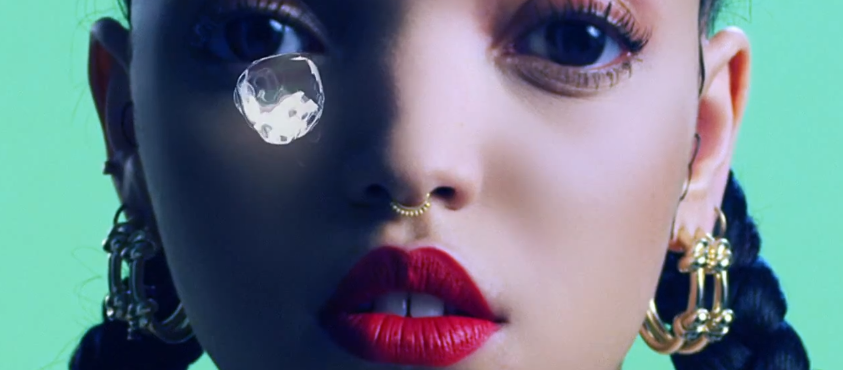 After last years uninspired list it was quite nice to see some genuinely stellar albums featured this year, including three brilliant debut albums from 405 favourites; FKA Twigs, Young Fathers and East India Youth. Whilst Death From Above tribute act Royal Blood may not bring anything new to the table, and it still remains a mystery why Damon Albarn has decided he now would like a nomination after withdrawing his last nod with the Gorillaz in 2001, overall this is a list which is stronger than previous years. The return of more unfamiliar faces on the shortlist is even better as the Mercury's have always been at their best when they surprise. I have no idea who GoGo Penguin is but I'm sure I'll love it and forget about them within 3 months, just like good ol' times (hello Sweet Billy Pilgrim!)
5. It's Just An Award! Who Cares?
When you go to these things you appreciate what this is really about. This isn't about who wrote the best British album. That simply doesn't exist. How could 12 records represent the whole breath of diversity and quality of British music? (And why does it have to be albums anyway?) This is about making money and shaking each others dicks. That's fine! Really, it is, because all you need to do is buy the records you love, or go to their gigs, maybe buy some merch, and this is enough to support your favourite artists. That is what ultimately helps artists to make more music and continue their careers. Resting on award nominations in the hope of increased sales will not be enough and, even if that does happen, it happens to very few. Don't sit back and trust a bunch of self-motivated wankers to make that choice for you. Once this is realised then I promise you won't care who is nominated at all. Except for Ed Sheeran.