Welcome to a Tour Diary from Dead Wolf Club...
You can visit the band by heading to www.facebook.com/deadwolfclub
Horncastle
We drove almost 5 hours and nearly crashed once. We arrived a bit late at the venue but found ourselves in a lovely quaint village. The lady who ran the venue, cooked us a meal, did the sound, ran the bar, ran the venue! So she pretty much ran the whole show. We had some Jack D and cokes to warm us up and went on to a small but appreciate Puck OAP Audience (one lady had flashed herself on Jeremy Vile Show). We made 12 pounds and some new friends!
Leicester
We arrived at a sub zero Venue. We warmed the place up with Haiwain leis. We drunk lots of Tea and Jack Daniels and played a short but fiery set. We got on well with the other acts on the bill, especially Amberherd who were cool dudes. Serra got stoned with the soundman. We went walking along the lock there in the morning, which had frozen over completely.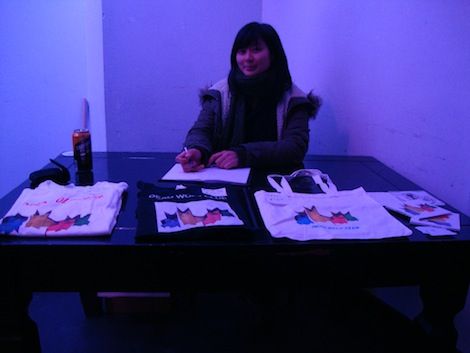 Doncaster
Sat night = everyone goes out and gets waisted in Doncaster! There was loads of teenagers there who didn't look they had ever encountered live music before and went slightly crazy when we were playing e.g. taking of their shirts and screaming into the other end of the mic. Some had to be thrown out by the bar manager, crickey crumbs! We ended the set by destroying one of the guitars! (Guitar smashing no#1) We drunk all the free booze available.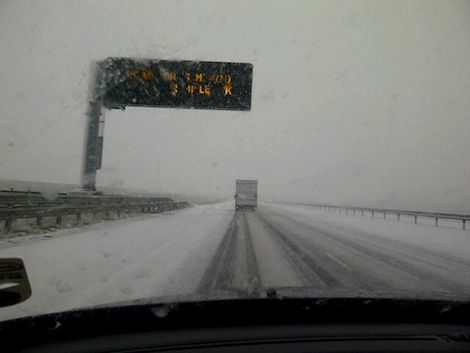 Inverness
We drove up to inverness (8-9 hours!) We drove through Snow, rain, Mountains and falling rocks. We just got there in time to play.The audience were pretty crazy and we had a lot of fun at the Madhatters. We got on well with the other band Event horses who played, they were heavy. Tasted the local brew which was Honey-Beer! Yars! We stayed in a small guest house by a spooky graveyard (where we did a photo shoot), right in the middle of the Mountains. We made friends with the Loch ness monster and got her autograph.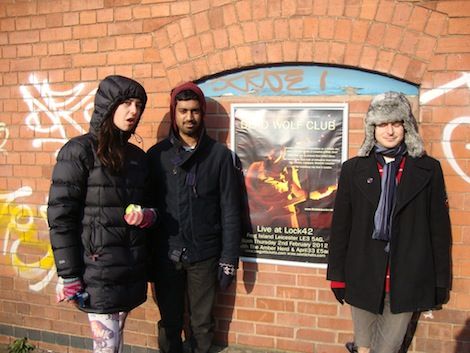 Leeds
We drove from 10 am right through to 9.30 pm at night. I think we almost started going slightly crazy from cabin/driving/fever. The only thing to keep us going was the music in the car, we loved listening to Nirvana, Foo Fighters, Blur and Manics. We arrived and had to go straight on and play. John lost the plot at the end of the show and started crawling around the stage like a spider. Leeds is a cool place and everyone there was very welcoming. We had to drive backwards on the motorway back to the hotel (opps sorry officer!)
We went to a good café in the morning which was also a one armed bandit arcade! John is addicted to slot machines and hard candy.
Coventry
When we got to Coventry we found out it is a roundabout. We drove round and round and um, round. The show was a club night full of drunk peps. The support act stole all our drink! Damn them! At the end of the set John jumped into the drumkit and severely damaged his right leg. Those Chinas (Symbols) Will get you!!! They will get you!!!! (they're coming for you?). We all woke up with sore heads.
Manchester
Drive through subway anyone? Venue was an old art gallery. Items were stolen from the co-op for no reason. Other bands we played with were Dinosaur Jnr tastic. Small but great audience. We hired a helicopter and went for a spin around Manchester. We visited Ian Curtis' Grave.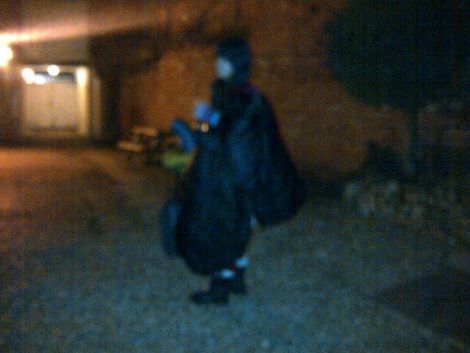 Bristol
We love Bristol, it's great. City over the bridge? Really good venue and soundman there at Louisanna!!! John has almost lost his voice so had to be plied with lots of medication. Dead Elms and Call the Doctor were great supports to have, and good peps to. The Orange guitar was sacrificed (Guitar smashing no#2, It took a long time to break, not even with the power of screaming! BREAK!!!!)
After a mad reprise of Alison - "I believe in LOVVVVEEEE"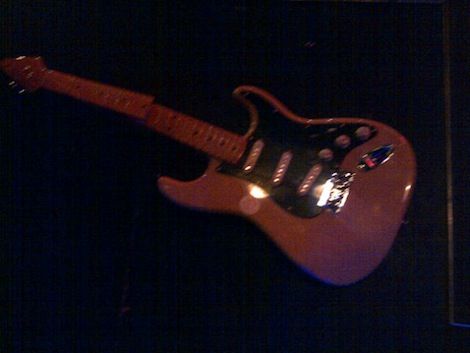 London
The snow fell heavily tonight in Nodnol. The sun only shines on TV? Big ben bonged his bell. This is the album launch party! A spaceship landed on stage and lit up the Dead Wolf Club tinfoil sign. We went for it. We gave away free chocolates all night long and carried on partying to the early hours. Great crowd!
Another Guitar down (Guitar smashing no#4) Good night, literally!