After a long and cramped drive in a car with no air con during England's short lived heat wave, beads of sweat glisten as we quickly change the posters outside the barfly and add the 's' to TOWNS.
(Barfly, London 28th May)
It's the first night of the tour where we've had a brief chat to the SULK lads, learning names and what instrument everyone plays.
(Pre-show drinks, St Albans 31st May)
These formalities disappear very quickly as by the second night of the tour all of us would be sharing a stage with tambourines in hand.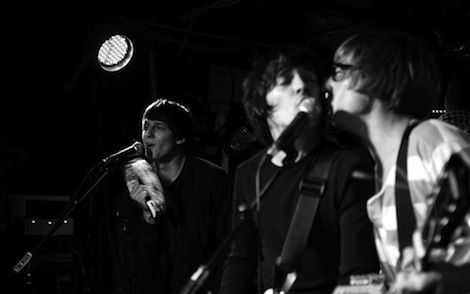 (On stage, St Albans)
This was to be a regular occurrence through out the tour and involved many stage invasions, spilt drinks with fans in Birmingham getting away with our tambourine. Luckily they're not too expensive to replace.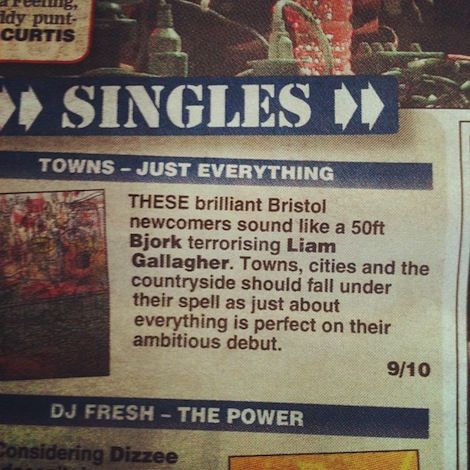 (While we were away the single got play listed on Xfm and received a 9/10 in the Daily Star, renowned music mag…)
The tour seems to have finished within a blink of an eye... I wish we could say we were well behaved, doing vocal warm ups and getting early nights, but unfortunately this couldn't be further from the truth.
Well Miles did find time to have a bath…
(Miles bathing, Travelodge, Sunderland/Darlington 14/15th June. We broke in using a spoon… He looks quite happy to see us!)
We're four young lads on the road having a blast.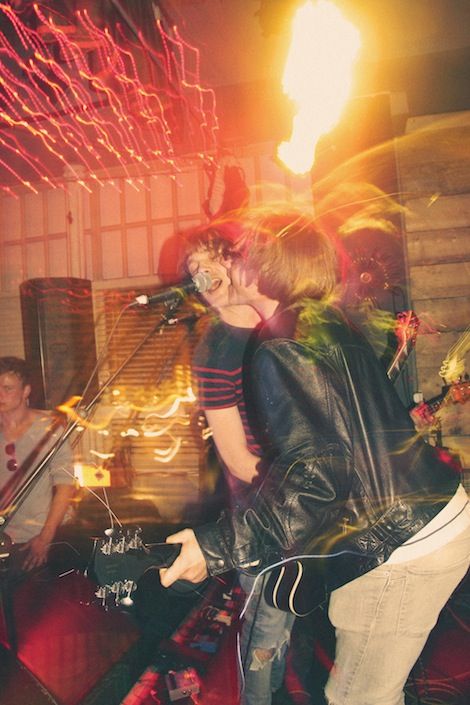 (On stage, Bristol 20th June)
I feel like I've aged in the past couple of weeks. The fact that we had small breaks in between shows only meant we hit the next run of dates even harder.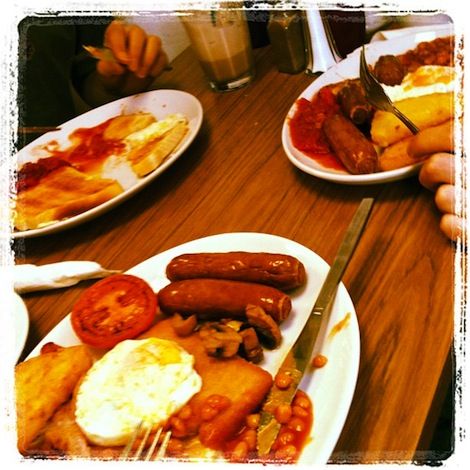 (Recovering in our favourite café in Weston-super-Mare)
That being said, the highlight of each night was always the show.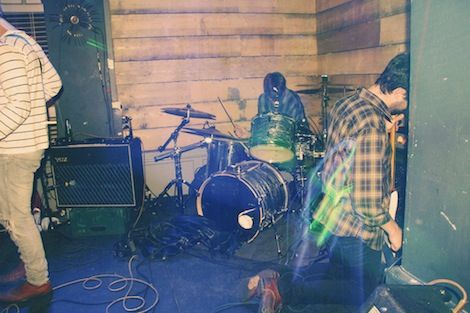 (Making noise and feedback…)
The enjoyment and pure ecstasy of our half hour show always out weighs the horrible hangovers, cramped cars, slow traffic, lugging heavy gear and waiting incessantly for soundmen to arrive.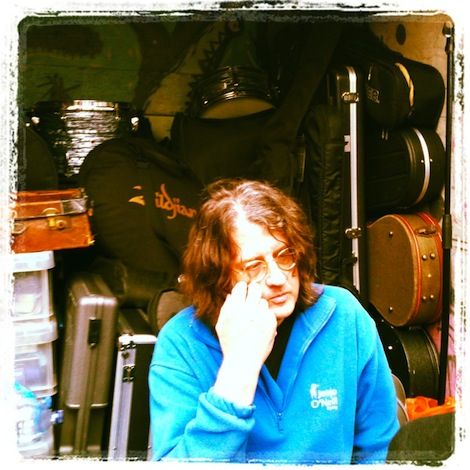 (Kevin Shields posing as Nick, Sulk's van driver)
How on earth Adam managed to drive us to each show is beyond me. He partied as hard, if not harder than anyone else, yet would always don his shades, put 'Sunday Morning' on in the car and get us to the next show.
(Unfortunately in the state we were in no one thought to get a picture of this, would have been quite the sight for sore eyes… But instead here's Adam being interviewed…)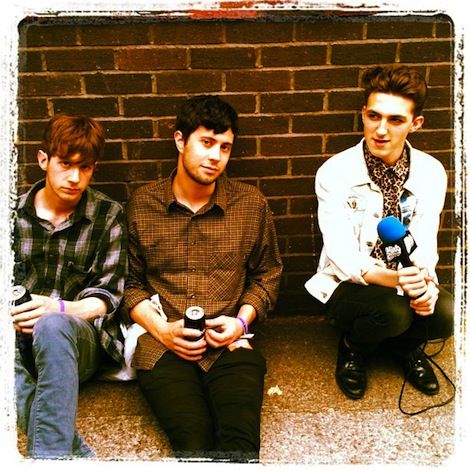 (Interview, Dot-to-Dot festival 2nd June)
I would like to thank everyone who came to a show, bought us drinks, gave us cigarettes and offered us a floor…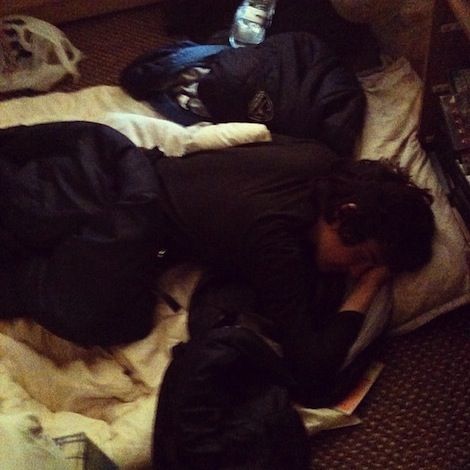 (Sleeping, Joe's house in Manchester 7/8th June. Went to get water in the morning and flies started coming out of the sink!)
We met so many great people while we were away and we would like to thank all of you.  
And finally we would like to thank SULK.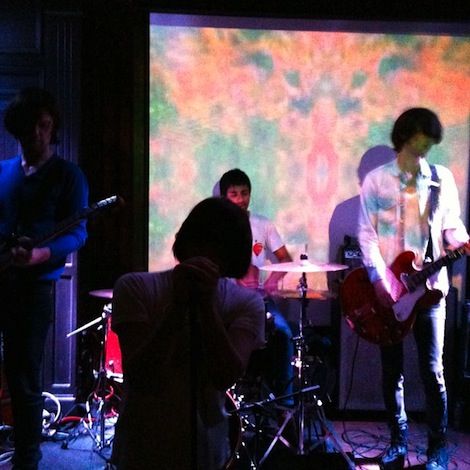 (Sulk onstage, Manchester 7th June)
They were great lads to tour with and we got on so well.  There's already talk of more shows together.  We're going to miss those boys. Back in bloom was the soundtrack to our tour.
(Last goodbyes, our final group shot, Birmingham 16th June)
Thanks for reading. Catch you at the next tour.
James, JP, Adam and Miles.
You can visit the band by heading to townsband.co.uk