Bristol
Kit:
In the week leading up to the tour I've been suffering from nightmares every night. One involving a pygmy bull intent on attacking me and another where my father is flying a doomed spaceship controlled only by writing a song in Cubase. The chorus hook wasn't big enough so I started to weep uncontrollably. Anyway, I'm hoping sleeping on floors for the next 10 days will cure me. We'll see.
Jody:
On the way down to the West country we're familiarising ourselves with our new environment that will be our home for the next week- the Van. It has a wobbly table and there is a porno dvd in the glove box entitled English Muffins. It transpires that our maximum travelling speed is 65 mph. Ben and Andrew (our new live member) pass the time playing connect 4 to a soundtrack of Syd Barrett's No Good Trying. The Louisiana in Bristol has an enormous reverb plate located in a separate part of the building, there is home-cooked food waiting for us downstairs post sound check- a pretty good start.
Kit:
I'm sleeping in a room with the radiator set to 30 degrees and it won't turn off. I feel like I'm in a reptile enclosure. During the show tonight a cable that had 240 volts passing through it was somehow stripped to the bare wire, easily capable of killing one of us. It would have been the kind of opening to a tour you'd definitely remember. As it happens the show wasn't forgettable despite the lack of any death; a great crowd and my drum kit being violently scattered about the stage in the climax of our final song meant that we thoroughly enjoyed the opening date of the tour. The fact that all of Esben and the Witch are lovely also bodes very well.
Brighton
Audio/Visual:
The World at War Metro Area Austra Twin Shadow Canned Heat Syd Barrett The Cure Barry Lyndon Soundtrack Peas Pottage Cowfold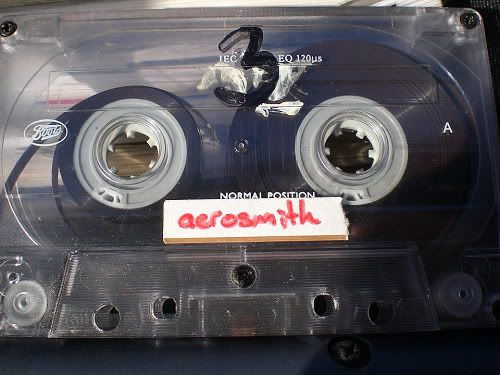 Jody:
On the way through the West country drizzle, we listen to the Cure and mutually conclude that they're one of our favourite bands. Ben and Kit both lived here for three years whilst at university so playing here is always special for us. The venue tonight has a beautiful big stage that I feel might be better suited to Shakespeare. Luckily for Esben their set could be the soundtrack to an adaptation of Macbeth.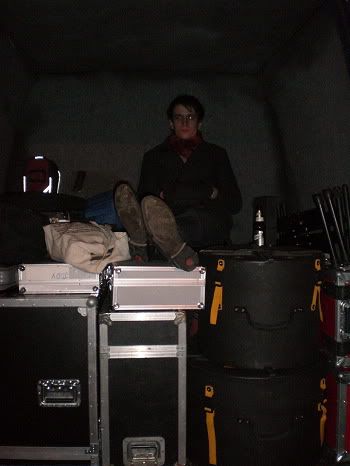 Newcastle
Jody:
We watched Pink Floyd's Live at Pompeii in full which reveals them to be a bunch irritating pricks, particularly Roger Waters. We ran through an acoustic version of 'Microlite' on the long way up North: By the time we cross the Tyne there are gale force winds and lashing rainstorms. Access to the Other Rooms is via and huge loading bay full of pallets and pump trucks.
Kit:
As I walked off stage tonight I was immediately confronted by a man wearing a cassock and dog collar. He tugged on my arm as he leant in towards my ear, "don't worry, I'm not really a priest but I'm afraid I am French".
Edinburgh
Kit:
We sat before the show with Haggis in our bellies and wifi available, the combination making the five of us very content.
Jody:
The weather up here is positively Macbeth-esque. We spend the entire afternoon sheltering in a pub listening to the jukebox spinning Idlewild and Dylan. It's only been a few days but we feel in desperate need of this recuperation. Last night all of us squeezed onto the floor of a one room student bedsit. We have developed our pre-show routine to perfection which largely involves us sitting in the tour van clapping and yelling. Sneaky Pete's is quite charming in its own kind of way- we discover that one of the DI boxes has Jonquil inscribed on it and the last time we saw it was about 5 years ago. The post gig festivities lead us to one of those patriotic Aussie bars. There's something wild in the air up here. We stagger back to the flat singing Wicker Man songs. @liver Sorry
Nottingham
Jody:
The scenic coastal road through the Scottish borders is the perfect hangover cure. That is until we reach a services which has been over-run by an invasion of Scottish piss heads. I'm almost too afraid to leave the toilet cubicle. We've reached the invasion of Russia on The World at War and finish the journey poised at the beginnings of Pearl Harbour. When we arrive in Nottingham it's straight out of the van and into an acoustic session for Sucking Lemons T.V.
Kit:
A winner. The labyrinth that is the Rescue Rooms/Stealth once again served as a suitable breeding ground for misbehaviour after the show. Thank you Dan Elam for being the perfect host. Esben were amazing tonight. I also found out that the lyric in the final song of their set is "Silver bullet, for sinner's hearts" not "Silver Bullet, in Finsbury Park"
Day off in Leeds
Kit:
We've eaten a curry, watched One Flew Over the Cuckoo's Nest' and topped up on our growing collective knowledge on the tactical intricacies of World War Two, thanks to Jody's eleven disc boxset of 'The World At War' – Mussolini has just entered the fray.
Jody:
A visit to The Brudenell Social club is always a joy. It's an old man's club with indie credibility. A bizarre clash of people. The regular red-nosed locals sitting alongside student gig-goers.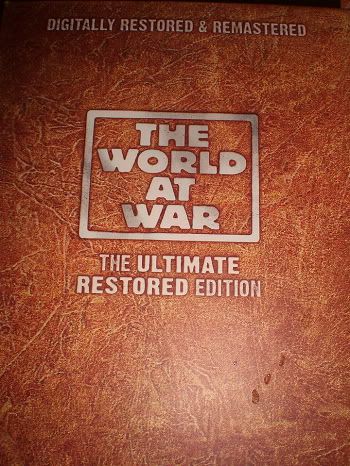 Sheffield
Kit:
Soundcheck: tour-flu is setting in. Batteries in phones have mostly run out and the realisation that so many of our belongings now lay strewn across the country, probably never to be recovered, is causing strange fluctuations in mood.
Jody:
Tour fatigue has hit as we wait for sound check crashed out on bar sofas. There's an emotional reunion tonight with Oz and Tom who we met at Electric Peacock in Sri Lanka. As such we're braced for a very late night indeed if our previous escapades are to be a barometer. A pre-show Lancashire hotpot and several rums set us up nicely. The show is somewhat manic- the best so far. Afterwards we go to The Corporation- a piss-soaked rock club of the old skool variety. By 5 am we somehow end up in a recording studio hitting drums like whizzed up Neanderthals.
Birmingham
Jody:
Our arrival in Birmingham coincides with the climax of the Battle of Stalingrad. The Hare & Hounds is great; in the function room downstairs there's a retro computer game convention taking place. There's a load of locked doors and corridors in the building which means we spend a lot of time getting lost trying to find our way to the dressing room. I think tonight is the best we've played all tour- Jeremy tells me it was so it must be. I can normally tell how a show is going just from the expression on his face. My parents made it down tonight so I'm relieved it wasn't a bad one. Tonight turns out to be the 'quiet one'. Lord knows we need it.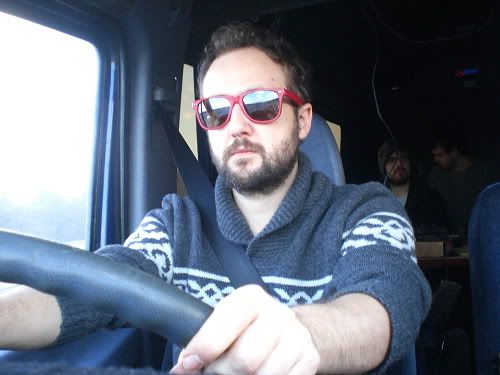 London
Jody:
Today is press day; acoustic sessions, interviews and photo shoots galore. It's the big one tonight, the place is rammed. The stage vibrations rattled the reverb spring in my amp which made this supernova explosion sound. I thought my amp was blowing up.
Kit:
After the show our eyes were welling up as we prepared to leave the Esben guys outside some shit bar, however our goodbyes were interrupted by a police car chase involving ten different cars, actually ten. This excitement distracted us enough to forget the fact that we'd all been on tour together, so we instead left wishing we were car thieves rather than dickheads in bands.