San Jose-based rapper Antwon takes us on a detailed and varied journey through his musical inspirations. This is a playlist for fans of music, as opposed to specific genres.
His new album, Heavy Hearted In Doldrums, is out on May 6th via LA based lifestyle brand UNIF. We very much enjoyed it: "it is Antwon's disregard and unknowingness that makes the ride so engaging. He refuses to look at what is coming towards him and it's thrilling to watch him dodge the traffic."
Check out his choices below, along with the stream of 'Rain Song'.
Ruff Ryders: Ryde Or Die Vol. 1
I think this is one of the most influential rap albums of all time. I remember seeing the DMX video when I came home from science camp in 6th grade. The video got me so hyped! It was in black and white that made it dark and just all melt together like the rawest underground rap show I could never ever be at at that age but there it was before my lil suburban eyes. I wanted Ruff Ryder gear so bad - very sad my local TJ Maxx didn't carry it.
My cousin had this album when we were on a family trip in southern California. Somehow early in the morning we were in Venice Beach because he knew of a place where to buy albums the week or so before they even hit the store? I doubt the place is even around anymore but that's where he got Vol. 1. Every song on there is a banger (except the weird R&B song which I always pass). Swizz Beats was really brilliant on the production tip. Ill features (Mase, Big Pun, and Juvenile) this album definitely changed the rap game for me but if you're a fan of rap and never bumped this all the way through - DO IT!
Hatebreed: Satisfaction Is The Death Of Desire
Around the time I heard this album I was into punk, metal, rap, and a bit of techno because I kinda liked Orbital and the Chemical Brothers. I didnt even know hardcore was an actual music genre as silly as it sounds. I was real young and wet behind the ears - I didn't even know punk made it past '77 at that time to be honest. A friend of my named Hugo Sanchez (whose mom and dad named him after the famous soccer player) was very in the know when it came to hardcore and punk from his older Germain Sanchez. The first time I came to their house they showed me the strife video for 'Blistered' - [it was] pretty much the first hardcore music video I'd ever seen.
We listened to Hatebreed and something definitely stuck with me - I thought "wow this music is heavy as fuck, sort of more in touch wit real feeling then most the metal stuff I heard, and Ineed more like it!" I think later on my moms bought me this album later on at CD warehouse in sunnyvale (thanks mom!). This album has like the realest lyrics. A lot of the stuff at the time that I heard (non-hardcore, more mainstream alt music) felt a lot more suicidal and not really as empowering as these. Listening to this band at an early age made me feel very stoked on hardcore at an early age and I'm so happy that happened to me - I think it moulded the person I am today for sure and I'm fucking glad! Shouts out to my dawg chauncey on the cover though.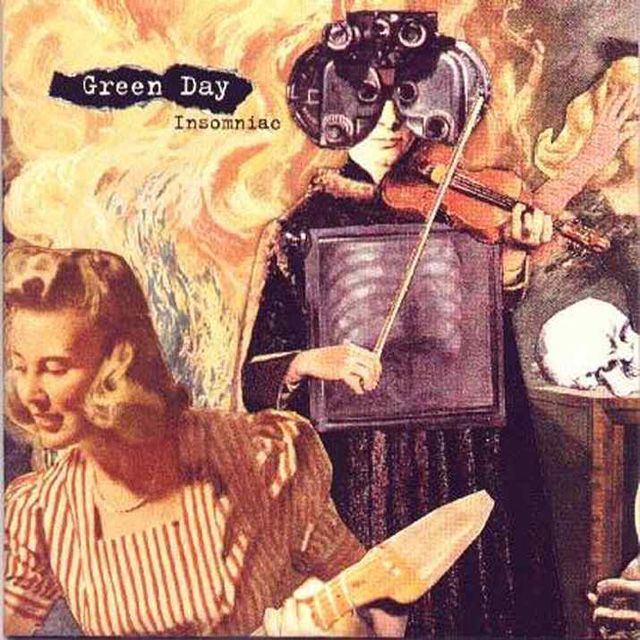 Green Day: Insomniac
The most non-talked about, underrated and forgotten about Green Day album in my opinion. Yes I enjoy Dookie and 1039, but this was seriously Green Day's last good album, their apex for sure! I had this on tape because I think they were all sold out of Dookie (go figure) on tape. The songwriting on Insomniac was the tightest for sure - like a tightened-up crazier Dookie. This is the last green day album I actually listened to all the way through - It made me want to play guitar.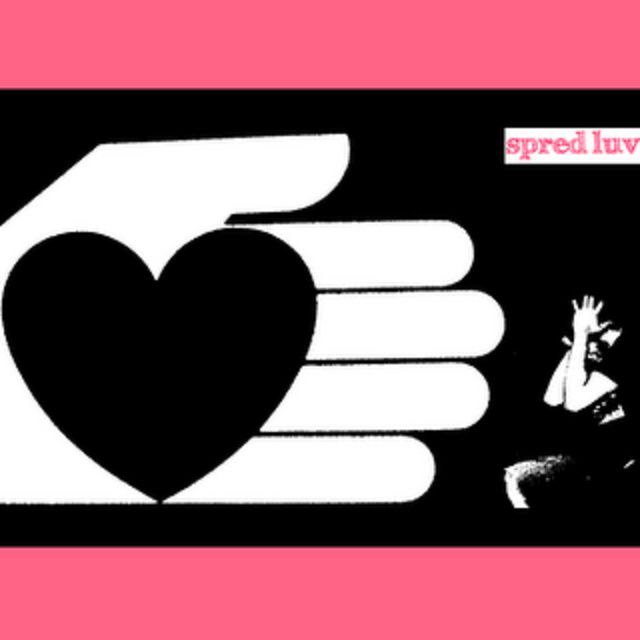 B L A C K I E: Spead Luv
All together an artist who speaks to you deep down to your soul. It's very honest, unforgiving, and brutal and actual punk making but with hard ass rap tracks basically telling you, "I don't do that shit dawg and guess what I DONT GIVE A FUCK!" He is seriously one of the last rappers who believes in art - believes in his art and would fight for his art. Spread Luv is very influential to me and the way I look at how a real music album should be.
Plastic Little: She's Mature
They were seriously maybe two years before their time - they laid down the bricks for groups like Das Racist and a lot of rappers who were more art and fun then actual thugs, hip-hop nerds - maybe kind of both? Spank Rock and Amanda Blank too. I definitely take influence from all groups like them and the people who came out the same time they did.Mmuch respect. I like The Smiths references everywhere. So brilliant and cutty and hip-hop at the same time - only a repressed nerd like myself would like this stuff.
The Cure: Wish
I'm pretty sure I bought this album on tape at 18 and listened to it everyday after a breakup around that time. I took a lot of showers in the dark at that time. This album is in my top list because it goes from the happiest to the saddest of songs and I think that's how I was really feeling at the time and what I really look for an albums: something really well rounded or like a journey. It was great to find a soundtrack to that time in my life.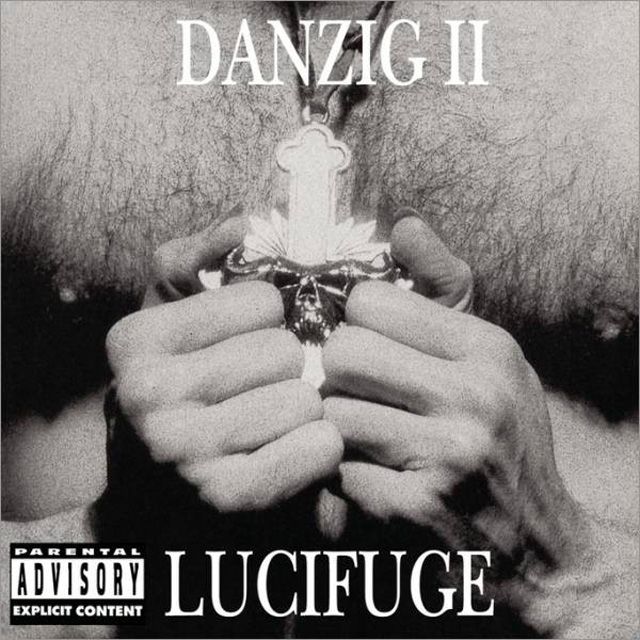 Danzing / Danzig II: Lucifuge
The first time I heard this album was in a skate shop that used to be in Saratoga down the street from where I went to school. It was called "GO SKATE". One day they were playing this album in the store. I thought it was so insane how Danzig sang all crazy and I thought the songs were badass and sexy - kinda like Prince but more badass I guess. I got the CD when I was a kid and my friend and my mom both asked, "what is this stuff? you been hanging out with too many white people." They obviously don't know good music.
Run DMC: Raising Hell
I borrowed this album from friend's step dad. Around the time they were making their comeback but it was only MC Run rapping at the time because DMC had some kinda vocal problems. I think he only had one song and the rest was just Run. I didn't even listen to that album to be honest. I fucked with this album heavy - it had a lot of their songs I liked the most on it. I remember I heard 'Peter Piper' from the Jay and Silent Bob skits they were showing on MTV around the time before Dogma came out, so I had to hear the rest of the album. 'My Adidas' was my jam. I was wearing Adidas a lot at that time and I'd never heard anyone rap about clothes that exclusively before. it was interesting. To me, them and the Beastie Boys were the rap rock gods - some of the greatest rap rock tracks came from this album.
Non-Phixion: The Future Is Now
These guys were one of my favourite rap groups right alongside Jedi Mind Tricks. Ill Bill and Goretex were my favourites. I found out about them through this dude I knew who was really into current east coast hip-hop. I was a little out of touch at that time with what was new in hip-hop since I was more into punk and hardcore at the time but Non-Phixion was kinda hardcore punk to me. Ill Bill had a lot of hardcore punk references, a lot of weird political and conspiracy theory raps which I dig because the wordplay gets crazy and they were still on some street shit. I take a lot influence from them and others like them in rap and that's why I rap the way I rap. Cool Fact: MC Serch was apart of Non-hixion once.
Metallica: Master Of Puppets
I'm not going to lie and say I grew up on older Metallica because I grew up on the Load album, but I don't really remember it much and I haven't really felt like listening to it. Master Of Puppets was my favourite album that felt like an album. I used to skate with my friend Josh to this album; I smoked many weeds to this album. Master of Puppets is a legendary album for many reasons, and the last album to have Cliff Burton on it.