Under The Influence is about letting some of our favourite people in the music world talk about five albums that that have influenced them in some way. Today we have Sandra Croft from Cascine talking about the records that she holds dear to her heart.
More information on Cascine can be found by clicking here.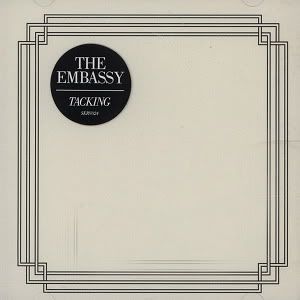 The Embassy - Tacking (Service - 2006)
The bio for The Embassy on Service's site calls this album "a marble oyster pop pearl" but it could just as well say "the most perfect Swedish pop record ever made". Tacking contained the most exciting possibilities for indiepop in its time, not to mention Sweden's grandest 21st century pop anthem, Some Indulgence. All this in a way capturing or not the complexes and paradoxes of a radical pop art activist duo, whose music seems to be more confidently relaxed, warm and generous the more the band is floating into violent stances and communicating in ambiguous codes. More than anything else, we realise now that this album has always pointed to the future of Cascine.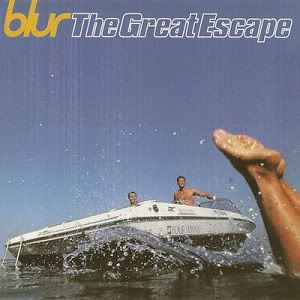 Blur - The Great Escape (Food - 1995)
It's hard to truly understand Blur's 'English Life' trilogy without hearing all three albums. The Great Escape is that last piece of the puzzle which ties everything together and takes their formula of acid and hook-laden English character sketches to its logical conclusion. At the time of its release, the struggle between Blur and Oasis was in full force but now ten years on it really feels like there is not even a comparison to be made. Damon Albarn is really one of the most intuitive pop songwriters of our era. The Great Escape was a periodical of our generation's summer of love 1995 - when the shirts were loud, the music was everywhere, and we were drunk. If you are in your late-twenties now there will most probably be a special place in your heart for this record.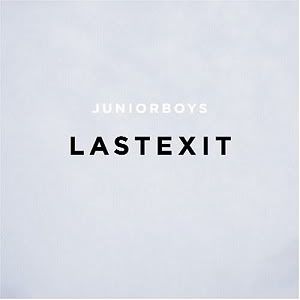 Junior Boys - Last Exit (Kin - 2004)
The most perfect balance of glacial synthscapes and the warmth of the human voice. Last Exit had this spectral presence in my life when it first came out and soundtracked many of the nights stalking or driving around Toronto really late at night. Jeremy Greenspan's vocals are a potent combination of sex and heartbreak. Nocturnal orchestral maneuvers flicker beneath whispers and clicks as he laments long days and lost opportunities.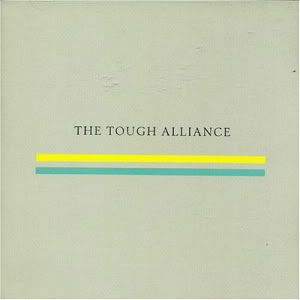 The Tough Alliance - The New School (Service - 2005)
The Tough Alliance's digital production, pure pop melodies and charisma have redefined and updated pop music forever. A true movement. It sounds romantic even now, and I'm sure it always will be. It leaves you with the feeling that some things are really for real beyond the distracting illusion made up of rules, opinions, codes, information, logic and commodities often referred to as the 'reality'. The New School is an open invitation for everyone to party beyond the break of dawn and the brink of reason. Whether such a thing is even possible these days is debatable, but in the long sunlit summer days of Sweden, you can be convinced it is. It's a place where you can ignore sleep for a week, eat meatballs and drink beer as if they were bread and water, and make rebel music that sounds like windsurfing on a sea of champagne.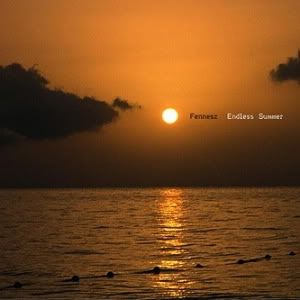 Fennesz - Endless Summer (Editions Mego - 2001)
From the beginning, this album was about memory, decay, and reference; it wondered how deeply an original idea could become distorted and still retain its content. Fennesz used digital bits to refract and bend ideas about warmth in pop music and in the process created a millennial meltdown album. Endless Summer was radically circuit-bent, semi drone, but also fizzing with crystalline soundbeams, from which surged a new current of energy in electronic music. Fennesz had it down conceptually. He borrowed the chords from the Sandals' 1964 instrumental 'Theme From the Endless Summer' and immersed the changes in 10 feet of crashing water, a wall of prickly sound that drives your face into a sharp layer of broken seashells. And that is the entry point. The only downside is that it set the bar too high, to a place none of the many followers since have managed to clear.