On August 13th the legendary via James Yorkston will release his new album, I Was A Cat From A Book, via Domino Records. To celebrate his first album release in nearly four years, we asked him to take part in the latest edition of 'Under The Influence', and he came through with some amazing picks.
Read on to find out what albums he chose...
Friday 21 September – Queen's Hall, Edinburgh
Saturday 22 September - St. Mary's Church, Ashford
Sunday 23 September – Brighton, Brighton Ballroom
Monday 24 September – London, Queen Elizabeth Hall
Dag Nasty – Can I Say
A guy I knew at school, Andrew Reid, I think, gave me this album when I was 14 or 15. He shared a love of the punk rock but had all this American stuff I'd never heard of – so I had this on one side of a tape, an Agent Orange album on the other. The Agent Orange album hasn't aged so well, but Dag Nasty? Well, this first album anyhow, still has all the energy and rage. I guess they couldn't play so well, the main guy doesn't sing in the accepted sense, it's more a youthful howl – but the drive and speed were enough for me back then. Still are. I'd love to pretend I still listen to this, but, well there's been 25 years of music pass through my ears since then. Suffice to say I still remember it and could probably sing along if it came on in the pub somewhere. Dag Nasty changed a fair bit after this record and I lost track of their activities. They became more mainstream and skilled. Always a bad move for a punk band. Maybe they were a new-wave band, after all. [Listen]
Orchestra Baobab – Pirate's Choice
So called, I believe, as it was the album which was being pirated and sold in the streets of Paris and Dakar, this is the Senegalese band at their best. Well, it's their best complete album to my ears, but they have amazing tracks elsewhere. That bit in On Verra Ça where the guitar player and the singer have a wee duet in the guitar solo... In the nineties I was a fool for the painting, just whatever entered my head – cats, a lot, pirates, bar fights. Odd things. I'd listen to these guys, Oumou Sangare and Squarepusher for hours and hours and hours, all the while painting these daft wee landscapes. I have no idea what happened to most of those pictures, I guess in one of those moves from house to house I had a moment of clarity, decided they were worthless and threw them out. [Listen]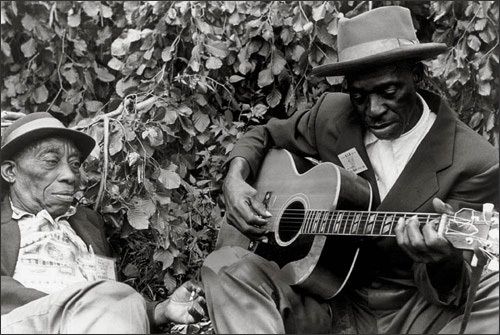 Mississippi John Hurt – Some cheap live album
I think my brother Harry gave me this. It's one of those cut price albums you find in garage forecourts, just MJH playing a live show somewhere, in front of an enthusiastic audience. He's a guitar player whose playing I love. If I ever get asked who my influences are, guitar wise, I have to put MJH in there, alongside D'Gary & Nic Jones. I love the ragtime feel of it all. In fact, he's probably the guitar player whose style has influenced me more than any, simply as I can actually approximate his styling, but I can't get anywhere near Nic Jones or d'Gary.... I'm in the majority there, though. A few years ago, I shared a dressing room with a soon-to-be-famous hot young guitar player. He was a horrible room mate, even for those 2 short hours, widdling all over my slender pickings like a smug, gurning Competitive Arse on speed. I so wanted to give him the MJH cassette and tell him that sometimes, less is more.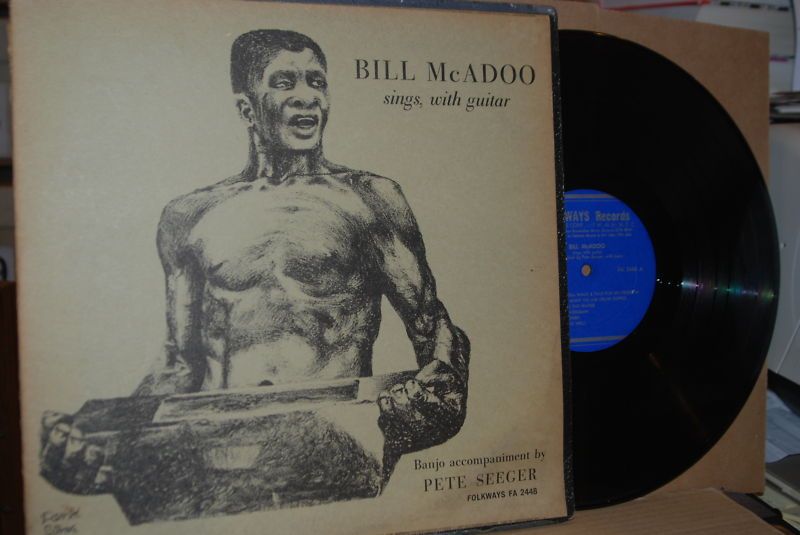 Bill McAdoo – Sings, with Pete Seeger, Banjo.
This is a Folkways album, which I found in that crazy little record shop that used to be in Stockbridge in the '90's, selling the Jazz 78's and such. I think the album was recorded in the late 60's, and is a pretty basic recording of Bill bashing out old standards and folk songs. He's got a deep baritone voice, sounding very Paul Robeson influenced and he frames it with a rudimentary, physical guitar style. It's all about the energy – worksong chants like Jim Crow Coffee or more common fare like John Henry, given some life and individuality by his full-on performance. I was so excited by this record that I hunted down the follow up, but although it has its moments, it's not as good. I have no idea what happened to ol' Bill. Maybe he's the captain of a deep sea submarine, or maybe he works in a bar somewhere. Maybe something else? Maybe he's a musician. Maybe he's Lady GaGa. [Listen]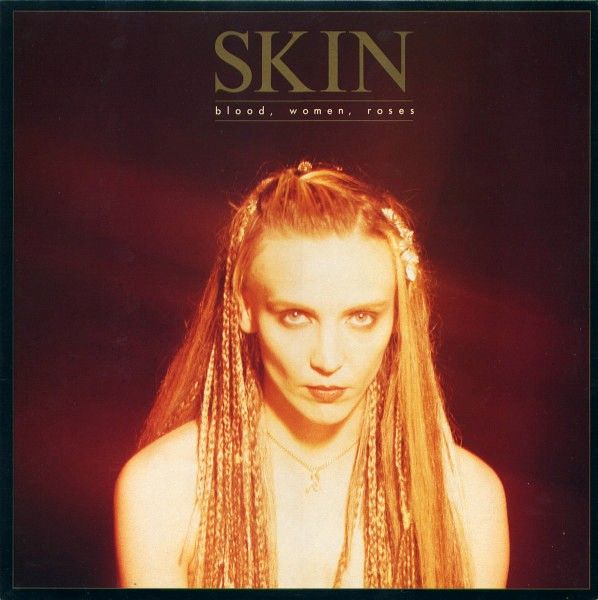 Skin – Blood, Women & Roses
I can barely remember this record, but what I remember is very minimal, based around the singer Jarboe's voice, mostly, with some very interesting arrangements going on – cascading bells, a capella, handclaps etc. She was in Swans for a long while, who were a band who held my interest for a good few years. This was them sounding subdued and somewhat mystical. I liked it a lot, back in the day, and the other two Skin albums, World of Skin and Shame, Humility, Revenge. I saw them play live once, at Edinburgh Venue. Jarboe couldn't get her keyboard to work and there was a really desperate atmosphere all night as they struggled away on stage. They did a great version of 'Black Eyed Dog', I seem to recall, which rode the odd feeling in the room perfectly.