With such a striking sound/image, when knew when we asked Karin Park for her 'Under The Influence' picks that we weren't gonna get the usual 'Radiohead / Coldplay / Bjork / U2 / R.E.M.' response that generic bands like to put in press releases. Instead we got a glimpse into her magical world through the eyes of Kelis and Captain Beefheart, which is totally cool with us.
Karin was also gracious enough to allow us to premiere the remix of 'Thousand Loaded Guns' (taken from Highwire Poetry) by Pacific!, which you can hear below.
Kelis - Tasty
I got this album in 2004 and it completely turned me on. The rhythms, the shameless way of having fun with music and Kelis' effortless way of singing these great songs means this album will never go out of style. The whole record is just so sexy. Kelis goes out and takes what she wants and we all need that sort of inspiration from time to time. For me it's a record that will never die.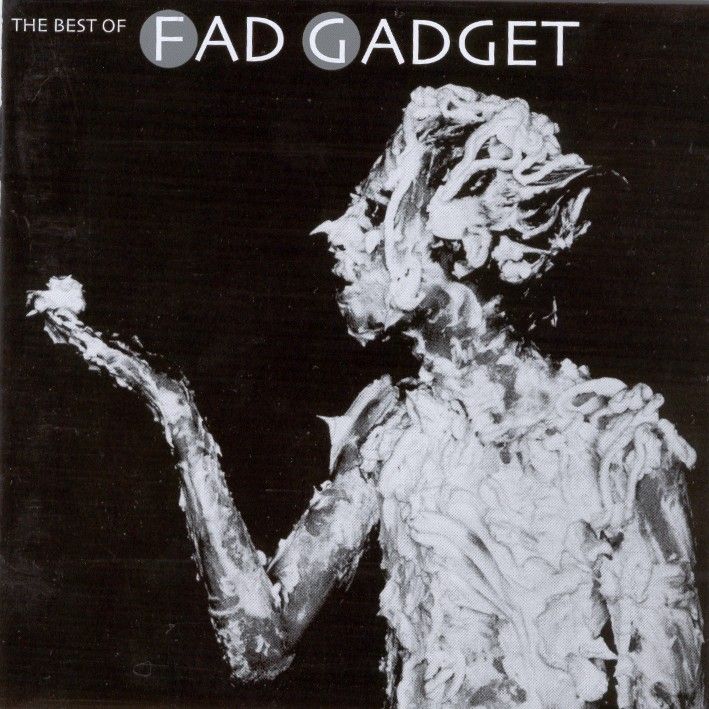 The Best Of Fad Gadget
'The Best Of Fad Gadget' was the only album I took with me on the US tour in 2009. I listened to it everyday when we drove across the East Coast. Music is a safe place for me and I needed Fad Gadget when we drove through America and everything seemed very big. I've got all of Fad Gadget's and (I think all of) Frank Tovey's albums on vinyl, including 'Easy listening for the hard of hearing' by Frank Tovey and Boyd Rice which is brilliant, but this one I have on cd so that's why I could take it with me (it was before Spotify). This album has only good songs on it, obviously, since it's a 'Best Of'. I'm a little bit a 'Best Of' kind of girl even though I don't want to admit it. There are a lot of albums with only a few good songs on, but I tend to drag through the album anyway even though I only really want to listen to the 'Best Of'.
Fad Gadget is one of my biggest true heroes and he died from a heart attack in 2002. His music will always follow me.
Ministry - Twitch
The sound on this record is wonderfully gritty and industrial. It's really special. It's appealing and unpleasant at the same time with good songs and a merciless approach. I really love Ministry's first albums even though singer Al Jourgensen seems to hate their first album more than anything.
It was Kjetil Nernes from Årabrot who introduced me to this band just over 3 years ago. He is in love with their later metal albums as well and I like them too, but I prefer this one.
Everyone I've worked with on High Wire Poetry have had a few listens to this record on my recommendation.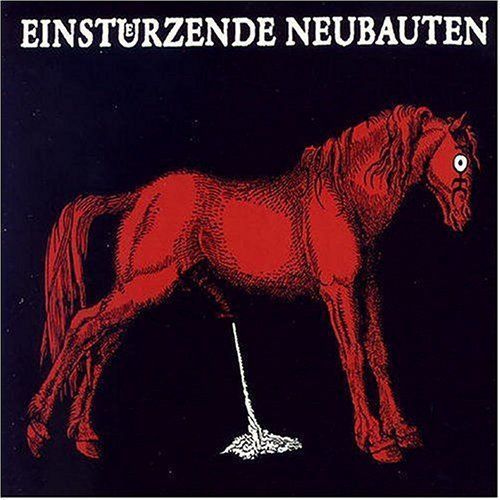 Einstürzende Neubauten - Haus der Lüge
This is a record that you can listen to for a life time and never get bored. I've heard snippets of it over the years since 2002, but I've really dug into it over the last 5 years. It's the perfect balance between interesting art, beautiful pop, industrial intensity, architecture and absolutely mad creativity. The keyboard player in one of my first bands introduced me to them. Einstürzende Neubauten is a religion to some people and I totally understand that. I have most of their albums and Mark Chung, who their bass player for fifteen years, was even the boss at SONY Independent where I was signed for a while.
Burial - Untrue
This music to me is the border between this world and the imagination, which is why it goes straight into my heart. It's about a world that I have no roots in and know nothing about. It's mysterious and exiting and it feels like it takes me on a journey that I can't tell anybody about. I meet strange otherworldly people and it feels unreal. The album cover is one of the best album covers I've ever seen and this record made me buy his first album as well, which I love just as much.
Who needs anything else when music like this exists. Pure inspiration.
Captain Beefheart - Trout Mask Replica
Can I please choose one more album that inspires me? 'Trout Mask Replica' by Captain Beefheart. Totally mind expanding. Just put it on and you'll see what I mean.