Fresh from the release of their new album Staycations, Kotki Dwa have put together a handy little guide of their influences. Five artists, and five albums. From R.E.M. to Ol' Blue Eyes himself, 'classic' seems to be the word that springs to mind when reading this list.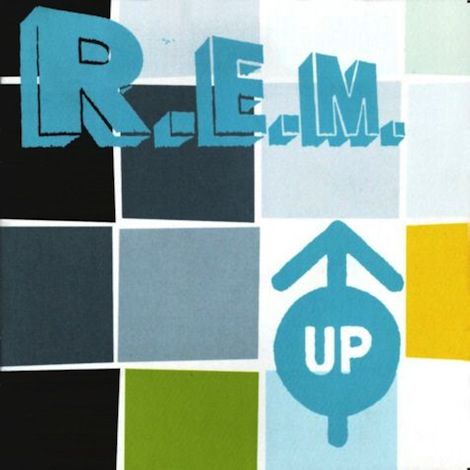 R.E.M. - Up
Michael Stipe is a genius. His weird, colourful lyrics on this album are super seductive and pictorial. It's a poetic album, and yet Stipe's earthy, human voice sits in a bizarrely synthetic world throughout. Somehow the blunt synths and drones that create the backdrop of Up manage to evoke great depth and sensitivity around the vocal. Although there's a feeling of cold automation, time never seems  computer-clocked or sampler-sequenced. The guitars slot right in amongst everything too, completing a wonderful landscape of sound. Lovely album. [Listen]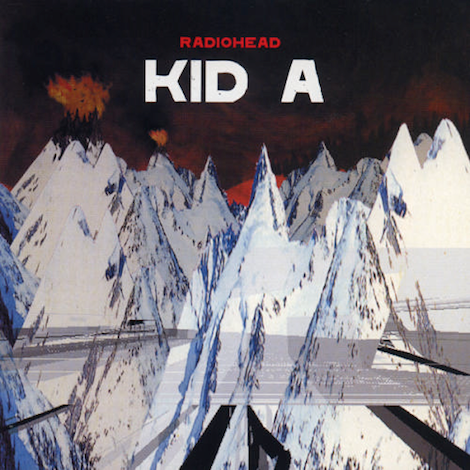 Radiohead - Kid A
Totally immersive. Like R.E.M.'s Up, this album uses alien synthetics to execute some terribly soft moments. Thom Yorke is like a ghostly narrator wandering through electric winds and getting bloody lost. Captivating sense of space throughout, without ever feeling boring or aquarium-tannoy-like. The analogue power of the band remains potent amongst all things electronic, and the buzzing hums of the computers whip up a really disturbing, slickly dystopian environment for everything to breathe within. The artwork is magical. [Listen]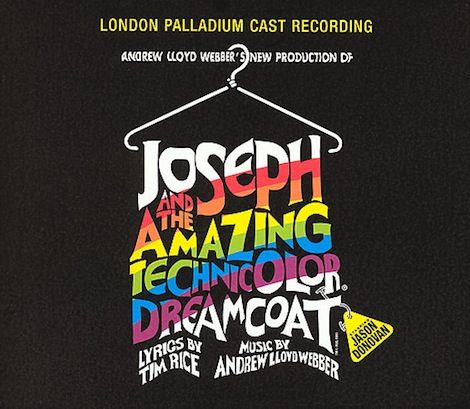 Joseph and the Amazing Technicolour Dreamcoat - Andrew Lloyd Webber
Andrew is name checked on our new album believe it or not. Brilliant songs. Alex grew up with this musical and it's affected our band whether we like it or not. When we make our music we often try to paint certain pictures using sound, to frame what's happening vocally / lyrically. When we need sad we build sad. When we need hyperactive we build hyperactive. Andrew Lloyd Webber is good at this. And Tim Rice, who wrote all the lyrics for Joseph is also great. Narrative and melody skip effortlessly, hand-in-hand throughout. [Listen]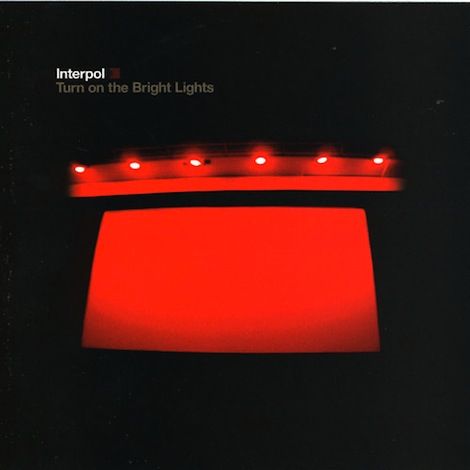 Interpol - Turn On The Bright Lights
Well, this album is absolutely amazing. I heard this for the first time on holiday, in headphones, in the blistering French sun by a pool, which is pretty much the total opposite of the music — yet the scorching baselines and energy on Bright Lights did affect me as if magnified somehow. As a band we've often talked about how the drums and bass are knitted together so powerfully, and tried to learn from how they do it. Our sound is nothing like theirs but there are all kinds of lessons to be learned by Interpol. [Listen]
Frank Sinatra - The Legend, The Early Years
The irresistible voice, as silky as his pocket scarf. We love Frank Sinatra for the charismatic storytelling and swooning delivery. It's often funny ha-ha, without giving up an inch of credibility or musicality. What's so pleasing about listening to Frank is the way the words just roll off his tongue so effortlessly and so naturally bound in with his melodies. Heart-melting string arrangements etc too, which we've enjoyed trying to emulate using synthetic sounds — these experiments really affected our new album in fact, as we love the idea of building up those sweet atmospheres without borrowing a single oboe (although there is a bit of Flute on our album… is that cheating?).