Little Green Cars are a cracking new group and they have a debut single 'The John Wayne' coming out on 25th July. The Irish quintet have a youthful take on roots music, fusing Bon Iver-esque harmonies with traditional folk instrumentation. We caught up with them to talk about five albums that have influenced their sound.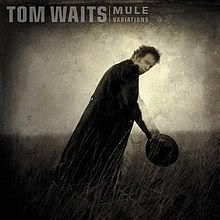 Tom Waits - Mule Variations: No matter where I am, when 'Mule Variations' is playing I am instantly transported to an abandoned ranch full of one-eyed doll heads and rusty swings. In this post-apocalyptic landscape Tom Waits is king of the junkyard. He tears at every possible emotion, from the side of me that wants to destroy everything, to the side that just wants to lie down in a quiet room. Either out of madness or love, or both, it's easy to see what song writing is all about. Thank you Tom Waits.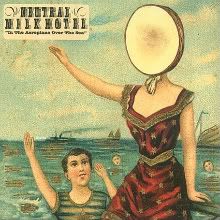 Neutral Milk Hotel - Airplane Over The Sea: On my bedside table there is collection of items close at hand for times of need. A spare cigarette, a butter knife, rosary beads and a walkman with 'Airplane Over The Sea' inside. The first time I heard it, I listened to it all night long, again and again until I knew every word. Jeff Magnum kills me with jealousy, but from start to finish, I live out 1000 stories in my head. Some end badly, but most don't.
29 - Ryan Adams: A beautiful collection of songs from the depths of despair. It gradually closes in on you and shrouds you in a starry cloth of black velvet. The arrangements are stripped back, and demonstrate Ryan Adams at his lyrical best. It is poignant, heartfelt and honest. 29 is a stunning record.
Massive Attack - Blue Lines: I was 10 when my brother first introduced me to Massive Attack. Three years before I had ever picked up a guitar, it was Blue Lines that would lay the foundations for me as a musician. Rich symphonic arrangements, granite break-beats and unrestrained soul power. It single-handedly defined for me the meaning of cool.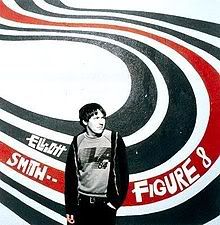 Elliott Smith - Figure 8: The extraordinary talent of Elliot Smith is second to none. His sense of melody and his musical proficiency, paired with his masterful song writing ability, made him one of the greatest songwriters to have ever lived. Figure 8 is a perfect record of that. It is a flawless album, one in which I find myself, as a student, revisiting again and again.
The John Wayne (Radio Edit) by Little Green Cars by Young & Lost Club