In the latest edition of 'Under The Influence', Peter Broderick talks to us about some people that have influenced him in some way; from Miranda July's amazing films/books, all the way through to the minimalism of John Cage's work, Broderick sure has great taste.
Peter Broderick's latest album, It Starts Hear, is out now.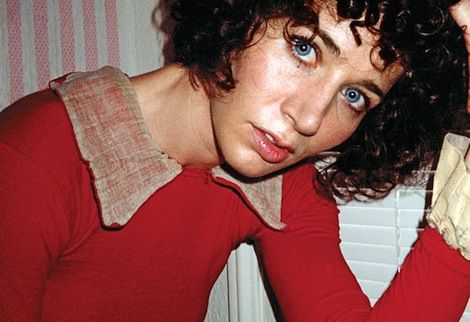 Miranda July
This woman is so incredible. My introduction to her was her film Me and You and Everyone We Know, and from there I went on to discover her first book, No One Belongs Here More Than You, as well as all the old audio recordings she released in the 90's, and more recently her amazing second film The Future and accompanying book It Chooses You. iIt's even so much fun to type out all those titles of her works...such beautiful phrases. She finds beauty in the strangest places sometimes.
Arthur Russell
I was pretty late in discovering Arthur Russell. In my early record reviews and also at live shows, people often compared me to him...but for some reason it took me a while to check out his music. But once I did, I was hooked. I just love how many different styles of music he tried to make, and of course that voice...wow...World Of Echo is such a bizarre and rich album. So inspiring.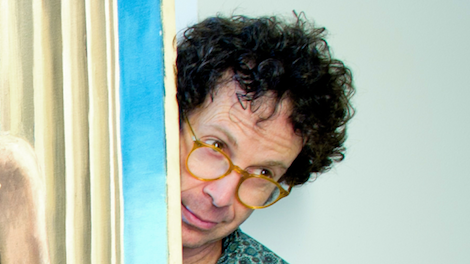 Charlie Kaufman
Ok, Eternal Sunshine…, Being John Malkovich, Adaptation... those were amazing films with incredible writing, but Synecdoche, New York (the first film written and directed by Charlie Kaufman) is beyond incredible. I've seen the film over ten times now and it still just gets better every time. The story is too complex to understand in one viewing, but Philip Seymour Hoffman's performance brought me back to the film, wanting more and more. And the score by Jon Brion is also really lovely. Charlie Koffman takes writing to another level.
John Cage
The king of minimalism and experimental music...but at the same time, he seemed to be such a genuine, down to earth man. I love his writings (like the book silence) and mostly I listen to his more melodic, sparse works, such as litany for the whaleand in a landscape. I read somewhere that when asked about his general philosophy on life, his answer was "get yourself out of whatever cage you find yourself it." I wrote that down immediately and had it hanging on my wall for ages.
Felicia Atkinson
Here is a lesser-known artist working today. It's hard to describe what draws me so much to her work. I feel a certain playfulness from everything she creates, like a child who just lets it pour out without any hesitations of what might be "cool" or accepted by others. I love her homemade style of music, and all her drawings. I've been following her for a couple years now and will continue to do so.