Ahead of their Ja Ja Ja show tomorrow night with Satellite Stories and Samaris (The Lexington - 26th September), Eye Emma Jedi have put together a pretty nifty Under The Influence playlist called 'The Falcon's Faves'.
Before you press play on their van-centric playlist, why not give their new video a spin?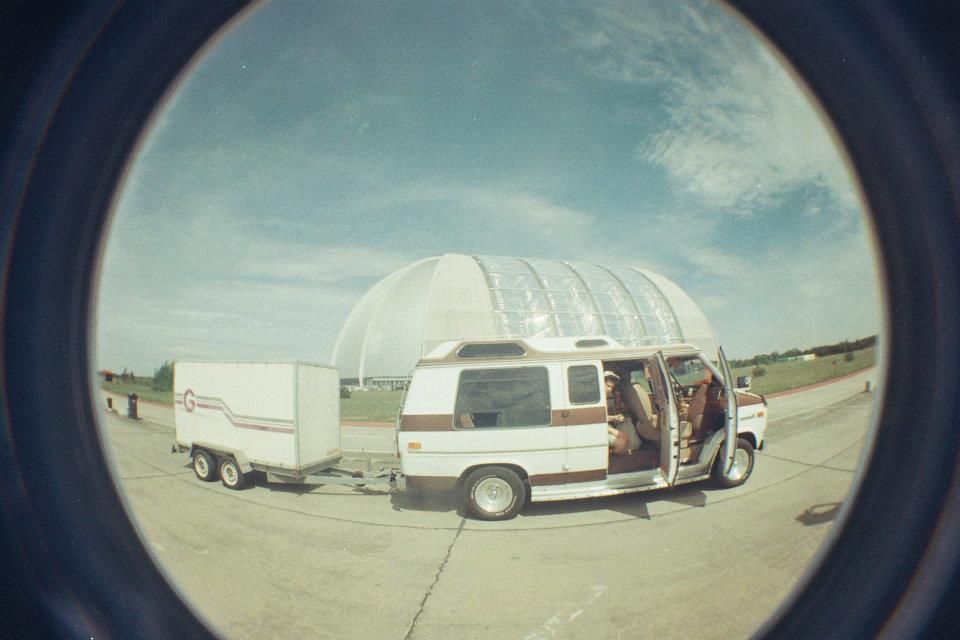 Last year before our tour of Germany we bought an awesome '88 GMC Vandura as our tour van. We named it "The Falcon". She's been our trusted friend on the road for two years now - and there's no escape blasting these tracks when she's on tour with the lads. The Falcon's Faves:
Tame Impala - 'It Is Not Meant To Be'
The Falcon likes this to be the first thing to listen to when entering a new city.
Todd Terje - 'Inspector Norse'
The Falcon always plays this track on full blast to wake up the band after a snooze.
Deerhoof - 'Super Duper Rescue Heads!'
The Falcon digs whacking this track on when our german shepard (aka manager Martin Schilde) is riding with us.
Lupe Fiasco - 'Kick, Push'
The Falcon gets his post-gig swagger back on the way to the afterparty.
Real Estate: 'It's Real'
The Falcon feels nice, relaxed and full up after a lunch stop at McDonald's...
Washed Out - 'Eyes Be Closed'
The Falcon be like "I'm Schleeep"
Carly Rae Jepsen - 'Call Me Maybe'
The Falcon wants to party and shamelessly belt it out when this tune comes blasting through the radio.
Little Dragon - 'Runabout'
The Falcon very much misses the Jedi house in Monda where we recorded our debut album.
Turbonegro - 'Tight Jeans, Loose Leash'
The Falcon needs guitars. More guitars.
Kraftwerk - 'Autobahn'
The Falcon's favourite drive is 120 km on the Autobahn, middle lane with the boys in the back.