In the latest edition of 'Under The Influence', Sophia Knapp talks to us about five artists/bands that have influenced her music in some way. From surviving puberty with David Bowie, to the "innovative and extraordinary" music of Asha Puthli, I think we can all agree that Knapp really does have great taste.
Make sure you check out Knapp's music by clicking here. Her latest album, Into The Waves, is out now via Drag City.
The Mamas and the Papas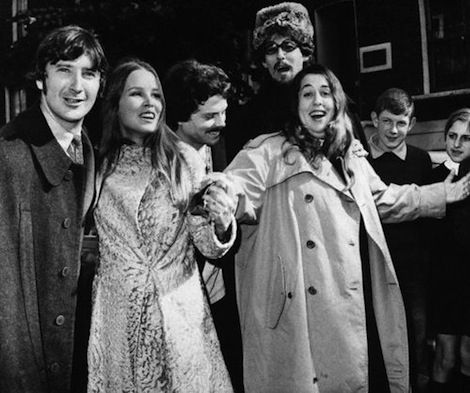 I love subversion in disguise, which is why I love the Mamas and the Papas. Their harmonies are angelic and saccharine sweet, and remind me of California, but what really makes this band amazing is their sinister lyrics. My favorite record is 'People Like Us' - made when the band was on their last legs. It's a smooth ride with wah wah, tambourine bells, and mellow organ tones, but it's sadistic as it gets. The chipper veneer only enhances that. I get the songs stuck in my head all the time, but they're real head scratchers. Like 'Blueberries For Breakfast': "I'm gonna have to call the cops, if you don't leave me alone / stop waiting at the bus stop / trying to walk me home / the FBI, the CIA you know they'll never leave you alone / and I won't cut you to the bone / blueberries for breakfast / love in the afternoon / butterflies in my trousers/ under the august moon"....?
Dungen
Dungen are one my favorite contemporary bands. Their arrangements on record are incredible, but their live performances are even more dynamite. What other band can pull off rock flute? I see them whenever I can. Reine Fiske is the finest guitar player around, it's nuts I tell you. I'm inspired by the level of their musicianship - see them and you'll see what I mean, they set the bar high. Their songs have many improvisatory passages, and they listen and respond to each other so well. Listening is the key to being a fine musician. They incorporate different influences into their sound - jazz, west coast flower child pop, prog rock, Swedish folk, and the volcanic qualities of JImi Hendrix. I'm fond of their early record, 'Stradsvandringar', which has a loungey feel to it, and sorrowful fiddle. The title track puts me in the best mood, it's like The Byrds squared to infinity.
Neil Young
I always go back to Neil Young. From Buffalo Springfield to Trans, I love it all. He addresses grief and sadness in ways that few songwriters can. He goes there. Sentimentality is frowned upon in rock n roll, and I like that he isn't afraid to express things that could be viewed as such. I think about this often - why sentimentality is okay. even encouraged in movies, but not okay in rock and roll. I saw him play solo last year, with Bert Jansch opening nonetheless! Lucky me. Seeing and hearing him was like watching a caged wildcat. His presence was bursting at the perimeter, anxious and absorbed. What is so special about Neil Young is the way he balances vulnerability and power. It's totally unique - his voice has a fragile, deeply solitary quality but he also has an uncompromising attitude. I think this stubbornness is why he has continued to make such great music. No matter what trends are going down, it's comforting to know what Neil Young is out there fighting the good fight.
Asha Puthli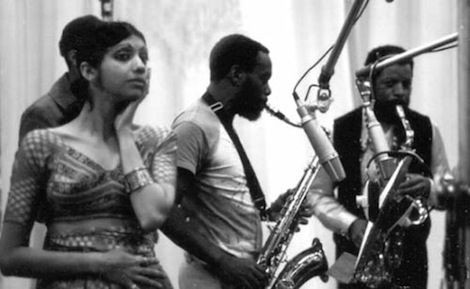 I've been listening lots lately to Asha Puthli - her voice is amazing. It's so watery, and pure of tone. She can move from airy sighs to belting it out effortlessly, and sings in a high range that few singers can do justice. Elements of her singing and personal style remind me of Kate Bush, but with more of an eastern bent and funkier beats. I love a singer who always sound relaxed, and she falls into that category. Her song 'The Devil Is Loose' was my jam this summer and fall. She is trained in both classical Indian and opera singing, and she bends her notes in microtones that not many western singers do. This woman is innovative, and extraordinary.
David Bowie
I don't know how I could have survived puberty without David Bowie. When my existence was the most challenging, he unknowingly came to the rescue - within his songs existed a world where I aspired to live someday- where everything was so cool, smart, and fashionable. I went so far as to get a Ziggy Stardust haircut, and later a Thin White Duke dye job, to mixed results...I listened to his albums over and over, and memorized every word. His elastic voice, oblique lyrics with elements of fantasy, and fascinating stage presence had me hooked. Seeing the arc of his career has been an inspiration to me currently, knowing that you have the right as an artist to evolve however you wish, and make some blunders. I can't pin down my favorite Bowie album, but I do love the gritty atmosphere of Diamond Dogs. And the way Bowie's voice sounded on Scary Monsters or Let's Dance, when it deepened.