The idea behind this column is to try and show up some of the recent music that seems to have undeservedly slipped under the radar. I hope to try and introduce bands that people probably won't have heard of but will love. Please give these bands a listen and try something new!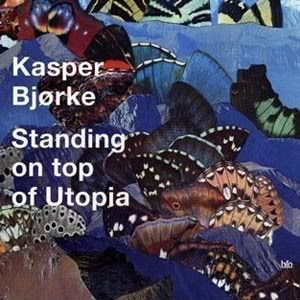 Label:
HFN
Release date:
15/02/10
Link:
Myspace
The Scandinavian music scene is quite rightly coming into its own. Over the last few years a series of releases by some exceptionally talented artists has launched Scandinavia into the eye of the music machine for creating some of the most talented electronic music (Blackbelt Anderson, Full Pupp records etc) and aiding the revival of disco music (Alphabeat, Lindstrom & Christabelle etc). One of the artists that can marry these two styles perfectly is 34 year old Danish producer and musician
Kasper Bjorke
, who on his latest produces one of the finest examples of the new scene. From the house-ier
Dasko Vanitas
to the stupidly infectious
Efficient Machine
that echoes Bowie at his coolest, we are gifted a complete and beautiful album. It skips wildly between disco, house (on the off chance that you remember house duo Filur, this bloke was half of them), electronica and creates a record that the likes of Lindstrom would have been proud of. A beautiful album that needs to be heard.