Van Dyke Parks has announced he'll be releasing his first album of new material in over 20 years this May.
The composer will release Songs Cycled on May 6th via Bella Union, and it will feature a number of new tracks, re-recordings of old songs and collaborations.
He'll also be performing at the Grizzly Bear-curated I'll Be Your Mirror festival at Alexandra Palace on May 6th.
Check out the tracklisting/artwork below.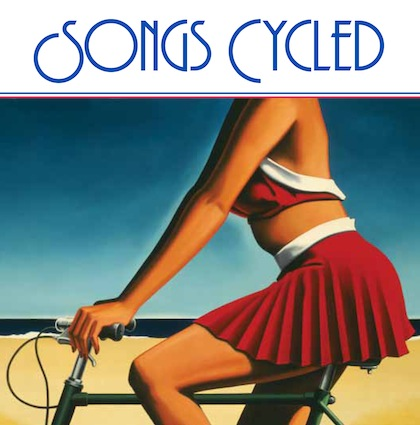 Tracklisting:
1. 'Dreaming of Paris' (original)
2. 'Hold Back Time' (re-recording of a 1995 song from the Orange Crate Art album with Brian Wilson)
3. 'Sassafras' (new recording, originally by Billy Edd Wheeler in 1961)
4. 'Black Gold' (November 30, '02 – a fantasy on the sinking of The Prestige, off the coast of the Bay of Biscay)
5. 'Aquarium' (cover of 188 Saint-Saëns piece, an analogue recording with the Esso Trinidad Steel Band in 1971 - VDP produced their album)
6. 'Money Is King' (picks up where Wall Street ends, written with Growling Tiger, a.k.a.- Trinidadian Calypso musician Neville Marcano)
7. 'Wall Street' (original)
8. 'The Parting Hand' (1835 hymn from the tradition of unaccompanied choral music known as the Sacred Harp)
9. 'The All Golden' (new recording from VDP's 1967album Song Cycle)
10. 'Wedding in Madagascar'(traditional a capella folk-song, arranged and adapted by VDP)
11. 'Missin' Missippi' (original)
12. 'Amazing Graces' (instrumental with the 'Van Dyke Parks Orchestra')