After a number of cassette releases, and several 12" offerings, Dominick Fernow's Vatican Shadow has announced details of his 'debut album proper'.
Remember Your Black Day is set for release on October 21st through Fernow's own Hospital Productions label. It was produced with assistance of Juan Mendez (aka Sandwell District's Silent Servant).
The album consists of eight tracks that have never been released before, and precedes an additional record of extended mixes and additional material that should be out later in the year.
Check out the tracklisting and artwork below.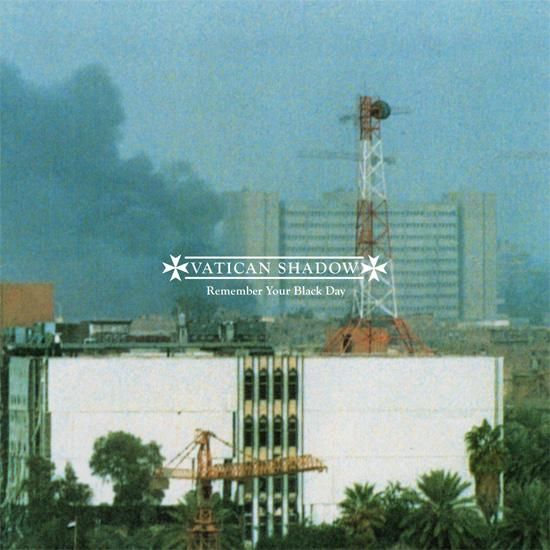 1. Circumstances Quickly Became Questioned
2. Tonight Saddam Walks Amidst Ruins
3. Muscle Hijacker Tribal Affiliation
4. Contractor Corpses Hung Over The Euphrates River
5. Enter Paradise
6. Remember Your Black Day
7. Not The Son Of Desert Storm, But The Child Of Chechnya
8. Jet Fumes Above The Reflecting Pool
See Also: Bands, You're Doing It All Wrong: Part One