Some records change our lives and stay with us forever, whether they are a regular part of our day, or are hardly listened to. Hailing from Germany, the USA, and Norway this time, here are some particularly emotional texts on these boys' favorite albums..
The Devil and God Are Raging Inside Me
by Brand New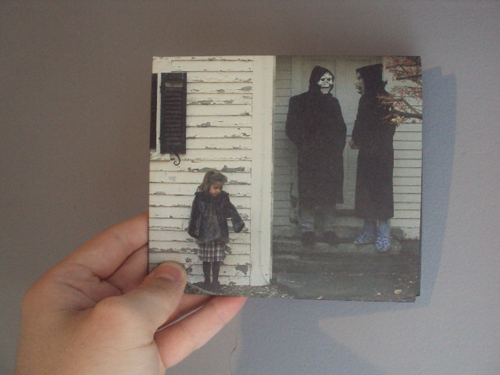 I bought this album when I was 18 years old. I was friendless, heartbroken, and even more miserable than I make myself out to be these days. It seems like Brand New have always been right there with me when it comes to feeling like that and maybe that's why I've always felt such a strong connection with them. "The Devil and God.." is everything I want in an album. incredible lyrics, music that sounds like it was composed in a haunted house, and a singer on the verge of completely losing his shit before the final track is reached. There were a few other records that I was considering writing about but after weighing my decision, they didn't make me feel the way this one did when i bought it or make me feel the same way about it today. it touches all of those familiar nerves and somehow manages to find new ones to pick at after the miles I've put on the cd. I've loved Brand New since I was in 7th grade and I love them even more now. I don't follow a whole lot of bands religiously but i spend time hunting down demos, b-sides, and covers from these guys. they can do no wrong as far as I'm concerned. I'd like to thank them for always being there.
Soundtrack of "Andrey Tarkovsky's Solaris"
by Eduard Artemyev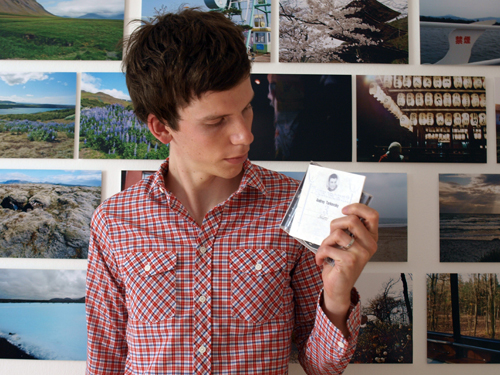 Photo courtesy of Karin Zwack
I have to say I hardly listen to this record. But I guess the favourite record of all times can't be one you listen to on a daily basis. Also I guess favourite things keep changing constantly. Like seasons. However, I ended up making a slightly strange choice for this category. It's the soundtrack for Andrey Tarkovsky's "Solaris" from 1972 by Eduard Artemyev. I only managed to get it as a Japanese import CD with arguable glittering Cyrillic fonts. Despite the design, it cost a fortune. There's something about this music that will always shake me deeply. Maybe seeing Andrey Tarkovsky's Solaris for the first time at the age of 16 is enough to remain an influence for the rest of your life. However the music is something different, something very intimate, like a childhood photograph. It's basically a Bach prelude, played at times with a vibraphone. The rest of the CD is noise, produced with soviet synthesizer technologies from the 70s I guess. It's an early prototype of making your way through noise and abstraction to meet something utterly close again.
Rattlesnake
by Lloyd Cole and the Commotions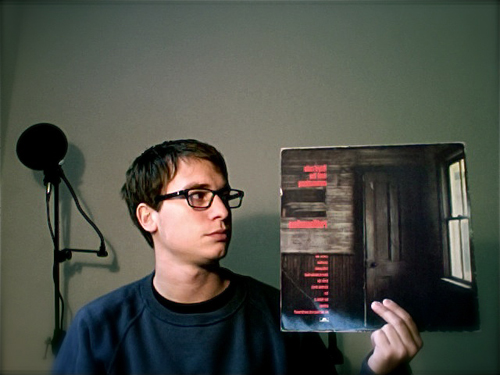 It's impossible to choose one record an say it's my favourite one. I can however choose one record and say that it's really good, and one of my favourite ones. I choose "Rattlesnakes" by Lloyd Cole and The Commotions. It was recommended to me by a professor when I studied literature; needless to say this was a very cool professor, and this record has stayed with me since. It's just such a great example of intelligent simplicity, which in the end is what I think pop music might be all about. That and sensitivity, but that somehow comes a bit easier it seems. Managing to be intelligent in a simple way. Lloyd Cole does that very well, and for every one who hasn't heard this album it's time to get into it, if nothing else just for the feeling of adding more depth when singing along to fellow Glasgow band Camera Obscura's "Hey Lloyd, I'm Ready To Be Heartbroken".