There's a thing about life that you're probably aware of - this annoying bastard called 'the course of time'. For those who haven't heard about it, basically, you're going to die. There's not really a lot you can do to stop it. Even celebrities die, and they're like... famous. But let's imagine for a second that our favourite celebrities were still dwelling on planet earth. Where would they be now?
Kurt Cobain
Kurt Cobain famously said 'it's better to burn out than fade away', and that, he certainly did. Even now, sixteen years after the suicide of Kurt Donald Cobain, there's still more conspiracy theories than you can shake a stick at. If 'You Know You're Right' - possibly the last song ever recorded by Nirvana - is anything to go by, he'd probably still be making the painfully depressing, yet genius songs that he is so famous for. At least for a while – there is nothing that could burn so consistently and with so much passion for two decades, and he'd make a bad record eventually. Maybe it would be when they introduced some synthesizers, or maybe it would be the record with the worst coke mix you've ever heard thanks to over twenty years of prolonged drug abuse. One thing's for sure: we wouldn't have the Foo Fighters, and we'd never have to hear that stupid 'Best Of You' song. You know the bit where Dave Grohl just goes THE BEST THE BEST THE BEST THE BEST for far too long until you want to punch him in the beard? A few bad Nirvana albums in exchange for that not existing would be ok. And, who knows, maybe he'd pull an Eddie Vedder and write an unexpectedly beautiful score for an equal parts depressing and uplifting coming of age film. No matter what, though, some people would still undoubtedly complain that it should have been Mudhoney that got the breaks Nirvana did.
Ian Curtis
The 15th of July would be the 54th birthday of Joy Division singer and writer of Joy Division's Ian Curtis had he not committed suicide at the age of only 23 in his home in Cheshire. However, it's hard to imagine Ian Curtis to still be living as just reading his lyrics allowed fans a glimpse into his feelings of depression, death and emotional isolation. Who knows where Ian Curtis would be if he hadn't died, but it would be nice to think that he would have sorted his problems out, and would be living a much happier life than he did when he was younger. A life where he never has to hear endless mixes of Blue Monday by New Order. Perhaps Curtis would have gone the Mark E. Smith route and just generally gone a bit crazy, releasing far too many records for anyone to keep up with or legitimately care about. Or maybe if Joy Division had stayed together, The Cure would never quite have earned as much time in the limelight, and it would be Curtis singing on that blink-182 song.
Michael Jackson
Surely by now anyone who cares at all has seen This Is It and will agree that Michael Jackson's performance was cleverly edited to look pretty phenomenal. If Michael Jackson hadn't died at the tender age of 50, and his residency at the O2 arena had gone as spectacularly as the rehearsals appeared, he could have won over the hearts of everyone, made anyone who didn't buy a ticket to one of his concerts want to cry and possibly ended world hunger. But many still hold the opinion that Jackson would not have been able to handle the concerts. If he had hit the stage, things could have been embarrassing. People would have undoubtedly felt cheated by the performance of a man who was far too old to pull off the dance moves he became famous for. Apparently Creed are the only band to ever be sued by their fans after a particularly atrocious performance in which Scott Stapp just rolled around on the stage moaning. Then there's the triumphant on-stage mental breakdown experienced by Wavves' Nathan Williams. Michael Jackson would not provide such an excellent story in his failure. It would have just been sad, and he would have been washed up in the Motown retirement village before you can say 'ABC', playing Backgammon with Diana Ross and dreaming of the glory years.
Bob Marley
Ahh, Bob Marley. Where would Bob Marley be if he hadn't tragically passed away aged only 36? Probably ridiculously stoned and far from relevant. He seems like the type who would have complained about everything when he got older, watching the world pass him by and clinging on to the good old days whilst everyone else is busy listening to Streetlight Manifesto.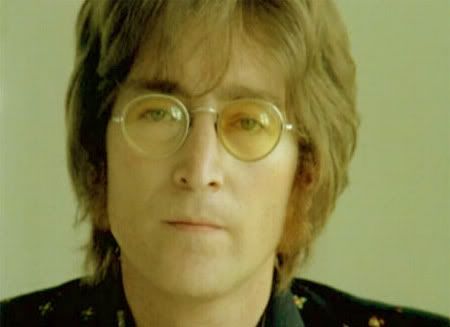 John Lennon
If John's son, Sean's behaviour is anything to go by, the whole Lennon/Ono clan would be performing joint family gigs. That sounds pretty lame, but if the Lennon's did it, it'd be cool. Unless, of course, they carried on in the whole 'Two Virgins' vein which would not only make for some devastatingly creepy family projects, but also some hands down terrible music. Who knows where John would be if he was still alive, maybe we'd see a new direction, maybe a Beatles reunion would be on the cards. Either way, it'd be nice to have a bit of John's 'peace 'n' love' attitude around and some good tunes while he's at it, as long as he doesn't wind up as embarrassingly awful as Paul McCartney. Dead people never get the chance to make more records, but they never have to go through lengthy divorce proceedings either.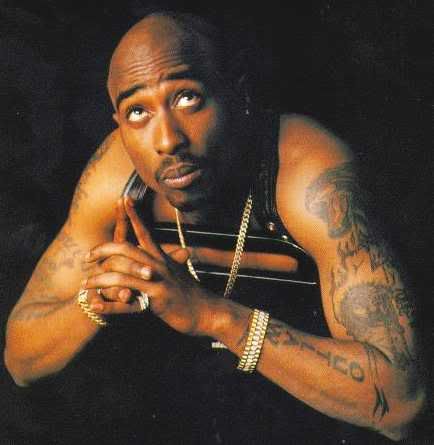 Tupac Shakur
Wrongly remembered as some sort of prophet or ambassador for world peace in some quarters and rightly remembered as one of the greatest rappers of all time in others, Tupac's status as a legend was secured following his 1996 murder. It's hard to imagine what would have happened had he survived, with so many people eager to kill him anyway it could only have been a matter of time. Would the inter-coastal rivalry have continued amid increasing violence? Would Biggie Smalls have suffered a similar fate? And what of Jay-Z? Is his success due to his filling the void left by those two giants? We'll never really know. If Tupac had lived he might have gone on to a peaceful life on a farm or as a grassroots political activist but he was so confrontational he'd probably have managed to pick a fight somewhere along the way anyway.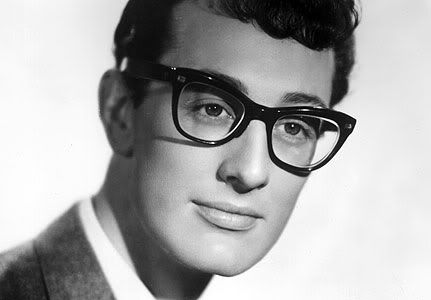 Buddy Holly
By the time four-eyes pegged it in 1959, aged just 22, he had amassed an incredible body of work and a legacy that would see him rightly considered one of the most important and influential musicians of all time. Holly inspired basically every legendary 1960s musician (including The Beatles, Dylan, Rolling Stones) and the wealth of his creativity is difficult to comprehend. Would his style of music have shifted with the times? His contributions to early rock and roll are so vast it's almost impossible to think of him in any other way. He was also an awkward looking fella and his popularity would maybe have suffered with the emergence of those handsome Beatles lads and he lacked the magnetism of Elvis (Presley, not Costello). He deserves all possible praise for his incredible talent but perhaps the reputation he has now wouldn't have been sustained had he lived.
"Better to burn out than fade away..."
Header Image: Eduardo Oropeza's "Héchale" (1984)