If you've ever been to York, you know how nice it can be. From twee coffee shops to quaint little snickelways, it is the epitome of a sleepy English town, particularly on a cold Thursday night in the middle of March. Yet, with Wolf Alice in town, the city somehow transformed from boring to magical. Playing in York for the first time, the band's gig marked a stepping-stone in the music scene of this cozy city up North. With Leeds only a 20-minute train ride away, York has always been the black sheep when it comes to big names. While the city's independent music scene and the DIY spirit are alive and well, it is seen as a weekend getaway rather than a musical hub.
Regardless of York's lackluster reputation as a musical destination, Wolf Alice's performance at the Barbican Centre was a magical journey through light and sound. Arriving half an hour before the start of their set, I was welcomed into the venue by the sight of blue light and lingering smoke left behind by the Birmingham-based neo-psychedelia outfit Swim Deep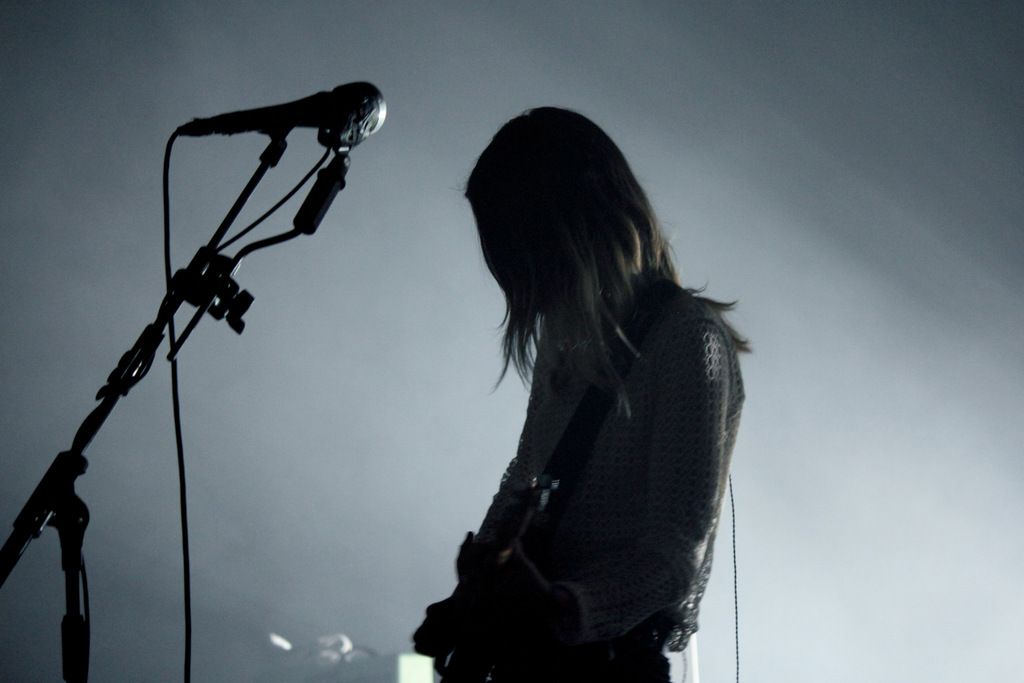 Wolf Alice set the tone for the rest of the night by kicking off their hour long set with 'Your Love's Whore'. The heavy and full sound was complemented by the phenomenal lightshow that made the show a highly sensual experience. Eloquently spanning between genres, the '90s grunge spirit was reborn through the heavy ambience of the band's versatile soundscape that found its counterpart in the delicate vocals of Ellie Rowsell. While her presence lacked a certain energy, her stoicism was soon forgotten. Rowsell's angelic serenity added a fantastical element to the band's performance that culminated in crowd-pleasers such as 'Moaning Lisa Smile' and one of the band's earliest tracks 'Blush', that was played as an encore to kiss the evening goodbye.
As the band disappeared in the blue smoke, the crowd was left screaming and even teary-eyed. Soon the doors were opened and the light of the Barbican foyer drowned the night under its brightness. As I looked around, I found myself in a sea of glitter, plaid and leather. The audience became a projection of Wolf Alice's intense presence that was a combination of ambiguous heaviness and ethereality. For an hour, Barbican became a solace of those seeking a sensory escape. The dizzying heaviness of the London four-piece became a dark lullaby that allowed the audience to close their eyes and become part of a beautiful dream that was difficult to wake up from. But in this case, that isn't such a bad thing.