I've got to the stage now where I can't blame my age on my inadequate life accomplishments. No longer can I deposit those achievements in my future bank with youthful enthusiasm and vigour.
Hot new young musicians dash my childhood dreams one by one, with enormously impressive, mature releases. There's an ever expanding space out there for exceedingly talented, exceedingly modern teen producers. These guys are showing us all up. Where is this magic gene pool and why wasn't I born into it?
With youth comes experimentation and a sense of endless possibility, and this mantra is flooded throughout their excellent array of sounds. Shrouded in mystery, the teens shift the focus from their identity to the music. What's great about unearthing this trove of artists is that they all seem to follow a similar trend, releasing new track after debut album and EPs in such quick succession that you aren't even able to tire of one release before there's a new one to sink your ears into.
Alas, we must raise our chins, swallow our talent envy and woes of growing older and give these guys the recognition they deserve. It is my duty to unearth their secrets, or at the very least, bring you that little bit closer to the artists themselves.
xxyyxx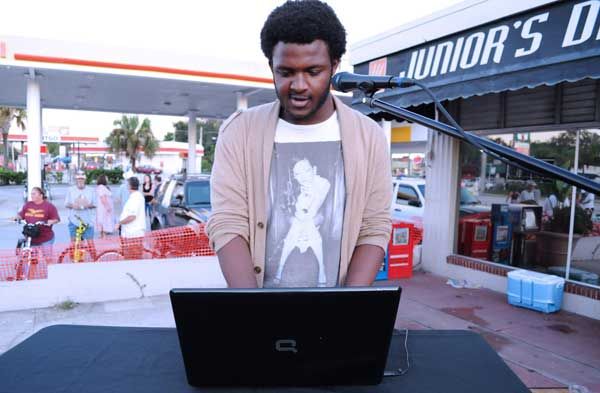 xxyyxx is the musical mask of Orlando, Florida's up and coming 16-year-old beat producer, Marcel Everett. Already featured on XL8R, Ear Milk and Indie Shuffle, his bedroom is his studio, and out of it comes music produced with scratchy, raucous beats and witty, unusual sampling. An eclectic "jukewave" sound ranges from the harmoniously chill, minimalist sounds fostered from debut release Still Sound, to darker, brooding and more emotionally driven explorations of his self titled debut album. His beat-wizardry has been compared to the likes of James Blake, J Dilla and Star Slinger, an impressive bunch for such a young'un who is most certainly ahead of his time. Opening for Blackbird Blackbird in April Gold Panda in July and setting off for Europe this month, xxyyxx is undoubtably being seen and heard by all the right people. As well as this, in light of his obvious potential, he still remains refreshingly humble and removed from pretension.
Fortune Howl
Another Relief In Abstract Records 17-year-old prodigy, Fortune Howl, goes by the name of Bryce Linde. Fortune Howl is a multi-instrumentalist influenced by the sounds of funk, jazz, ambient, shoe-gaze, and just about everything else. Linde's third full-release, Spectrum Analysis, dropped in February, receiving praise and reverence from the likes of Earmilk and Life Crushed. With a soundscape loaded with expansive atmospheric and textural qualities, Fortune Howl pools together sounds of the everyday into a beat, pulse and rhythm which exudes life. With Linde dishing out free downloads like it's Christmas everyday, there's a never-ending evolutionary timeline to be shared. Pensively and somewhat nervously each release comes with a desire for approval, and approval it gains wholeheartedly.
Slow Magic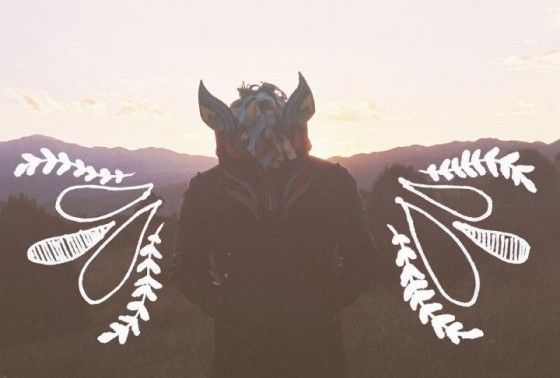 When asked if his age was and will remain a mystery, Slow Magic cheekily said, "yes...but I'm young." Presuming he's a man of his word even if he's not a teen, he still deserves at least a few of my words. As one of those post-Internet artists shrouded in mystery - a search on Google reveals only Bandcamp, Soundcloud, and Vimeo pages - themselves not revealing much else. With a remarkable blossoming discography, his debut eight track album ∆, released in May this year, is a sound-scape of liquid gold, turning the miserable summer weather into an exuberant, warming feast for the senses. 'Corvette Cassette' is licked with shimmering synths and looping vocals; the accompanying video perfectly encapsulating the endless road trips and flickering window snippets the title suggests. Slow Magic's vibrant animated zebra mask has toured the US earlier this year and Europe this summer, and his Facebook page constantly treats its likers with remixes a plenty, a recent Bon Iver remix being my personal favourite.
Marble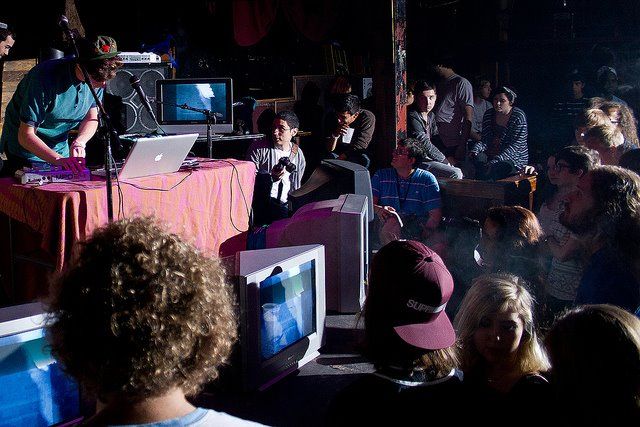 Relief in Abstract Records seem to be churning out the talent recently, with another of their signings, Alex DeWahl, a young multi-instrumentalist who goes by the name of Marble. Joining the label a few months ago, he's already churned out a debut EP House Music and joined fellow"abstraction: Fortune Howl at the Antiwarpt Festival this July in St Petersburg. Another one of those records squeezed from the depths of a teenage bedroom, his debut EP is a refreshing experimental whirlwind. Glitchy vocals and other sounds of sorts are sampled in front of jazz piano accentuations, the vocals of Billie Holiday and Marble's very own girlfriend alongside bursts of eerie, crescending strings. It's quite a mad creation, what Marble himself describes as "a barely lucid melding pot" and I absolutely love it. It's boundlessness is what makes it such a refreshing standout record.
"As an overview, 'House Music' was created to display a style of music I've been cultivating, and renovating for the last year. It's a style based on my own skills as a singer/songwriter, and as a producer who uses sample based instruments, most of which are taken from my own recordings, things I've recorded in everyday life, and occasionally from an extensive record collection. The name specifically derives from a sense of history I have with the place I've grown up. it's a homage to the environment that has created me, and the environment I've created."
Beat Culture
Korean mastermind Beat Culture is one of the hardest working 17 years old around. Citing an influence by Jamie xx, James Blake, Burial, Gold Panda, Balam Acab and Star Slinger to name a few, Sunik Kim was inspired "for fun" to create his own niche in this list of greats. What began as a playful hobby in April of last year turned into a serious dedication on the discovery of Ableton Live, and in just over eighteen months he has established himself as a truly unique sound of now. Bedroom creations of what he likes to call 'pre-racism-dopewave' and 'ravetronica' vary from the upbeat hip-hop influenced sounds of his first release Goldenbacked Weaver to the darker and more introspective sounds of Tokyo Dreamer. Moving away from chillwave in his latest creations with influences taken from the UK bass scene, Kim has stopped the illegal sampling of his juvenile workings, and began working with tons of talented musicians and vocalists – NIVA, Blackbird Blackbird, Steffaloo etc. The first single from the yet to be released debut album is a collaboration with Swedish Producer NIVA, who softens the tropical lo-fi track with dreamy hushed vocals.
With a dislike for the restrictive forces of genre labelling, Kim prefers to sit back and let the music do the talking, with a mantra from a mind beyond his years: "just listen to and love music, people." I can guarantee Beat Culture's future to be bright and beautiful, having recently played his opening show at the Brooklyn Bowl in May with some impressively established artists. His debut LP Forgive is being released on October 11th via Art Union/PLANCHA, Bandcamp and other digital sources. There's also a fundraiser happening to get the LP to vinyl, do what you can by visiting here.
Mmoths
Just over a year ago 17-year-old Jack Colleran was studying for his final high school exams. Within four months, after being picked up by Irish blog Nialler9, and receiving love from none other than Flying Lotus, Jack's moniker Mmoths was signing his record deal with SQE Music on the same day that he got his exam results. Another Ableton convert, Mmoths started playing around with the idea of creating music in his bedroom one snowy day in his home town of Newbridge, County Kildare, Ireland. His first EP, EP1 was released in March this year, and is a record which noticeably transcends the four walls of its creation, with a maturity that still remains threaded with refreshingly youthful vigour.
Like many artists, Mmoths started with a few unofficial remixes for Passion Pit, Interpol and Bon Iver, then moving on to create his own tracks such as 'Heart' (feat Shelly in Athens) 'Summer' and 'Blisters'. Recently released track, 'Folding' which is free to download via Soundcloud, sounds as though it does exactly that, shifting and engulfing its own repetitiveness with a haunting, whistling melody laid underneath some seriously heavy beats. Mmoths new track, 'Over You' will be featured on much hyped compilation, 'Annie Mac Presents 2012' which features all the hot young things of 2012 and is due for release on October 8. Supporting At the Drive in at the 02 Academy Brixton this August, Mmoths current tour sees him playing from Ireland to the UK, Netherlands and Austria this September. Catch him while you can.
Madeux
Chopped and screwed electronic soul / Underwater pop music / I am Madeaux.
This is about as much as I can find about Madeaux, and if, as suggested he's submerged in some ocean of mystery somewhere, it doesn't seem as though it's going to get any easier. The 19-year-old who hails from Boston released his first official record Song #2/Running Up That Hill via NeuroPlastic records earlier this summer. Coming across his sampling of The Weeknd's track 'Opium' on one of my many youtube endless cycles, I was transfixed by its incredible use of looping vocals and glitchy melodies of R&B, threaded with dark, almost sinister undertones. Treating his listeners to remix-a-plenty, Madeaux's musical generosity goes as far as frequently prompting fans to request tracks to be treated to a little of his magical 'chopping and screwing'.