The release of the Quintin Co. S/S13 headwear lookbook sees six bold new designs take centre stage of their already flourishing hat range. The hats stay loyal to the laid-back brand signature, whilst revealing a quirky new personality in each piece.
Opening the show is the 'Antique' 6 panel hybrid, a stonewashed nod to the 1970s trucker cap, complete with classic mesh backing and Quintin Co.'s trademark immaculate 3D embroidery.
Next up is the 'Blatant' 5 panel trucker. The style is representative of all that is right with a Quintin Co. hat, simple, understated but perfectly executed.
The unassuming coolness of the 'Blatant' is complimented by its bolder, more outgoing brother the 'Fisherman'. Another 5 panel trucker, but this time in an adventurous stripe print twill fabric. Photographed for the lookbook hanging on the end of a fishing line, the hat has a fun, youthful look. Bright orange and white panels make up the 'Husky Hybrid' with clever contrast stitching. The custom leather patch sits proudly up front, putting a stamp on this distinctive piece.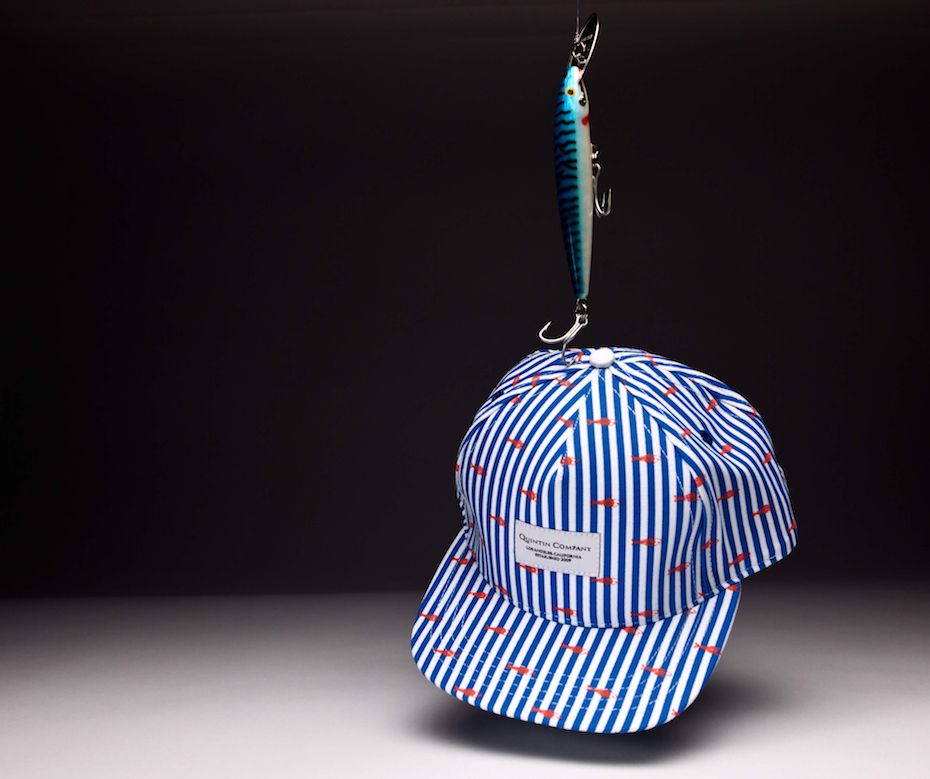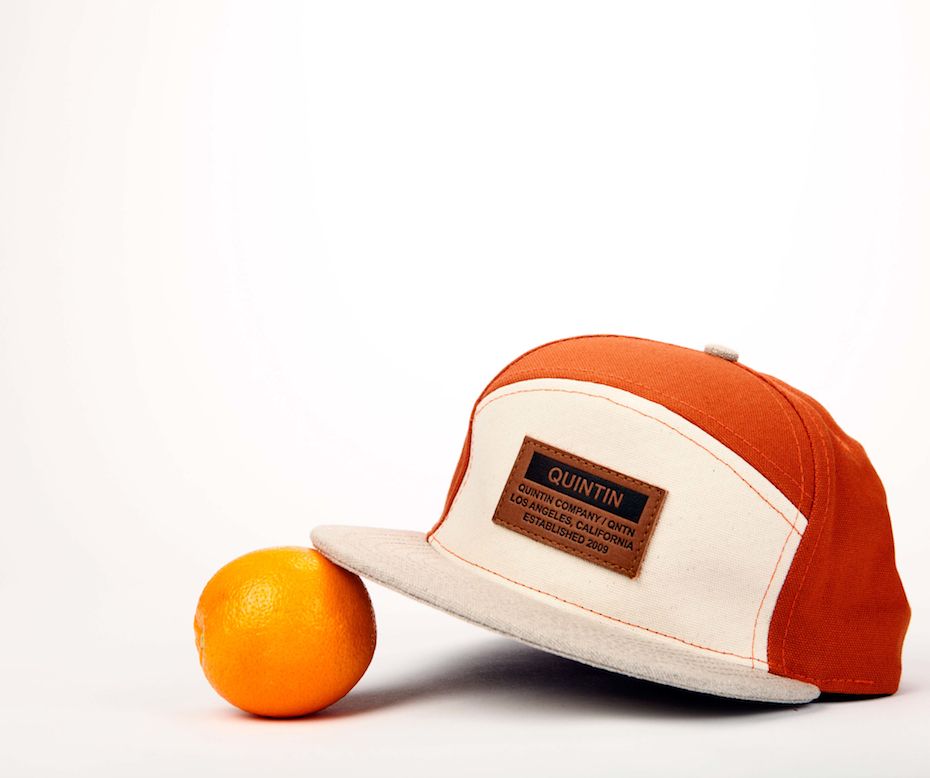 Quintin Co.'s next offering is the 'Lokey' 5 panel camper; constructed in a light weight pinstripe cotton, it's a casual, softer take on the time honoured camper style cap.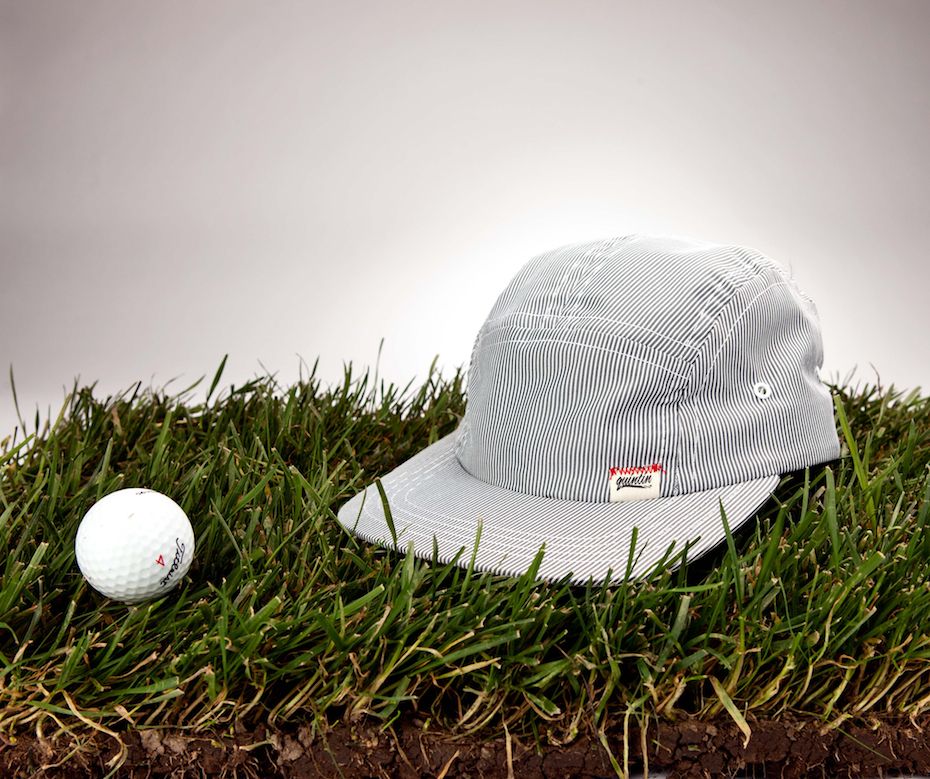 The lookbook rounds up with the most dramatic of the six pieces: The 'Script Hybrid'. This high-impact turquoise green hat boasts the most exotic colouring of the new collection. Cut from a wool blend fabric, with signature tonal embroidery, The 'Script Hybrid' is a statement piece both in colour and style. The look book photograph sees it being saturated in paint of the same colour.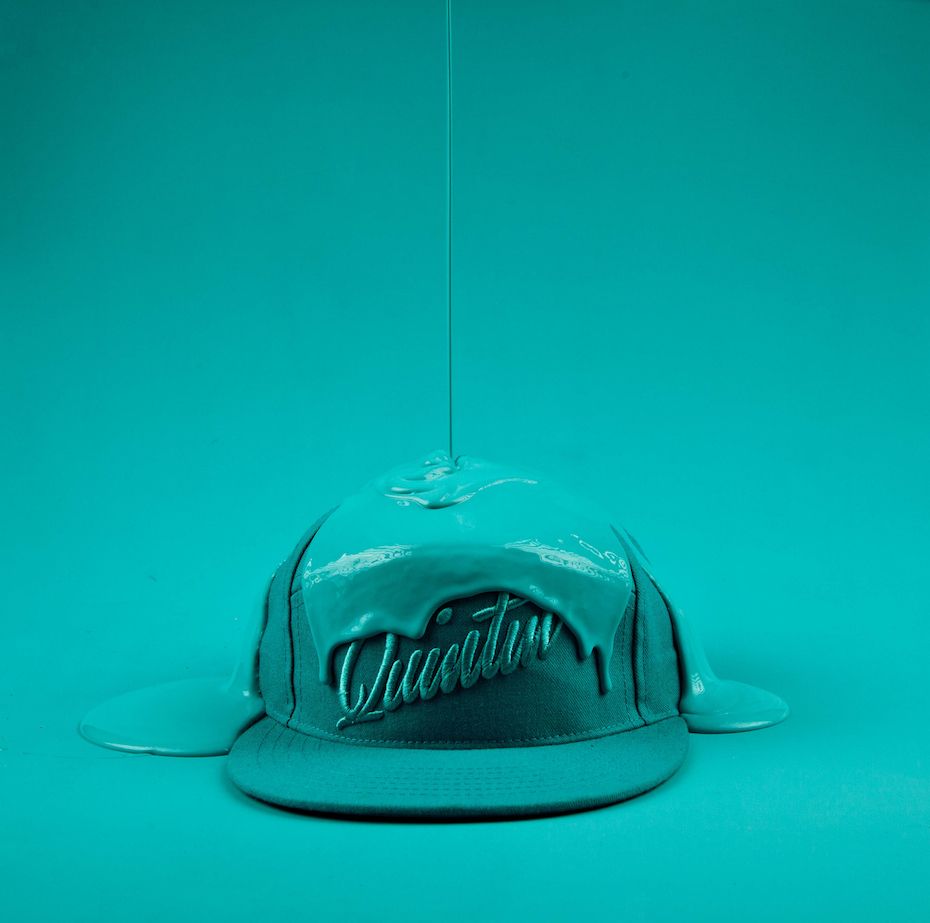 The lookbook captures the unique style and identity of each hat perfectly, whilst the original photography showcases the thought and consideration which has clearly gone into each piece. Overall the LA based label present a clever and desirable new collection for Spring Summer 2013, featuring all the essential ingredients in a Quintin Co. product. The new collection is available online at quintinco.com from May 1st.