I'm here to help you. I'm you're tour guide steering you to the corners of the cyber world that you're either too lazy, too ignorant, or just too god damn busy to venture towards.
Maybe it's not your fault. Maybe it's because the dreaded 'lametream' has made it super difficult for you to see past that enviable shine on 2 Chainz' jewels that's so hard to create on Claire's Accessories' stock. Maybe Drake's barrage of emotions has trapped you into a cycle of 'caring', now too guilty to turn back on him and buy into someone else when his album sales needs you.
Let's clear this smog, let's part this red sea comprised of Aubrey Graham's liquified emotions (and we know he has lots of those). By way of Chicago, Dublin and other completely unrelated and incredibly distant locations, I'll guide you to another, as of yet, untried hip-hop island to meet five spritely young rappers who want and deserve more of your love and attention than they're currently getting.
Taking tips from Titanic, we've got safety boats for mums and kids, and floaters for men. But those are for exceptional circumstance. This ship ain't sinking.
Noname Gypsy
Every rapper that appeared on Chance the Rapper's break out mixtape, Acid Rap, was the topic of one kind of discussion or another, whether established like Twista or up and coming like Vic Mensa. The response to Noname Gyspy was rather muted though. Maybe because her short but stellar appearance on 'Lost' wasn't a novelty (she doesn't have the signature speed of Twista or the laid back blare of Action Bronson). Her style is more understated, and doesn't need to be ushered in with pomp and circumstance. An elastic flow like her Chicago counterparts, it's also has this girly innocence about it, that may be lost on those that prefer darker, clandestine sounds.
Look out for: the similarity she has with Common, when rapping in the 3rd (especially on 'Cherrypie Blues'). She's a true storyteller. Her mixtape,Telefone is set to drop soon.
Kevin Gates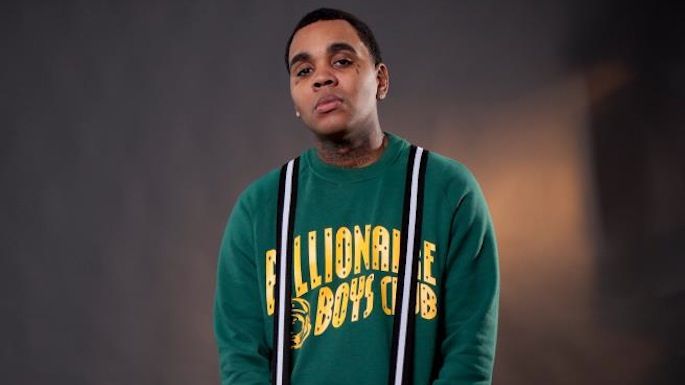 According to Wikipedia, Louisiana native Kevin Gates has been active since 2007, but being 'active' in hip-hop is like 'actively looking for a job' for those 'poor folk' stuck in that hard-to-shake poverty trap that we're all bred to believe is the enemy of the workin', tax payin' man. He was stuck in the highly sought-after, highly stifling YMCMB trap last year, wasting away in reserves, while Nicki and Drake made free throws and dunks. Still, he'll be the first to admit that his life as a career criminal also interrupted his musical progression, that is until 2013.
The street tales stay with him on break out and pertinently titled mixtape The Luca Brassi Story. It's filled with the kind of thug life anthems that had the people of West Virginia and Winchester alike, throwing up their gun fingers to Waka Flocka. But more interestingly he doesn't avoid the downsides of hustlin', when discussing loyalty, depression and personal relationships. He followed this release with the tad inferior, but still very decent Stranger Than Fiction a month ago too.
Look out for: Gates' guttural southern voice that makes him, by chance, so appropriate for the rap game - granted it's hard to miss but it doesn't leave you.
Denzel Curry
Miami bred 18-year-old rapper, Denzel Curry, (sometimes known as his alter ego Raven Miyagi, "the karate enthusiast") is a former associate of SpaceGhostPurrp's Raider Klan. And much like the offerings of this collective, his work is dark and employs a chilling use of 808s that are the musical equivalent of that episode of Are You Afraid of the Dark? you watched when you were 9 and made you wet the bed…
To date, he has released two mixtapes, King of the Mysterious South and Strictly 4 My R.A.I.D.E.R.S (which, in case your rap general knowledge is slipping, is a play on Tupac's debut release), showcasing his clever and often comical wordplay. He recently released his first official album, Nostalgic 64.
Look out for: His über political lyrics that you might ignore because he's 18, has a teenage angst ridden track called 'Parents', and has a penchant for extended metaphors, just like the urban Shakespeare he is.
Rejjie Snow
This list's a bit USA-centric; that's natural. But in order to diversify, the last place I thought I'd look to was Ireland. Not because there isn't talent in abundance…just because you know, Everlast.
Rejjie Snow is broadening hip-hop's tunnel vision. He released his debut EP Rejovich this year, showcasing his talent for word play over classic hip-hop instrumentals with a post-Odd Future-cum-Joey Bada$$ tinge. Well, some would probably say it's a tad bit more than a tinge, but there's undoubtedly something special and different about Snow. I'm not sure what is though, but there is a - dare I say it - x factor about him.
Look out for: That occasional Dublin drawl that chimes in when he abandons his American pretences. Also, if you follow him on twitter, get acquainted with his racist cat called Tony who's white, fluffy, cute and prejudiced: 3 outta 4 ain't bad, even if that 1 is you know...deplorable.
Jonwayne
'I'm a rapper and a producer who refuses to give up either', is what you'll see first when you click on Jonwayne's Facebook page. And why should he give one up? Here's a guy who first came to prominence in 2008 during the early stages of LA's Low End Theory micro- club-movement alongside the likes of Flying Lotus, Nosaj Thing and Gaslamp Killer. My mum's taught me two things in my 21 years of life: one is always wear perfume if you want to get a man (so far, no success), the second is 'you are the company you keep'. Jonwayne's is a living, breathing example of the latter motto.
Now signed to the ever-superior Stones Throw Records, his music has a low-riding lean with experimental, mellow vibes. He's an incredibly intelligent talent without alienating anyone.
Look out for: the fact that his lyrics are esteemed but not verbose. He's somewhere between Aesop Rock and Jeremiah Jae. His upcoming album, Rap Album One, is out on October 29.