Given that they're usually excluded from the internet's forty seven million end of year lists on account of their brevity, it's only fair that we rounded up the finest extended plays of the past twelve months and gave them their own platform.
Some of those that made the cut provide terrific introductions to the artists in question, whilst others afforded bands opportunities to experiment that they might not be granted with a full-length; the EP remains a vital and fascinating medium, and for any of these twenty releases to be overlooked would be nothing short of criminal. - Joe Goggins
20. Crushed Beaks - Tropes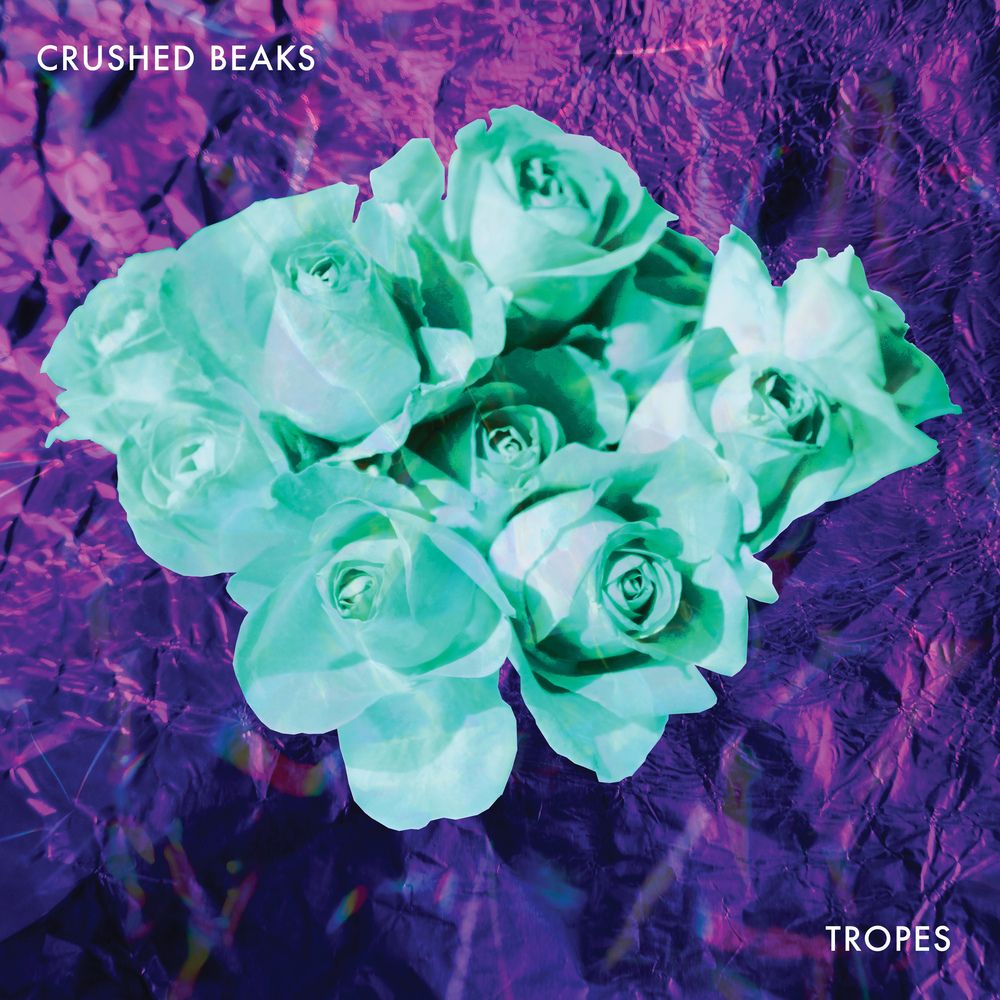 Their frantic, breakneck racket may have festered in SE London's gritty underbelly, but really it has more in keeping with across-the-pond experimentalists No Age - albeit if their primitive brattiness was rebooted with a turn-of-the-Millenium pop punk sensibility. Tantalising, untamed and laced with melody - your attention is as forced as their name suggests. - James West
Read the full review here.
19. CHVRCHES - Recover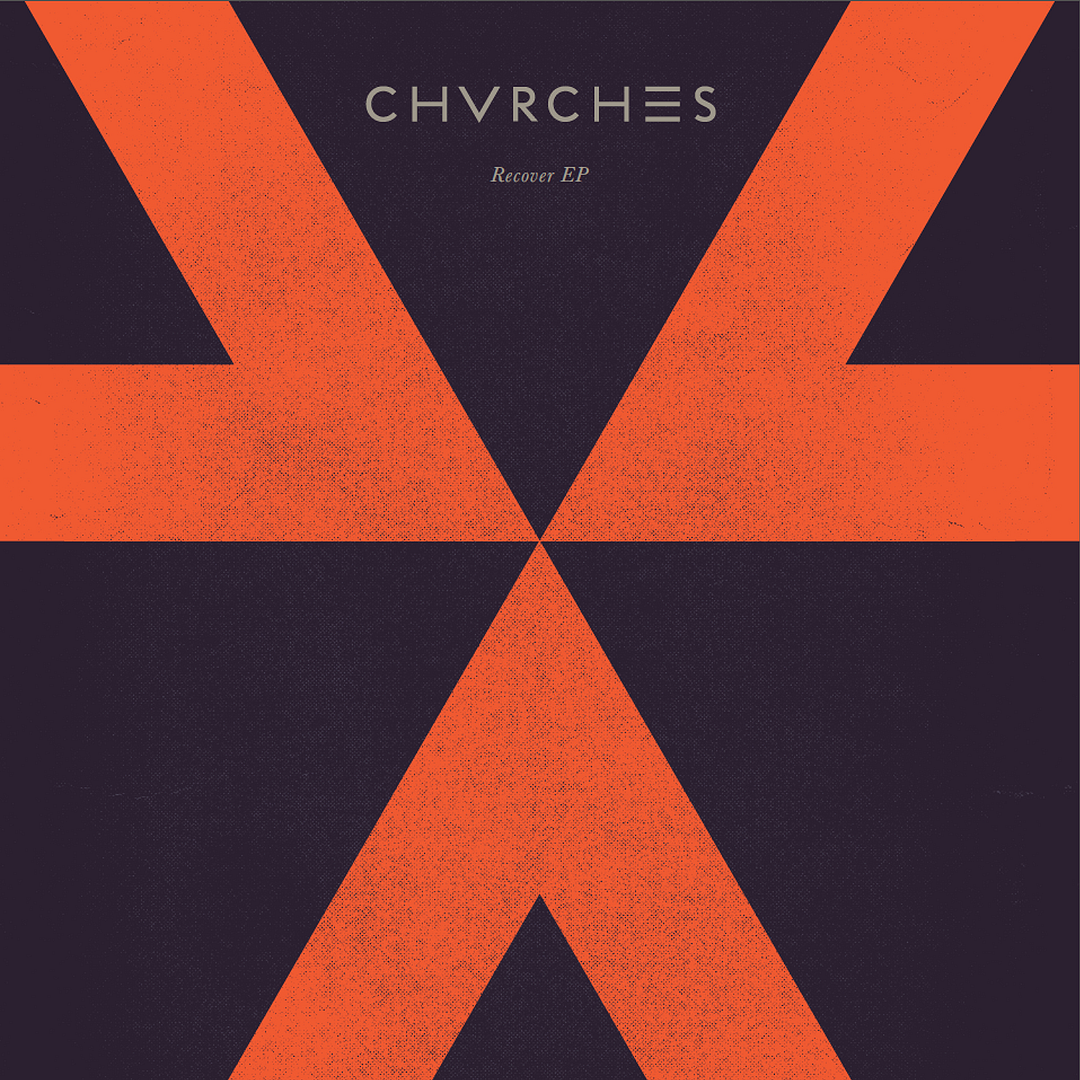 There's flecks of 80s new wave - it's smooth, burdened by feeling and full of synth wizardry. There are plastic drums and breathy vocals behind melodic piano, but the overarching tone is woven by Mayberry and her waltz with the keys. - Larry Day
Read the full review here.
18. Charlotte Church - THREE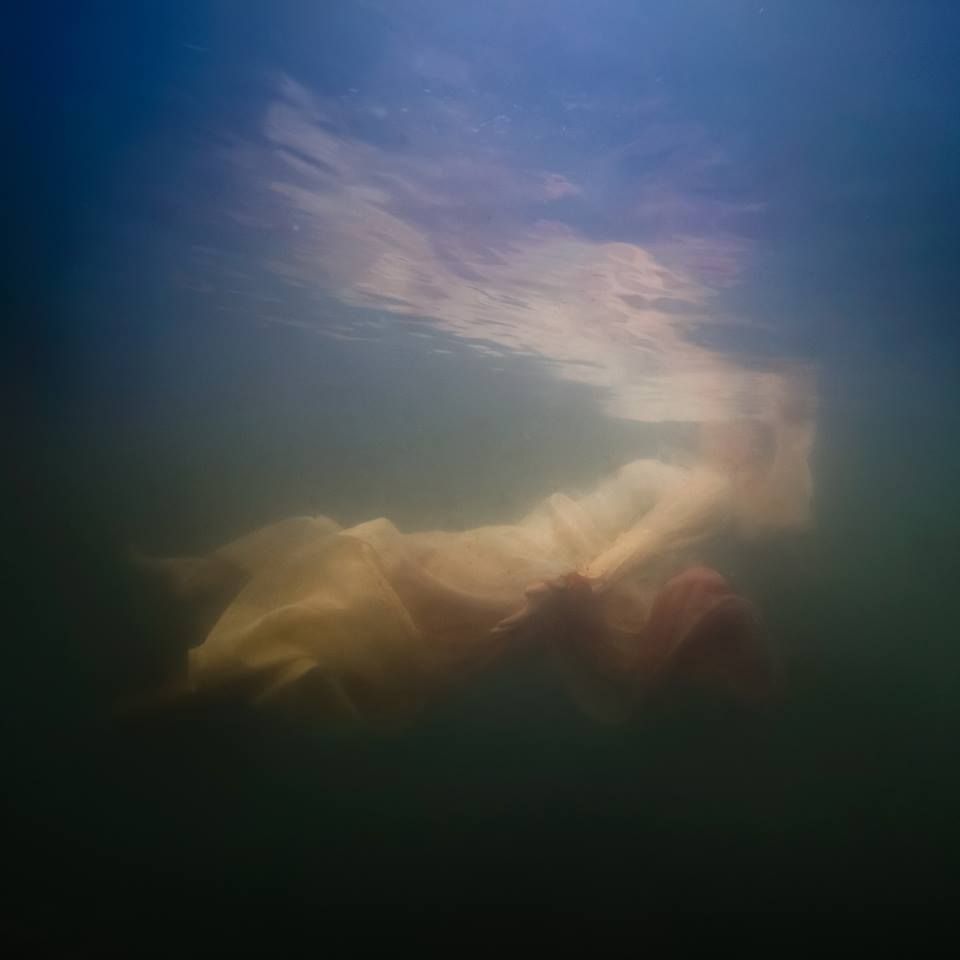 Though you can hear moments akin to other artists, or flecks of memorable genres, this is a niche that Church is hurtling towards all by herself, and one that demands attention. Whatever your previous opinion of her, cast it out and revel in this essential reincarnation. - Larry Day
Read the full review here.
17. Unknown Mortal Orchestra - Blue Record
Blue Record is by no means a necessity for a casual listener, but at sixteen minutes it's a breezy and fun listen. For Big UMO fans, this should be seen as a part of a complete collection and a deserved victory lap after a year of hard work from the band. - Rob Hakiman
Read the full review here.
16. MMOTHS - Diaries
Whilst it might not be as immediately satisfying as what's gone before, Diaries still feels like an important release for Colleran. Giving us a near identical EP to his first would have been easy, but instead he's shown us something different and given us a release that thrives on mood and ambience - an essential step in what will no doubt be a long and successful discography. - Andrew Lemon
Read the full review here.
15. Lil Silva - The Distance
A frustratingly elusive figure, at least on the release front - this is only his second EP in three years - Lil Silva is nonetheless an impressively open-minded producer. There's some fine vocal collaborations here; BBC Sound of 2014 nominee Sampha lends his talents to the bouncy 'Salient Sarah', whilst Rosie Lowe appears on the understated 'No Doubt'. Of greatest worth, though, is Silva's keen appreciation of complex, intricate beats; he crams a lot into this four-track effort, without ever throwing the kitchen sink. - Joe Goggins
14. Active Child - Rapor
As a whole, however, overly romantic or not, what Active Child have come out with here is a sodding wonderful follow up to what was an intrinsically beautiful debut, and although what we have here isn't all that new to the ears, it's still utterly enchanting. Second album please. - Buzz Stas
Read the full review here.
13. Big Cosmos - Illuminance
Big Cosmos wear their influences on their sleeve fairly obviously, but it's actually pretty refreshing to hear a new band of their ilk that refuses to actively shy away from guitars; the terrific 'El Palo Alto' marries some chiming fretwork with twinkling synths to create a track that ends up sounding stadium size; much more than the sum of its parts. The sprawling 'Pathfinder' takes its vocal cues from the Everything Everything school of falsetto, whilst the simmering 'Quick Millions' provides an elegant close. The year's finest free release? Quite possibly. - Joe Goggins
12. Ducktails - Wish Hotel
Just months after releasing his third full record under his Ducktails solo moniker, Real Estate's Matt Mondanile takes the opportunity to experiment a little on this five-track EP; opener 'Tie-Dye' takes its percussive cues straight from acid jazz, whilst the gorgeously hazy 'Honey Tiger Eyes' is an exercise in how to properly marry woozy synths with effects-laden vocals. If this is the last we hear of him until after the next Real Estate record, then it's a terrific sign-off. - Joe Goggins
11. Laurel Halo - Behind the Green Door
It's the remedy to the musical uncanny valley. Considering Behind the Green Door feels like her most social and human music yet, gratuitous, explicit sex doesn't seem too different. A night spent listening to 'Sexmission' could be equally as satisfying as getting laid. - Adam Ward
Read the full review here.
10. Pete Swanson - Punk Authority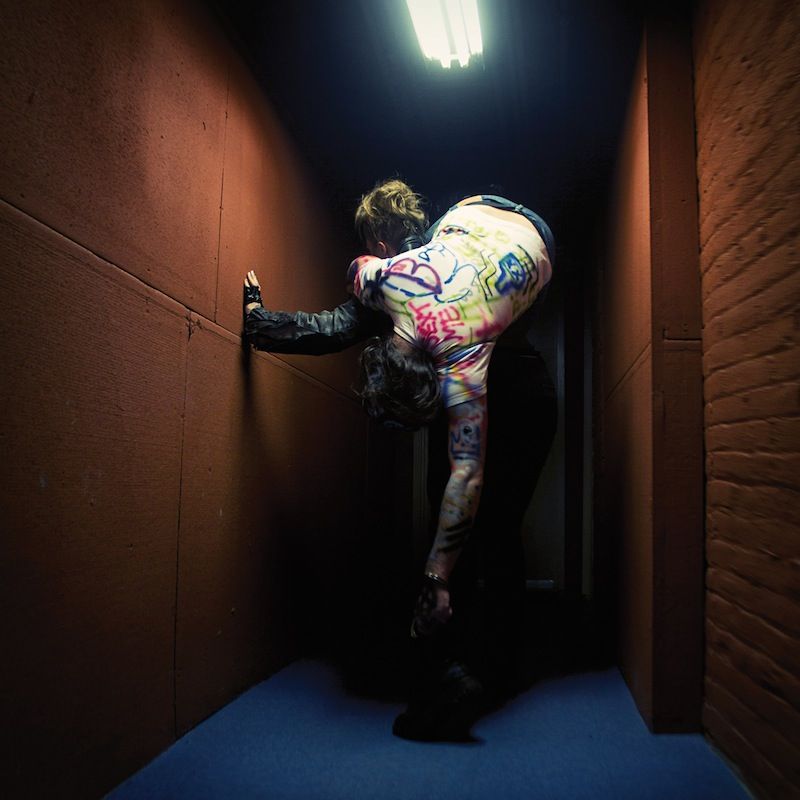 There is the danger though, that the abstract notions can become disengaged from the orbit of the imagination and escape. Without doubt, if this record is given the time to work it will do so relentlessly, reinventing interpretations each time without becoming jaded in concept. This sort of expressionist drone music works on us in a different way to pop music and therefore demands that we either immerse ourselves completely, or not at all. - Matthew Bevington
Read the full review here.
9. Rival Consoles - Odyssey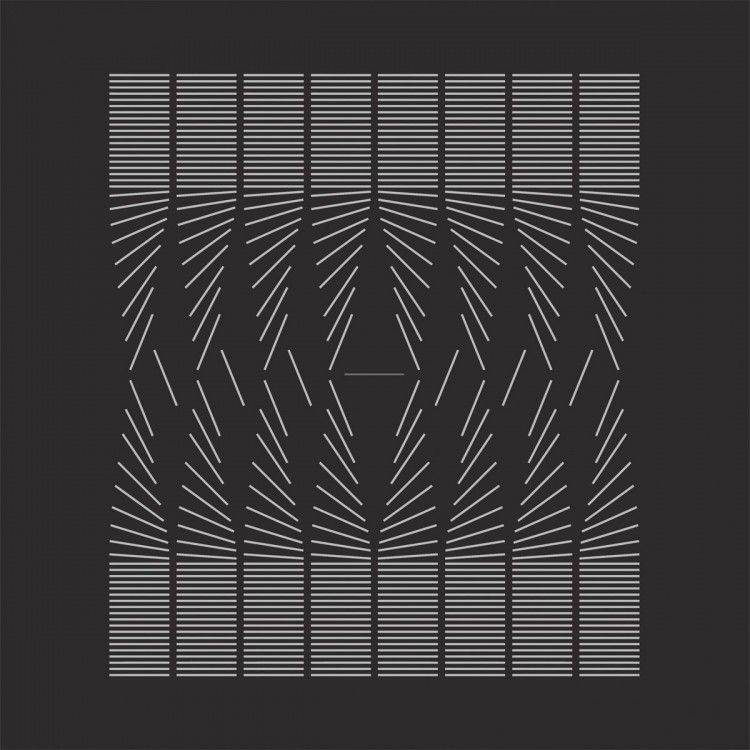 Odyssey is the perfect minimal, computerised counterpart to a Nils Frahm or an Olafur Arnalds; all of the heart, soul and history, just played out in a different way. - Will Richards
Read the full review here.
8. Wild Nothing - Empty Estate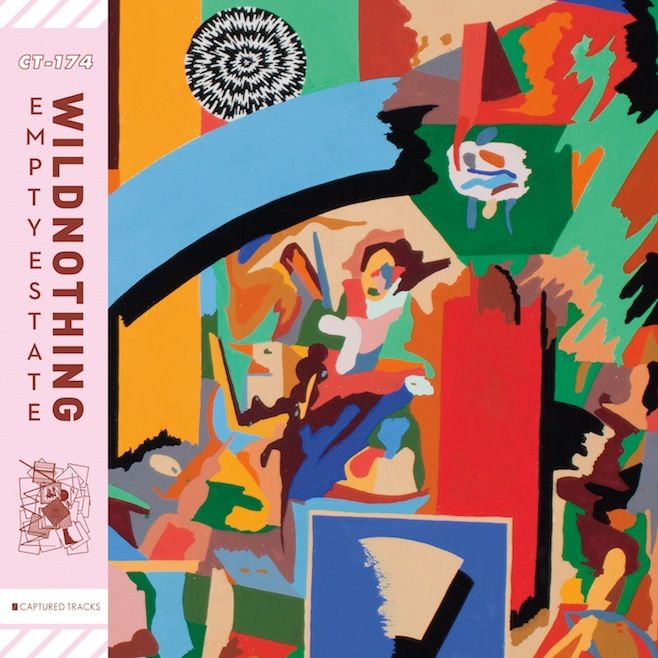 Last year's Nocturne was the sound of Jack Tatum making the obvious step up to the studio, after producing debut full-length Gemini within the confines of university bedroom in Virginia. It built upon his established, tried-and-true formula, rather than meddle with it, which makes the left turn he's taken on Empty Estate all the more surprising. 'A Dancing Shell' is characterised by funky synths - the breakdown, at the song's midpoint, is as close to an electronic saxophone solo as you're likely to hear, whilst the beautifully restrained instrumental 'Hachiko' provides a tantalising teaser of where Tatum might be headed on album number three. - Joe Goggins
7. Oliver Tank - Slow Motion Music
If you're imagining what an entirely electronic-focused Bon Iver might sound like, which we saw hints of on that self-titled album, then you're in for a treat because Oliver Tank provides that for you and is something you'll definitely find on repeat as you wrap up warm to avoid the oncoming winter chill. - Chris Taylor
Check out the 405 premiere of Slow Motion Music here.
6. Mogwai - Les Revenants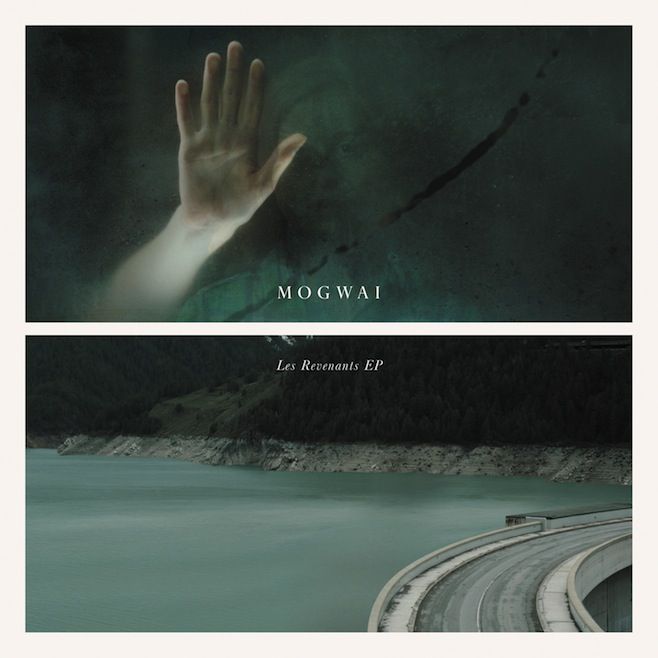 Like so many of the characters on the corresponding television show, Mogwai have returned as a different iteration of themselves; Les Revenants isn't quite what we've come to expect from them, but then that's the whole point. - Joe Goggins
5. CTM - Variations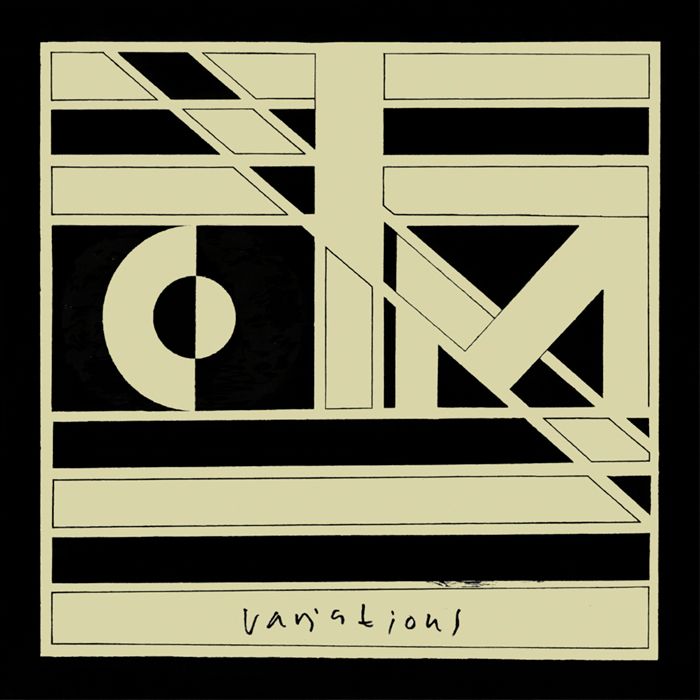 For fans of artists like Wild Nothing or Beach House, this EP is an absolute must. Hopefully it won't totally slip under the radar upon its UK release. Cæcilie Trier is an incredibly talented artist, and it is about time she touched the hearts of a wider audience. - Toby McCarron
Read the full review here.
4. Tirzah - I'm Not Dancing
Produced by old friend Micachu and weighing in shy of twelve minutes, this four-track EP from Tirzah is a sparse exercise in scruffy dance-pop, completely bucking the recent trend for minimalist pop records to be hugely polished. There's no eschewing the tendency to lean towards R&B - sultry standout 'Slow Jam' sounds like something Aaliyah forgot to record - but there's also no question that Tirzah has forged her own lane here, and that bodes very well indeed for any full-length follow-up. - Joe Goggins
3. FKA Twigs - EP 2
It may only be four tracks, but EP 2 feels like a lifetime of agony, romance and sex. The stretched sounds and crackling words move like treacle - they're sweet but slow. If we had a proper balls-out belter poised at making you dance, you'd have people clamouring to drape awards on it; however, the palette remains predominantly sedentary. It's not an issue by any means, and after the EP's done and dusted, you'll definitely feel like you've got your money's worth. It's a beautiful bout of heartbreak via Twigs' honeyed vox and slithering synths. It's a display of sublime balladry. - Larry Day
Read the full review here.
2. Rosie Lowe - Right Thing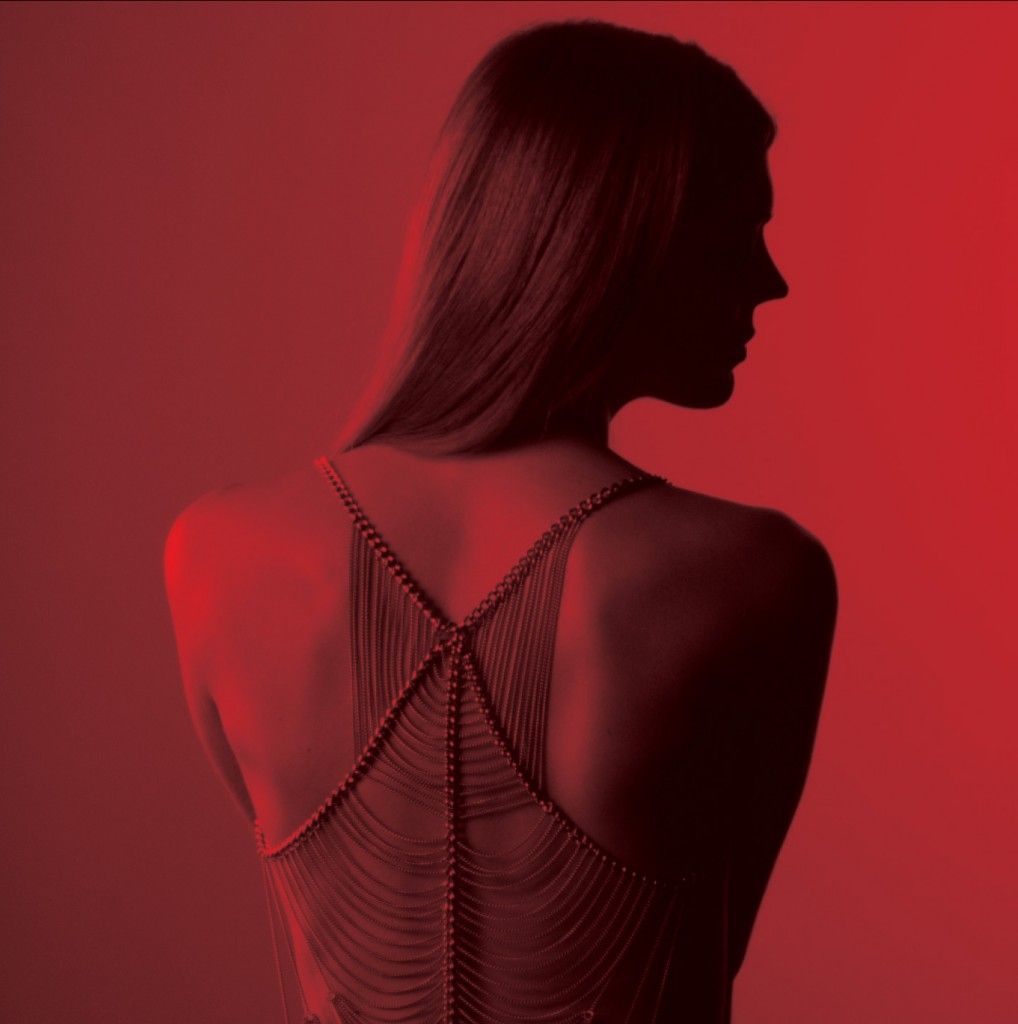 Rosie Lowe's future isn't in any doubt. 2014 is to be a big year for her. This debut is primed to showcase her talents; it's primarily a pedestal for her wares, with kwes. and Okumu, by collaborating, giving a mighty thumbs up - which is a valuable vote of confidence for a burgeoning artist. It's a wonderful portfolio she's assembled here, and is able to woo many a prospective fan with ease. A glistening first stride. - Larry Day
Read the full review here.
1. Empress Of - Systems
The whole EP seems to float along with fluidity like a brook running its route. It's a brilliant quality for a brief taster to have: it's easily digestible, there's nothing that's bitter on the palate. Systems is a stellar fifteen minutes, and a strong first stride. It's the kind of EP that leaves you salivating for more before the closing notes have even stopped ringing. - Larry Day
Read the full review here.