Over the last month or so, you may have become familiar with the name Kali Uchis. The 21-year-old, Colombia-born, Virginia-raised and now L.A based musical all-rounder (she sings, raps, writes, produces, directs and designs) almost seemed to appear out of nowhere with her '60s inspired 'Lottery', which gained real widespread online love.
Of course, hard working artists don't just pop out of thin air; Uchis has been grinding for some time. Her debut mixtape, 2013's Drunken Babble was self-crafted by Uchis in just 48 hours by playing around with GarageBand on her MacBook. 'Babble' showcased her original self described "talk rap" style while her latest project, the Por Vida EP, is a rather more planned and delicately crafted project compared to its predecessor, arriving with a host of collaborators including Tyler the Creator and man of the hour Kaytranada.
Despite these big name contributions, Uchis' unique writing abilities and stellar vocal talents are still the main attraction. Lead single 'Lottery', a doo-wop type ballad for 2015, is an accurate representation of what to expect on the EP: '60s soul-inspired dream-like beats in abundance alongside some more modern flavoured beats (see: 'Ridin' Round' and 'Speed') with crystal clear, clean cut vocals fused together by the strength of her songwriting.
Following the release of Por Vida we chat to Uchis, currently in LA working on a number of projects. She's cool and sounds super laid-back on Skype, moving around to find the perfect place for a clearer call. What's instantly noticeable about Uchis is her honesty and dedication to her craft. She's swift to inform me of exactly how much work went into everything she personally crafts, from video direction and styling, right through to creating her own merchandise for her upcoming live show ("I have creative control over everything, pretty much"). We talk in detail about her creative process, being (lazily) compared to Amy Winehouse and Lady Gaga, and what she would be doing if she wasn't making music...
Thanks for speaking with me today and congratulations on the release of Por Vida! How did it all come together and what are some of the influences behind it?
Thank you! A lot of it was autobiographical, so I felt like it should really have... Well, if you've seen the artwork, it's like a journal. I wanted it to be very personal, really dreamy and surreal. 'Por Vida' means 'the life' or 'for life' in Spanish so I wanted it to be a play on that. The concept was to take someone on a journey with me though all the situations I went through.
Por Vida has some incredible producers and contributors, not even just for a debut EP but for any kind of release; the likes of Kaytranada, Tyler The Creator & BadBadNotGood. How did you meet up with these people?
They knew of me and they just respected my work and what I'm trying to do. All of them have reached out me with on individual cases like "Oh, I fuck with you, I wanna work with you!" It's all just for the love of the music, that's why we put the project out for free; no one's getting paid off of anything, it's just musical people who like to make musical things and give back to the world what we thought was missing from the world.
Were you friends with them prior to working with them?
I became friends with them after we worked together, it's not like I knew them before. I didn't know anyone. I'm from Virginia so it's like, a middle of nowhere type of situation. I just utilised the internet as a platform to get myself out there and get people to know me. Once I did that, it took off from there.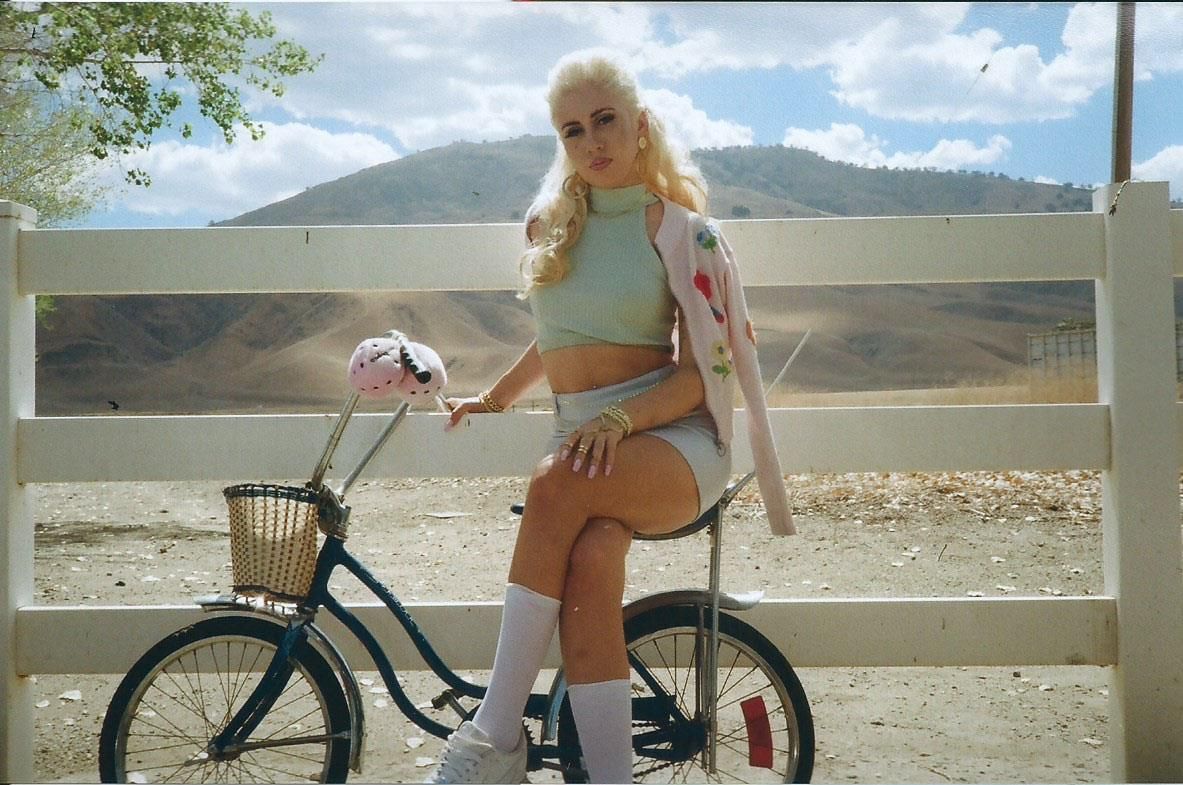 You're only 21 but your music as a very retro feel to it. What were you listening to when you were growing up?
I'm a huge musical nerd. I used to be in a jazz band. I used to be in an alternative band. I played saxophone, piano... I'm an art nerd. I used to do poetry, poetry contests, art contests, collages and all that shit so I was really into researching music and expanding my personal education on all of that. I used to make cover art and videos for people so when I was little. I really liked to look at vinyl covers which inspired me to listen to the music. The artwork on vinyl seemed like it had so much thought into it and more eloquent. It made me listen to that kind of music.
How was life growing up in Virginia?
Colombia is full of colour and culture and it's amazing. The butterflies are huge, the buildings are all detailed, the people are fun and it's just thrilling. There's so much life, so much emotion. It's everything. When you come to Virginia, it's like everything is square, grey and dry. That inspired me because it made me want to be in my own world and make the colour and life happen for myself.
Are you living in LA now?
Yeah, I love it. I've been moving around a lot but I like change. I try to embrace change. LA is a lot like Colombia, so I like it a lot more than Virginia!
What artists influence you? Who were instrumental in your career?
Definitely Brenton Wood, Astrud Gilberto, The Flamingos, The Silvers... I love Sade, I love a lot of '60s and '70s Latin Soul. I recently did a song where I sampled Ralfi Pagán, 'Heatwave'... I'm just a huge fan of '60s and '70s music that has soul and a lot of different types of music like a lot of funk. Brazilian Funk. Stuff like that!
You mentioned that vinyl artwork would influence what you listen to...
Yeah, I would get out onto artists by going to record stores or thrift stores and seeing the artwork. I used to spend a lot of time at my best friends and her dad had a whole box of records; he let me have them all of them. So it was a lot of cool shit: Cameo, Loose Ends, Stevie Wonder, Rick James, all the classic shit. Even as a little kid, I never really listened to the radio, I was very into finding music. I was that kind that everyone was like "What the fuck is on your iPod? Why are you listening to all this random stuff?" I just liked to be musically eclectic and know about as much as I could. I kind of became obsessed with that.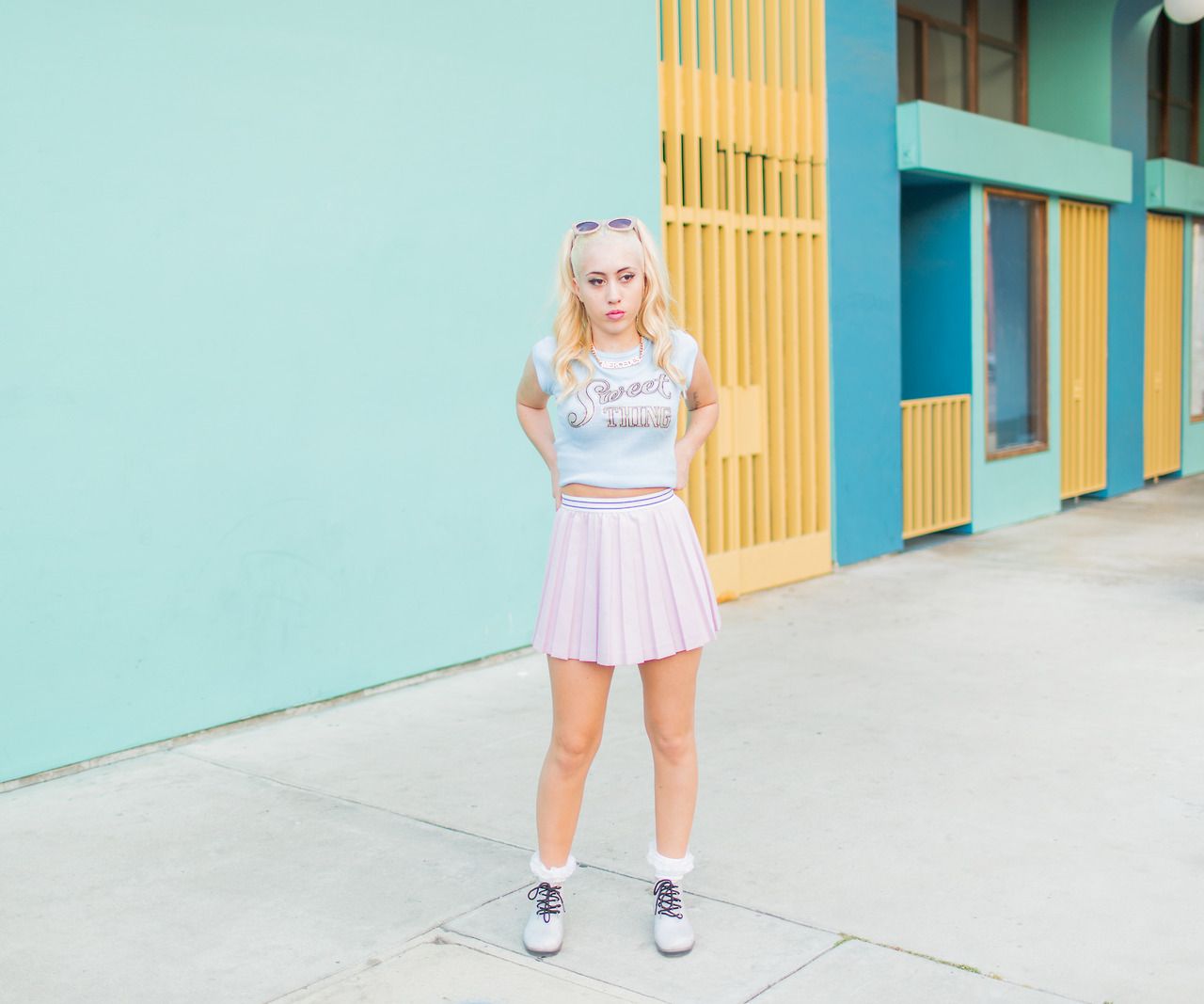 Let's talk a little about the 'Glimpse into Por Vida' video you released recently... Was that all directed by yourself?
I direct all my videos. I sat on the computer, edited it myself, all of it in (Adobe) Premiere. It was a huge pain in the ass but I love it. I take a lot of pride in my work and I really want everyone to know that all the shit that I do. It's frustrating when people think other people are doing shit for me or that someone put me together. Imagine doing all this shit and all the stress and time that it took. If you watch the video, I direct it, I write treatments for all the shots, I make sure everything looks right, I styled the whole thing, I do literally everything. So to put all that effort, time, stress and all that shit and have people say "Oh, someone else must have done this!" or for them to not really understand that it's all me... it's shitty!
As more and more people are getting to know you, how do you feel about being compared to other artists, knowing how much work you've had to put in?
As long as the comparisons are musical, I think that's fine. Comparisons are kind of the laziest way to analyse music I think, but I think as long as it's musical, as long as people aren't comparing me because of superficial things like just because my hair is blonde that means they're going to compare me to Lady Gaga or something because the music is very different.
You're currently stationed in Los Angeles. What have you been doing since the EP's release?
I just did a radio show for Odd Future and I'm working on my new album right now. I already have the concept and the artwork done. I already have the name done and I'm very ready to move with it. I'm working on some music videos for the EP but because the EP was a free release and because I don't really have money right now, there's only so much I can do for this project [Laughs]. I already put some much into this free project so I kinda got to move on already. I have my first LA show on March 2 at the Echoplex and I just finished designing my merchandise so I'm releasing my merchandise line also. I'm going to the desert to film her in my clothes and do a little video for the shirts and stuff. It's just fun! I try to stay busy.
Since you're already working on the album, have you put any thoughts into signing with a label yet or do you want to keep it indie for the time being?
Yeah, it's just about doing it at the right time and with the right people that understand. A lot of people want to turn me into whatever they want to turn me into; some kind of mainstream, corny, washed, over-saturated pop star or some hip-hop act or some shit, I don't know! I just feel like people didn't really get it. I mean, hopefully with the music out now, people will understand it more. It's not like I need that much help. I need a team. I'm getting together a team right now of people, like videographers etc. A team of people that can help me... You can't be successful doing everything by yourself but since I have my own vision and everything, it's important to keep that intact.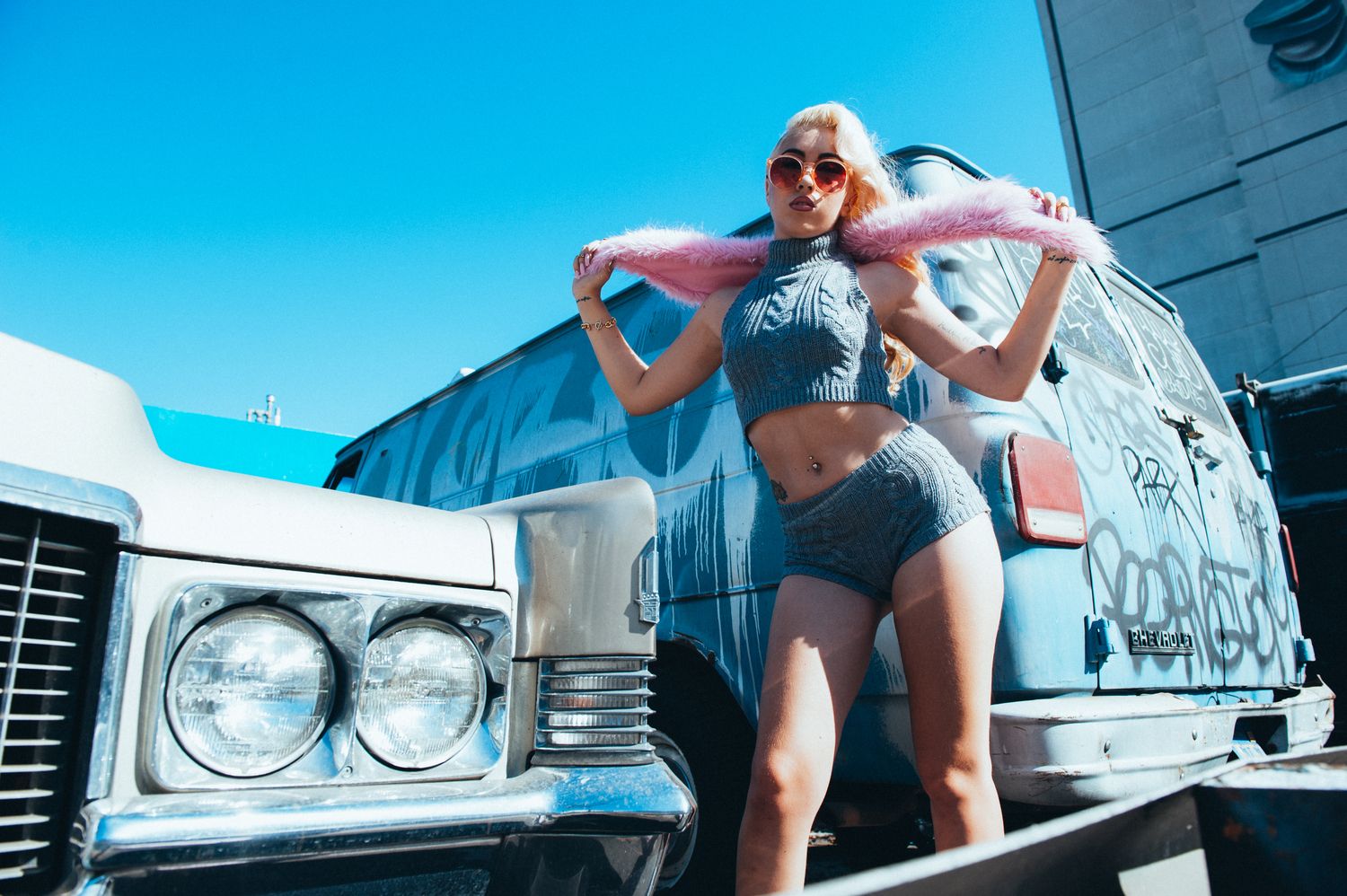 That's interesting - Had you gone to labels prior to the release of Por Vida and have them not understand what you're trying to achieve?
Of course! Everyone goes through that. Mainstream labels have been reaching out since I only had one song out. I was in New York taking meetings but that doesn't mean you're just going to take whatever comes your way. People very much see me and they're like "Oh cool, she dresses cool, she does her make-up and her hair cool and she looks like whatever," and then they try to turn it into "Oh, this looks like it should look like this!" But they don't really listen to the music and hear it and understand it. They feel like my image and my sound doesn't match up because I look white but I'm Colombian, I speak Spanish and I do all that. I'm not from here. I'm from somewhere where life was totally different. Their minds and my mind are nothing alike so they don't get it. [I've been living in the US] since I was seven but my family still lives in Colombia. I go back all the time.
Now that you've got your first US show booked, do you have any plans to come to the UK?
I don't have plans yet but I'm sure it will happen!
What item can't you live without?
My lip balm.
Do you have a favourite album of all time?
That's really hard! I really like the Roger Webb sound right now...
If you weren't doing music, what would you be doing?
Probably reading books to little kids, like a librarian. I'd probably be a hippie as well.
I would have thought you'd be a photographer or something maybe more... creative?
[Laughs] I mean, that kind of stuff, yeah, I don't know how... Photography is sick, art is sick but... I don't know. I would do that shit regardless as a hobby.
What would you like your musical legacy to be?
I want to be remembered as someone who changes the parameters of pop music and makes people want to make music that's more outside of the box. Someone that inspires people to be more creatively involved with themselves or emotionally involved with themselves. Take the time to get into and with themselves and spread love and the power of kindness instead of the desensitisation and the brainwashing that's happening right now.
Por Vida is available now on Kali Uchis' official website.