"I'm the front, you're the follow" - Sean McNulty, The Wire
Ex-20th Century Records president Russ Regan, the man responsible for launching the careers of the Beach Boys, Elton John and Barry White amongst others, once said "I think anyone with less than 10 years experience in this business starting his own label is looking to create a disaster."
If the man had been cryogenically frozen after uttering those words in 1983 and defrosted in 2011, he'd be looking at a very different and almost unrecognisable music industry.
Beyond the slowly crumbling fortifications of major labels are now thousands of independent labels innovating, collaborating and diversifying, reaching millions of music fans across the UK and beyond via imaginative release, distribution and promotion methods.
What often distinguishes the imaginative and the inspirational from the part-time hobbyists however, is love and dedication. Characteristics which, along with an eclectic roster of artists, an organic approach to music and a distinct lack of hyperbole, are driving the success of Manchester label Front & Follow.
Founder Justin Watson, who along with his wife Helen and a loose collective of friends, artists and designers, is the force behind the experimental music brand, comes across as friendly, enthusiastic and quietly confident.
Front & Follow was born, as he explains, out of the desire to be involved in music again following a period running Bad Hand Records with friend and guitarist, Richard Acton. Bad Hand released a 7-inch from John Peel favourites The Blitters and an EP by London band Rothko before being wound down in 2007.
"I was mulling over starting another label, and wondering how best to go about it" Justin says, "when I got an unexpected email followed by a CD. It was a collection of bizarre, utterly astounding sounds under the name Sone Institute."
That CD from Sone Institute - the moniker of master sampler and producer Roman Bezdyk - motivated Justin to start putting together a new label.
Four very different releases followed: Electronic duo Elite Barbarian's "It's Only When You Get To The End That It All Makes Sense" first, followed by cellist Andy Nice's ethereal "The Secrets of Me", Yonokiero's dark-folk album "Blue Apples" and Sone Institute's incredible Avalanches-meets Mr-Oizo-esque recording, "Curious Memories".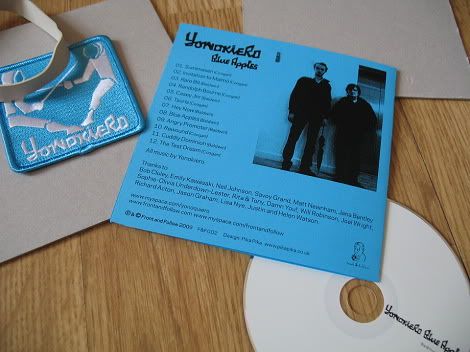 With matching sleeves and individual fabric patches designed by Paris-based graphic designer Damian O'Hara, the releases are neat and aesthetically pleasing. Collectable before you hear the music contained within, even.
"I suppose the inspiration was to create something that felt crafted and different." Damien says, "That's why we went with the idea of a patch and all the musical baggage that comes with it! At the start we had the idea of approaching all the releases from a similar angle. For LDWR (Front & Follow artists Long Division With Remainders) and the latest releases it has been more about collaboration, pulling together and doing lots of hard work to create the best releases we can."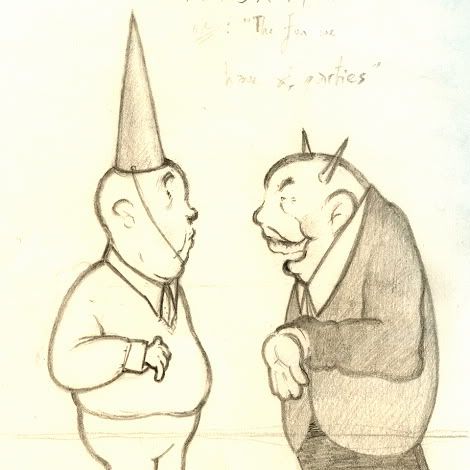 Justin agrees, "The patches fitted perfectly with what I wanted to get across – something crafted, personal and a little special. There is always a big focus on design, the 'package' in its broadest sense, and also specifically making the physical product special. CDs are boring – who wants another jewel case?!"
In the subsequent period, a Front & Follow community formed from the ashes of Bad Hand, with ex-Beatglider, Extreme Noise Terror and The Blitters bassist Staff Glover joining Richard Acton in the five-piece Doomed Bird Of Providence and Rothko (which counts Elite Barbarian's Ben Page amongst it's numbers) becoming an integral part of the newly established label's activities.
Working under the delightfully English mission statement 'offering a firm handshake to sonic reverie' Front & Follow output is slightly random by Justin's own admission.
"The first four releases were completely eclectic at first glance on purpose, perhaps to our detriment – an electronica journalist would love Elite Barbarian, and then think we were 'selling out' by following it up with an album mainly featuring two vocals and acoustic guitars. I wanted, and still want, to put forward new and exciting music from new artists, and work with them on that process."
Some of Justin's best Front & Follow experiences to date include working on The LDWR project, a huge undertaking over a couple of years to collect digital content together into a box set, and working with Doomed Bird of Providence.
"The LDWR project was a fantastic experience and I feel very lucky to have worked with such amazing artists, like Katie English (Isnaj Dui), Jim Adams (BLK w/ BEAR) and James Leyland Kirby (V/Vm, The Caretaker). A highlight of doing a label is always collaborating with such passionate and talented people like them."
"Doing the Doomed Bird album more recently was wonderful. It was great to see them get the recognition they deserved - hearing Mark from the band being interviewed by Tom Ravenscroft was a surreal experience, and Tom's general support for the record was incredible. Maybe its odd to say 'getting good press' was a highlight for me, but I think it was the culmination of a year's hard work by Mark and the band. Producing an album so utterly different from anything out there at the moment, completely against any trends, and then seeing it received so positively was great. Again I feel lucky – I look back and wonder how I got to work with a band like Doomed Bird. Amazing!"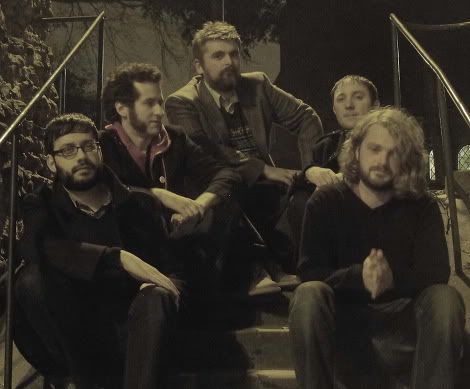 Another element of Front & Follow's humble-yet-cool proposition is the language and tone of their communications. Warm and inviting, their copy about news, artists, releases and biographical info helps to solidify the label's unassuming and appealing feel, true to Justin's vision for the label.
"Helen and I write most of the copy, and have always tried to present the label in a way we would like read – so, friendly and not taking ourselves too seriously. We are a small label, which does what it can and tries to enjoy itself along the way. We are privileged to be surrounded by so many talented people. We try and find a balance though, not taking the piss out of ourselves so it looks like we don't care – we care passionately about everything we do, and have huge respect for everyone we work with, and I hope that comes across too!"
To date, Front & Follow's Andy Nice has toured with Tindersticks, Elite Barbarian's Ben Page has performed with Caribou and Four Tet and the label itself has linked up with Exotic Pylon Records and Manchester's Little Red Rabbit label as well as working with London's Arctic Circle.
"Arctic Circle is a long-time collaborator (with Front & Follow) – they are often seen as a promoter, but are really much more with radio shows, podcasts and now a record label. It's the work of Ben Eshmade – a truly inspiring individual and supporter of F&F."
"Manchester is thriving I think, certainly in terms of the music I listen to and the people I work with – we have great labels like Red Deer Club, Humble Soul, Timbreland and creative and passionate promoters like Hey! Manchester as well as some amazing venues of course."
Feedback from fans and media alike has been positive most of the time for Justin and the Front & Follow stable, despite the somewhat specific music that Front & Follow artists produce. "It's been great to get more exposure for the label and artists from recent releases, especially the Doomed Bird album. People have really responded well – I was a little nervous as it's another change in direction which could have been misinterpreted, but a lot of people have really liked the album, and also seen it as part of what we are doing at F&F."
"I think sometimes we've caused some confusion – we've snuck into more mainstream press on occasion and it's gone either way. I remember a Clash review of Sone Institute which, well, they didn't get it I guess I would say… luckily others did. Roman is sometimes seen as a 'sample-based' artist which isn't really true at all, and sells it a little short I think. Joe Stannard kindly said the album was 'a minor classic of British electronica' in Wire, which was nice of him!"
Unrelated, another Wire provided the name for the label early on. "Helen and I got it from The Wire (acclaimed HBO TV drama series) actually - McNulty is following a dealer when he has his kids with him and he teaches them the 'Front and Follow' technique for keeping track of a suspect when following them. It seemed random enough to fit the bill, and something a little different."
Of course bespoke eye-catching physical product designs, specialised approaches to promotion and the building of affinity between music artists and fans is nothing new to music, as authors of fanzines and creators of original DIY culture movements will testify, but the digital revolution of recent years has enabled independent labels and artists to address the imbalance caused by decades of dominance of major labels by connecting with fans directly, something that Front & Follow appear to be doing well.
In the future, the label has plenty to be getting on with - an EP from Washington DC artists BLK W/ BEAR has just been released, a Doomed Bird of Providence single is planned for December and a new Sone Institute album is expected to hit in early 2012.
"The Doomed Bird of Providence are going places, they have something really special, and are only just beginning. These are exciting times. Beyond that, we'll see" says Justin, "I'd love to put more out, though at the same time working with this small group of friends (and new friends) is a complete pleasure, so more of the same is good for me! Overall it's the friendships and the collaborative creative process which has been the most fun and the highlight of doing the label. It is tough out there. I only do this because I love it, and wouldn't do it otherwise – it's a hard slog at times, especially financially, but always worth it."