Ones to watch. This is how we put it because it's more digestible for everybody. Seems simple enough doesn't it? Artists to keep your eye on - more accurately, your ear. Even more accurately (for most people): ears. That is the premise. Interesting and outstanding artists whom we wish the best for, who have our thousandfold blessings, whom we like and want to see do well.
These are not necessarily predictions. We have inklings, vague premonitions; we don't have visions, hallucinatory penetrations into the future, any sort of knack for divination of any kind. And quite frankly, who does? Psychics, maybe, and perhaps economists and the more astute acolytes of futurology. But not us. And those who pretend they do are either, a) going on very certain, already-very-well known choices for "artists to watch next year" - in which case, what's the point? - or, b) posits a list of artists that will be forced upon you so much that you'll be unable to resist.
Think of us instead as something less authoritarian. In particular, think of this list as a friendly treasure map, a letter from Hogwarts delivered by owl straight to your window in the middle of the night, a set of postcards from exotic locations that will, we hope, inspire you to take a few excursions abroad, enjoy yourselves and return with discoveries of your own.
In a world... No-- in a London where sounds are not quite as cross-cultural or internationalist as you might imagine them to be, boy-girl-boy trio Kero Kero Bonito are going against the grain, doing what they love, and spanning the globe as they do so. How? Singer/rapper/speaker Sarah is half-Japanese - she sings/raps/speaks in Japanese and in English. Previously school friends (now just regular friends, plus bandmates), Gus and Jamie found Sarah on Japanese language jobs/ecommerce/??? site MixB and the rest is history. Counting amongst their fans affiliates of underground Japanese netlabel Maltine, LA-via-Philippines producer Spazzkid and another London-based producer, bo en, they stand with one foot on Japan, one on the UK - one IRL and one URL. And that's why they have big, big potential.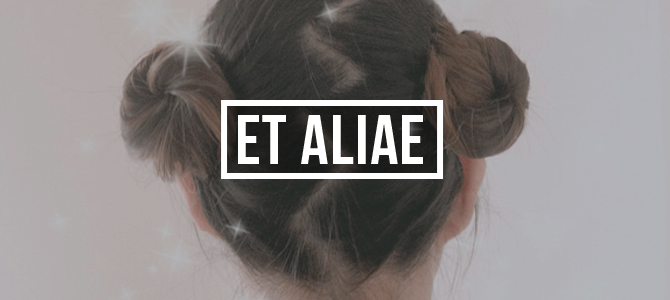 There's just 10 months' worth of music on et aliae's SoundCloud, so what's the big deal? The big deal is that this London-based musicmaker is making glorious music. That's the point. She's one to watch, not just because her music - a kind of melodic series of cloud-based dreamstructures ploughed through with sparse and considered beats in a kind of grey miasma of subtle sadness - not just because that side of things is amazing, but also because she is a friendly person. She's nice. She collaborates with people. She remixes people with whom she's friendly online - a particularly big track of hers, for instance, is a gorgeous remix of Filipino producer Ulzzang Pistol's 'PASTEL 女の子' for otaku-leaning netlabel Magic Yume Records. The turning point was signing to Cascine, a NYC/London label, via which she'll be releasing an EP next year. Our eyes will be peeled raw for that one.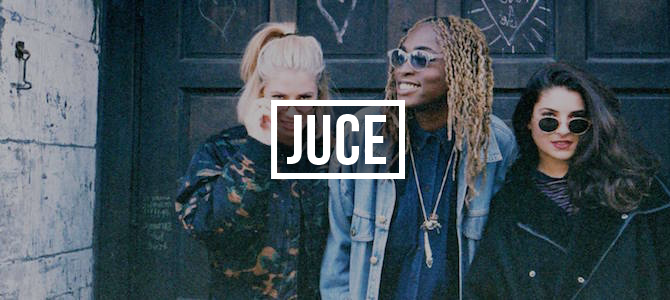 Three piece London based collective JUCE have spent much of 2014 delivering feel-good, funk-inspired tropical pop music. Think Ace of Base meets La Roux and you might be in the right realm. Already, Georgia, Chalin and Cherish have been heavily showcased across the blogosphere to widespread praise for their unique combination of top tunes, top videos and top dance routines (watch the video for '(H)ours' to see what we mean). Their talent earned them a record deal with Island Records in late 2014 and recently released their debut EP so it's a safe bet that you can expect a pretty good album to arrive very soon. You can buy tickets to see them in London via TicketWeb here.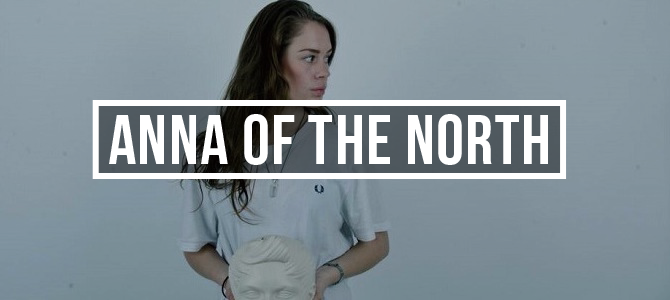 Scandinavia is never short of really great pop music; therefore Anna of the North is already off to a flying start. While her Soundcloud page is limited with original music, her debut offering 'Sway' gives something of an indication of her sound and has us really excited for what could potentially come from her. It may be short but its twinkling synths help make it something really sweet and exceedingly enjoyable Bright, breezy "suggestive dream pop" that she says is influenced by David Attenborough documentaries.
The emergence and runaway success of Lorde has reminded many of us that there's something of an unexplored hemisphere of music ready for that taking. Chelsea Jade (fka Watercolours) comes to us from Auckland, New Zealand with experimental pop music that's combines sweet and sour, see-saw songs. Her Beacons EP was released earlier this year and partly recorded at the New Zealand arm of Red Bull Studios who have heavily co-signed its release.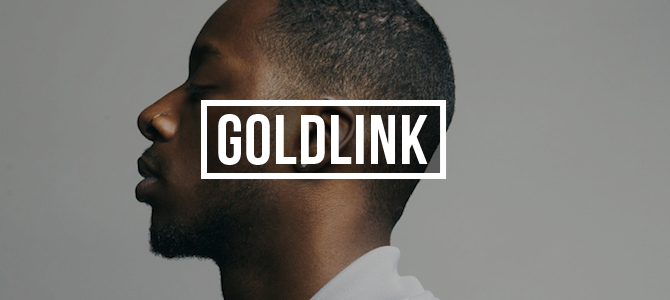 Describing his music as Rick James meets Justin Timberlake with Backstreet Boys and a little D12 amd Tupac, 21 year-old GoldLink is something of an enigma musically as no one knows who he is and what he looks like bar close friends and a few producers. However, his nine-track self released God Complex EP garnered enough buzz to have his name on the lips of man a tastemaker and when you listen to it, you'll understand. It's a bit of a barmy concoction of Hip-Hop's finest and transformed into something so original and truly unique from anything else in his field.
Basking in her own sub-genre of "mermaid music", Tei Shi took over the blogosphere earlier this year with 'Bassically', a thumper of an electro pop track that effortlessly showcased a small sample of her talents. Colombia born and now Brooklyn based, Tei Shi works closely with producer Luca Buccellati to create dreamy, enchanting bedroom R&B/pop that's right up my street. Delicately and intricately created, you can sense the care taken and time invested in all her efforts.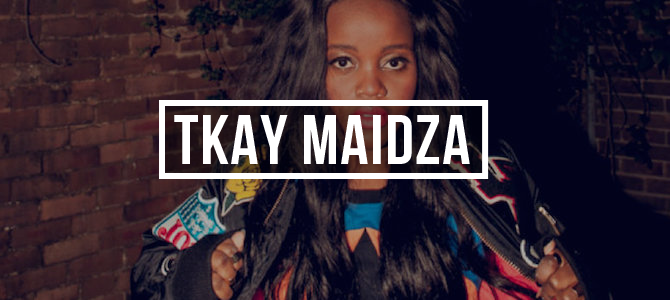 She's got all the makings to be the next big female MC. In fact, she could be everything we wanted Azealia Banks to be if we're going to make any kind of comparisons. It's also really difficult not to hear the M.I.A comparisons too. But for everything that makes Tkay Maidza similar to Yxng Rapunzel, she's very much still in a lane all her own. Born in Zimbabwe but based in Australia since 2001, she burst onto the scene earlier this year with 'U-Huh', an infectious light hearted number that quickly earned the attention of the likes of The Guardian and The Fader (oh, and us of course!). The trap pop elements were showcased more on her debut mixtape Switch Tape, which combines some of her original music with some of her favourite songs.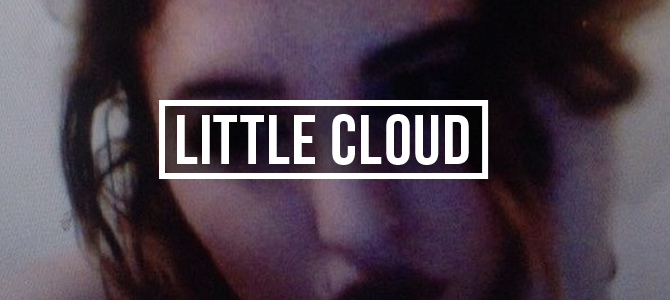 Ah, Sweden! If genres had origins, all pop music would begin here. But in the case of Little Cloud, forget everything you know about Swedish pop music. Little Cloud's 'Why' will have you bopping your head with its sludgy, murky production. Her deep, dark and bass-heavy creations have also garnered interest and something of a co-sign from Ryan Hemthworth's Secret Songs project, who released her track 'You' - which in comparison to some of her other material on Soundcloud is really upbeat.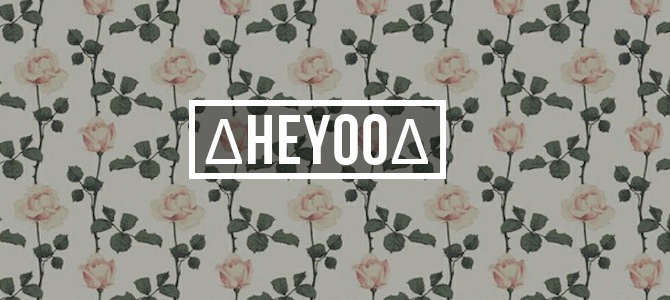 ∆heyoo∆ (which we're assuming is pronounced as HeyYoo) is another anonymous producer coming from Atlanta, Georgia. Very little is known about him or what he looks like, but what we do know is he's an excellent rapper and producer. So much so that earlier this year, his track 'Cheifin' became one of our tracks of the day. Here's hoping we get something a little more substantial like an EP in 2015.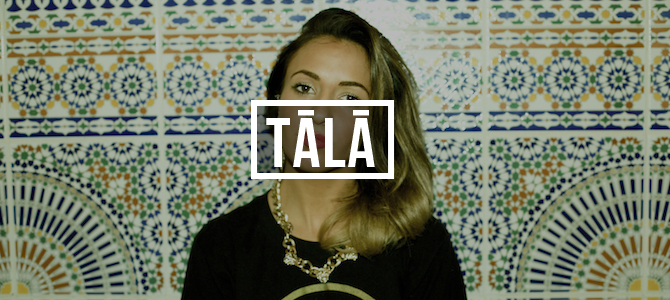 Earlier in 2014, she lent her vocals to producer/DJ T. Williams on his track 'On My Own' and her Duchess EP has already earned her comparisons to the likes of M.I.A, but it's her follow up, Alchemy, where TĀLĀ truly comes into her own as an artist, pushing the boundaries a little more and really showcasing her talents. Eastern-inspired experimental pop music is the key for this London based producer, singer-songwriter, taking inspiration from her father's native land of Iran right down to her name, which means Gold in Farsi (and also "palm trees" in Sanskrit and an Indian term for rhythm or metre). But there are also flourishes of UK garage and house music adding some surprise and irregularity to the story meaning you never truly know what to expect.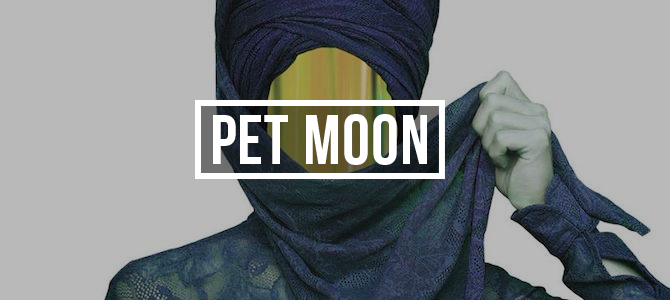 Last year we named Pet Moon's Trashnicolour as one of our 'EP's Of The Year' and now time has added enough perspective to say that it was the EP of 2013. They're in this list simply because we heard a rumour they were recording new material - which is ridiculously exciting - as the 5 songs on Trashnicolour are life-changingly good. We're hopeful that 2015 will bring more material and more live shows, and we're confident that you'll fall in love with them.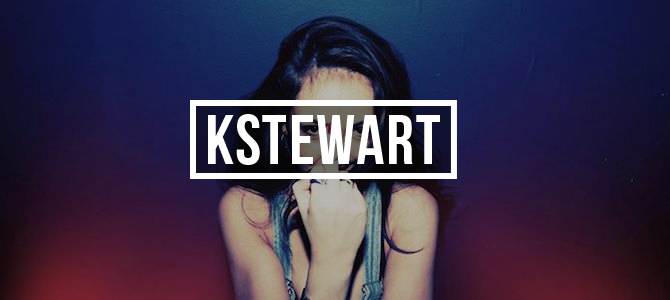 West London native Kate Stewart comes from a family of talented musician and if we're going to be completely frank, KStewart has all the makings to be the biggest popstar in the world. Her music perfectly pays homage to pop music of the early 2000's - think Christina Aguilera - yet at the same time, manages to stay incredibly fresh and forward-thinking. Touring with production outfit Bondax has allowed her to perfect her vocals. She's also been in the studio with the likes of Karma Kid, TCTS and MNEK. so expect plenty of pop bangers in the coming year.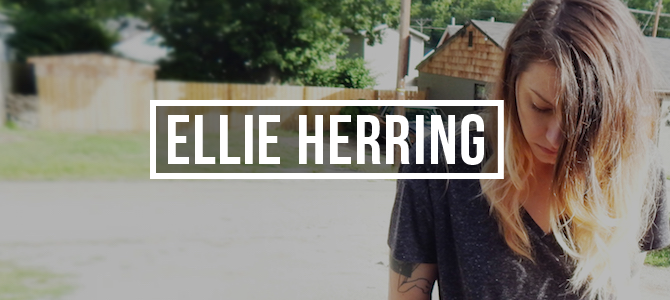 It seems that any artist who finds themselves part of Ryan Hemsworth's sort-of-a-label Secret Songs is destined for greatness. Not only is it a nod of approval from Mr. Hemsworth, it is exponential exposure to the thousands and thousands and thousands who are enamoured by the music of the internet. Anyway, that's beside the point. Well, it's part of the point. Enter stage left: Ellie Herring. She is a producer from the USA who makes squiffy, chill-inducing music with danceable beats lodged within like jewel encrusted perpetual motion machines. Her precision production, clear, surgically cut and dynamic, gets her a ton of plays on SoundClound, and earns her fans in the sub-world of the internet, gaining favour with Canadian fashion boutique SSENSE and underground blog, STYLSS, to name a couple. Here's hoping she'll add a couple hundred more entities to her list of cheerleaders.
The 405's 'Ones To Watch' for 2015 Playlist