All photos by Dianna Potter.
I remember a dank November night, standing huddled in a dark Bristol venue. John Vanderslice was stood on stage serenading the four-track that he grew up with: his 424. It was true love; I couldn't believe it. That's why it's no real surprise to me that he's a man whose passion and commitment could transform an old San Francisco warehouse into a world-renown analogue haven in just sixteen years.
For seven years he supported the studio through being a waiter, now John Vanderslice spends every day of his life in Tiny Telephone. It is synonymous with the blood that runs through his veins.
With the studio being booked for the next "462 two days in a row, including holidays" and Vanderslice having to grudgingly turn away bands like Of Montreal and Islands in the past few weeks, he's opening up a third Tiny Telephone studio and "expanding the empire".
Artists like Death for Cutie, Explosions in the Sky, Deerhoof, From Monument to Masses, Spoon, Avi Buffalo, Mountain Goats, Dodos, Mike Watt and Two Gallants have recorded there and that's just skimming the surface.
Between a morning and afternoon shift at the studio, John gave me a call. From all the way across the Atlantic, I had the pleasure of catching up with him to commemorate the fifteenth year of his beloved Tiny Telephone.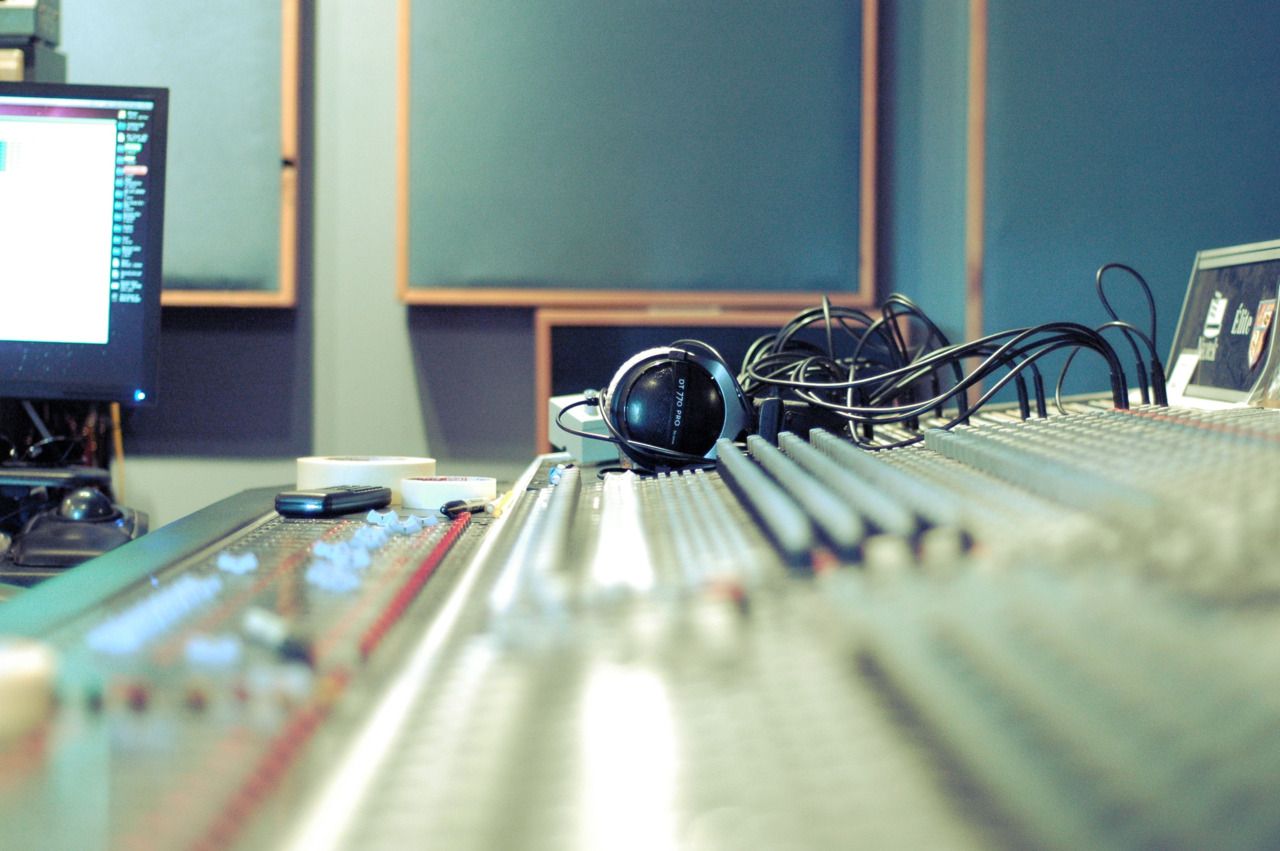 What were your priorities and ambitions when you opened Tiny Telephone?
Well it's interesting because when I opened it was incredibly modest; about the equivalent of 70 pounds a day to rent the studio. It was almost kind of like an open warehouse and really close to a rehearsal room. This was 16 years ago and I just didn't have the money or capital to open a proper studio so in many ways I had very humble and somewhat diminished expectations, actually (laughs), it's not a viable business, it is crazy. If you tell a musician you're going to open a studio they think you're insane, it's just not doable. So when I got through the first year and I realised there were actually starting to be clients that were coming back there was a little bit of like word of mouth stuff that was happening with the studio, it felt very different. And I'd say year 2, 3, 4 was where it became more viable. I'd never engineered in the studio, I always just owned it and had to put my own money into it, I was a waiter for maybe the first seven years of the studio, which just funded it.
Were there any profits?
It was very meagre, but it allowed us to make small upgrades every couple of months and because I wasn't 'double-dipping' by living off the studio it allowed me to have a different relationship with the space and I think that it really helped the beginning of the studio. I wasn't as frustrated as the average studio owner because I didn't expect much from it. I was willing to fund it and I always wanted a recording studio so I could make the kind of ambitious sounding albums that I always wanted to.
So it was a personal decision?
Absolutely. Then later on in year 10, year 11 I had bank loans and stuff and it becomes like a business, and that's great too. That was very rewarding to watch something organically grow into a viable business and running a business in the arts is insane (laughs), the profit margin is just razor thin so I really like the challenge (pauses), I live off the studio and it's allowed me to make whatever type of album I want to, it allows me not to tour if I don't want to and I'm at the studio every day, I just came back from the studio. I am there seven days a week but it's like an amazing communal resource for me (laughs) it's like a treehouse, y'know?
So do you think that your initial ambitions or priorities with regards to Tiny Telephone have changed?
I think I've gotten more ambitious. I opened the second studio and I'm about to open the third studio; so you become more aggressive, in a way. Corporations are very evil entities but I kind of understand why people behave so poorly because I've seen my own motives and behaviour go downhill. I love when my competitors go out of business, I really do, I relish it! (laughs) I consider that I'm doing the world a favour by driving bad businesses under. I don't know whether I felt like that in the first couple of years in the studio, I was just thrilled to be in a creative space and now I think about interest rates, acquiring gear and I think about expanding the empire. It sometimes is borderline evil, my job (laughs). At least I'm in the arts and I'm not like drilling for natural gas or minerals from Africa or something.
So is there an atmosphere of community about the place?
Oh absolutely! There's a couple of things we did: we basically closed the studio to only full time engineers, so there's four full-time engineers and three part-time engineers, but those are people that are there in general every day and they're also very close friends. These are people who are also often in bands together or creative partnership outside of the studio and it's made it a huge difference. My ex-girlfriend is the accountant, our tech is a long-time friend of mine; it's an aristocracy but everyone has very close personal ties.
So in terms of San Francisco as a whole, do you think the studio is a focal area for the musical arts?
Well, San Francisco is very problematical now because there's a second tech boom going on and it is seeing an enormous influx of money. You have google, facebook, twitter and they're definitely raising rents, pushing out businesses from warehouse space, so we're definitely a bit paranoid right now because we can't compete with those companies we're at the bottom of the ladder. San Francisco has always been a great city to set up shop because it's a creative city, that's why most people come here. There's no shortage of bands and there's a lot of recording stuff here like mic manufacturers, tape machine manufacturers, audio people in the Bay Area, it's been the same since the fifties; the brain trust is here. But man, that's a double-edged sword because (pauses) now San Francisco is more expensive than Manhattan. So it's insane and really expensive here.
So what would you say the strangest session you've been part of at Tiny Telephone is?
Oh man, there's been some really… I'd say that it's often to do with drugs. We've had bands that have been unbelievably fucked up on drugs and it's weird because they're making their record for two years and usually they're really struggling bands, so you'd think they didn't really have a margin for error but they almost shoot themselves in the foot. That's the strangest thing I see; bands that are totally out of their heads even by the time that the afternoon rolls around. I'd say I've seen some of the most abstract music ever. People doing stuff that makes Yoko Ono sound unbelievably pedestrian and it's booked everyday in both rooms. So there's always often so much traffic that you can't even keep track of what's happening, so that's weird.
How much of an impact do you look to have creatively on artists who come into the studio to work?
Well, we're very unusual in a sense; we actually demand that bands don't record on pro tools or a computer, you have to mix and record on tape with no editing and we don't allow outside engineers in, so all that stuff is very unusual. We do have a very pronounced editorial voice with bands when they make records.
I've never heard of a studio that does that! But as a restraint, I think it's a good idiosyncrasy to have.
I think so because they have to be coming to us for some kind of high editorial input or they should just do stuff on their own and save their money – I'm a huge fan of home recording, so I don't think people always need us sometimes.
Yeah, demoitis is such a widespread disease amongst bands.
Oh my god: we tell bands to not demo their material all the time.
Has Tiny Telephone ever had to forcefully change with the industry?
Well, that's a very good question. I'd say there are moments where I thought that we would have to do things like put an Ad in, we've never ran an advertisement ever. I thought we'd have to become more digitally friendly and then I thought better of it. We've resisted it a whole lot of times because I'm probably just very stubborn, I'm guessing. I would say, yes, that we should've had to change and I just refused to change.
It must be incredible for you to have the liberty to go into your own space as an artist and not have to worry about cash.
Well actually, I wish it worked like that, I really do. But consider this: the A-Room was just sold out for 462 days in a row. That includes Christmas, thanksgiving, New Year's Day, New Year's Eve; so when I book one day in the studio, it costs me through opportunity costs the exact same amount of money, so it doesn't really help me to own the studio and also, I'm hiring an engineer at their rate and I don't' discount myself.
So many superb records have been recorded at your studio; it must be amazing to feel like the instigator of that?
There are days when I'm down there when I look at the engineers working; these guys are full-time and surviving in San Francisco, and I'm so proud of that place. Of course there are other days when equipment is breaking and I've got loan payments that I'm not going to make where it feels like I'm drowning. So it really vacillates between two extremes; I wouldn't trade it for the world but shit, sometimes it's a little too much.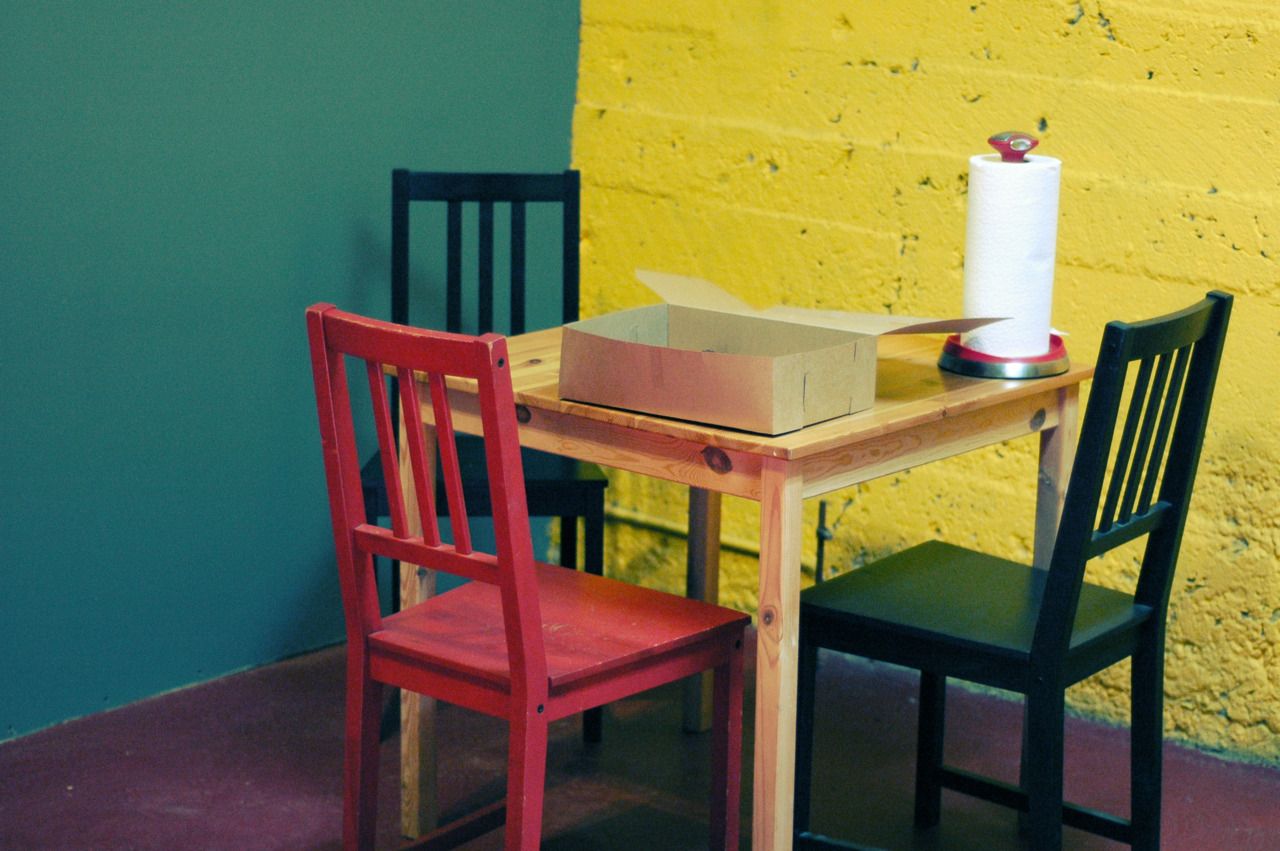 I bet. It's a lot of responsibility for a musician.
That's exactly it too! I mean sometimes you're just like, 'hey man, I'm just a musician, I'm not built for this'.
Do you think that we've lived through the golden age of music production?
I think that we're doing quite well right now. I don't know whether there have ever been better records made than what Radiohead have done in the past fifteen years. I don't know if there's more interesting production than Kid A or Hail to the Thief. That to me stands up to a lot of the famous English recordings of the seventies. (pauses) What got me into the game was what got a lot of people into the game: The Who's Quadrophenia, Middle Pink Floyd stuff and a lot of the stuff that came out of Olympic and Eel Pie and Abbey Road; these classic English studios. And now that Golden Era is done but I do feel that there's such interesting stuff happening now. There are a lot of really stylised recordings done at home there's someone like Chad Vangaalen who's making extensively really shitty digital records at home but they're fantastically interesting records. So, I think that you get that golden feeling now, but it's just different, it's not as hi-fi but more stylised which is exciting.
What are your favourite projects that have been made at the studio?
Oh my god, there must have been 500 records come out of there! Yesterday there was this guy called Matt Brown doing improvisations with a piano player and an accordion player, he's a pretty out there classical composer but that stuff is fantastic. There was just a band here called Avi Buffalo making a record on Sub Pop which is a very good record, and the Dodos were just here making an extremely good album. It's a torrent of production, so it's almost just what's happening in front of me. There's of course stuff that doesn't quite come-off, but in general bands come in with everything they've got and usually records come off very well. So I'd say in general; I'm pretty happy when I'm walking through the studio everyday. I have a really weird perspective like a doctor looking patients in a hospital or something, I dunno, it's just different. There was also a record done here mid-last year by a girl named Samantha Crane which is just incredible; one of the better records to come out of the studio in a long time and it's just about to be released.
Has it changed your artistic perspective on your own work?
It's made me feel freer in my own writing because I just think there are so many people making interesting records so you better be weird and you better be somewhat dismissive in your own writing. I'm constantly reminded how much talent I'm competing with all the time because of this studio. I just see really good people every day, sometimes it can be a little much, I've got to admit.
Creatively?
You just see an endless torrent of great records, all the time, so you're just like 'ok, I get it'.
What's happening with Magik*Magik orchestra?
They're very integrated into the studio, definitely a very lucky thing to have crossed paths with Minna (Choi). She's there all the time, probably 4 sessions a month; she's a huge part of the studio.
Is it an ambition of yours to have continuity between the albums recorded here?
Actually, I really am looking for the opposite. I hope that it's the band's that are dictating the stylistic overlay and we're just really flexible in translating what bands want - I want it to be true to their vision.
You can visit the studio by headng to tinytelephone.com