Festival season is practically within spitting distance, so if you haven't decided which one you're going to pitch your tent at yet you better hurry up. But we know it isn't always that simple here at The 405, and we also know some of the questions you're considering before your hand over your hard earned money.
Questions like: Who has the best line-up? Do I want to get muddy or sunburned? Sing-along to old favourites or new? And just exactly how many festivals are Outkast booked to play again? We've answered all of these for you below in the first part of our comprehensive guide to the festivals of 2014. So get deciding.
Coachella
Coachella Valley Music and Arts Festival provides the South Western United States an arena to unleash their hedonistic innards amidst sand, world-class aural pleasures and 200,000 other likeminded punters. It's not just the music that draws the frenzied masses though, with installations, traditional visual arts and sculptures all being highlighted by the weekender as well. Who'dve thunk you could find so much culture out in the desert?
Outkast, Muse and Arcade Fire top the bill at the 2014 festival, the latter two of which have headlined the festival before – Muse in 2010 and Arcade Fire in 2011. The three acts are pretty disparate, offering something for everyone, from lovers of classic Southern hip-hop, to groundbreaking stadium indie-rock to whatever Muse have going for them. Nevertheless, the three outfits sure know how to put on a show, and it's a nice to not see a heritage act headlining, as is often the case this side of the pond – Outkast aren't heritage, right?
As always, there's scores of wondrous acts to take advantage of besides the headliners, including (but certainly not limited to): The Knife, Chromeo, The Afghan Whigs, Neko Case, Jagwar Ma, Woodkid, Shlohmo, GOAT, Flatbush Zombies, QOTSA, Lorde, Pharrell, Sleigh Bells, MGMT, CHVRCHES, Warpaint, Solange, Temples, Mogwai, Beck, Lana Del Rey, STRFKR, The Naked and Famous, Daughter, Blood Orange, Bo Ningen, Jhené Aiko and Factory Floor. That's not including all the big names included in our Spotify playlist, which you can listen to below. - Larry Day
This year's event takes place over two weekend, April 11th-13th and then a week later, between the 18th-20th, at the Empire Polo Club, Indio, CA (it's basically in the desert, so take sunscreen). Tickets are sold out for both weekends, but you can see how much they used to cost right here.

Live at Leeds
Leeds is a pretty great city, there's no denying that, with its huge range of independent goodies, great bars and gig venues, and a very strong music scene, it's a music lover's paradise. So, instead of plonking a festival out somewhere in a field, why not throw it right into the centre of everything? Live at Leeds have been doing that since 2007, filling pretty much every live venue Leeds has to offer and then some with a ridiculously varied line-up every May Bank Holiday weekend.
The main Saturday all-day festival, taking place on 3rd May, often feels like a musical tour of Leeds, letting you visit venues such as the nationally renowned Brudenell Social Club or Holy Trinity Church, an actual church that's sometimes used as a live venue that makes me feel really weird entering after I've had my fourth Brudenell Bomb of the day and it's only 3pm. This year sees artists such as Fuck Buttons, The Hold Steady, Wolf Alice, Say Lou Lou, Tennis, Lizzo, and Chloe Howl sharing a line up with local legends Forward, Russia, and lesser known but equally brilliant acts such as Arthur Beatrice, Mausi, Menace Beach, and Pawws. Friday sees the usual Unconference, a music industry conference filled with advice and insights into the music business, as well as a gig from Blood Red Shoes, while your Sunday hangover is soothed by the likes of Kodaline, Dum Dum Girls, and Crocodiles.
Though you might have to do a heck of a lot of running between venues (you can always tell a Live at Leeds goer from their hurried expression and constant watch checking as they try to peg it from Cockpit to Brudenell in time for the next band), it's a great start to the festival season, without any need for mud splattered clothes or schlepping wellies around and, at £25 for a Saturday wristband, it's a bargain too! - Chris Taylor
The festival takes place 2-5th May. For more information, head here.
Listen to our Rdio playlist for a taste of what to expect.
The Great Escape
The self-declared "leading festival for new music" in Europe, The Great Escape has been held every May across multiple venues in Brighton, UK since 2006. It lends itself as a comfortable compliment to the mass sprawl that is Austin's SXSW in early spring, featuring over 400 bands an artists.
It's an improbable task to see everyone and everything that The Great Escape offers, but those who take the venture will have the opportunity to see acts like Toronto hip-hop jazz fun freaks BADBADNOTGOOD, breaking producer Brolin, 405 favourite East India Youth and rapper/producer brainchild Jeremiah Jae, among hundreds of other notable names. - Matt Korman
In depth details, ticket information, the full line-up and more can be seen at The Great Escape's official website. The event will take place May 8th-10th.
Listen to our Rdio playlist for a taste of what to expect.
Primavera Sound
There ain't no party like a Primavera party, is not quite what S Club sang back in the day but it is true. Since its inception in 2001 the annual event has grown to be one of Europe's top festivals - and that's pretty much down to the calibre and variety of acts that it curates. Being based in such an intensely resplendent city such as Barcelona doesn't harm matters either.
Arcade Fire were announced as headliners last year via a large format poster on Portal de l'Àngel - a main street in the centre of Barcelona, without any waring from festival organisers (a David Bowie one had been circulated weeks earlier but that turned out to be a hoax), and with the in-depth line-up announcement earlier this year things have gotten even better. Neutral Milk Hotel? Yes please. The return of Slowdive? Gracias. Other picks for us include Kendrick Lamar, Metronomy, St. Vincent, Darkside, John Grant, Factory Floor, Cut Copy, Future Islands, Warpaint, Godspeed You! Black Emperor, Moderat - plus big names acts such as The National, Nine Inch Nails, Pixies and Queens of the Stone Age. - Tim Boddy
The festival runs from May 29-31 held within the Parc del Fòrum. See you on Barcelona beach (Barceloneta) as the sun comes up. Buy tickets from here
The Governors Ball
The Strokes. Vampire Weekend. Outkast. Jack White. Phoenix. Spoon. Disclosure. Grimes. James Blake. AlunaGeorge. The 1975. Chance The Rapper. Earl Sweatshirt. Banks. Sleigh Bells. Childish Gambino. Run The Jewels.
Need I say more?
You know you want to go, buy your ticket now before the price skyrockets and your money vanishes before your eyes later on. Besides, Randal's Island still managed to stay in one piece despite last year's torrential downpour disaster... As if you needed another reason to bite the bullet and come to New York! Three-day tickets are available starting at $230. - Sydney Gore
The festival takes place 6-8th June. For more information, head here.
Listen to our Rdio playlist for a taste of what to expect.
The Parklife Weekender
One of the youngest entrants on the summer festival circuit is Manchester's The Parklife Weekender, now in its fifth year. The independent festival, now held in Heaton Park, made its name as one of England's premier outdoor events for hip-hop and electronic music, boasting previous headliners like Dizzee Rascal and Disclosure.
This year the two day festival will boast 2013's breakout act Disclosure - again - with Snoop Dogg, Foals, Kendrick Lamar, Sam Smith, Katy B, and Flying Lotus among the acts announced so far.
Excitement may be tantamount, but organizers have become wary of some unfortunate recent circumstances surrounding ticket sales. Parklife founder Sacha Lord-Marchionne revealed earlier this month that he's working with Manchester police regarding the distribution of fraudulent tickets. Marchionne claims, however that the problems stem from "second-hand" sellers. Wary buyers, he insists, should buy directly from the Parklife website.
A spokesperson for the event noted that if one does decide to buy from a second-hand party, that they should "ask the person selling it to change the name on it to your name. If the ticket seller is not willing to change the name then it is likely that it is a fake or duplicated ticket and will not gain you entry to Parklife 2014." - Matt Korman
The festival takes place 7-8th June. For more information, head here.
Listen to our Rdio playlist for a taste of what to expect.
Bonnaroo
Bonnaroo has long been one of the biggest festivals in the states. While Coachella is the go-to fest out west, and Lollapalooza holds it down in the midwest, Roo has been the musical mecca in the south for going on 12 years. Around 80,000 people make the pilgrimage to the farm in Manchester, Tenn. every year to see that hottest acts around.
Though it started out as more of a jam festival, Bonnaroo has evolved into a kind of showcase of past, present and future hit makers. The likes of The Boss, Jay-Z, Arcade Fire and Paul McCartney - just to name a few - have wowed audiences from What Stage, and 2014 is no different.
Headlining this year's event are Sir Elton John, Vampire Weekend, Jack White, Lionel Ritchie and Kanye West - quite a variety, but that's what Roo offers: variety. Festival goers can wander Centeroo, going from the chill acoustic emo offerings of The Colour and The Shape to the progressive bluegrass of Yonder Mountain String Band to Deafheaven's brutally beautiful wall of sound. And where else are you going to see Skrillex lead a super jam that will almost assuredly include an appearance by Chance the Rapper?
It may be hot. The days will certainly be long, as there is music from noon to the wee hours of the morning each day of the event. But if you're willing to tough it out, you're going to see 20, 30, maybe 40 plus great bands, watch once-in-a-lifetime collaborations and discover amazing up-and-coming artists.
Take it from an 8-year Bonnaroo veteran, it's an amazing experience. - John Faulkner
The festival takes place June 12-15th. You can buy tickets by heading here
Listen to our Rdio playlist for a taste of what to expect.
Camden Crawl (CC14)
With a sleek new rebrand, the legendary Camden Crawl will be returning to London's most famous musical borough in 2014.
Now nattily named CC14, the event has finally abandoned cold October and will take place from Friday 20 - Saturday 21 June seeing more than 250 live acts play across 25 venues. Having taken a year's sabbatical in Dublin during 2013, the city-based festival has already confirmed headline performances from the likes of ABC, Atari Teenage Riot and The Field.
As diverse as the area, the rest of line up isn't confined to genre and boasts an array of hot acts including Sussex's Gnarwolves, indie kids Yuck and Hot Chip's Alexis Taylor. CC14 is a natural choice for those with an aversion to mud and long drop toilets as you can easily bounce between iconic spots like KOKO, Roundhouse and Electric Ballroom. For those that require something earthier, Underworld sits right in the middle.
It's no secret that records deals have often been struck at the Camden Crawl so visits to smaller venues like Purple Turtle and The Monarch are guaranteed to throw up fledgling discoveries ahead of the pack. - Sarah Joy
One wristband allows access to all CC14 events and cost from £45 for the weekend or £26.50 for a day pass. You can buy tickets by heading here
Listen to our Rdio playlist for a taste of what to expect.
Glastonbury
Somerset's gloriously massive Glastonbury Festival has long been issued the informal title of the world's biggest music event. The five day festival, set at Worthy Farm in Pilton since the early 1970s, has become such an enigma on the festival circuit that it's been compared stepping into another country all together. It has become a pillar - an impossible standard for all other music festivals to follow, in terms of size, scope, and approach.
After boasting UK favourites like The Rolling Stones, Arctic Monkeys, and Mumford & Sons in 2013, organizers are doing their due-diligence to once again top themselves. This year, Glastonbury will feature Arcade Fire and Jack White on top of the billing, as well as The Black Keys, Elbow Robert Plant, Massive Attack, Pixies, Disclosure, and countless other drool-worthy acts.
The festival boats an engrossing array of talent so large and impressive that any short-hand explanation seems to come short of justice. The experience, the location, the crowd, the history; Glastonbury - as an enigma - sells itself - Matt Korman
The festival takes place 25-29th June. For more information, head here.
Listen to our Rdio playlist for a taste of what to expect.
Isle Of Wight Festival
Combining pop's glitterati, rock gods, the crème de la crème of indie and dance's behemoths, the Isle Of Wight Festival is one of the biggest events of the season. True, it's come a long way from it's '60s roots - where the likes of The Who, Jimi Hendrix and Bob Dylan played - but there's still oodles of history and integrity; it's one of the only major independent festivals, for example. Traditionally it, alongside Rob Da Bank's Bestival in September, bookends the festival season (though it's less and less the case these days), but it's still one of the first of the nation's major gatherings.
This year, Scottish stadium rockers Biffy Clyro (that's probably not a description you'd have thought they'd ever have stuck to 'em), 'highest-paid DJ' Calvin Harris, Nashville's sibling squawkers Kings Of Leon and veteran funk-rap maniacs Red Hot Chili Peppers top the bill. The former three have all graced Seaclose Park before, with KOL returning for their second headline slot, and the other two graduating from supporting players to main draw. The latter, RHCP, have been in festival organiser John Gidding's crosshairs pretty much since he took over the event in 2002 - he's always been vocal about wanting to book the Californian troupe, and now that he has, it would seem only a reformed Genesis are on his list.
Featured on the line-up are gems like The Specials, Chlöe Howl, John Newman, Inspiral Carpets, Swim Deep, Ella Eyre, Boy-frickin'-George, Suede, Anna Calvi, The Horrors, Travis, The Polyphonic Spree, Peace, Katy B, Deap Vally, Fall Out Boy and The 1975. So the line-up's not necessarily the most risk-takingy, but you can be damn sure that there's a good heap of bands that'll provide endless entertainment - and now matter how much y'all inevitably detest the Red Hot Chili Peppers, they'll be way more fun than shuffling your feet while pretending to like some band you've never heard of - 'Can't Stop', 'By The Way', 'Give It Away', 'Fight Like A Brave', 'Californication'... their hit-list is longer than Flea's bass strap. In case you were wondering, it's also a pretty safe bet they won't get their middle-aged cocks out, so there's that. - Larry Day
The Isle Of Wight festival takes place 12th-15th June, at Seaclose Park on the Isle Of Wight. Tickets are available here, and you'll need to a book a ferry across as well, but luckily there's some bundle deals which include transport.
Listen to our Rdio playlist for a taste of what to expect.
Roskilde
Regarded as one of the more perennially bizarre festivals in Europe is Roskilde, the largest annual music event in Denmark. Now in its 43rd year, the festival is a curious clash of culture and size. Originally founded during the hippie heyday in 1971, Roskilde today boasts 80 hectares of camping ground, its own daily newspaper, and the infamous naked run. One male and female winner of the run win tickets for the festival the following year. However, the run has become so popular that Roskilde has instilled preliminary events for qualification.
Stevie Wonder and The Rolling Stones are the primary headliners this year, which will also feature several other heavy A-listers like OutKast, Arctic Monkeys, and Drake. Breakout acts like A$AP Ferg, Bastille, Chance The Rapper, Darkside, and Ryan Hemsworth will also be featured for the sprawling eight-day event, which is sure to keep its claim as Northern Europe's biggest musical festival. - Matt Korman
The festival takes place 29th June - 6th July. For more information, head here.
Listen to our Rdio playlist for a taste of what to expect.
Field Day
Sometimes you just can't be bothered leaving London, especially when it comes to festivals where you have to drag all your gear, crates of booze, and various other knick knacks to some remote field in the arse end of nowhere. For those averse to anything outside Zone 4, and with a love of a more electronic music festival, Field Day is right up your street. It's back once again, only with a slight change to things.
The "Day" part of Field Day is pretty useless now as they have decided to spread things out over two days. The Saturday is exactly what you'd normally expect from Field Day, with the likes of Metronomy, Todd Terje, Eclari Fifi, Sky Ferreira, East India Youth, Jon Hopkins, and Neneh Cherry taking to the stage. Sunday, however, is definitely aimed more for the grungy rock lovers, with none other than Pixies headlining with some help from Childhood, The Horrors, and Temples among others.
Come the 7th/8th June, Victoria Park will be packed to the rafters (if parks had rafters) with a cracking selection of bands and DJs all set to turn the People's Park into the People's Party. With plenty of amazing food on offer, as opposed to your usual festival crap, it's the perfect opportunity to drink great beers, eat great food, see great bands, before hopping on the Tube back to your nice warm bed. A much better option than traipsing through mud in the dark to a cold tent! - Chris Taylor
The festival takes place 7-8th June. For more information, head here.
Listen to our Rdio playlist for a taste of what to expect.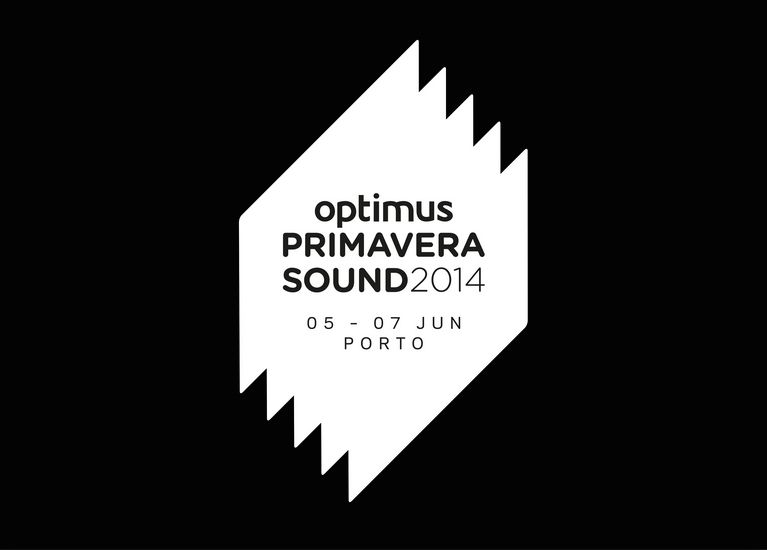 Optimus Primavera Sound
Optimus Primavera Sound is held just outside the city of Porto in Portugal, one week following on from Primavera Sound in Barcelona. Like its sister festival, there aren't any camping spots but there are plenty of swish hostels to stay in around the city centre. You can explore the city by day, which is in itself is well worth the trip. You can ride on the cable car, walk along the top of the foreboding Luís bridge, drink port, order a cheese plate, drink port on a boat and spot this year's equivalent of Ed Droste (Grizzly Bear played last year) in one of the cities' many cafes. Be sure to round off the day's exertions with a nice glass of port.
The festival atmosphere is one yet to be rivalled; it's definitely one for friendly music fans. The site is plush, green and overlooks the sea. On site drinks are amazingly priced; and there's sangria and cocktails to save you from the usual beer glut. Every festival goer carries a bright orange Optimus tote bag, (you'll see) which while at first seems weirdly commercial and just... very orange, you'll soon be taking one for yourself when you realise they double up as awesome picnic mats. A very important tip.
And then the lineup... It's true to say that all festival lineups this year are looking excellent; album cycles have aligned once again! However, Optimus is proving to be one of the most appealing - the current Clashfinder for it is already salivatingly good.
There's the National, who have since hinted at throwing in some more oldies into their setlist in preparation for a live album (the return of Padma?), Pixies, Mogwai, St Vincent, Neutral Milk Hotel, Television (performing Marquee Moon) Godspeed You! Black Emperor, Spoon, Shellac, Darkside, Loop, Pond, Cloud Nothings, Ty Segall, Warpaint, John Wizards, Dum Dum Girls, Vision Fortune and many more. - Jacqueline Bowerman
The festival takes place 5-7th June in Porto. For more information, head here.
Listen to our Youtube playlist for a taste of what to expect.