Welcome to the second part of our annual Festival Guide, which features some of the greatest musical gatherings from across the globe. For part two, we take a look at the festival season's ridiculously busy mid-section: July and August (give or take a few days). You've got the likes of Tramlines, Truck Festival, Reading/Leeds, Wireless and our personal favourite, Green Man. We hope you've been saving up your money!
Head here to read part one, and look below for part two.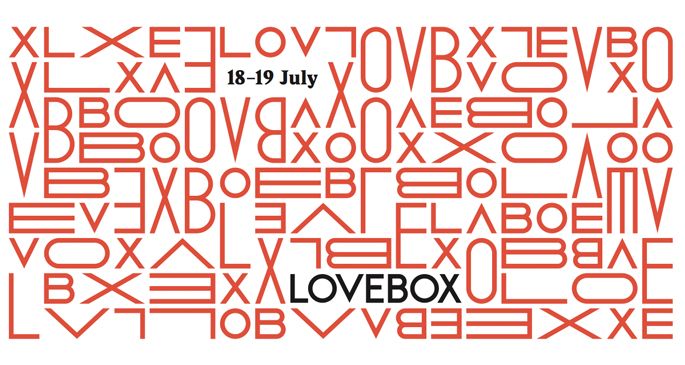 Lovebox
Lil' Kim and her new face may have bailed on Lovebox in 2013 but even Kim, the human manifestation of ' I Don't Give A Fuck', wouldn't want to miss out on the party this year. The festival will return for its 12th year on the 18 & 19 July in Victoria park, London and it has pruned itself down to 2 days which, so far, has resulted in a bigger and better line up than previous years.
Home town heroes M.I.A and Chase & Status have been given the headlining mantle whilst other certain-to-be-amazing sets will come from Katy B, A$AP Rocky, Joey Bada$$, Madlib, Bonobo, The Horrors, Mount Kimbie, Crystal Fighters, BANKS, MNEK and a very special Annie Mac Presents line up (yet to be announced). Other stages curated by Red Bull Music Academy, Noisey and Crack Magazine will also make a return.
In a move to separate itself from other weekenders in London, Lovebox is joining forces with Secret Productions (co-organisers of Wilderness and Secret Garden Party 2009-2013) to design and choreograph all sorts of eccentric oddities and art installations to keep our festival-fried brains occupied. A couple of eye catching events include what must be an international festival first for VOGA (that's yoga & voguing, in case you were wondering) and Stateside festival outlaws DISTRIKT will be giving London a taste of the Black Rock Desert as they bring their infamous parties at Burning Man Festival to the UK. Rest assured, it's gonna be messy.
There is also mystery and intrigue with a new 'After Dark' programme. No clues have been given yet but the name was used for previous Lovebox club nights. Given the 11pm curfew, it's probably not going to be an all night rave in Victoria Park but maybe a second venue could be open afterwards? We'll soon find out. - Woody Whyte
Lovebox takes place 18-19th July. For more information head to the official Lovebox website.
Listen to our playlist for a taste of what to expect.
Benicassim
One of the year's pre-eminent front-runners for "Most Beautiful Festival" has to be Benicassim. Since 1995, this East coast Spanish festival has been clamored with heavy regard as one of the nicest, most tourist-friendly festivals in Europe. Its positive holiday vibe even digs into the schedule, starting at 18:00 and running into the early morning.
Because of its reverse scheduling, Benicassim has also been noted as one of the crazier festivals, despite its pristine coastal location. Last year boasted the likes of The Killers, Queens Of The Stone Age, and Arctic Monkeys playing until the sun rose. This year will feature Kasabian, Paul Weller, and Lily Allen atop the billing.
For the party-heavy festival goer who's tired of trampling their toes in mud, Spain's Benicassim is more than inviting. - Matt Korman
Benicassim takes place 17-20th July. For more information head here.
Listen to our playlist for a taste of what to expect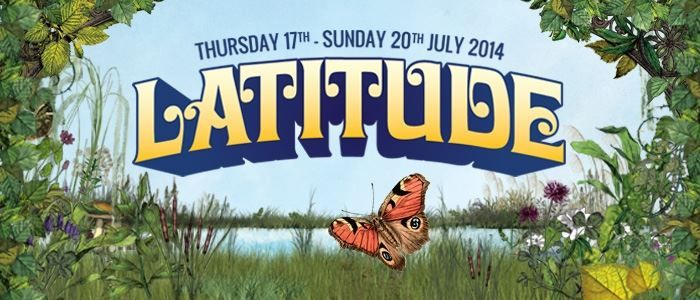 Latitude Festival
Somewhat in the shadows of the behemoth Glastonbury and Reading and Leeds Festivals (all of which are run by Festival Republic) is Suffolk's annual Latitude Festival. A veritable microcosm of England's aforementioned monster festival's, Latitude began in 2006 aiming to encapsulate alternative and indie music's premiere and emerging acts.
Now in its ninth year, Latitude steady expansion has graciously put it in a place where it seems like a legitimate competitor to its contemporary comparisons. Featured on the 2014 line-up will be a veritable batch of heavyweights, including headliners Damon Albarn, The Black Keys, and Two Door Cinema Clubs, along with well-known acts such as Haim, Tame Impala and Kelis. Latitude also features a massive collection of and theatre acts to go along with the expansive experience.
This year's event will take place from July 17th-20th in Henham Park, Southwold, Suffolk, offering one of the UK's best festivals without suffocating crowds. - Matt Korman
For more information, head here.
Listen to our playlist for a taste of what to expect.

2000trees Festival
Since 2007, Withington's 2000trees Festival has prided itself as one of UK's premier events for hosting the some of the best in the country's under-the-radar acts. Looking at the 2014 lineup and you'll notice a handful of familiar names: from The Black Lips to Band Of Skulls. But the swath of acts included this year (and every year) deserve to be on everyone's radar in the near future.
Originally started by a gang of friends, 2000trees offers a delightful alternative to the ever-increasing ticket prices at other festivals. A multiple winner of the UK's The Grass Roots Festival Award, 2000trees is also one of the more intimate festival experiences available. Daily crowds range around the 5000 entrant mark, which is a nice change of pace from the behemoths that are Glastonbury or U.S. festivals like Coachella and Lollapalooza.
For a more toned-down festival experience within a reasonable budget, 2000trees stakes easy claim as one of the best value purchases around. - Matt Korman
The event will take place July 10th-12th on the Upcote farm in Withington, near Cheltenham. For more information, head here.
Listen to our playlist for a taste of what to expect.
Wireless Festival
After jumping partnerships between O2, Barclaycard, and Yahoo! in the last nine years, London's Wireless Festival has expanded its grounds beyond its home city. With an additional setup in Birmingham for 2014, organizers continue to affirm a firm grasp as the premiere hip-hop, pop, and R&B festival in Europe.
Between July 4th-6th, the festival with feature a bevy of behemoth Top 40 acts, like Kanye West, Bruno Mars, Drake, Pharrell Williams, and Ellie Goulding. Both cities will also boast some of the year's more legendary festival acts such as the recently reunited OutKast and Salt-N-Pepa, as well as emerging superstars like Chance The Rapper, 2 Chainz, J. Cole, Azealia Banks, Angel Haze, and plenty more. - Matt Korman
Its a pretty far stretch to say many other European festivals can match the illustrious Top 40 allure that Wireless brings together. That said, its a pretty pricey event. Weekend London tickets come out to £210 while Birmingham passes clock out at £172. Head here for more information.
Listen to our playlist for a taste of what to expect.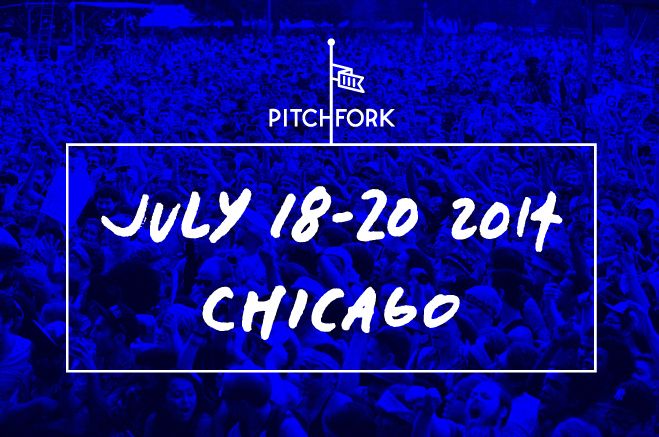 Pitchfork Festival
In the never-ending competition of Chicago music festivals, the annual Pitchfork Festival seems to have earned significant clout. This is, of course, in direct competition with the August behemoth Lollapalooza. Both are held in relative proximity within weeks of each other, enacting the notorious radius clause in the process. For those unfamiliar, the clause simply indicates that artists cannot play multiple music festivals within a certain mile radius in a select amount of time. In short; artists who perform at Lollapalooza cannot perform at Pitchfork Festival and vice versa.
Considering that the majority of well-known North American music festivals experience significant artists trade off (OutKast, for instance, is performing more than 10 U.S. festivals this year), this often leaves Pitchfork Festival - the smaller of the two events - at possible difficult ends. However, this also gives organizers an opportunity to grab some notable figures that don't play many other North American festivals.
In 2013, Pitchfork boasted one of the crazy-as-all-hell headline trios with Bjork, Belle & Sebastian, and R. Kelly. This, of course, came along with a gamut of notable newcomers that the online music publication had previously supported. 2014 aims to follow a similar mould, with alternative music icon Beck, indie cult heroes Neutral Milk Hotel, and recently crowned rap megastar Kendrick Lamar leading the lineup. Pitchfork faves like Death Grips, Danny Brown, Cloud Nothings, Grimes, Deafheaven and dozens of other stellar acts will also be performing.
Along with a consistently lively lineup, Pitchfork Festival also offers one of the best single day ticket options in the U.S., starting at a modest $60. For the Chicago native growing tired of the impossible scale of Lollapalooza, Pitchfork is a generous alternative. - Matt Korman
For more information, head here.
Listen to our playlist for a taste of what to expect.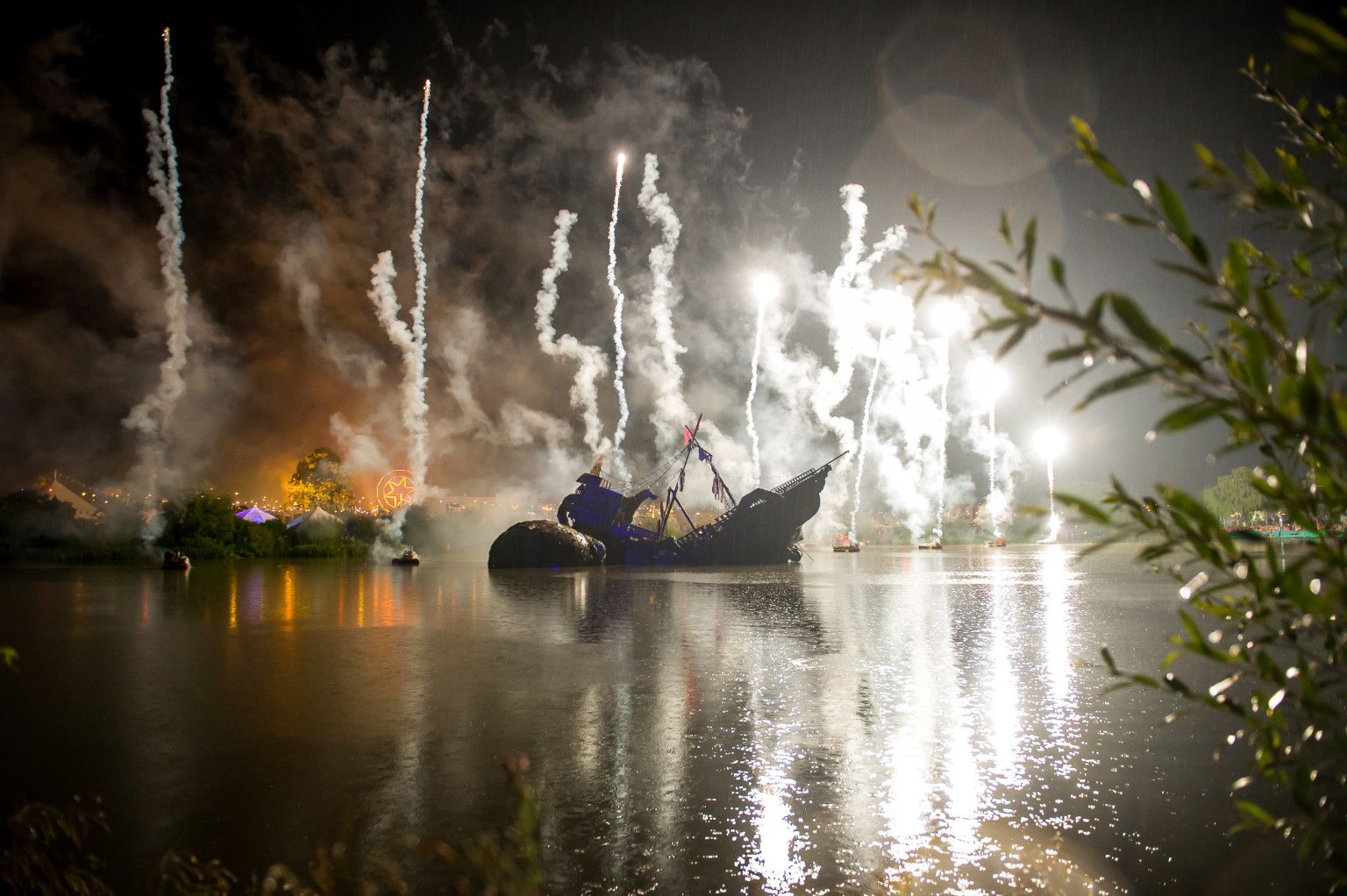 Secret Garden Party
12 years ago, a man calling himself the Head Gardener (read our interview with him here) decided to start a festival with a difference. By shifting the onus from music to the people, Secret Garden Party has made a name for itself as a truly unique and wholly hedonistic festival experience.
With Cambridgeshire's breathtaking countryside as its backdrop, SGP is about so much more than just the music. The field in which it takes place is dotted with gigantic art installations, man-made lakes, and an impressive 14 music stages - all of which add to this social aspect - with each area becoming its own ever-changing microcosm. On top of this, events such as naked wrestling, break dancing, and soap sliding means there's never a dull moment of SGP.
And the music ain't half bad either! More diverse than most, this year's festival will see the likes of Little Dragon, Fat Freddy's Drop, and Martha Reeves & The Vandellas share a bill with Morcheeba and the returning MØ. On top of these big names, SGP will once again be nurturing some of the UK's finest up-and-comers with the likes of Fat White Family and Foxes to name a few. Like all good festivals, SGP holds a special place in its heart for EDM and this year is no different with Maya Jane Coles and the always wonderful David Rodigan already confirmed. - Matt Korman
Taking place this year from 24th-27th July, tickets are already on offer from the Official Festival Website at the very reasonable price of £180.
Listen to our playlist for a taste of what to expect.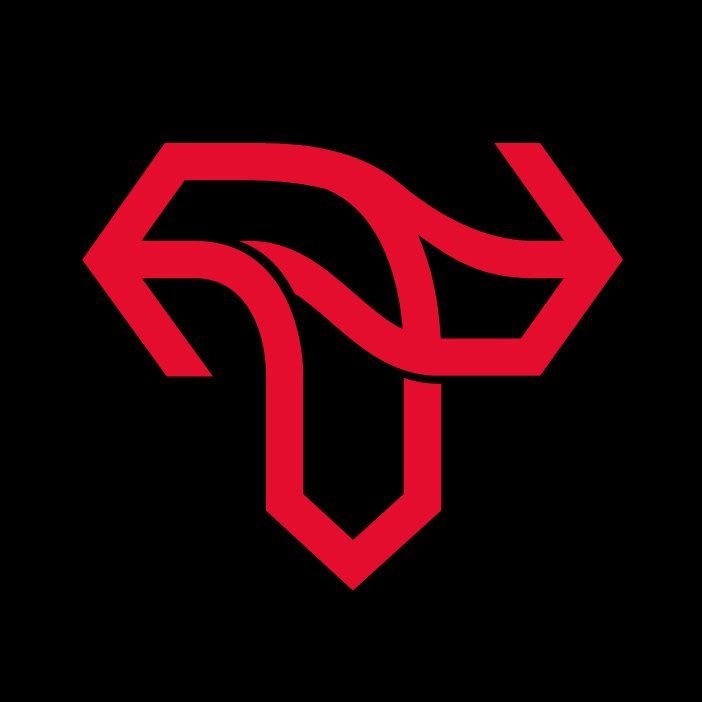 Tramlines
Sheffield's annual Tramlines festival had a previous accomplishment that's among the rarest of the rare in terms of music festivals - free access. Although those days are gone, Tramlines still holds its own as one of the best inner-city festivals in the UK.
A relative newcomer to the festival circuit, Tramlines (named for Sheffield's tram system) takes stage across nearly 70 venues in the city, which includes four main stages. Organizer's aim to bring together a hyper-eclectic mash of artists, which include the likes of Katy B, Public Enemy, and The Cribs among this year's headliners. But this year, perhaps more than ever before, Tramlines will feature an admirable collection of producers and other electronic musicians, fronted by Annie Mac, Gold Panda, Simian Mobile Disco, Tiga, and plenty of others strewn across the city.
Sure, it may not be free anymore, but it's clearly worth paying for. - Matt Korman
The festival takes place 25-27th July. For more information, head here.
Listen to our playlist for a taste of what to expect.
Truck Festival
Oxfordshire's annual Truck Festival probably owns the title for most deceiving name in the yearly music festival circuit. Seriously, Google Truck Festival and more than half of the search turns out to be food truck events. Which is exciting, sure, but we're getting side-tracked.
Started in 1998 (and birthing Truck Records a year later), Truck Festival was another friendly alternative to the all-over mass that was Glastonbury. Annual attendees track in around a comfortable 5,000. And unlike most of the more familiar festivals, organizers don't seem to have much interest in rapid expansion. Which is pretty fun if you've ever been part of a sweat swamp with 80,000 other people.
Boasting some of the best in up-and-coming rock acts, this year's event will be headlined by UK favourites White Lies and Cribs, with Los Campesinos! and fun God Andrew W.K. also featured on the billing. - Matt Korman
The event will be held July 18th and 19th at the Hill Farm in Oxford. It'll also be one of the best bargains of the summer with standard camping fees for both days coming in at a modest £74. For more information, head here.

Camp Bestival
Known as one of UK's best in family-friendly alternatives to the music festival scene is Camp Bestival in Dorset. Frequently dubbed the "Little Sister" of the gargantuan end-of-summer Bestival in the Isle Of Wright, Camp Bestival is one of the youngest entrants on the circuit, now it just its sixth year.
Held at the Lulworth Castle, Camp Bestival is multi-time winner of the "Best Family Festival" title at the UK Festival Awards. It includes an "avalanche" (per festival organizers) of kid-friendly activities, including a fairly intriguing Insect Tent that somehow hasn't gone totally wrong yet. Family-friendly comedians, theatre acts, and amusement rides are also included.
The 30,000 capacity festival will include a bevy of familiar acts, including; De La Soul, Sinead O'Connor, Johnny Marr, and the always outstanding Basement Jaxx. Because it's never too early to get your kids into the Jaxx. - Matt Korman
Ticket information. Buy them from here
Listen to our playlist for a taste of what to expect.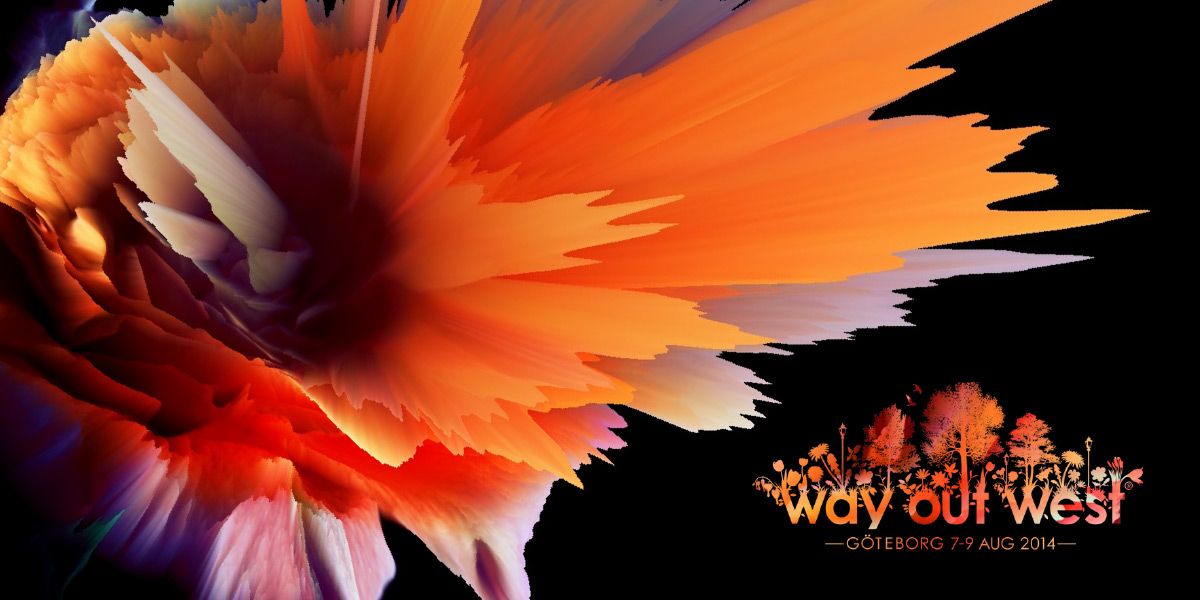 Way Out West
There are two parts to Way Out West. The first is the main outdoor event, which takes place in the beautiful Slottsskogen park (its literal meaning is 'Castle's Forest') located in the heart of Gothenburg. Whilst there are only three outdoor stages - Flamingo (the site's largest), Azelea (a secondary stage not much smaller than Flamingo) and the marquee stage Linné - Way Out West does feature an eclectic and impressive line-up including Janelle Monáe, OutKast, Röyksopp & Robyn, Queens of the Stone Age and Darkside.
The second part of Way Out West is a series of club gigs spread around Gothenburg under the banner Stay Out West. The aim is to showcase the vibrant music scene on offer in the city as rock venues, nightclubs, theatres and churches play host to breaking artists and more established acts. This often results in the festival's most extraordinary, and most talked about moments, such as Julia Holter's performance last year, which took place in the beautiful Annedalskyrkan church. Already announced acts include Deafheaven, Forest Swords, Machinedrum and I Break Horses. - Robert WHitfield
Way Out West (and Stay Out West) runs from Thursday 7th to Saturday 9th August - or right up until Sunday morning if you've the energy for the last few Stay Out West shows. Day tickets will be on sale at a later date, but a three day ticket (which gives you access to the main festival and the club shows) costs 1895 SEK (£179) + booking (head here for more information).
Listen to our playlist for a taste of what to expect.
Outside Lands
Few of the newer music festivals in North America have gained quite as much notoriety as San Francisco's Outside Lands Music And Arts Festival. Held in the city's Golden Gate Park, Outside Lands sits just a tad outside the Big Four of U.S. music festivals (Coachella, Bonnaroo, Lollapalooza, and Austin City Limits), but has been growing rapidly since its inaugural edition in 2008.
This year, organizers tabbed another steady stream of behemoth headliners, fronted by Kanye West, Tom Petty & The Heartbreakers, and The Killers. The mid-tier, per usual for Outside Lands, is fairly stacked as well, featuring Arctic Monkeys, Disclosure, Tiesto, Flaming Lips, Spoon, Death Cab for Cutie, and countless more.
Thanks to its Northern California locale, Outside Lands also offers some of the biggest selection of wine that you'll ever get a chance to have at a music festival. So if getting drunk off $8 Bud Light cans is getting annoying, well now you can do it like an adult. - Matt Korman
The festival takes 8-10th August. For more information, head here.
Listen to our playlist for a taste of what to expect.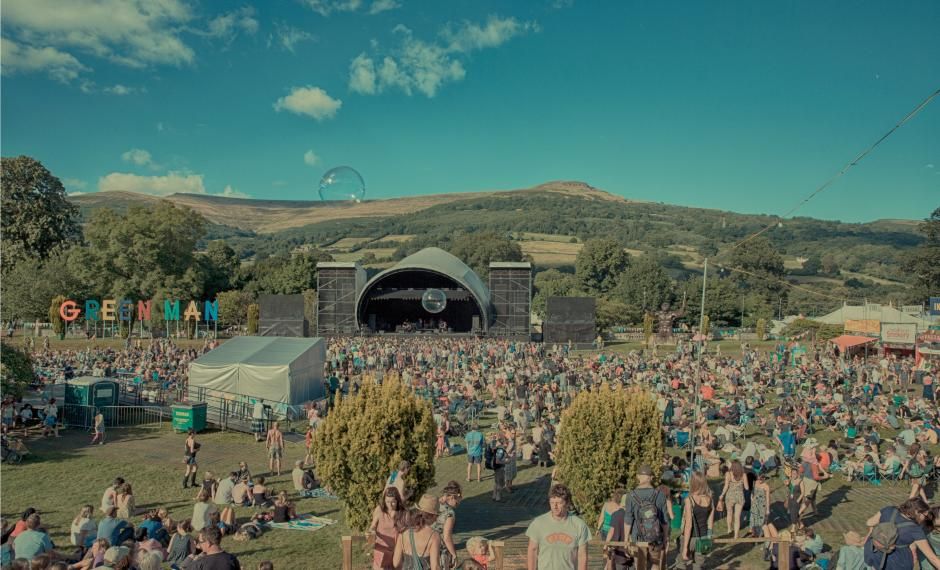 Green Man Festival
Festival organizing is limited, to an extent. There's only so much land to use, so many acts that can play in a particular weekend, and only so many ways organizer's can extend their efforts. Do you focus on the music lineup solely? Do you try to offer a beautiful camping escape at the expense of pristine city location? Do you focus on up-and-coming acts at the risk of ticket sales? Despite the festival circuit's seemingly endless amount of resources and bottomless customer pool, organizer's also have the issue of image. Who are we, and how do we separate ourselves from rival music festivals?
In its 12th year, the Green Man Festival in Wales tries to incorporate all those elements into one unique presentation. Settling with around 20,000 daily visitors over the course of four days, Green Man is perhaps the UK's best microcosm of the festival experience. Organizers tabbed indie music heroes Neutral Milk Hotel and Mercury Rev as the primary headliners this year, with notable mid-card standbys like Beirut, Caribou, and Kurt Vile, among others.
Held in the Brecon Beacons on the Glanusk Estate, the site also offers a pristine naturalistic vibe not easily rivalled. Several of the stages are strategically wrapped between the overlooking Black Mountains. Green Man also offers a wide-as-all range of opportunities, including comedy, theatre, discussions, and a multitude of interactive installations. Hell you can even learn parkour there if you felt like it.
Despite being tabbed as the biggest music festival in Wales, Green Man still comfortably sits back among the gargantuan efforts of the UK's bigger events. In fact, we happen to think it's the best UK festival. - Matt Korman
The festival takes place August 14-17th. For more information, head here.
Listen to our playlist for a taste of what to expect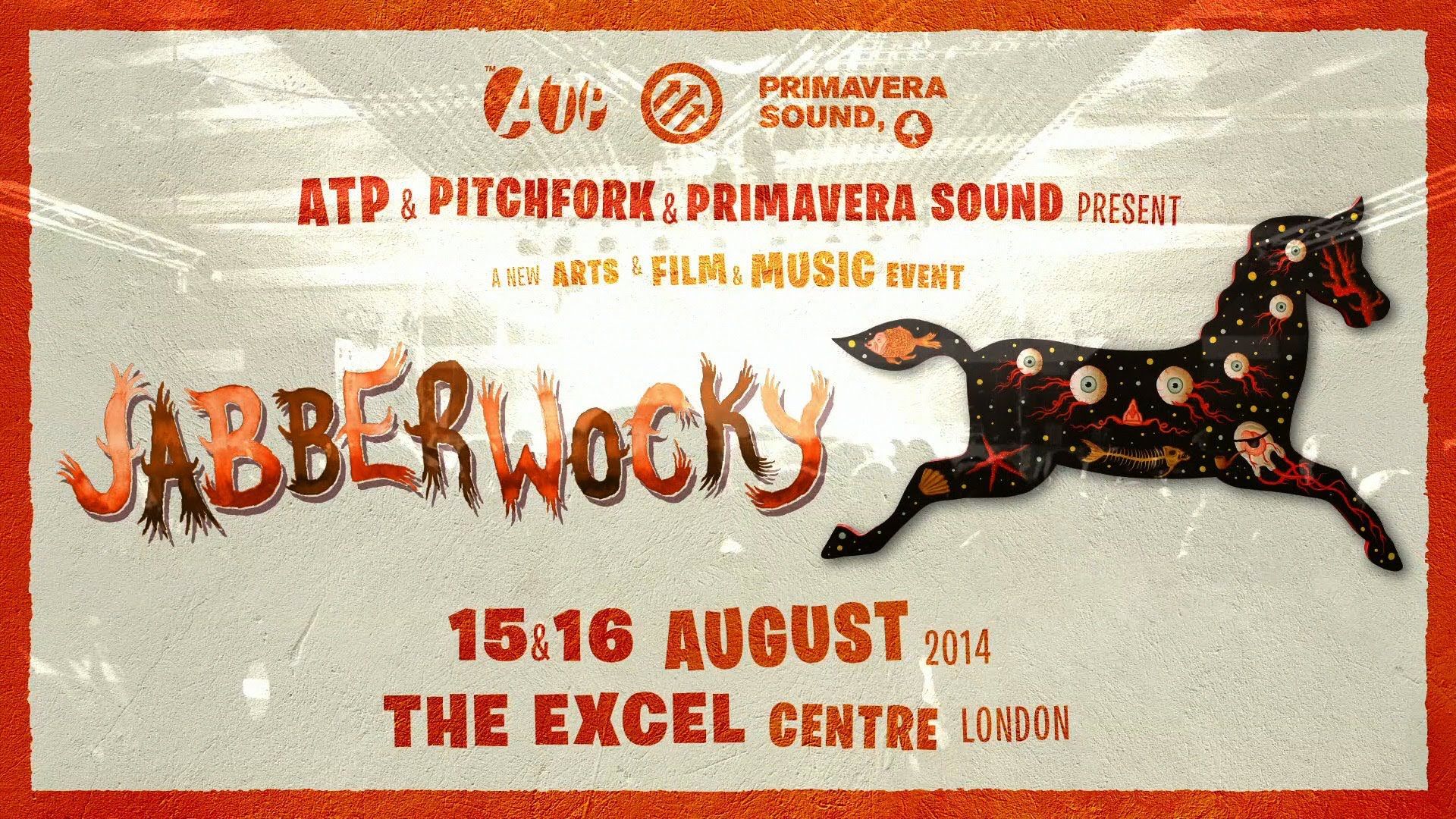 Jabberwocky
Why rinse all yr fliff on five days of narrowly escaping trench-foot in a dank field or flying as far away from one as possible when you could catch all your favourite bands in one venue over two days for a mere £30/60? Why indeed, asks Jabberwocky, a brand new two-day festival in London organised by a veritable triforce of alternative music champions: All Tomorrow's Parties, Pitchfork and Primavera Sound.
Taking its name from the nonsense poem in Lewis Carroll's weird and wonderful book Through The Looking Glass, Jabberwocky will focus on art and film as well as music. As if boasting an incredible and diverse collection of DJs and artists (including The Van FUCKING Pelt!!!!) that you would be hard pressed to find together on any other festival bill wasn't enough, Jabberwocky will also feature a cinema programme and - my personal favourite - "other extra-curricular activities". I don't know what they will entail, but I have high hopes that I'll come home from this event with some kind of trophy even if it is only emotional.
Why the name choice, though? Well, the poem Jabberwocky is famously full of absurd words, neologisms and portmanteau - a linguistic function first championed by Lewis Carroll (because mathematicians CAN be fun, you guys) that combines two or more meanings into one word. Most people will recognise it as the song the Cheshire Cat sing's in Disney's Alice In Wonderland about "borogoves" and what have you. Anyway, Jabberwocky is the sole reason we have glorious words like chortle (a mixture of "chuckle" and "snort") in our language and Pitchfork describes it as "an elegant way to package up this collaboration between Pitchfork, ATP, and Primavera." Pretty neat.
Jabberwocky will take place at the ExCel Centre in East London on 15/16th August. Head here for more information.
Listen to our playlist for a taste of what to expect.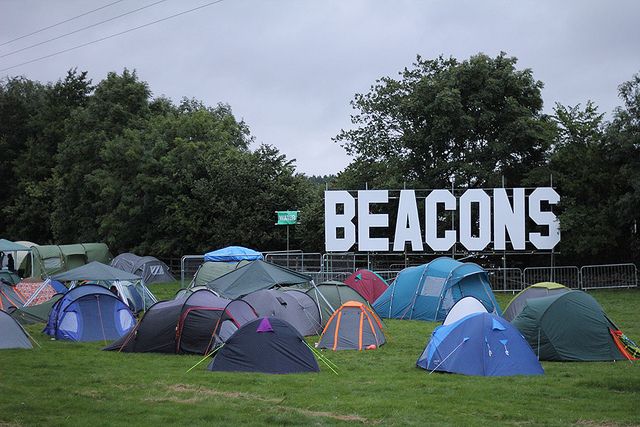 Beacons
Skipton's Beacons Festival holds its own as one of the UK's more modestly priced, family-welcome events on the annual festival circuit. Ignore for a second a lineup that includes DARKSIDE, Daughter, and everyone's favourite foodie chef Queens rapper Action Bronson and peek at the August 7th-10th event's stellar deals.
Weekend passes start at £99.50 (with booking fees), but drastically drop with younger entrants. 13-17 year-olds are welcome for £75, 7-12 year-olds come in for just £15, and anyone under the age of seven can come for free. It doesn't take long to see that this may be the best offer for a child's first music festival.
Despite the general pleasant all-ages welcome priority, Beacons doesn't levy its weight solely on the child-front. Like the aforementioned Action Bronson, plenty of this year's lineup offer a mature and alluring alternative. Post-rock icons The Fall claim the title of this year's preeminent legacy act, with British Sea Power holding down the arena rock front. Pop upstart Charlie XCX, and a positively swoon-worthy DJ lineup including Joy Orbison, Daphni, and Erol Alkan will also be performing, rounding out the surprisingly eclectic festivities. - Matt Korman
The festival takes place 7-10th August. For more information, head here.
Listen to our playlist for a taste of what to expect.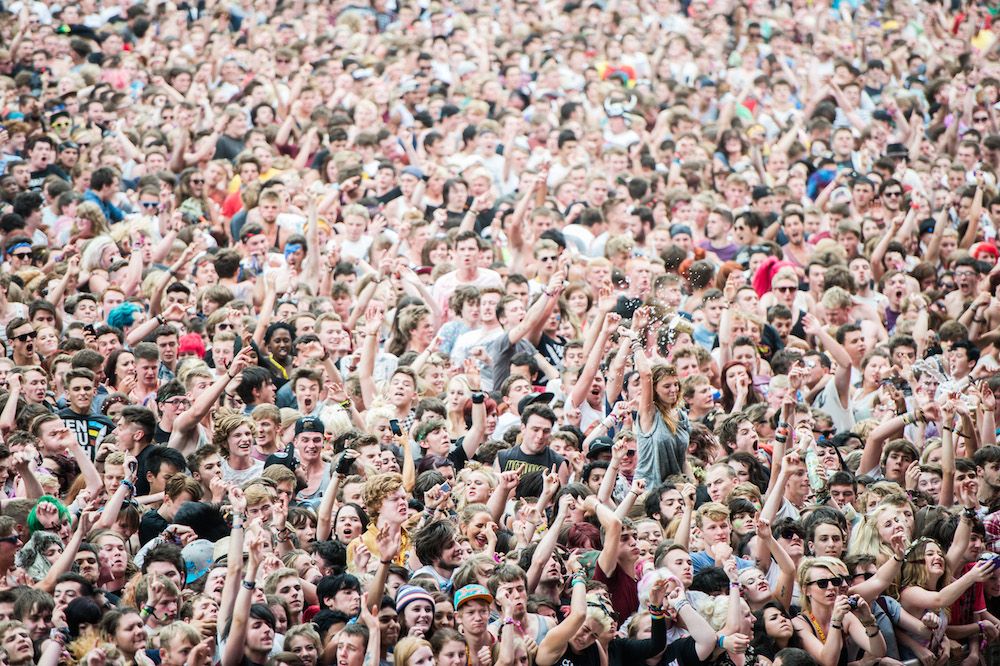 Reading/Leeds Festival
It never gets any smaller does it? The twin behemoths of the Reading and Leeds festivals lay waste to the otherwise tranquil fields of Berkshire and West Yorkshire this August Bank Holiday weekend, with the usual stellar mix of gigantic acts and hot buzz-bands.
Headliners this year are in the form of American pop-punk kings Blink 182, and the UK's own terrifyingly successful Arctic Monkeys. Reading on the Friday and Leeds on the Saturday will be treated to co-headliners in the form of filthy rock merchants Queens of the Stone Age and the kings (and queen) of emo Paramore. Below them on the main stage across the three days is a powerful line-up including Vampire Weekend, You Me At Six, Enter Shikari, Jake Bugg, A Day To Remember and The Hives. The Hives!
But the main stage is only half the story at Reading and Leeds - as ever, the smaller stages will be stuffed with fresh new bands, cult performers and returning heroes. Digging around the rest of the line-up you will come across the likes of Bombay Bicycle Club, SBTRKT, Warpaint, Chvrches, Metronomy, Of Mice & Men, Klaxons, Eagulls and the duo on everyone's lips, Royal Blood.
Throw the regular comedy stage into the mix, dance acts into the wee hours and more new and exciting bands than you can throw a bottle of piss at, and this year's Reading and Leeds extravaganza is going to be memorable, no matter how much cider you mainline over the course of a body-destroying weekend. - Chris Lockie
The festival takes place 22-24th August 2014. For more information, head here.
Listen to our playlist for a taste of what to expect.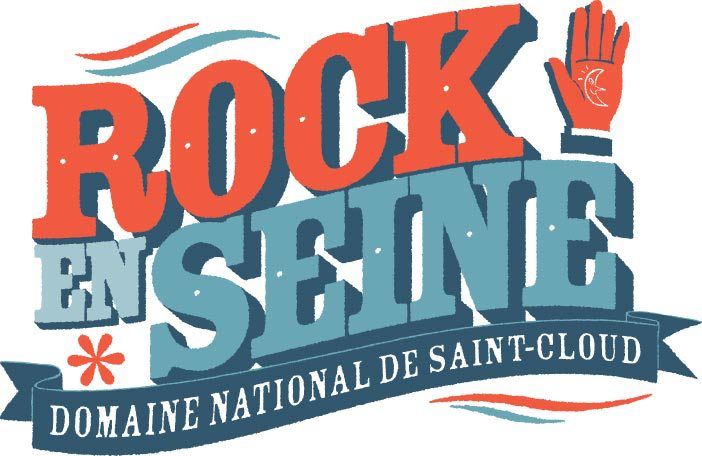 Rock En Seine
The momentous and historic Rock En Seine festival, held in Paris' Domaine national de Saint-Cloud, hangs minutes away from the Gates Of Paris in a garden designed in the 17th century by famed architect André Le Nôtre. So there's some obvious reverence here.
Held at the tail end of August, the massive Rock en Seine will crowd in over 100,000 visitors in the illustrious park. Since 2003, the Parisian event has corralled some of the best in legendary and up-and-coming indie acts, including Beck, P.J. Harvey, and Massive Attack for the festival's initial year. This year, promoters are bringing together UK favourites Arctic Monkeys, Portishead, and Prodigy, with U.S. stalwarts Queens Of The Stone Age joining as well.
Camping is available for three-day ticket holders, but perhaps one of the festival's best features is its pristine locality to public transportation - so the options are wide open. Three day passes for the August 22nd-24th event start at 119 €. - Matt Korman
The festival takes place 22-24th August. For more information, head here
Listen to our playlist for a taste of what to expect.
End Of The Road
Still in retention of that 'small, boutique' festival title, End of the Road has gone from strength to strength since its creation back in 2006. Since then, they have managed to win the "Best Small Festival" and also quash claims that the festival was in fact, run by the Church of Scientology (Nothing like a good back story hey?!).
All that aside, the festival, which takes place at the idyllic Larmer Tree Gardens on the border of north Dorset and Wiltshire, has a strong focus on folk, alt country, and Americana and this is reflected in the 10,000 or so laid-back revellers who don its grounds. Like all good festivals though, the onus on music is accompanied with top-drawer comedy, film, and workshops - meaning there's never a dull moment at EOTR.
As the festival has grown in numbers, so too has the caliber of act they have attracted and this year, it's no different. Headliners The Flaming Lips will be joined by the likes of St.Vincent, The Horrors, Yo La Tango, and Wild Beasts to name a few.
And if that wasn't enough, the four EOTR stages will also play host to 405 favourites Temples, Perfume Genius, and Cate Le Bon. On top of this, a handful of carefully electronic acts will also creep into the guitar-laden line-up, including the formidable John Grant and Hot Chip front man Alexis Taylor's latest solo project.
What's more, tickets for the festival - which takes place end of August (29th-31st) - can currently be purchased for the very reasonable price of £170. - Max Sanderson
For more information on the festival, tickets, and line-up, head over to the End of the Road Festival website.
Listen to our playlist for a taste of what to expect.
Dimensions Festival
One of Croatia's two upstanding electronic-centric music festivals, Dimensions, is the heady and welcome alternative to the speckled en-masse that is contemporary EDM festivals. Let it be known, furiously, that Dimensions and its other Croatian affiliated festival Outlook are not simply the European version of the Electric Daisy Carnival, however.
Set on the country's impossibly beautiful coast, Dimensions will be bringing together Caribou, DARKSIDE, and Jon Hopkins, and super special boat parties. Yes, for a small additional fee, attendees can enjoy the select sounds of Dimensions via party boat. There aren't too many ways to spell out how nice that sounds.
Multi-day passes for the August 27th-31st festival begin at £135. However, fans who intend to grab the whole Dimensions-Outlook experience can hit a joint booking for a modest £245. Judging from the vibe and countryside, going full-in may be advised. - Matt Korman
The festival takes place 27th-31st August. For information, head here