Last Summer, a near fatal scooter accident left William Bensussen - better known as The Gaslamp Killer - bedridden at his Mount Washington home. It was set to be a big season for the producer and DJ who had recently released his debut album Breakthrough via Flying Lotus' Brainfeeder imprint. Ten months on though, the summer draws near once again, and GLK finds himself taking a refreshed approach to the months ahead (which includes a set at Red Bull Music Academy's Lovebox stage). The formerly hyper-active artist, and self-proclaimed "angry psycho" is taking things a little easier .
"I'm just trying to be healthy, enjoy my life, and stay positive," GLK tells The 405. "I want to appreciate the community that I'm in, the love that I'm getting, and keep the longevity alive. I'm not trying to switch anything right now, it's all going really nice and smooth. I'm not trying to push anything, erupt anything, no matter what anyone is telling me I need to do, or no matter how many people are asking for the next record and stuff. I'm just trying to keep it stupid simple."
But even with this calmer outlook he is still set to be very busy. He is working on next album - although he tells us he is taking his sweet time - as well as his own Serato record which will feature psychedelic artwork of him and his cat. He will also spend plenty of time out in the road; having missed a run of European shows last Summer, he is devoting the month of July to making up for it and making some festival appearances at Burning Man and the first annual Low End Theory festival next month.
"Music is a spiritual thing, and once you mix spirituality and business, you're never going to have that pure essence that you had as a child."
Weekly L.A. club night, Low End Theory, has been the launchpad for GLK's career. The night has become an internationally renowned staple for boundary-pushing beat-makers, and yet has stuck to its simple roots at Lincoln Heights' bar The Airliner. "It's just a fucking regular bar, with shitty beer and basic alcohol. There's no bottle service, there's no V.I.P, no fancy people, no hipsters. Everybody is just there for the music, and the fans are mingling with the artists," says GLK, who has been one of four residents at Low End since it started in 2006. "This is the best way to describe it, we're all actually friends in real life. If it's a Ras_G show, Flying Lotus and Daedelus are there, and SAMIYAM and MONO/POLY are there. It's kind of become like a hangout for us more than just a place to play and showcase stuff. We all just go there to be a part of the vibe."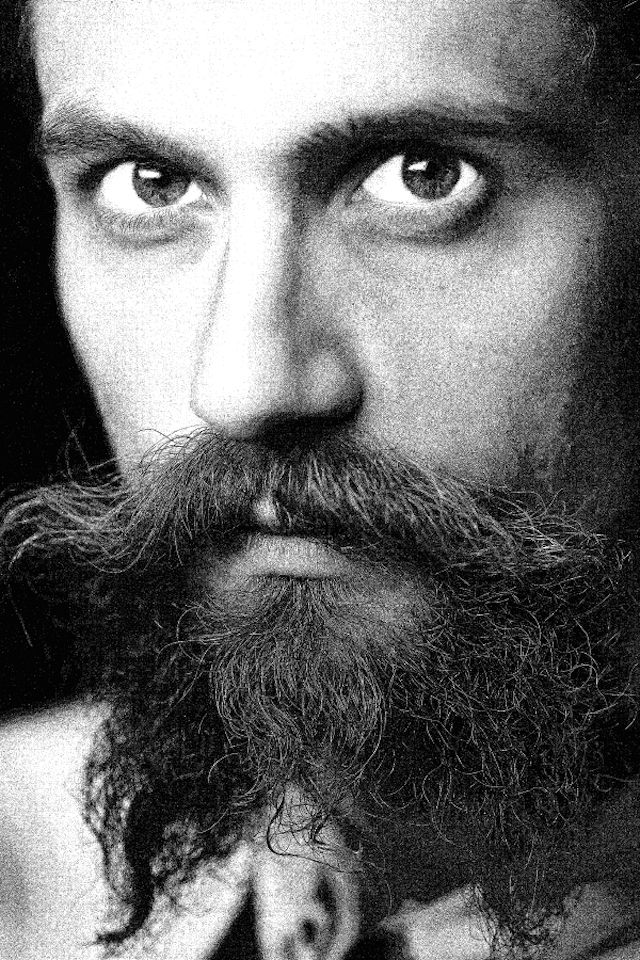 During his healing process last year, one of Gaslamp Killer's aims was to recapture the love and excitement he'd had for music in his youth. Feeling like the industry had gotten in the way, he began to make music for himself, and not with the goal of putting it out. "I'm still a professional touring artist, and no matter how great life is and no matter how blessed and grateful I am, there still comes the perils of contracts, agents, promoters, money and all of the things fogging the way and breaking that pure happiness that you get when you're just doing music for fun," he explains. "I don't think I could get that out of my head once it gets in. You get jaded to a certain point and it just is what it is. You can't escape it. You've just got to accept that. Music is a spiritual thing, and once you mix spirituality and business, you're never going to have that pure essence that you had as a child and it was the most wondrous thing you'd ever experienced."
The acceptance has given him a new outlook. The man who took his name from clearing dance-floors by force feeding his music to closed-minded crowds in San Diego's Gaslamp Quarter, is thinking more about his audience. "My sets are a little bit different honestly, my approach is a little bit different," he describes. "The accident has given me new perspective and allowed me to switch my style up a little bit. It has affected me greatly in a positive way, as far as making music. I have the audience in the back of my mind. Their voices, their Youtube comments and their comments online, they do stick and they make me think. So when I'm in the studio now I think about the world, I used to just get stoned and forget everything. But it's hard when you have criticism and you have people asking for things. I'm not complaining at all, I love that people want to hear my new shit. But I'm not going to rush for them. This is a personal experience, and it's a private experience, until I decide to make it public."
"I'm trying to shake the club with that sub-harmonic frequency of the bass, I'm trying to rattle everybody's insides..."
"The art of practising every single day, for an hour a day. That is the very essence of the beginnings of music. If you have enough love to practice for an hour a day, as a professional touring musician, you are going to make it." says GLK of recapturing his love for beat-making. "When I go on tour with Thundercat, as soon as we land, I'm over here taking a shower, I'm changing my clothes, I'm trying to look good, I want to make sure I time my dinner right so I'm not on stage feeling all gross. Thundercat doesn't give a fuck. He didn't take off his socks that he'd been wearing for three days, he just sat down took his bass out and started practicing."
"Flying Lotus is in the studio - shit, that motherfucker will invite you over and then tell you to leave because he gets creative and he needs his space - he never stops practicing, he never gets bored, he never loses any excitement over it, not that I can tell. I mean the guy is a fucking machine, he makes music every single day, rain or shine. Jay Z could invite him to a party and he'd say no because he's recording!"
While he also aims to put in the practice, he looks at it a little differently to Thundercat and FlyLo, working best alongside his peers rather than in isolation. "I couldn't do it everyday without the love and positive energy of my crew around me," admits GLK. "That's what makes me want to do it; listening to the new Daedelus record and being like 'Damn, this dude's fucking killing it, I've got to step it up.' Getting ideas from MONO/POLY the way he mixes, from Daddy Kev about engineering, from DJ Nobody about how to mix this style with this style. I love feeding off my friends, so for me it's a different story."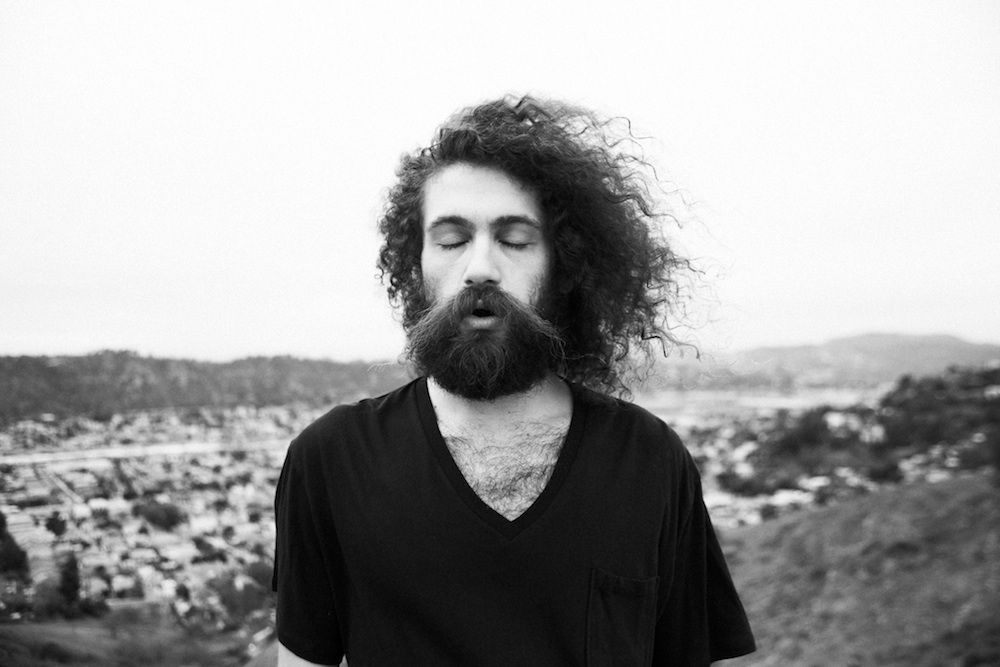 As both a DJ and producer, Gaslamp Killer is both a visionary and a traditionalist: "My friends that are still into records heavily are unearthing gems every day. Crazy, amazing drum breaks and crazy funk licks and savage rock solos, Ethiopian, Indian, Turkish. All this music, this is from the past, and this shit is better than 80% of the music that's coming out today, so it makes sense." The music he unearths is then incorporated into his ground-breaking DJ sets. "I'm trying to shake the club with that sub-harmonic frequency of the bass, I'm trying to rattle everybody's insides, and then I'll drop a song from Iran or Syria into the mix but then I add an 808 under it, and then I drop a song from Japan with crazy guitar solos, and drop an 808 under that and I mix Nirvana into that, and then Dr Dre and Snoop Dogg into that, and then I go back to the heavy beats. It all plays a role, and it all carries you to another world. It's all their at our finger tips to chop and flip and recreate sounds. That's what DJing is, it's collage art, so you should always want to get some new stuff in there, as well as dope, funky, psychedelic sounds that nobody has heard anything quite like before."
"Flying Lotus's new album is really really live jazz, but the drums will break your fucking head, the drums are so fat and they're mixed so well that they will make any club bounce."
He believes that sampling has become a lost art, as more and more producers follow the trend of creating instrumentals using 808's and synthesisers, but sees good and bad in both methods. "I play a lot of stuff that's stripped down, just drum machine and synths with super heavy sub-harmonic bass, I love that shit. But it's becoming the norm, everybody's kits sound the same," he explains. "I don't miss hearing 'The Funky Drummer' looped up in every single rap song, but in the same way I'm sick of this 808 drum being used in the same exact way with the same hi-hat pattern. It would be nice to have something fresh." He pauses for a moment and then reconsiders. "That's the thing though, then you have bands like Connan Mockasin and bands like Tame Impala, and their music bumps in the system, but it's totally psychedelic, raw, acid rock. But it's mixed very well, it sounds incredible. Flying Lotus's new album is really really live jazz, but the drums will break your fucking head, the drums are so fat and they're mixed so well that they will make any club bounce. But it just so happens that, that's not his goal."
With his fresh perspective, slow pace and practice all contributing to his latest body of work, the follow up to Breakthrough is one to look forward to, even if it might take a while to reach our ears. "Miguel Atwood-Ferguson, Daedelus, Lorn, the people that I'm collaborating with, they are the ones whose opinions matter," says GLK of the status of his new album. "And they're the only ones that need to get a slice of what I'm doing at all. Everybody else is going to have to wait."
The Gaslamp Killer plays the Red Bull Music Academy stage at Lovebox 2014. Find out more by heading here.