With youth on their side - all of the band are still teenagers - Samaris are sculpting some of the most thought-provoking, exceptional electronica that we've heard in a long time. The Icelandic trio brandish downtempo trip-hoppy noises flecked with unique clarinet hooks and gorgeous vocals - they've caused quite the ruckus in their home nation, winning awards left, right, and centre for their sublime sounds.
The three members - Áslaug Rún Magnúsdóttir, Jófríður Ákadóttir and Þórður Kári Steinþórsson - have their first overseas record due out at the end of this month (entitled Samaris), which is an amalgamation of their previous two EPs, unavailable in the UK, and some remixes.
"We started playing together in 2011, when Áslaug and I decided it was time to start a band together," says Ákadóttir. "We were both in a classical music school for many years, but wanted to dance and wear costumes, it was kind of a joke. We contacted Þórður - nicknamed Doddi - who Áslaug knew from way back growing up in the same neighbourhood and going to school together, and brought up the idea. He was already making electronic music at the time, more deep-house techno, but had been thinking he wanted to involve more live elements so it kind of fit better than we had thought." But what started out as a joke soon took on a different role. It became clear there was something special going on. "The joke didn't last too long, because it turned out pretty soon that we actually made a lot of sense together. The result is Samaris, where I sing, Áslaug plays the clarinet and Doddi programs and produces." And where did they get their moniker from you ask? Vintage comic books, that's where. "It's a character from a comic series called Phantom... I'm not sure how the story goes, but her title is Queen Samaris and she is some kind of a super woman. We chose it the day before we entered Músíktilraunir, a kind of 'battle of the bands' competition in Iceland, scanning through an old magazine from the '60s looking for inspiration."
They went on to win Músíktilraunir (and at the Kraumur awards too), giving them a chance to record their debut EP. It's been a massive boon, but the journey to winning the award (and subsequently, massive critical acclaim) wasn't necessarily the simplest. "It was a great honour. Winning [it] was a great boost, but it was also a lot of pressure for such a new band. We had only played our first show at the competition so the next shows after that were confusing and very undeveloped. But we figured it out quickly and found that this was probably the best way for us to reach out to many new listeners so early in our career." They have positive memories of their debut though, despite an onset of anxiety. "We were really nervous, but felt good. It's a lot of fun to play in the competition because the audience are very present, very interested and it's a big stage with a good sound system." Nowadays, things are taut and precise when they want them to be, but free and loose when needed. "We try to perform our songs as tight as possible but we find that we are no good rehearsing our stuff at home. We have to play them live to play them properly, and we often put half-written songs in the set and find out the structure and the melodies that way. We work so much better under pressure that this way helps us create and figure things out, rather than the opposite."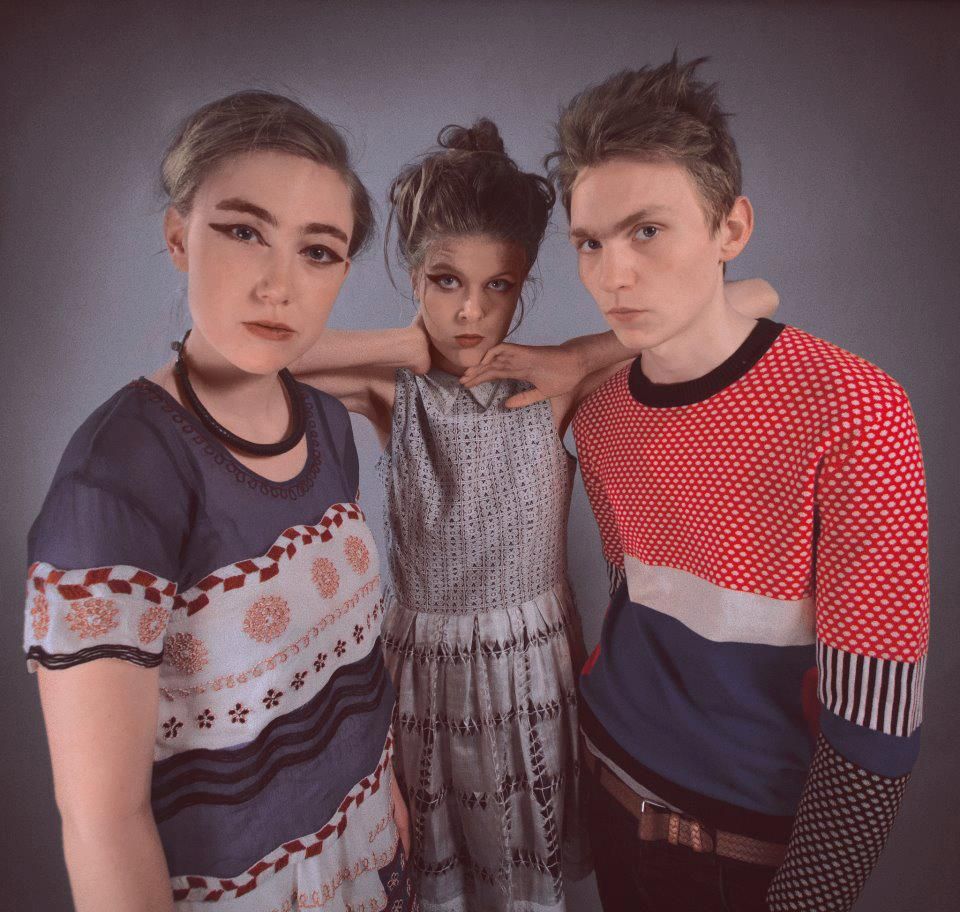 Obviously, their age has been a talking point; even the most established artists would be hard-pressed to summon the calibre of noise that the teenage threesome do. Ákadóttir isn't so sure that it's been too much of a problem to get taken seriously. "I don't think it's been harder to get through due to our age, we're not exactly new to the music scene here, having played in various bands before. I think people will take you seriously if you mean what you are doing and deliver that in the music you make. It shouldn't have anything to do with your age." (The bands that she's referring to include Pascal Pinon, the lo-fi folktronica outfit she performs with alongside her twin sister). Having just finished her school education, Ákadóttir has plans for continuing studies. "I'm going to university [to study computer science] in the fall, Áslaug is going to continue taking clarinet lessons and Doddi is still deciding what he wants to do. I think getting an education is really important and you should always find a balance between following the music dream and staying on the ground, thinking further into the future. There are endless things I want to study and I'm pretty sure if you work hard it will be easy to both play with the band and get a good education."
The lyrics that Ákadóttir sings, whilst awkward to comprehend for the average non-Icelandic speaker, are taken from classic poetry and literature. When deciphered, they reveal the tales of yore and reference nature regularly ("['Góða Tungl'] means 'Good Moon' and it's an ode to the moon"), with every word lifted from dusty books. "All our lyrics are old Icelandic poems, there are tons and tons of these poetry books in all shelves everywhere here in Iceland. So much has been written in our language that it's a shame it's not being heard more often. The poems are mostly from the romantic era, so they fit perfectly for singing because there are very strict rules about syllables and flow. You could say the words have been delicately sewn together and in a way they already have their song, their own melody when you read them." It's serendipitous, that's for sure.
By listening to the band, you may find it hard to pinpoint specific roots and inspirations. "My mum listened to a lot of soft pop music, like Travis, Tori Amos and the Cranberries. I remember growing up listening to that and it has probably affected me, in a subconscious way. My dad is an experimental composer, and has introduced me to more avant garde music, though he never listens to it at home and doesn't push it towards me or my sisters." There's a pop element to their music, but not overtly so - the hooks and melodies are elegant and dreamy. It's not just their parents that have had an impact on their style though, noting varied influences: "All the creative people around us, ideas, positive energy and bad weather. Fever Ray, Enya, Portishead, Flying Lotus, punk, classical, techno, and everything minimal."
As tends to be the case with musicians from the region, comparisons to Sigur Rós and Björk have begun to crop up. "They are the biggest names that have come from Iceland and in a way they are unofficial representatives for the nation and its culture," muses Ákadóttir, before pondering the role of nature upon Icelandic music. "The biggest misunderstanding about the music scene here is probably that every band is inspired by the nature, because when I think of it, I suspect only Björk and Sigur Rós would admit to that. The nature and landscape here is undoubtedly amazing, and both twine it with their visual and musical creations, and throughout the years, Iceland is becoming an increasingly popular destination for tourists, especially because of the nature and the music. So I think for that reason this collocation has passed on to almost every other band from the country." Disregarding generalisations, it's not a bad place to strike up a music career at all, not by a long shot. "The scene is so small, when you are a new band it's easy to get shows and to release your own music and build an audience. We got into it quite fast and learned how to be in a band, also got good advice from other band members and people in the industry. We released our own EPs and realised how that whole thing works. It is something we are very grateful for now that we are expanding the project abroad and working in much a bigger scene."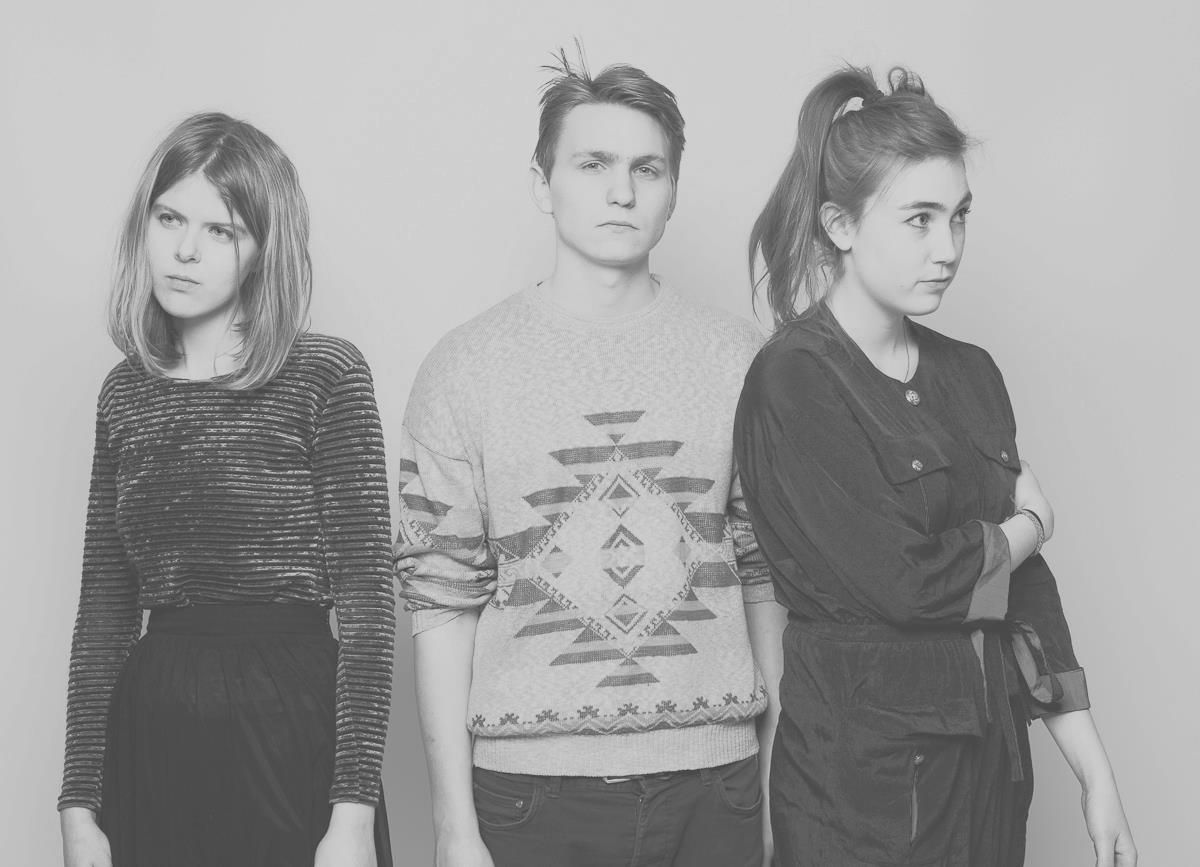 On Samaris, the production is crisp and fluid, both claustrophobically intimate and expanding like the horizons of the universe. Though it's split into two EPs technically, it doesn't seem divided. "The first half is recorded in the studio in Doddi's music school, so the recordings are all very raw. The songs were written there as well, starting with a beat or chords, then I sing melodies over and choose lyrics. The clarinet lines are written together with Áslaug and all the production is finalized by Doddi." The first EP was created with the winnings from Músíktilraunir, but the next didn't have the luxury of a large budget. "The second EP contains songs written in my garage, over a longer period of time. We were always on our way to release them, but didn't finish until right before Iceland Airwaves 2012, with everything done the last minute. One of the mixes was made the same week, and mastered the day after. We didn't spend anything on advertisement, not even time for that matter, but let the word spread out, so there was no reason to let the songs wait, just throw it out there."
Though they have an album scheduled for release with a fortnight, there's another on the way. They've slated a follow-up to Samaris for this autumn - a proper debut LP. "We're almost finished! Only one song left, apart from that it needs some mixing and then it's done. It's a collection of songs that we have been working on since the beginning until just this spring, so it's hard to pick one thing that has influenced it. I think overall it's been like a dance or a conversation between the three of us, all bringing something completely different to the table, treading that fine line that we all like, and then giving it all the spirit we can." The focus this time is on evolving their sound, experimenting, and the sea. "We have a couple of songs about the ocean. A lot of poetry was written about it because back in the day it had such an influence, often in a scary way. It took lives but gave the fish, and I believe almost everybody lived by it. Musically we are moving towards new directions, experimenting with genres that are close to our sound, yet have something unique about them, like trip-hop, dub-reggae and D&B."
As the balmy evenings unfold and the summer wears on, festivals will flourish for brief weekends like bright-burning flames, eventually extinguished by time and the whirring cogs of everyday 9-5 life. Samaris will feature at a lucky handful, perhaps aiming to repeat the success of their stellar Iceland Airwaves set last year: "We are doing [it again] this year and we played at Sónar, both in Reykjavík in February and Barcelona in June. We have also been travelling a lot in Iceland, there are so many really cool festivals here, often in exotic locations. In July we play at Extreme Chill Festival, right beneath Snæfellsjökull glacier." When they wind down, there are few average teenage activities on the menu. "Travelling, sun-tanning, reading books and writing songs, charging the batteries for winter."
In the more distant future, Ákadóttir lays out some desires. "I really want to go to the U.S. and tour. I've heard it's no joke, but I feel like it's something you have to do, for the sake of the experience. I want to do more touring in Scandinavia, and Japan is always high on the list." These will undoubtedly be valid options come autumn when their new album campaign is in full swing and the wider world glimpses into the microcosm of Samaris. In the meantime, patiently await their upcoming offering - a beautiful, dazzling record to drown in.
Samaris' debut album is out now. Read our review of it by heading here.