2013 was always going to be a hard year to top, not just for the established artist but for the newcomers too. We saw the likes of Vic Mensa, Kelela and Chance The Rapper make waves. Whilst it was also the year of the big album as Kanye West, Beyonce, Drake and J. Cole all released albums. Nevertheless, we were blessed with some gems this year, which we didn't have to spend a penny on, guilt-free.
One of the great things about many of the albums that made this list is that they couldn't solely be defined by one genre. Artists understand that the key to longevity is to change it up, diversify and harness different musical elements. Fans are far more forgiving if they know they don't have to purchase an album, therefore free projects are a great way of being experimental.
This list is just the tip of the iceberg, there were many of projects which could've easily made the cut and it's worth checking exploring further, especially on SoundCloud and Rdio.
Remember to enter our competition to win a Sonos wireless speaker (details can be found at the bottom of the page).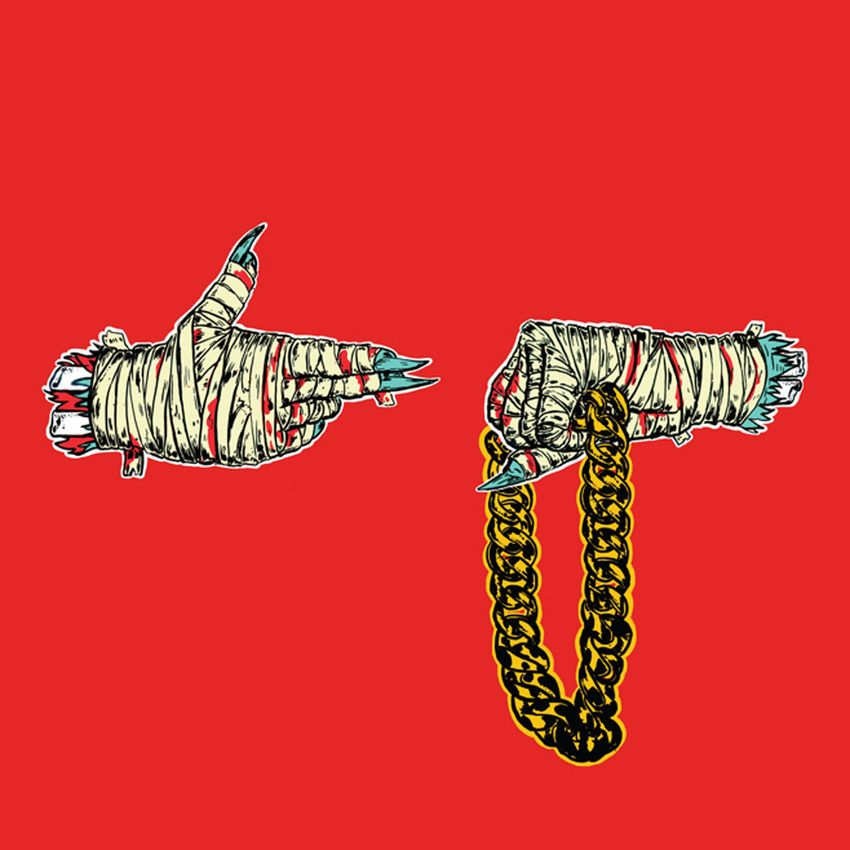 Run The Jewels - Run The Jewels 2
As soon a sequel was announced, fans knew that Run The Jewels 2 was going to be one of the best projects this year. The duo, comprising of Killer Mike and El-P, created an album worthy of being lauded one of the greatest sequels of all time alongside The Godfather Two and Aliens. RTJ2 is antagonistic and abrasive, it'll have you screwing your face on your morning commute to work. The track 'Early' is an account of police brutality, something Killer Mike has spoken at great lengths about recently. Whilst 'Blockbuster Night Part 1' is a magnificent display of technical ability. The album is an embodiment of the dynamic nature of modern rap whilst maintaining the traditional brash and vibrant characteristics.
Notable tracks: 'Blockbuster Night Part 1', 'Early' and 'All Due Respect'.
Download: here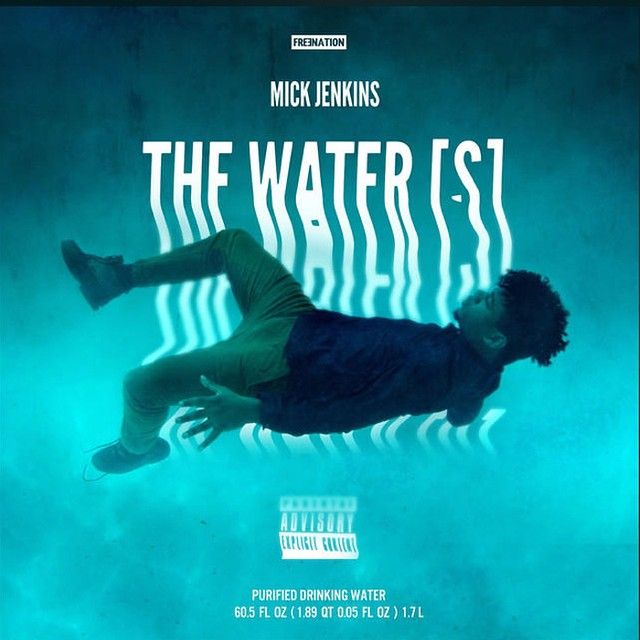 Mick Jenkins - The Water[s]
Many consider 2014 to be a poor year for rap, which is quite unfair considering the breadth of great material that was released in 2013. Nevertheless, Mick Jenkin's third project, The Water[s] most likely joins Isaiah Rashad's Cilvia Demo and Run The Jewels 2 as one of the best rap albums of the year. Mick Jenkins also represents the new wave of rappers coming from Chicago, which includes Chance The Rapper and Vic Mensa. The Water[s] is a well crafted project where as the name suggests, each element of flows wonderfully. Jenkins lets his words do the talking, poetically painting a picture where each song takes on the album's concept, water. The whole album is fluid, there's an array of subject matters and themes which Jenkins addresses but it all comes together in a bold message.
Notable tracks: 'THC', 'The Waters' and 'Jazz'.
Download: here
Raury - Indigo Child
Receiving a cosign from Kanye West before your debut project drops has got to do wonders for appeal, and confidence. The 18-year-old singer-songwriter from Atlanta takes elements of indie, rap, soul and gospel and fuses them together. Whilst it's not a sound known to come from Atlanta, it appears to be something quite natural to Raury. In fact, when André 3000 first broke onto the scene, his sound wasn't something that was considered as typical of Atlanta. Indigo Child is a great debut that sounds very much like a campfire-type album; it's introspective and in parts, it channels Kid Cudi.
Notable tracks: 'Wildfire', 'Superfly' and 'God's Whisper'.
Download: here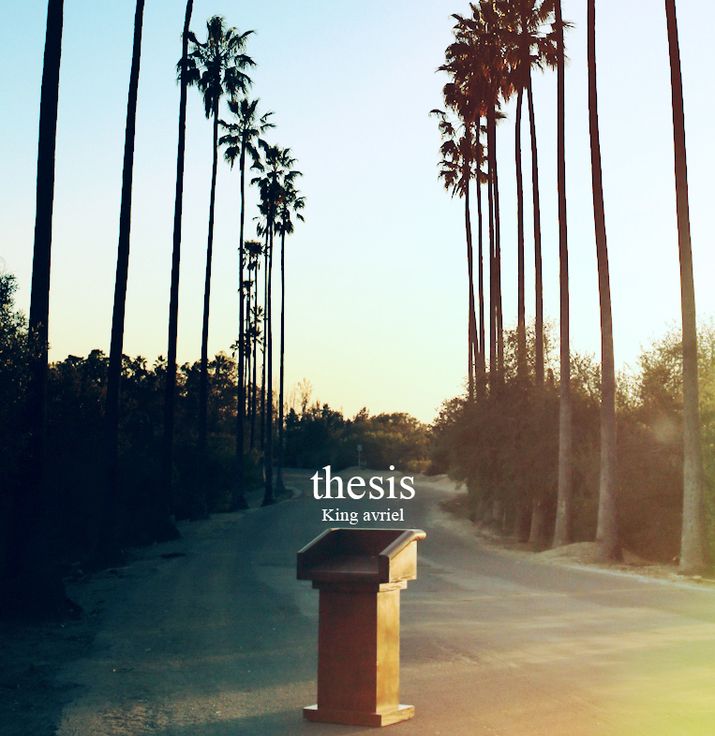 King avriel - thesis
Bursting onto the scene towards the back end of 2013, LA-based songstress King avriel delivered a powerful album this summer titled thesis. After a career in modelling and graduation from college, King avriel focused her attention on music. Much of the album was a social commentary and a candid account of her own personal experiences. Coupled with top notch production and electrifying vocals, thesis was a potent work of art that mustered a deep connection with listeners.
Notable tracks: 'Follow Me', '180' and 'Freedom'.
Download: here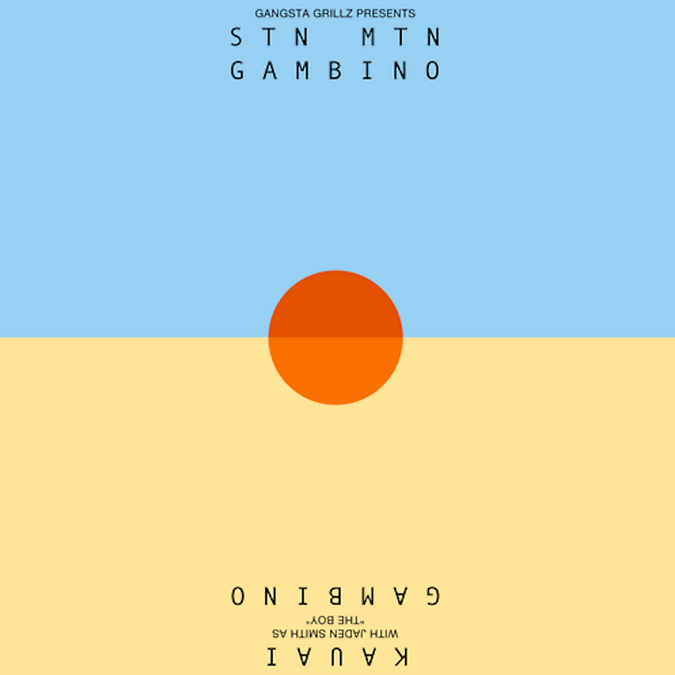 Childish Gambino - S T N M T N
Because The Internet took Childish Gambino to new heights. His debut album Camp was a success but it took some time for rap fans to take to Gambino. Gambino dropped STN MTN alongside the EP Kauai, which were both considered dual sides of a concept album. Whilst Gambino sang throughout Kauai, STN MTN was more of a rap mixtape, taking its name from his hometown Stone Mountain in Georgia. Nevertheless, the project took listeners on a journey to Atlanta where he celebrated its music scene whilst lamenting what he'd do if he were to run it. It was also touching that the project featured a cover of Usher's 'U Don't Have To Call'. The mixtape shows the dual life that he lives as both Donald Glover and Childish Gambino, but married with Kauai, he proves to be a well-rounded artist capable of great artistry.
Notable tracks:' Dream / Southern Hospitality / Partna Dem', 'U Don't Have To Call' and 'Fucks Given'.
Download: here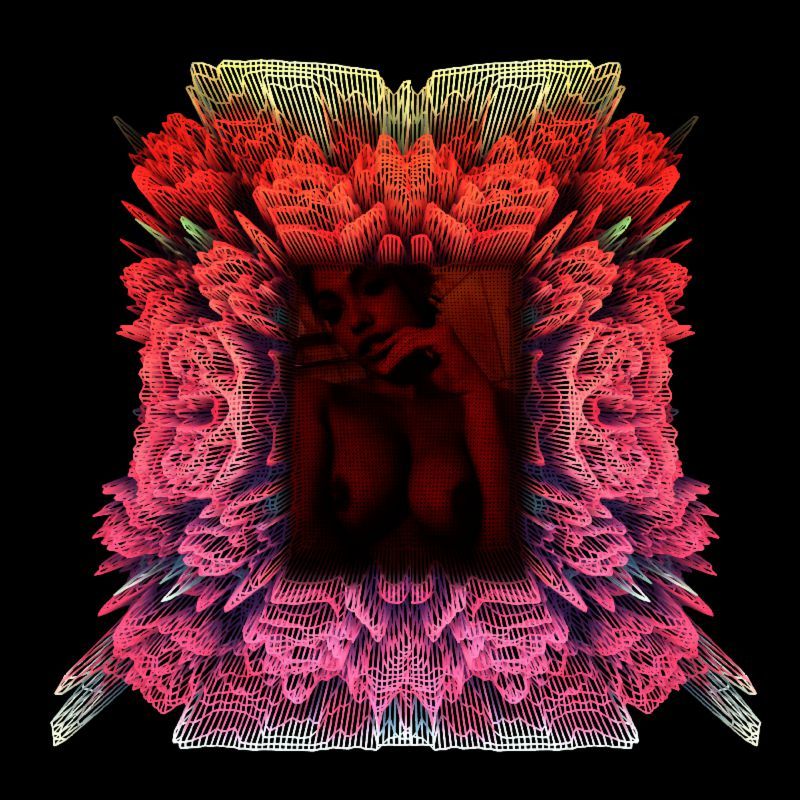 Shlohmo and Jeremih - No More
When news first broke that Shlohmo and Jeremih would be pairing up to release an EP, many were as stunned as they were giddy. There was a delay in the project coming to fruition but one that was worth the wait. Whilst one is an R&B artist and the other an instrumentalist, the product of their collaboration proved to be a success. No More takes a blend of both their attributes, Jeremih with his silky vocals and Shlohmo with his bassy and echoey productions. The EP ends up being a seductive and intimate piece of music that manages to straddle numerous genre lines.
Notable tracks: 'Fuck You All The Time Remix', 'Bo Peep' and 'No More'.
Download: here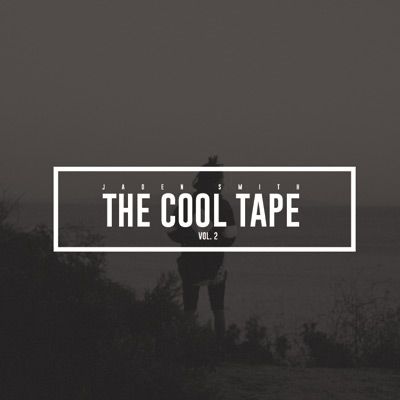 Jaden Smith - Cool Tape Vol. 2
Jaden Smith has surprised many people with his rapping ability. Whilst he may not be as adept on the big screen, Jaden proves he has the creative know-how to produce a solid body of work. After becoming a meme with pearls of bizarre wisdom on social media, hype around the young star grew, enticing people to explore his music. The mixtape itself is intellectual, brimming with teen confidence yet it remains murky and difficult to decipher. When you listen to Cool Tape Vol. 2 you wouldn't believe that this is the product of the 16-year-old son of Will Smith. Then again, it shouldn't come as a shock that Jaden possesses strong music ability.
Notable tracks: 'Let It Breathe', 'Fire' and 'PCH'.
Download: below
Sango - Da Rochina 2
Soulection's Sango followed up his debut LP with Brazilian influenced Da Rochina 2. The Michigan based producer delivers a rich sound on Da Rochina that had listeners reloading the tape for a second consecutive listen. Whilst heavily influenced by Latin music, as the track names suggest, Sango fuses these sounds with funky hip-hop sounds making it one of the most diverse LPs of 2014. There is also a recognisable R&B influence as the producer samples Aaliyah and '90s group Immature, in which Marques Houston started his career. Overall, it's a great body of work created by an artist that represents an avant-garde crop of producers
Notable tracks: 'Maluco', 'Baile Somebody' and 'Me dê Amor'.
Download: below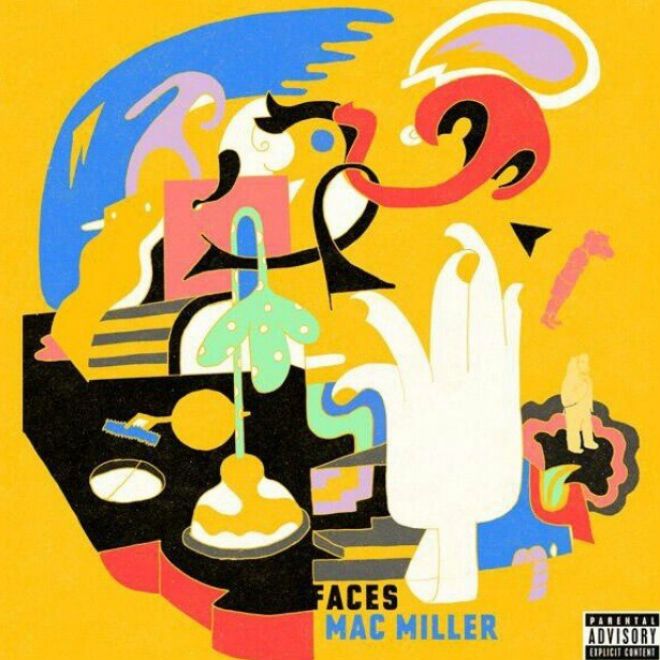 Mac Miller - Faces
Watching Movies with the Sound Off propelled Mac Miller to new heights, so much so that it's arguable his best project to date. This year he followed up with Faces, a brilliant display of his production under the pseudonym Larry Fisherman and his unorthodox lyricism. Spanning 24 tracks, it's jumbled yet there's some consistency and method to the madness of it all. Faces sees Mac Miller beginning to match the likes of Vince Staples in regards to songwriting, which many fans were glad to witness as the signs were there.
Notable tracks: 'Therapy', 'Insomniak' and 'Polo Jeans'
Download: here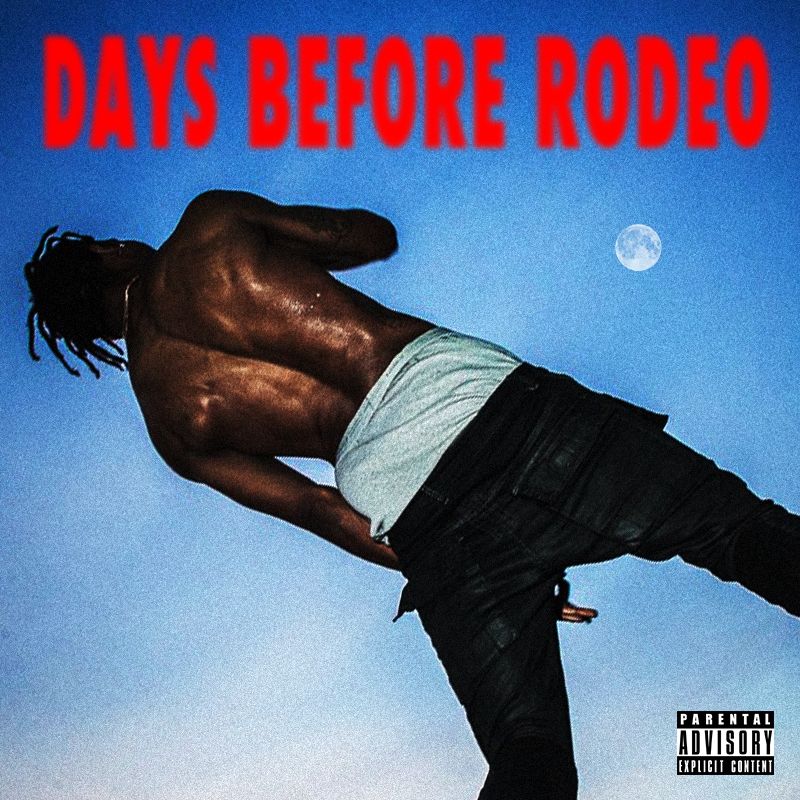 Travi$ Scott - Days Before Rodeo
Days Before Rodeo sees Travi$ Scott display his extravagance in a way which doesn't sound too overbearing. It's a change in direction from 2013's Owl Pharaoh, but with Days Before Rodeo he doesn't move into territory that is alien to him. Sonically, it appears as if Scott channels both Kanye West and Kid Cudi whilst ensuring that Days Before Rodeo has his own stamp on it.
Notable tracks: 'Drugs You Should Try It', 'Zombies' and 'Don't Play'
Download: here