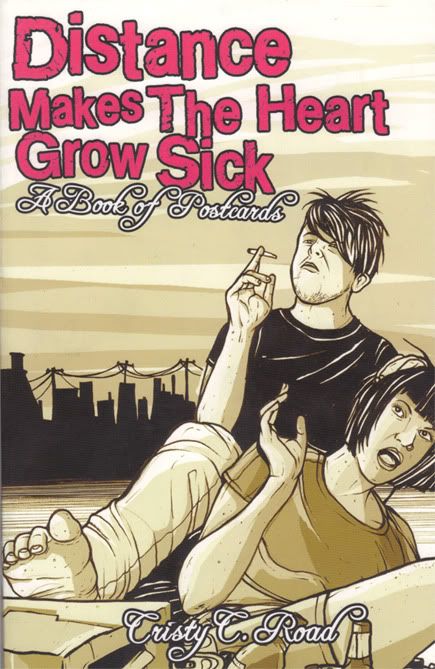 Cristy Road
started making punk zines at the age of 14. Basking in left over teen angst Cristy's art romanticizes the underdog like its nobody's business!
Distance Makes The Heart Grow Sick
is the first collection of 6 years featured on 90 postcards. The book includes work she has done for Bitch & Jane Magasines, Green Day, The Queers, Esther Bell and many more. Cristy continues to create the visual voice of DIY Punk rock youth.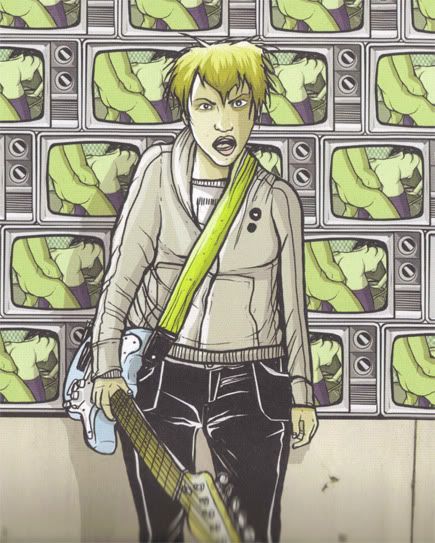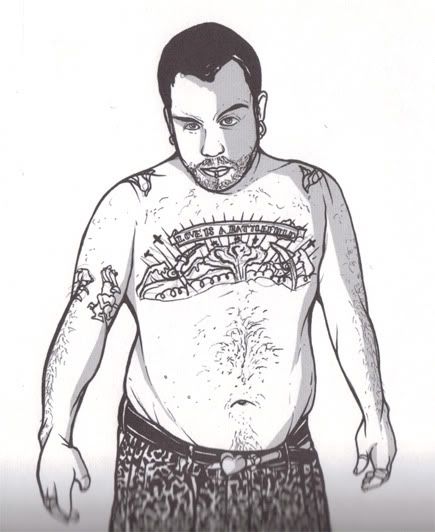 There's a lot that I really quite enjoyed about this book. In fact, cover to cover, it's put together very well indeed. The book starts off with a short story that although has no relation to the rest of the book, really sets the tone for the images you are about to see. The story follows two friends embarking on a journey away from all that they have grown tired and sick of. But in the same instance the pair are haunted by what they will grow to miss and all the loose ends that they couldn't tie up before they left, with the daunting possibilities that they'll all still be waiting should they ever return. Its a great introduction that wets your creative appetite.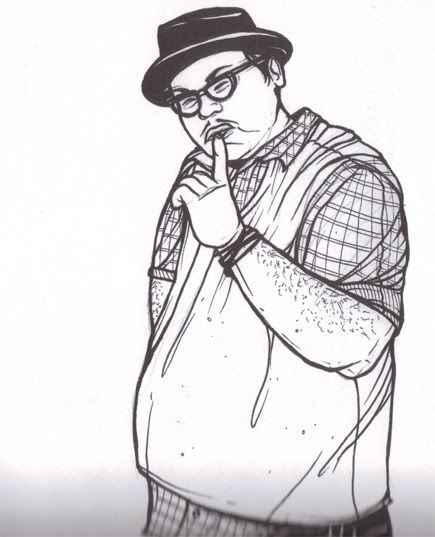 The book flicks back between a series of black and white drawings and those in colour allowing the art of Cristy Road to be fully appreciated. Love, sexuality, music and the violent society in which we live all seem to be the issues that are depicted in Cristy's work and this book is compiled from a little bit of each. Each picture tells a story or raises one of the issues previously mentioned. This is very much needed in a book that contains no words. But I like how there are no explanations or annotations. The images speak with more conviction and emotion because of this. And whats great is that if one should wish to cut up the art work found inside, each piece makes for a really cool and unique post card to send to your friends, stick up on your bedroom wall or even frame.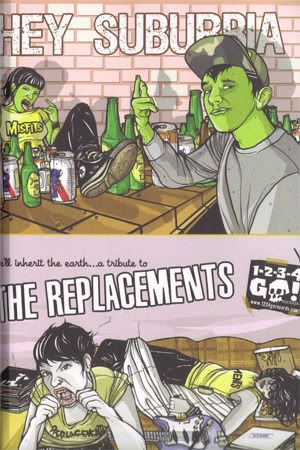 You can find Cristy C Road and all her other projects at Croadcore