In terms of social acceptability, game music carries with it some misconceptions. If you tell somebody you enjoy listening to video game music, the tune that runs through their head is that of a highly compressed, 8-bit crackly PacMan-esque tune the likes of which Aphex Twin could lay claim to (he created the drum and bass remix of the tune under the pseudonym Power-Pil), never the sweeping orchestral score from the Uncharted series or Bioshock Infinite's collection of anachronistic pop re-imaginings. Thankfully, the guys behind Final Symphony have pulled out all the stops to create a credible performance that any music lover can instantly relate to, regardless of their level of exposure to medium of video games. This has mainly been achieved by the hard work of Executive producer Thomas Böcker, composers Nobuo Uematsu and Masashi Hamauzu, arrangers Jonne Valtonen and Roger Wanamo and the enlistment of conductor Eckehard Stier backed up the full force of the London Symphony Orchestra.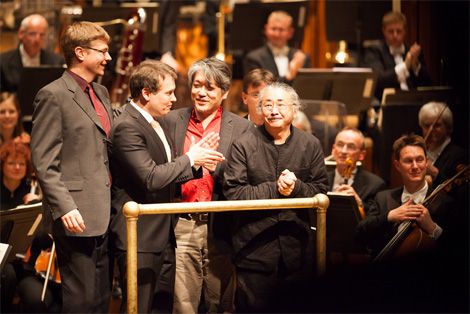 The fact that they've chosen the music from Final Fantasy VI, VII and X for adaptation doesn't hurt either.
There are some pieces of music that follow you throughout your life. For some people, the refrain from an ad jingle will stick in their head, others an epic symphony evoking images of heroic deeds and glorious landscapes. No matter how simplistic or grandiose the music, one constant remains the same: if a tune affects you, hearing it will always transport you back to the time when you first fell in love with it. For me, it's the music from Final Fantasy.
The first time I played Final Fantasy VII, I was in a pretty strange place in my life. I was 16; my parents had moved out and left me to live in the family house with my girlfriend at the time while they ran a pub halfway up the country. It was a pretty fucked up situation for someone my age (with as many negatives as positives - that house became an ongoing party that didn't stop for nearly 3 years), but if anything got me through it, it was my escape into the world of Cloud Strife and his group of intrepid companions. I'd played other Final Fantasy games before, but this was the first one that actively took over my life, and may also have been one of the major factors that caused my missus at the time to run for the hills (and rightly so - I was a bit of a tit when I was in my teens).
If anything has stayed with me about the game, it was the soundtrack. Revisiting earlier titles, I can also say that the same holds true. I barely remember Final Fantasy IV, V and VI, but God knows if I'm whistling something it's probably from an FF game.
As I take my seat in the Barbican's main hall, I am constantly checking my wife's expression. She has absolutely no frame of reference for the music she's about to hear, save for her watching me play the games. I'm basically using her as a litmus test tonight. For myself, and the majority of the audience (some of whom have arrived in cosplay), it's clear that this performance is a landmark event. Somebody has poured blood, sweat and tears into something that many of us have been told isn't worthy of our adulation.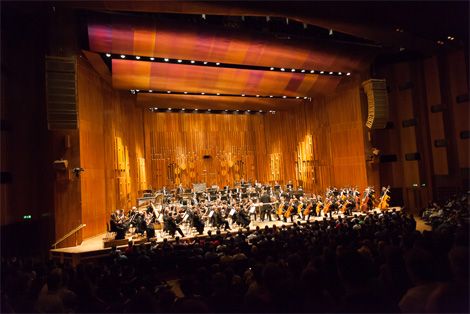 The LSO's performance is absolutely breathtaking. While it would be all too easy to merely transcribe the original games' music, and then re-arrange it for non-midi instruments, the arrangers have taken it a step beyond. They've reimagined the music, allowing it to stand on its own two feet, so that you could hear it completely independently of the game, and still get a sense of scale and journey. The hero's tale is, after all, as prevalent in music as it is in other media like literature and cinema (Wagner's Ring Cycle even went as far as inspiring Tolkien), so Final Fantasy was an excellent choice, with their oft repeated tale of one person overcoming insurmountable odds to save the world.
While I'm clearly biased, leaning more towards Final Fantasy VII than X or VI, I can honestly say that the stand out piece of music from the night was the second movement from FF VII Symphony In Three Movements - Words Drowned By Fireworks. Utilising Cloud, Tifa and Aerith's themes, the music lays bare one of gaming's most complicated and famous love triangles, which as we all know ends in tragedy with the death of Aerith. The sense of loss is portrayed beautifully with an underlying discordance, with different sections of the orchestra playing different character themes that, while they fit together extremely well, still jar slightly, as if each theme is competing for dominance. A great musical representation of the complications of love, each person vying for the others affection.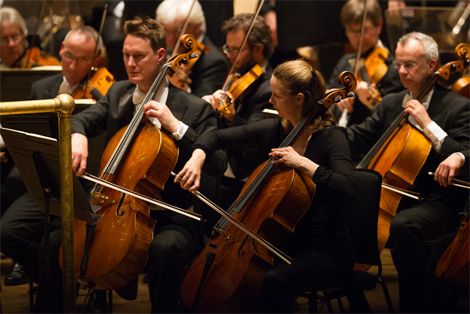 However, as I previously mentioned, the only reason I found myself captivated by Final Fantasy VII's symphony above the others was because I feel a strong affinity for the game. Benyamin Nuss' captivating piano performance on Final Fantasy X's Piano Concerto was a joy to behold, his performance almost as fun to watch as it was to listen to, and the almost Harry Potter-esque Final Fantasy VI - Symphonic Poem: Born With The Gift of Magic was a grand piece, eliciting a playful atmosphere in the auditorium, before switching into a staccato assault that brought forth images of feudal Japan.
As a gamer, I spent most of the concert with a lump wedged firmly in my throat. The power of the music was, at times, overwhelming, helped in no small part by the texture of sound a live orchestra creates in space. I'm also very happy to say that my non-gamer wife was, at times, as moved by the music as I found myself to be.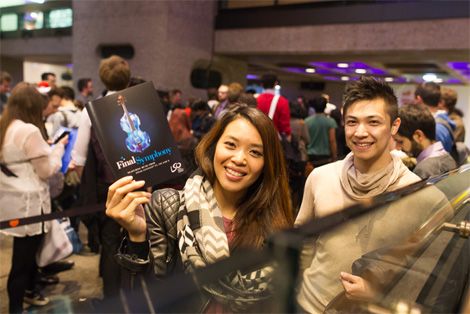 I've seen some televised events from other composers bringing video game music into a live setting, and the rock concert like execution, with short bursts and medleys of famous game music recreated faithfully, has never really won me over. With Final Symphony, I can honestly say that if I ever see Thomas Böcker, Jonne Valtonen or Roger Wanamo's name on a credits sheet, I will buying tickets to the performance, whether it's video game music related or not. I would suggest you do the same.