Photographer:
Tim Ferguson
Website:
http://encosion.com/
Full screen slideshows of Hjaltalín and So Say So
Icelandic sextet, Hjaltalín, play a mixed bag of folksy indie-pop rock with a bit of orchestral styling, thrown next to the occasional honky-tonk! One minute they're hard-rocking out, next it's a cabaret, complete with flamboyant flourishes on the violin and keys. Later still you can't help but participate in a bit of foot stomping to some country-style off-shoot. They're a disparate bunch - each member appear to be fully realised characters from a small theatre production. Some bands have members that assimilate into each other - you don't know where one begins and the next one ends. Clones of their collective interpretation of cool. Not Hjaltalín. You have the terrifying, polo-neck sporting, boff on keys - complete with (I assume unintentionally) menacing glares. The flamboyant violinist. The unshaven, sun-burnt platinum blonde surf rocker on vocals and guitar. The lounge jazz singer. The down-to-earth, casual-Friday, but seriously talented, drummer. The blonde siren from the 70's on Bassoon. And the scruffy basement band bassist. So not your usual bunch really. But together they soar to heights beyond appearance. My favourite parts were; the song in Icelandic - where the blonde rocker would introduce the late night drink-induced passionate number with the words 'genital touching' and invite us all to join them in Iceland someday; the more subtle orchestral flourishes littered through out the set - though never quiet satiating; the comical between song banter; and the overly catchy pop hooks and melodies. A little too much on the pop side of the palate for me, but great in small doses! Recommended. Local act, So Say So, supported the evening. More indie pop rock with potential. It can be difficult kicking an evening off - small venue, apparently no-one in attendance (yet) and the few that are look menacingly sober, bad spot-lighting a touch on the harsh side, nerves, etc - so I don't blame them for the timid start. I think they did a good job of warming things up. They worked hard and rocked out. Would be good to see what they've done in the studio.
Hjaltalin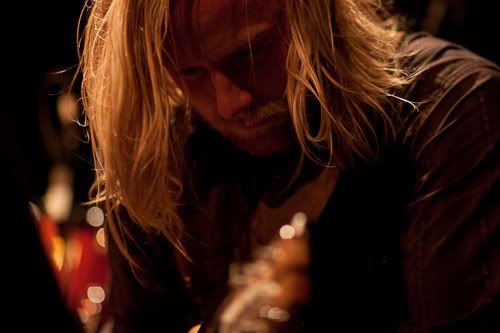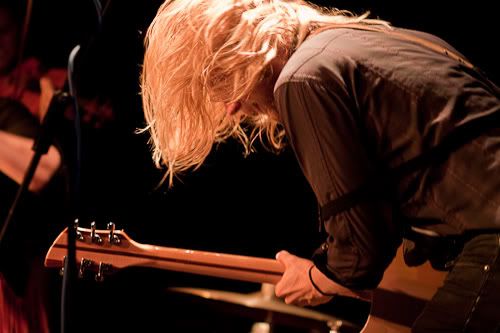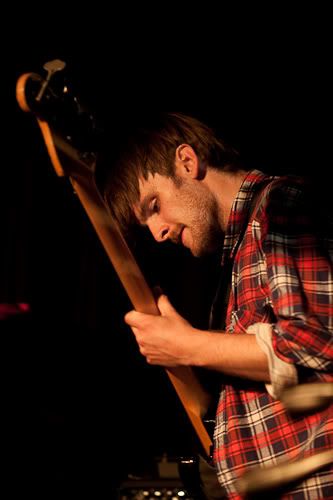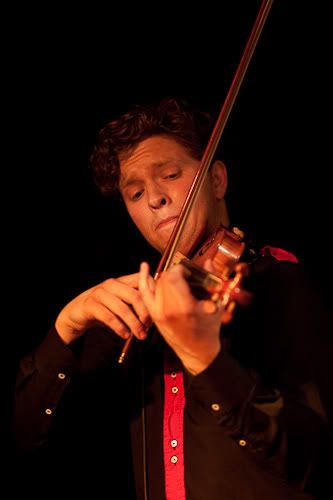 So Say So