Photography and words: Nick Miners
The Slaughtered Lamb in Clerkenwell has a tiny room in the basement with a bar in one corner and a stage in another. Most of the rest of the space is taken up with sofas and chaises longues, so it is a minor miracle that Icelandic seven-piece Hjaltalín are able to squeeze themselves into the performance area.
Their lead singer and guitarist, Högni Egilsson, is a man whose appearance promises what his performance delivers. Wearing brown woollen trousers held up with braces, big black lace-up boots, and sporting long flowing blonde hair and a beard, he looks every inch the Viking warrior (as cliched as that may be), and has a voice to match.
On stage they seem an unlikely combination. Högni's singing partner Sigga Thorlacius wouldn't seem out of place on stage down the road at the Covent Garden Opera House. Most striking of all are the presence of a bassoon, played by Rebekka Björnsdottir, and Viktor Árnason on violin, who together help to create Hjaltalín's unique sound. Completing the set are drummer Axel Haraldsson, bassist Guðmundur Óskar Guðmundsson and Hjörtur Ingvi Jóhannsson on keyboards.
They open with 'Trailer Music', a track from their debut album 'Sleepdrunk Seasons', in which the vocals playfully jump from Högni to Sigga and back as they sing about strange people who can't be trusted because their noses are too big. The tempo drops for the next track, 'Sonnet for Matt', based on a real life incident when they were accosted in a bar in Hitchin by a man who had had far too many Frosty Jacks.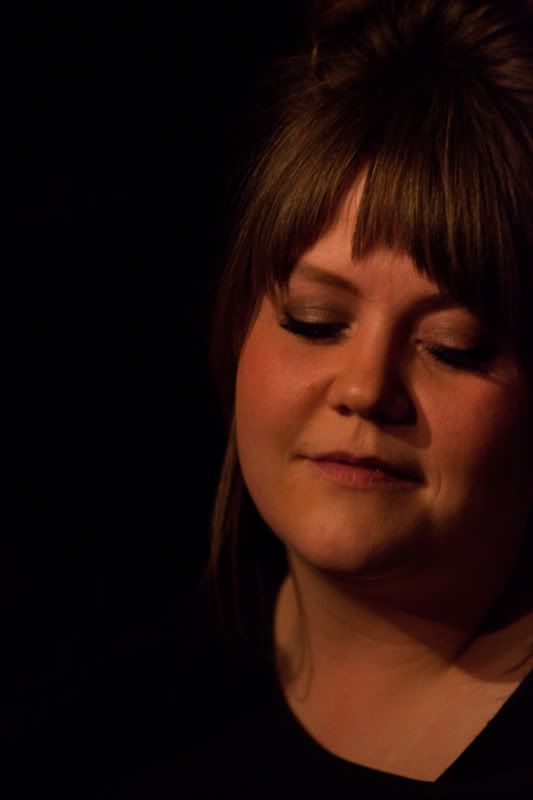 Their music runs the whole gamut. David Arnold style dramatics abound in the wonderful 'Feels like Sugar', the stand-out track from their second album 'Terminal', in which Sigga shows off her voice to best effect, while 'Suitcase Man', a song about a creepy photographer who steals people's faces, alternates between dark, heavy guitar rock and 70's jazz-funk. 'Traffic Music' is a whimsical track that makes the most of the classical instruments, and there is also a taste of things to come with three as-yet unreleased tracks, including the outstanding 'Year of the Horse', whose complex time signatures hint at the continuing evolution of the band's style.
Hjaltalín play around with a lot of their music, meaning their live performances are sometimes barely recognisable from the music on their albums. However their energy, enthusiasm, sense of playfulness and undoubted talent as musicians are woven throughout everything they do, and by the end of the evening they have the crowd baying for more, and deservedly so. Perhaps if their name were easier to pronouce we'd be hearing much more of them.