Photography and words: Nick Miners
At around quarter to ten on a Wednesday night in March, a small figure with Icelandic blonde hair walks onto the stage at the Vortex Jazz Club and starts plucking a refrain on a ukulele. As the audience realises what is happening, the murmur of conversation subsides and she asks how everyone is, and introduces herself.
The musician in question is Ólöf Arnalds, a singer who, like many musicians from her native Iceland, defies categorisation. This is the second of two nights at the Vortex Jazz Club in Dalston, London, to promote her latest single, 'Surrender' (on which she duets with Iceland's most famous export, Bjork), and the room is packed.
Each song is played on one of a range of string instruments, accompanying Arnalds unique, folkish voice. She introduces each with a few words about who or where the song is about, a smile that lights up the room, and is greeted with a laugh from the audience who are being treated like close friends being told a secret. There is a song about her older sister (played on the guitar), followed by a song about her younger sister (played on the charango); a song about four friends from Reykjavik, with a verse for each; a song about Skúli Sverisson, a close friend and musical collaborator; and a song by Skúli Sverisson. There is a cover of Bob Dylan's 'She Belongs to Me', and even a short instrumental number about a town in the East of Iceland called 'Seyðisfjörður', where it's 'hip to be an artist', according to the introduction we are given.
We interviewed Ólöf Arnalds by email before the evening's entertainment to find out a little more about her.
What is your songwriting process? For example, do you decide one day to sit down and write some music, or are you inspired by things you see and experience that give you ideas?
I'm constantly writing music in my mind. Usually my ideas go around in my head for months before I start trying them out on instruments. When I get them I deliberately don't write them down because if they survive and I remember them then I think they are worth having a look at.
How do you decide when to write in English and when to use Icelandic?
To be honest I don't know. It just depends on the mood I'm in and how the song speaks to me.
Now that you're getting international recognition, the majority of people who hear your music won't necessarily understand Icelandic. Do you worry that people will miss out on some of the emotion of those songs in your native language (despite the album sleeve notes with translations)?
I don't worry about it because I listen to a lot of vocal music myself where I don't understand the language and I don't feel that it gets in the way of having an emotional understanding of that music.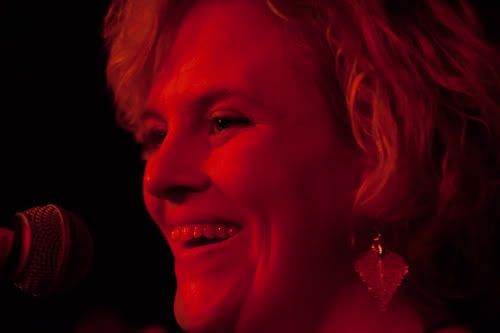 Did you write 'Surrender' specifically with Bjork in mind? What made you choose her as your vocal partner?
I had finished writing and recording Surrender before Bjork came into the picture. I met up with her to play her the mixes of the record and she got an idea for a vocal part that she offered to record and said I could use it if I wanted and edit it as I liked.
Are there any other musicians you would like to work with on future projects?
There are some people that I'm looking into involving in my next project, but I like the idea of that revealing itself once the record has been made.
When you're not writing or performing, what do you do to unwind?
Daydream, swim, go for walks, meet up with friends.
What would you say is the biggest lesson that life as a touring musician has taught you?
Well for starters, it isn't as easy as it seems. I try to be friendly to people I meet and no matter how sick or tired I am I put everything that I've got into my performance. Otherwise it's not worth it.
Back at the performance, Ólöf Arnalds is inviting the people crammed at the back of the room by the bar to come and sit with her on the stage. It is a strikingly warm gesture and only adds to the impression that this is a very special performance just for those lucky enough to have made it to the intimate venue tonight. Nobody who is here will forget this evening. Ólöf Arnalds is a rare and unique artist who is to be treasured.