When I spoke to Raury for an interview days before his debut album All We Need was set for release, his only concern was the youth. Over the phone, the Stone Mountain, Georgia artist confidently imparted the premise for the album as continuing a love renaissance, urging the young post-millennials like him to imagine a better world through his vibrant folk-tinged rap/R&B songs. Days later, upon listening to the debut full-length on repeat, I gave All We Need a rating of 7.5/10 in a lengthy review, explaining that the "acoustic guitar-driven folk music blends fervently with spoken word-esque rap verses and passionate R&B-mingled choruses through fourteen emotional purpose-driven tracks brimming with woke material and a call to change for the millennial '90s baby generation like the passionate artist" himself. Folk music and the human condition. But now, it was time to experience Raury's stage show to put it all in perspective.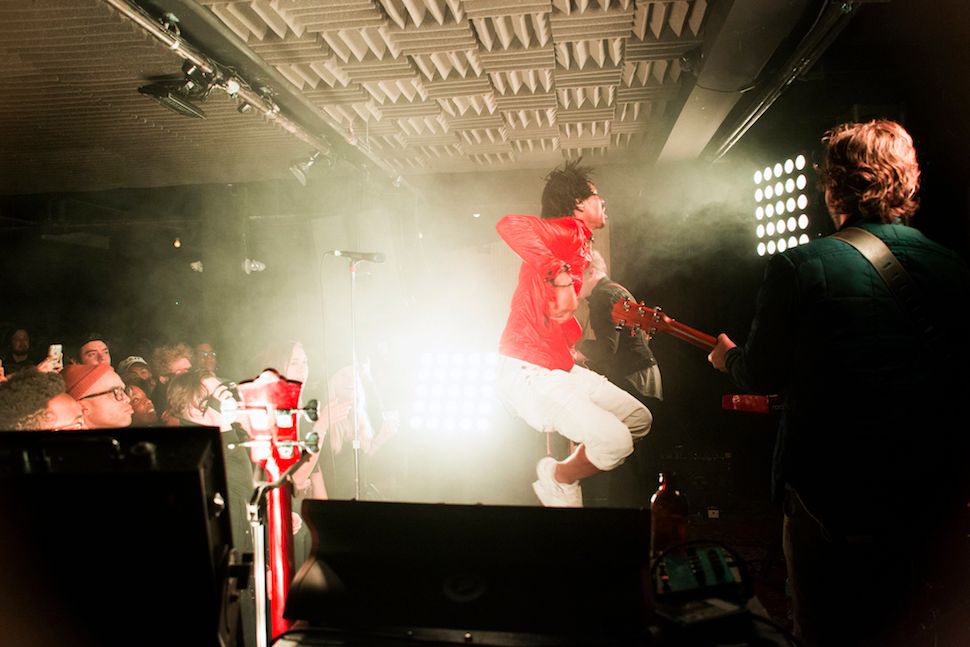 It was dark in the basement venue of Toronto's Adelaide Hall. Dark, but just light enough to see the diverse crowd huddle by the humble stage in anticipation. The stage lights flashed blindingly bright unexpectedly before drums, bass and guitar accompanied the battle-cry, "Lord save this burning earth." Raury leaped onto the centre-stage in a passionate charge, grabbing the mic stand and flinging his dreads to the side as 'Revolution' began, absorbing the Toronto crowd in its unexpected wake. "Do you feel the power of music?" he started.
From the jump, Raury's fervent stage energy matched the "emotional purpose-driven" album cuts he shared in abundance over the next hour. Making eye contact with each individual in the hall, inviting them to act as the fifth member of his band, they belted out 'Devil's Whisper', 'Friends' and Indigo Child favourites like 'Cigarette Song', together. A 30-something couple bowed their heads in meditation during 'Peace Prevail', while 'Trap Tears', triggered a raging jump-off before uniting the group with 'Friends'. Taking a break between songs, the eclectic Atlanta-native made sure to stop to talk to the audience candidly about where the inspiration for each cut came from. He preached the importance of doing things for people rather than profit, and paid homage to a late friend who had been murdered. The stage wasn't big enough for his energy. The sound-system did no justice to his song's lush soundscapes. But Raury stood there vulnerable and accepted.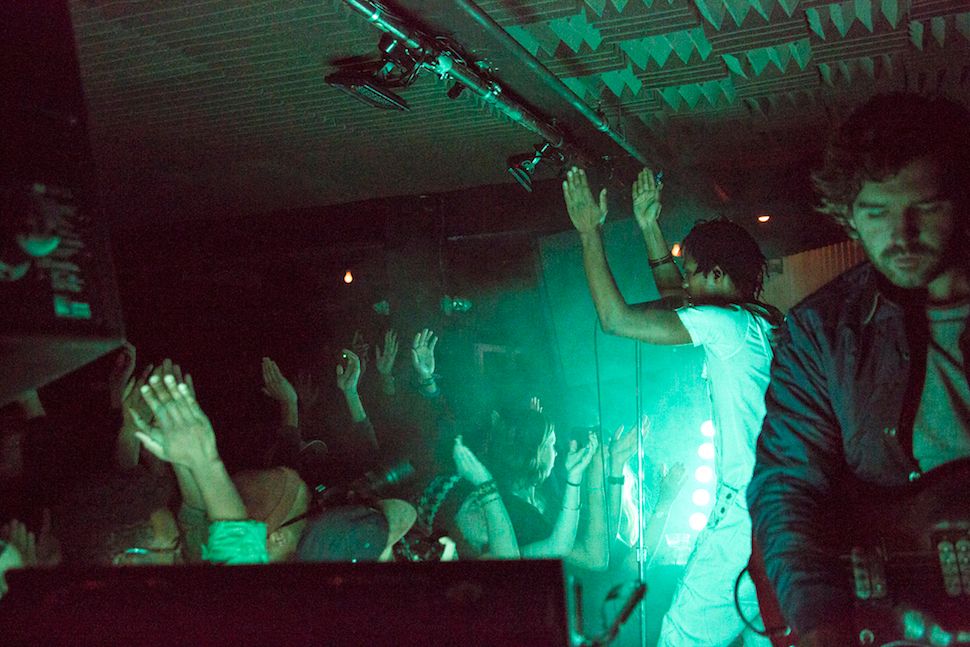 People may still call him an industry plant, and question his album sales, manufactured brand or the funding behind him, but despite critics' doubts, there's nothing more authentic than watching the effect music has on a diverse and assorted crowd. What Raury experiences with his fan-base is the stuff he sings about being possible on a greater scale. That's the kind of validity labels can't curate. When you see Raury live, it all makes sense. It's easy to believe.