Venue:
Roundhouse
Date:
12/07/09
As we swooped through the doors of the Roundhouse it soon came clear that although Mumford & Sons were headlining the twelfth day of the Itunes festival,
Stephen Fry
would be the main highlight. It was inevitable and something that both the Temper Trap and Mumford & Sons would probably agree with. Leading up to his arrival on stage there seemed to be an awful lot of confusion as to what he would be doing. Through a quick twitter glance on my phone, it seemed the legend himself was unsure about what he'd be doing too. After what seemed like a lifetime of waiting around for the holy man to appear, Mr Fry glided on stage and proceeded to make people smile, laugh and ponder. In the space of half an hour he managed to go through the history of about everything. His engaging, witty and educational speech had everyone mesmerized. The main thing he wanted to convey through his speech was copyright. His standing on the subject was pure anger at the big record labels, film companies that go after people for downloading songs/films and subsequently likens anyone that downloads a songs/films to a hardened criminal that would mug a granny. If you've ever seen those copyright ad's before films come on will know where he's coming from. His speech was so spot on. People that mass download and sell it on should be vilified but the ordinary person that downloads for personal use, or would subsequently go to a show of that band or whatever should never be put in the category of someone that would mug someone. After his rather rousing speech a Q&A session happened which provided us with an extra 15 mins of his presence, which we were all grateful for. An extraordinary person and extraordinary 45 mins.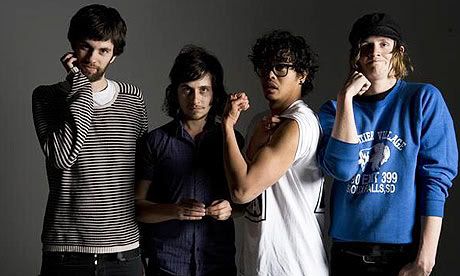 As I type this I'm still unsure as to what I'm going to write. For the most part I felt sick during their set, thus was the smell of cheese coming from the stage. The singer seemed to pull every rock cliché (and boy band cliché for that matter) out of the closet. Some of his arm/hand movements were ridiculous. Annoying movements and vocals aside, the band were incredibly tight. Not even the piss poor roundhouse sound could hold them back. The few instrumental tracks they played were EPIC but unfortunately they were few and far between. I'm running a campaign right now. GO INSTRUMENTAL!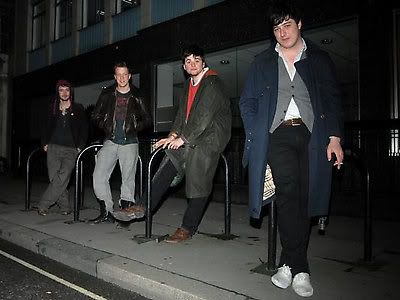 Start strong, end strong. If you stick to that formula you'll always do well. Obviously the 'start strong and stay strong' set is always gonna be the best but you can't have everything. I've been a fan of the band for quite some time now, so seeing them on Sunday was a long time coming. After someone like the Temper Trap I was concerned their acoustic style would sound a bit flat but after the fist few songs my worries turned into dust. They simply radiate joy and when you combine that with foot stomping harmonies, it doesn't take long before the entire crowd are dancing a country jig. Like I mentioned earlier, the mid section did seem to drop in tempo quite a lot and subsequently the mood dropped. At 10 on a Sunday night you need all the energy you can get, so maybe the song choice in the middle wasn't to wise but thankfully once the mid section was over we were treated to one hell of a finale, which saw lead singer (Marcus Mumford) take to the lonely drum kit. They were never gonna match Stephen Fry but god damn they were good.