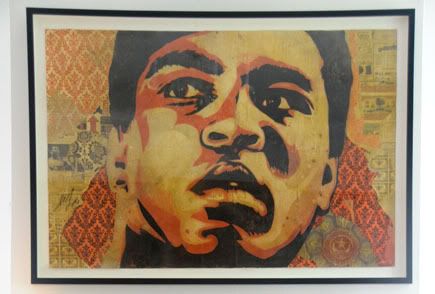 Compile a list of the most important international street artists historically and contemporaneously and chances are that the names you have chosen are included in
the most expansive street art exhibition to hit London this year.  On November 18th,
The Thousands
, an exhibition of some of the world's best street art, will open in London for just 5 days.
The Thousands
will feature original work by some of the top names in street art: Faile, Banksy, KAWS, Shepard Fairey, Swoon, Herakut, Barry McGee and many more. Most of the work will come from private collections, but there will be a few brand new pieces direct from the artists. What's even more outstanding is the fact that the show has been organized by a young man and street art collector and fan, who is nothing short of an inspiration to youth. 18 year old American expat RJ who is currently living in London, started his own website
Vandalog
in late 2008 aiming to celebrate the achievements of street artists around the world and aid in solidifying their rightful place in art history.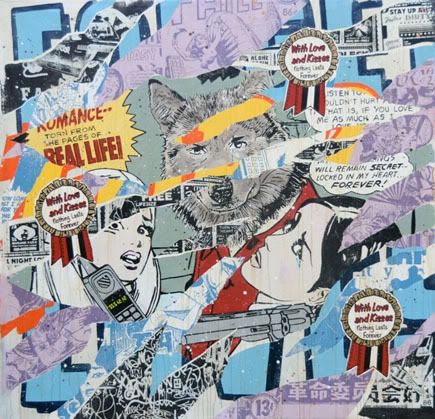 With the Tate Modern putting on a collection of street art pieces outside their museum last summer and with the Bristol Museum letting Banksy take over for a few months this year, street art culture is taking definite steps in the right direction, but
The Thousands
attempts to show the art world and the public that there are great works of art within the sphere of "street art," and that street artists deserve a place in art history at least equal to that of The Young British Artists or the great pop artists.
The name
The Thousands
comes in part from a short fable by Daniel Alarcón which was published in McSweeney's #28. "I see the story of "The Thousands" in street art all the time." exclaims RJ. "Around the world there are thousands of anonymous and semi-anonymous people and artists working outside the restrictions of government and/or the art establishment to create something that cannot be understood by those authorities. And this exhibition highlights the best of those thousands so that the art establishment will hopefully begin to understand and appreciate these artists. So that's why it's called The Thousands."
The Thousands
will be open from November 18th through the 22nd of November at
Village Underground
in London (54 Holywell Lane, London, EC2A 3PQ). A companion book will be published by
Drago Lab
to commemorate the event.