Photographer:
Tim Ferguson
Website:
http://encosion.com/
Venue:
The Purcell Room, South Bank
Date:
15/11/09 Wow! Great show!
Vijay Iyer
put on a fabulous set despite people walking out after each song... Seriously, WTF!?! Talvin Singh joined Vijay for the last two tracks. The last of which, a Stevie Wonder cover, was truly exemplary. Such synergy! I was fortunate enough to photograph them during the soundcheck - which was the first time they had ever played together, but you would never have known! I can't wait to see Vijay return someday with a trio or quartet. He really shines when playing with others. That's not to say that his solo work is anything to sneeze at. On the contrary, it was beyond impressive! Support came from a dynamic, expressive duo: Leszek Możdżer (Pole) & Lars Danielsson (Swede). Fantastic stuff. They earned the encore! Lars must be one of the most expressive double bassists I've ever seen. They had a lot of fun feeding off each other. Tight. Możdżer appears to be somewhat of a celebrity - signing autographs with Polish expats after the show...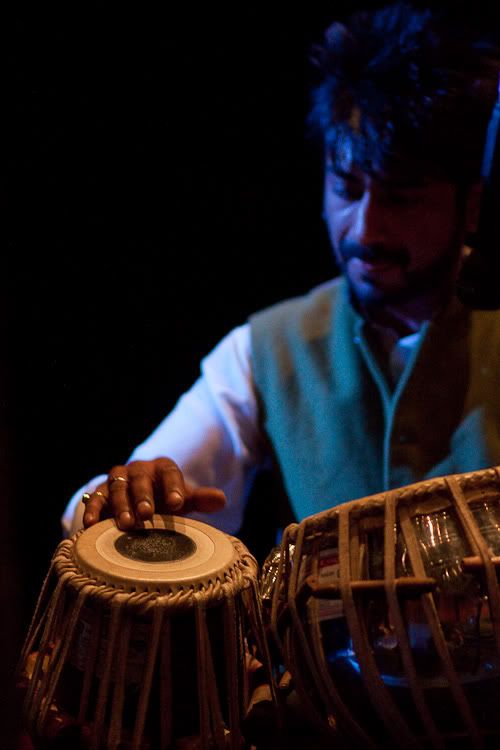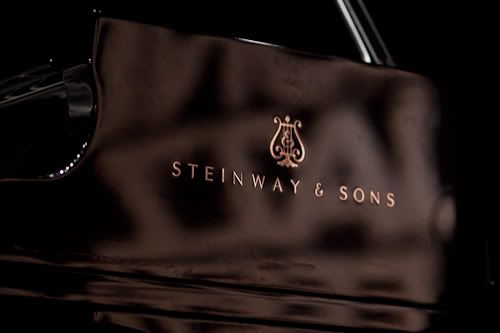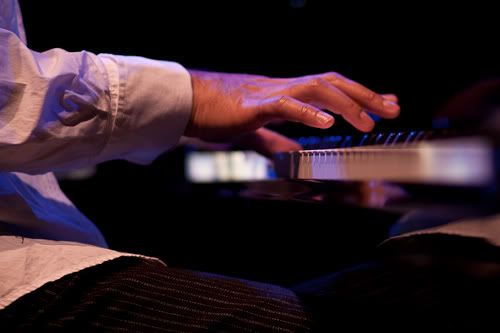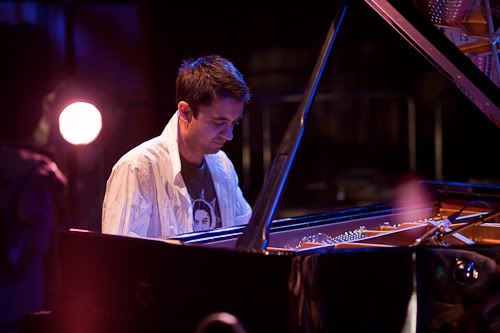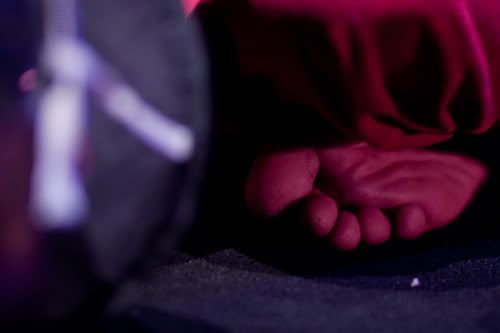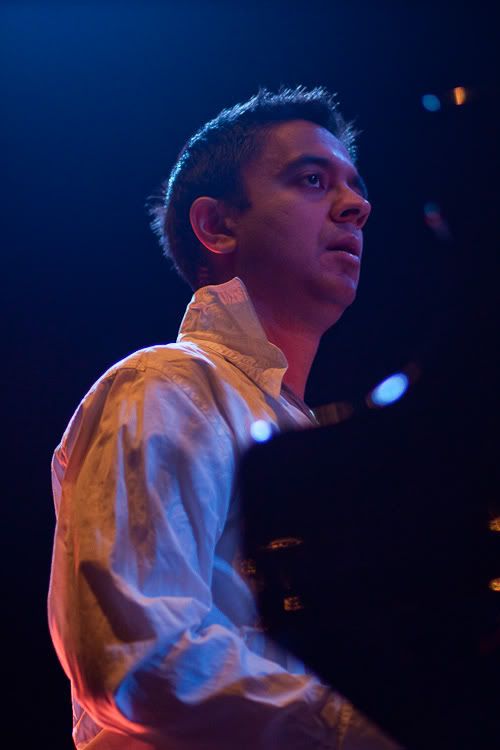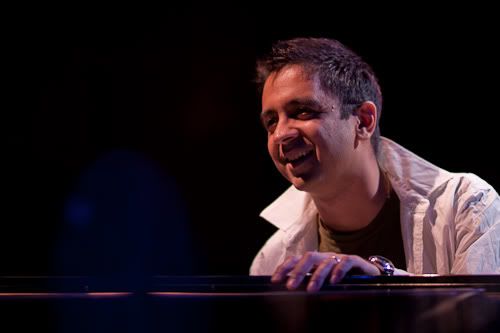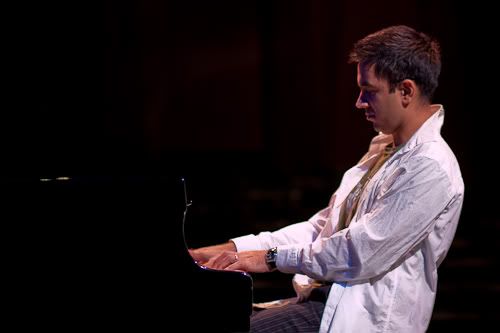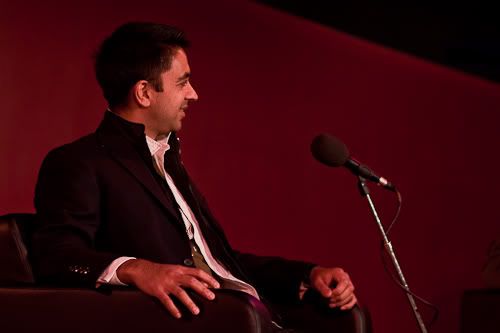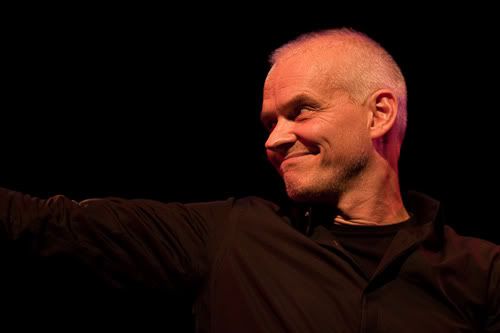 Vital Info
1.
Fullscreen slideshow
2.
Vijay Iyer on Spotify
3.
Lars Danielsson & Leszek Możdżer on Spotify: