Basically, if you haven't seen
Jenn Ghetto
live, you haven't lived. For anyone who isn't familiar with this quiet, skinny girl covered in tattoos, she was the better half and the heart of early noughties emo-shoegaze band
Carissa's Wierd
- the second half being Mat Brooke, of
Band of Horses
and
Grand Archives
fame.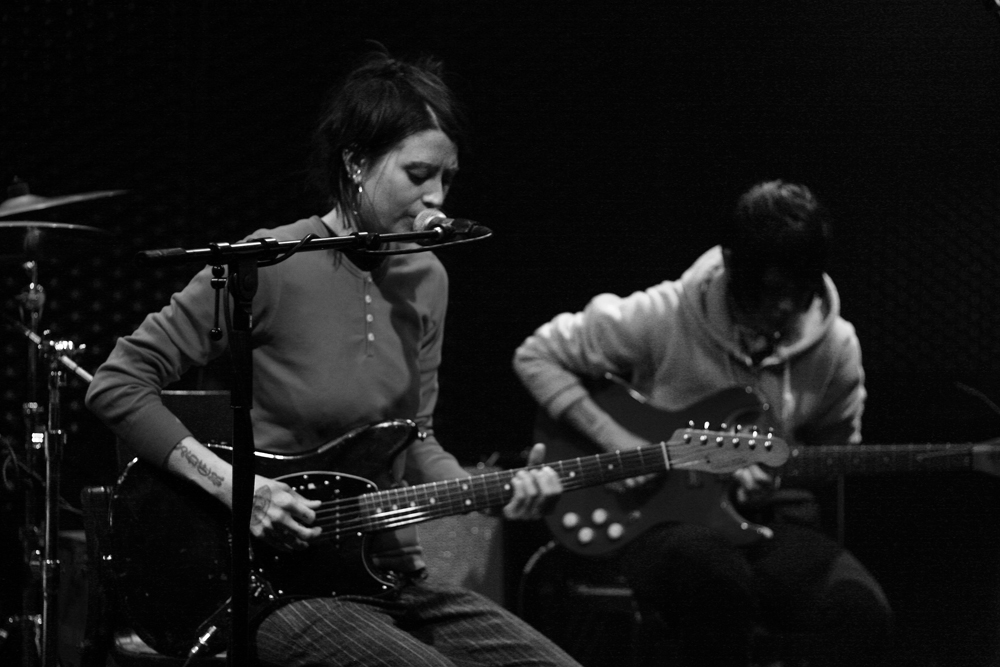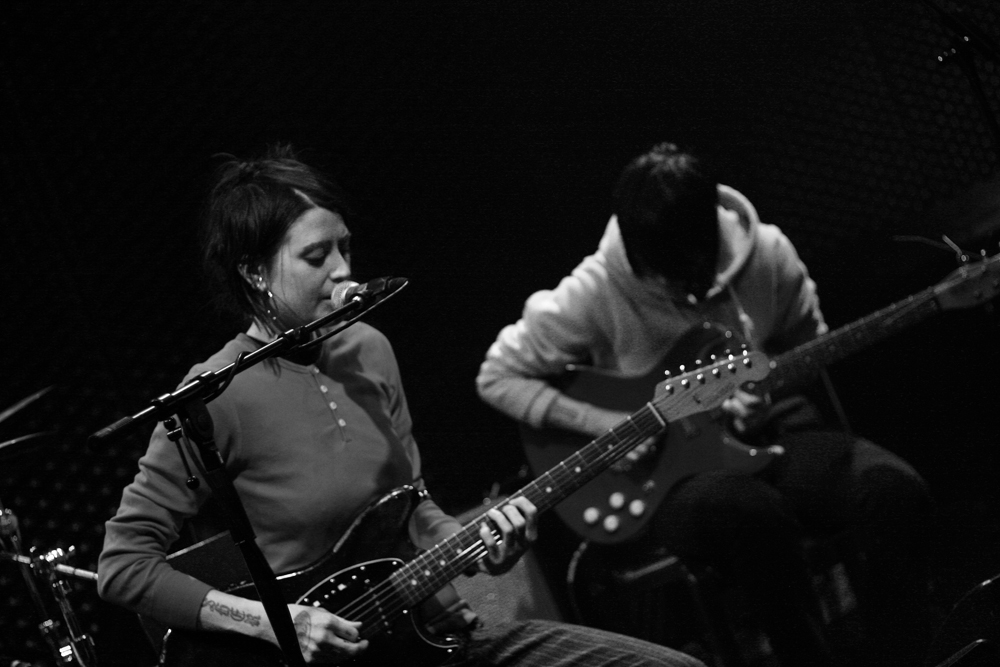 This is the first time Jenn tours anywhere outside America; she comes on stage with a bassist, Alice, and starts off her set with "Wait", opener of her new record (due in April)
I'm Not As Good At It As You
. The audience, most of which has shown up to see headliner
Grand Archives
, suddenly shuts up. The silence that her simple songs bring out in every one is almost unbearable.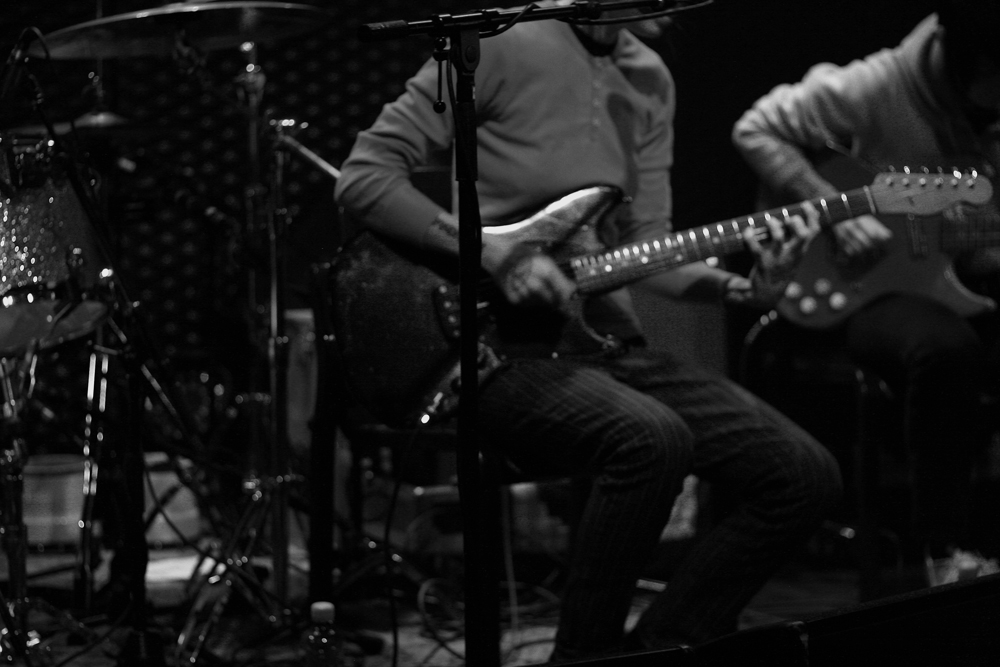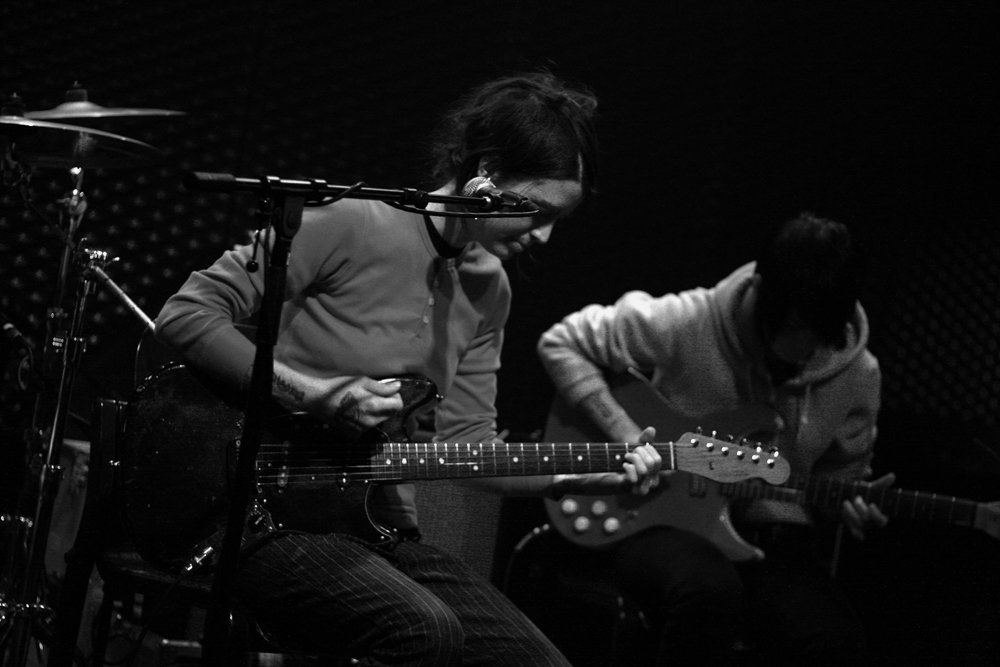 Alice and Jenn's instruments lead an intricate conversation, like raindrops racing on a window pane, with melodies and distant echoes reminiscent of Carissa's Wierd. Her lyrics are blunt, sharp as razorblades and with no use of metaphors.
We should take off all our clothes / I'm sure you're the one for me
: Jenn Ghetto says what she means, and means what she says.