With green hair, arched green brows and doll-like angular, yet delicate features, Chloe Mackey is no average small town girl.
By day, Mackey is DKNY's Manager of Content and Editorial girl boss, but by night she models and writes. Speaking of her writing commitments, she wrote for Opening Ceremony, Steve Madden and did a few articles for women's interest blog, Bustle. Thanks to her connections and killer writing chops, Mackey has amassed a following of 16,200 plus followers on Instagram.
For our exclusive interview, the 21-year-old NYC transplant dishes her thoughts on modeling, writing and rising career in the fashion industry.
. . . . . . . . . . . . .
Where did you grow up and how did it influence you?
I grew up in a very small town in Alabama, which was not very fun. I was judged and made fun of a lot for how I dressed and being interested in things people viewed as weird. I do think that it made me strong and motivated, because going through that growing up made me realize I had to do whatever I could to get out (and stay out) of there.
What drew you to fashion?
I've always been really interested in fashion in terms of building my own personal style. My mom always let me dress myself, no matter how ridiculous the results of that were. I didn't come to New York with an explicit desire to work in fashion, but once things played out the way they did, it made a lot of sense.
You started modeling three years ago and you are known for your green hair and strong eyebrows. What made you pursue a modeling career?
I have no idea, really! I got scouted walking through Union Square shortly after dying my hair and eyebrows green, and wound up in a Diesel campaign. After that, it just kind of took off on its own, with other brands and publications finding me through that campaign or my social media profiles. I definitely don't view myself as a model by any means, but I find it very flattering that I continue to get asked to work on so many different interesting projects.
What is it like to be a model?
I view myself more as a writer than a model, since modeling for me is something I only do on occasion. I don't view it as an actual part of my actual career, so I have the luxury of picking and choosing the projects I want to take on based off of what my personal tastes are and what sounds cool. I think if that weren't the case and I was an agency model going to castings and shit 24/7 it would probably get pretty draining.
Do you feel that it was easy to get more clients due your looks?
I guess it depends. Green hair is a very strong statement, which doesn't always work with a specific project. I've been asked to dye my hair for certain shoots, which I generally turn down. They're either down with it or they're not.
In addition to modeling, you are a writer for big name stores like Opening Ceremony and Steve Madden as well as publications like Bustle. How did you become a writer?
I had dropped out of college and found out very quickly that I was not cut out for a retail job. I had done a little bit of writing before this, and decided to send some samples out to a few publications I had contacts at just to get some extra cash. I freelanced for a while until I started doing more marketing-based branding work for Opening Ceremony, and then moved on to manage editorial content for DKNY. It has all happened insanely fast, but I am very happy with how far I have come at only 21. I've had a lot of people support and champion me along the way as well, which was vital to getting where I am.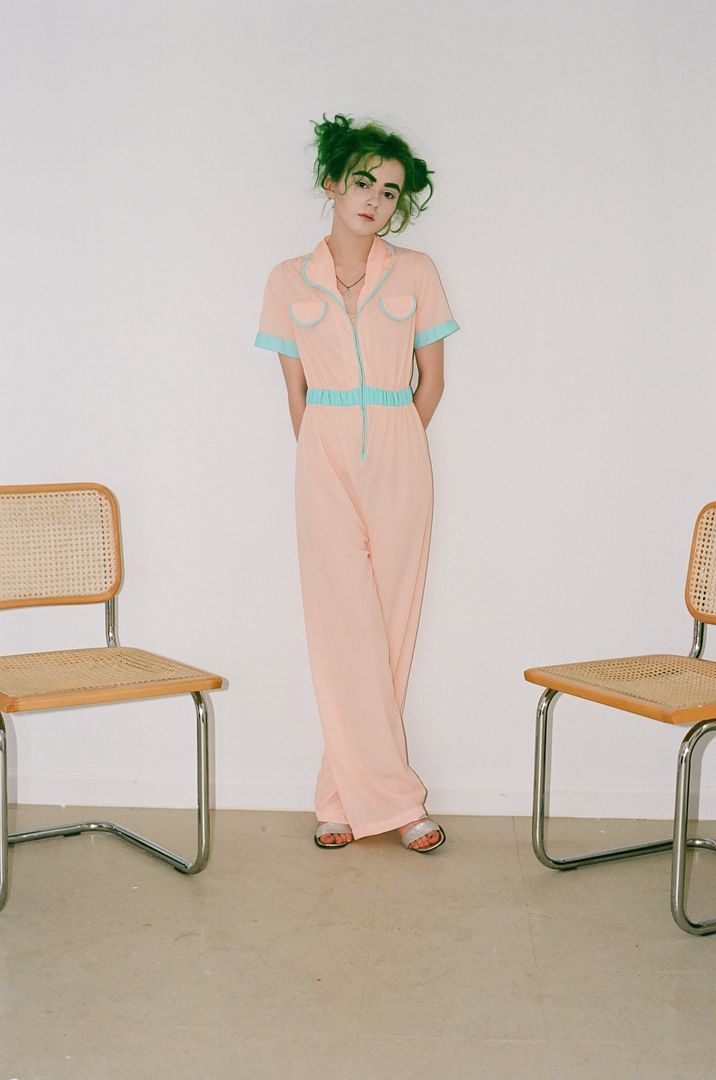 Considering that you wrote for different brands, did you feel that you had to adjust your writing tone to each brand?
Of course, the same way that brands have different visual aesthetics, they have different voices and cadences. You have to keep the tone consistent for each brand.
When you write, what is the process like?
I always try to finish whatever I'm writing in one pass. I'm also very against over-editing. I'm always the most happy with things I write from my gut and not overthink. It's not always easy to just let it go and trust your first instincts, but I always try to.
The topics you mainly cover are about beauty and fashion. Why is it important to write about these topics?
I've been into these topics my whole life, and they're really just what I feel the most comfortable writing about. They're also the topics I get asked for advice about the most often, so I guess it feels nice to share knowledge that people seem to find valuable.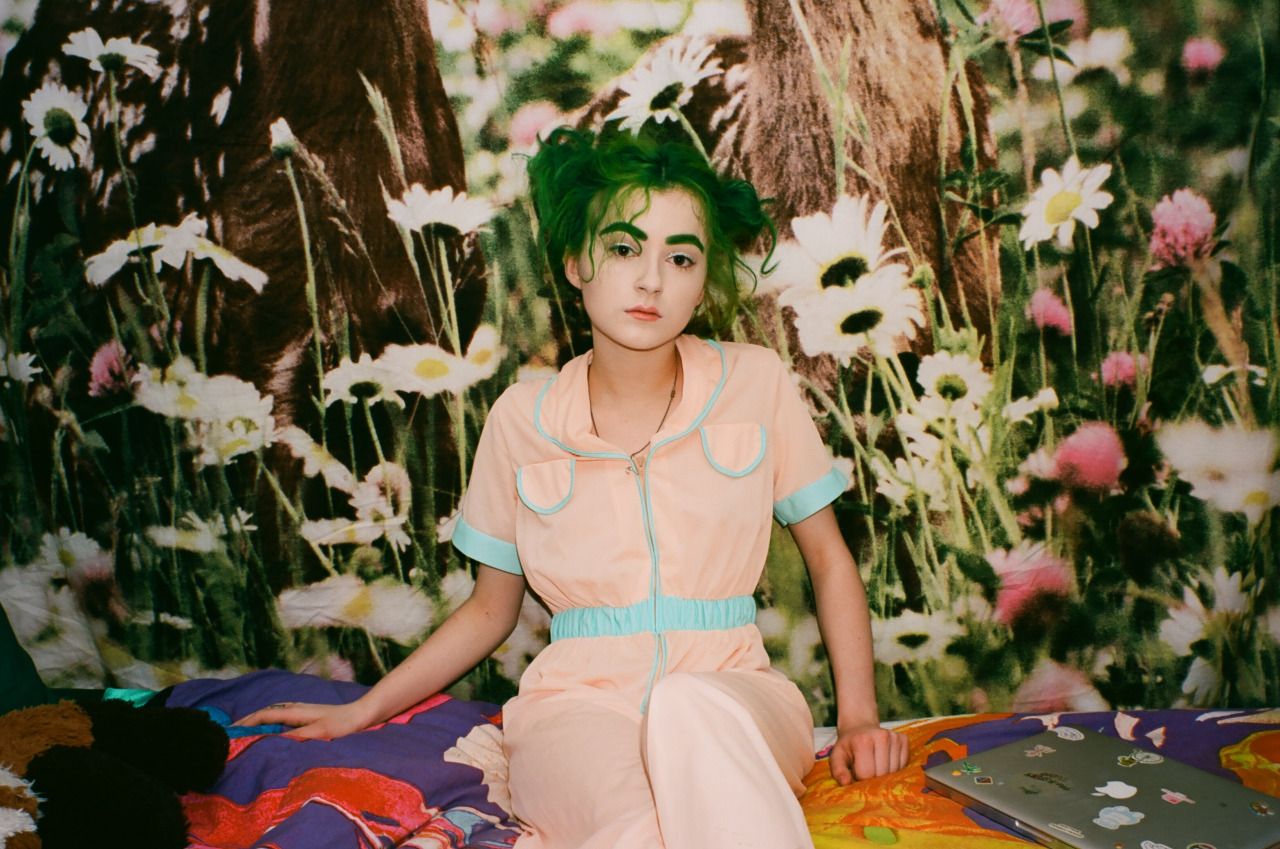 Among all the articles you've written, my favorite article was the one where you wrote about nipple piercings for Bustle. What made you want to write about it?
Most of my articles for Bustle came from questions I would get on Tumblr. I was getting a lot of questions about my nipple piercings from people who were considering getting them, and thought it would be nice to share my experiences with them, since a lot of the articles I could find about the subject were purely medical or, in my view, kind of skimming over some of the problems with the piercings. Since that article was published I have removed my piercings, and looking back I can say the negatives outweighed the positives.
Since you are still modeling, how do you manage to juggle two careers at once?
Modeling is definitely on the backburner since I have a full-time office job, but strategic use of sick days and photo studio WiFi passwords have definitely saved my life many times.
Do you hope to launch a magazine in the near future?
Maybe! I don't know what's on the horizon for me. I would like to create something of my own someday, whether it be a publication or something else. I guess we'll see.
All photos by the incredible Atisha Paulson.