Girl power is more than self-empowerment, and feminism is more than just a buzzword. As more women are entering the working world - in particular, creative industries (e.g. music, fashion, art and film) - they may have the connections, but not the support from their peers. Instead of encouraging competition, model, stylist, DJ and guest contributor Kylie Griffiths and Kirsti Hadley of event/consulting firm Kirsti International formed GRLPWR Gang.
Launched on International Women's Day, GRLPWR Gang aims to celebrate women's achievements in the creative industry. Asides from Griffiths and Hadley, photographers Charlotte Rutherford, Millicent Hailes and Olivia Richardson, Stylist/Creative Director Soki Mak, et al are involved in the collective. Backed by Smashbox Cosmetics, GRLPWR Gang holds talks on careers, social media, beauty, body image and feminism in both the U.K. and U.S. On top of that, mentoring and networking events will be offered to teach girls and women on how to break into the creative field.
We chat to Griffiths and Hadley about female empowerment, social networking and upcoming projects.
How did you two meet and what made you form GRLPWR Gang?
Kirsti: I have been looking after Kylie for a year for her influencer and DJ bookings on my creative agency Kirsti International - we basically hit it off like a house on fire immediately - we have really similar tastes but different skill sets so we both feel really strongly about girl to girl niceness and supporting one another within the creative industries.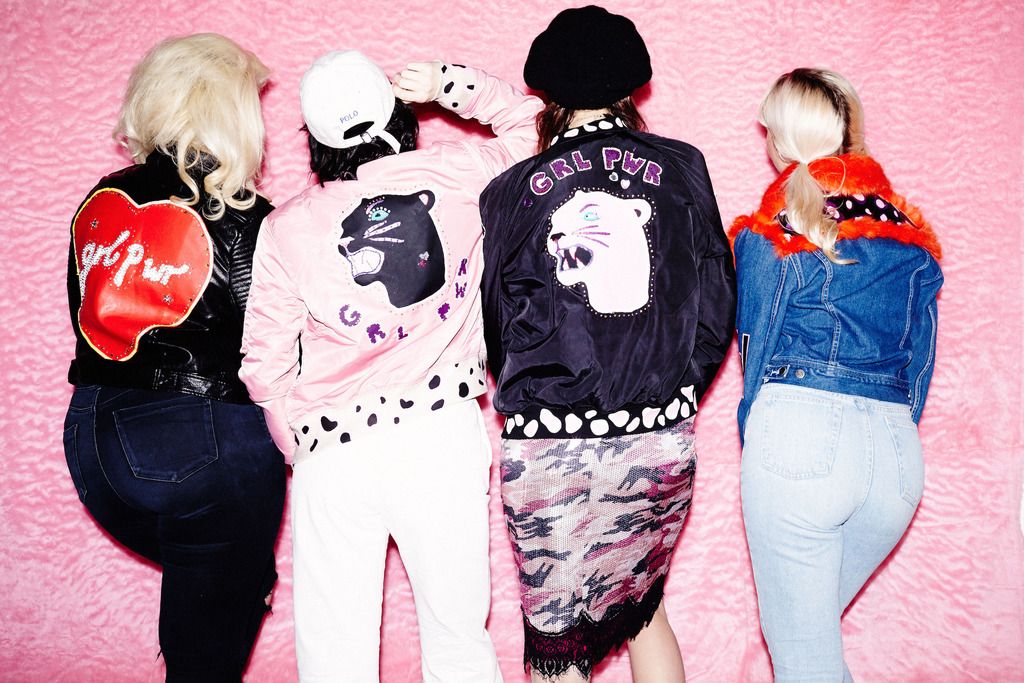 Since GRLPWR Gang is a collective, your main focus is on the women who work in the creative industries such as music and fashion. Why do you choose to focus on these industries?
Kirsti: Simply because they are the industries that we work in. Kylie is a stylist and I own my own creative agency - I've been working with brands and managing talent under the Kirsti International umbrella for 8 years now.
Kylie: We chose to focus on these industries as it's where our passions lie, and it's the industry we know the most about. I felt like we could help other women within these industries as it's the area we have the most knowledge in. We are not opposed to expanding at some point but we wanted to start with what we were most familiar in, and support our peers that we work with.
What does female empowerment mean to you?
Kirsti: It means building each other up instead of knocking each other down and being a part of something bigger than just yourself. It's all about being nice to ourselves and one another, in an industry of freelancers we have to have each other's backs.
Kylie: To me it's believing in yourself and others. Providing females with the tools, advice, support and encouragement they need, to give them the belief that they can achieve their goals.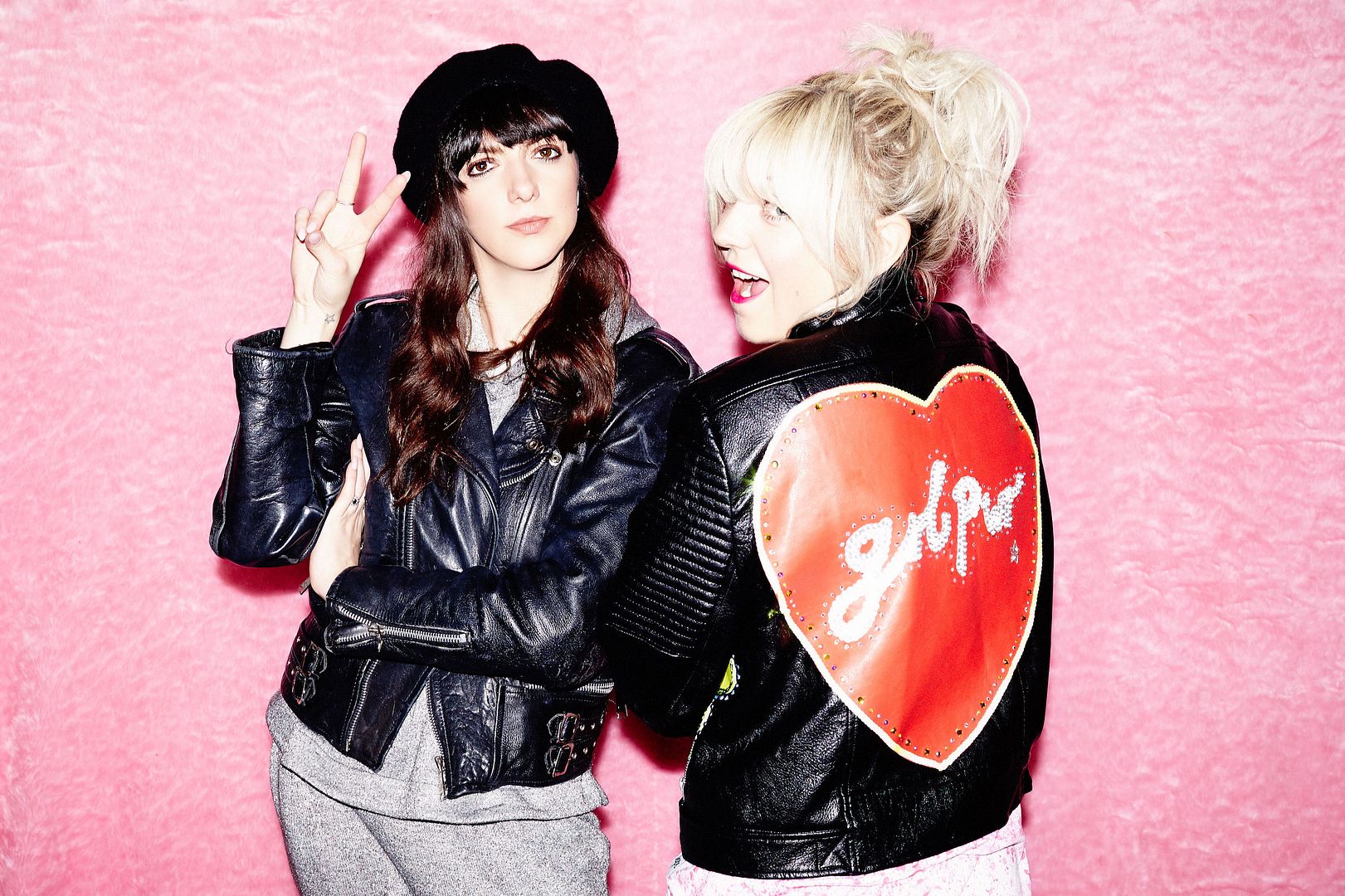 You base your program on social networking, which is an extremely essential tool to breaking into the business. Why is networking so essential and what advice do you have for women who want to network in the creative industries?
Kirsti: At the risk of sounding like a cliché, networking has been my university - the friends I have made over the years socialising, are all doing really amazing things. We have all always worked together so to me this really seems like the most natural thing in the world. What we want to create via our talks and online activity for the next wave of talent coming through, is a GRLPWR GANG peer group, which will be networking at its best, not forced or awkward, just a bunch of people with common goals and interests who really get on with each other, come up with ideas together and essentially just help and support one another.
You also mention that you want to work on branded projects. What types of branded projects will GRLPWR Gang collaborate on and what are the outcomes of doing projects like this?
Kirsti and Kylie: A benefit of working on branding projects is to be able to utilise these business opportunities to do some good, whether that is working with a charity, getting girls in the collective work, or inspiring the next generation. For instance, we are currently collaborating with the clothing brand Local Heroes on a capsule GRLPWR Gang range and we are donating all of our profits to the Polish feminist charity Feminoteka. We also worked together as a collective on a recent Nike project for Air Max Day, it gave the collective the change to collaborate and work together creatively. GRLPWR Gang produced, styled, modelled and photographed a campaign for Liberty x Nike and then organised the launch event. One of the loveliest things about the project so far is that the girls are all getting to work on projects together, and with so many talented ladies with so many different skill sets it really does feel like the sky is the limit.
You plan on hosting talks on beauty, feminism, social media, career access and body image. Where will you be hosting those talks and what brought you to concentrate on these topics?
Kirsti and Kylie: We will be hosting these talks at the new Smashbox Studios in Central London. Smashbox have been unbelievably supportive of GRLPWR Gang, I'm not sure we could have come this far so quickly without their help. The subjects of the talks come from the girls in our audience, the GRLPWR Gang Instagram community is very active and when we ask questions the girls are not shy to give us their opinions, the subjects for the talks are what they have expressed specific interest in. These subjects are also areas we feel passionate about and what we would have wanted to hear about when we were starting out in the creative fields.
Your launch was sponsored by Smashbox Cosmetics and Baby-G. How did you become interested in these brands and how do they fit into the GRLPWR Gang ethos?
Kirsti: It was one of those meant to be kind of things, Mary Kate the (amazing!) Communications Director at Smashbox just literally popped up in about 5 different areas of my life all at once, we all kind of crossed paths at the same time! We've been so lucky to have found this relationship. There has been amazing synergy with GRLPWR Gang and Smashbox because their whole plan for the London Studio was to collaborate and create, which is a similar ethos to us.
Kylie: Baby G fitted the GRLPWR Gang aesthetic perfectly - as they are very girl power so when the opportunity came to collaborate on the launch we felt like it was a good fit.
Lastly, do you hope to launch GRLPWR Gang into a global movement?
Kirsti: Yes! 100%. It's so important to us that we're not just a London thing. It's always been the plan to reach girls all over the UK and beyond. As a Brighton-based Brummie, covering all corners of the UK is super important to me. Watch this space!
"How to be a Girl Boss" with GRLPWR Gang takes place Saturday 2nd July. For more information, head here.