Designer Noora Pajari's work exists in a space where art and fashion meet. Based in Helsinki, Finland, the recent graduate of Lahti University of Applied Sciences - The Institute of Design and Fine Arts is on the verge of an international hail. Her latest collection Printophrenia studies the transformability of clothing in relation to the symptoms of schizophrenia. The collection is an ensemble of dreamy yet functional garments that have been hand painted and finished by using digital technology.
Pajari's collection features a sense of theatricality and playfulness. It is an eccentric mixture of bomber jackets, high necklines and beautifully detailed hooded shirts that allow the wearer to take on a new role through the eclectic versatility of the garments. The collection presents us with a paradoxical play on contrasts between digital and handicraft, embellishment and minimalistic tailoring, ready-to-wear and haute couture.
Printophrenia is a unique potpourri of visual delicacies that lends its structural language from the traditional Scandinavian minimalism yet finds its completion from the Alexander McQueen-like illusionistic escapism and Elsa Schiaparelli-like surreal conceptualism. With a collection like this, it comes as no surprise that in September 2015 Pajari's designs were featured in the Talents edition of Italian Vogue.
Intellectual, conceptual and breathtakingly beautiful are just a few ways to describe Pajari's work. It is a balanced mixture of luxurious prints and versatile tailoring that makes her work wearable yet phenomenally detailed. Oscar Wilde once encouraged us to either be a work of art or wear one and with Pajari's designs, we can definitely do the latter.
Have a look at some of the looks from her collection below.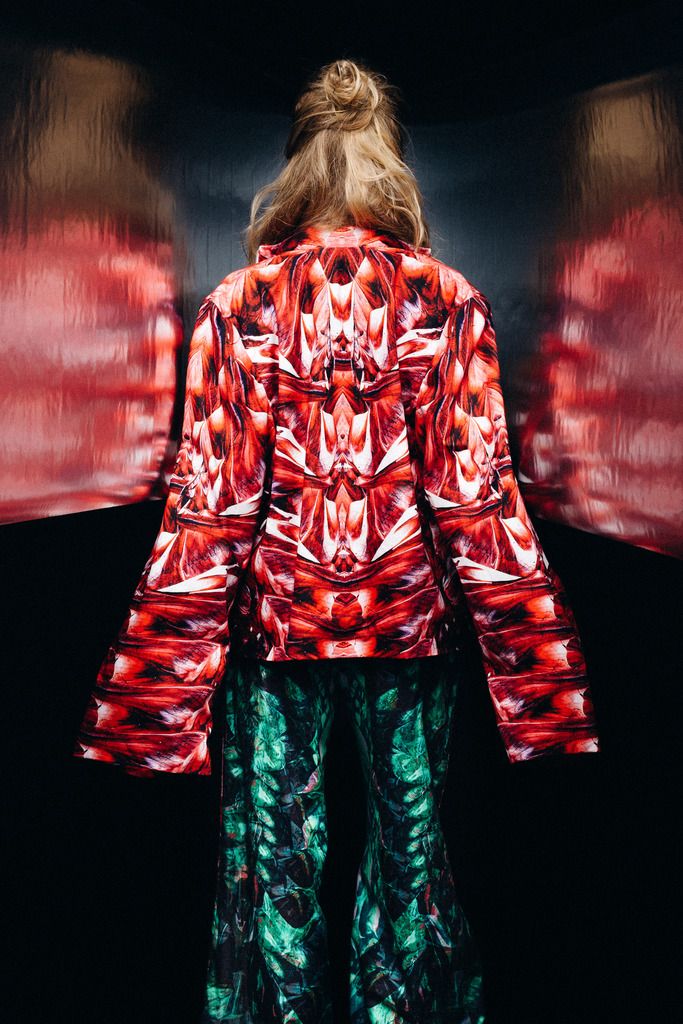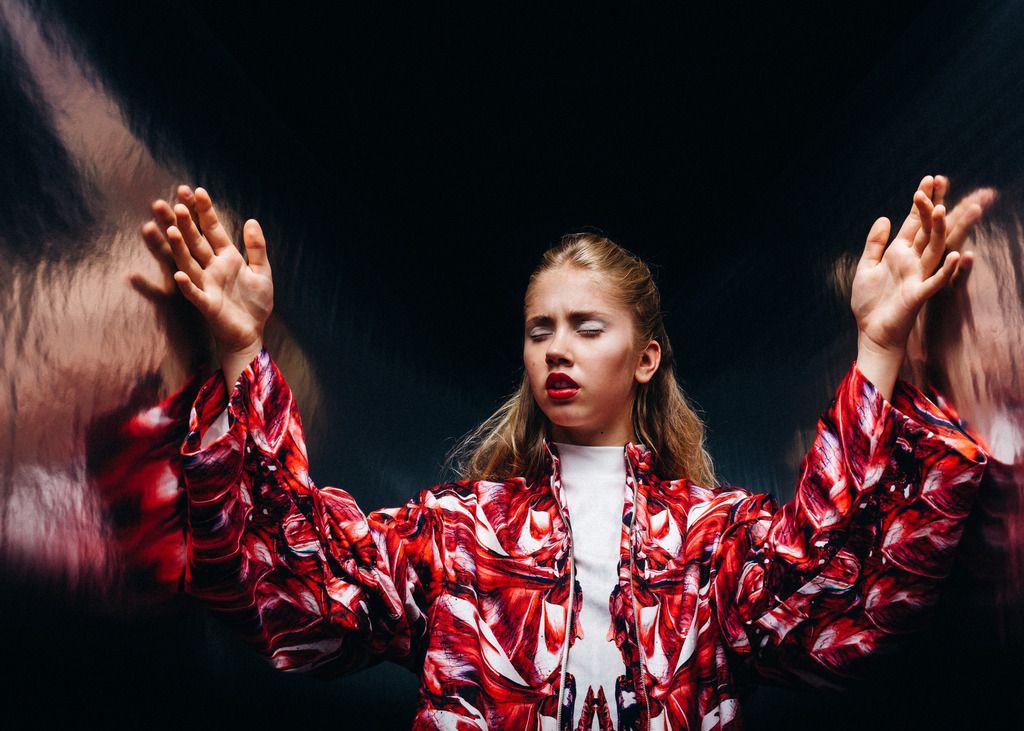 PRINTOPHRENIA, 2015.
Design: Noora Pajari
Photography: Jussi Nahkuri
Cognition, Mania
Model: Ella (Brand Model Management)
Muah: Sara Tarnanen
Anhedonia, Hallucination, Katatonia
Model: Mikaela (Brand Model Management)
Muah: Sara Tarnanen
Reluctance
Model: Saara
Muah: Inka-Harriet Kaminen and Vilma Mäkitalo