For a die-hard minimalist like yours truly, the Hong Kong-born designer Ryan Lo's work is like an eyelash stuck somewhere in your eye. You can't help but blink from the overwhelming sensory experience. Frills, bows and tulle have been my (and I'm sure someone else's as well) worst nightmares since Molly Ringwald pierced my retinas with the overwhelming array of all things pink in the John Hughes classic Pretty in Pink (I would've chosen you, Duckie). After that experience, I swore to live by Karl Lagerfeld's words: "Think pink but don't wear it."
As I entered the runway space at London Fashion Week, I got a feeling that in this show, I'd have to rethink this mantra of Karl's and mine. Regardless of the minimalistic architecture of the show space, Lo's simple yet effective set design of hot pink oriental arches invited the audience to engage in a surreal dream of bold kitchiness, English tea dresses and Oriental take on Disney's classics like Mulan. Promising start, I thought.
Lo's AW16 collection is a controversial one. It is an explosion of Oriental Kitch, embracing and challenging the Made in China stigma of mass production with the highly detailed tailoring and detailing. It is an eclectic mixture of classic English tea dresses, oversized coats with floral prints and stuffed toys wrapped around the model's necks. It is a collection that could be seen as charmingly childish and every single one of the looks seen on the catwalk is pretty much a dream #ootd of any toddler on their way to a princess party.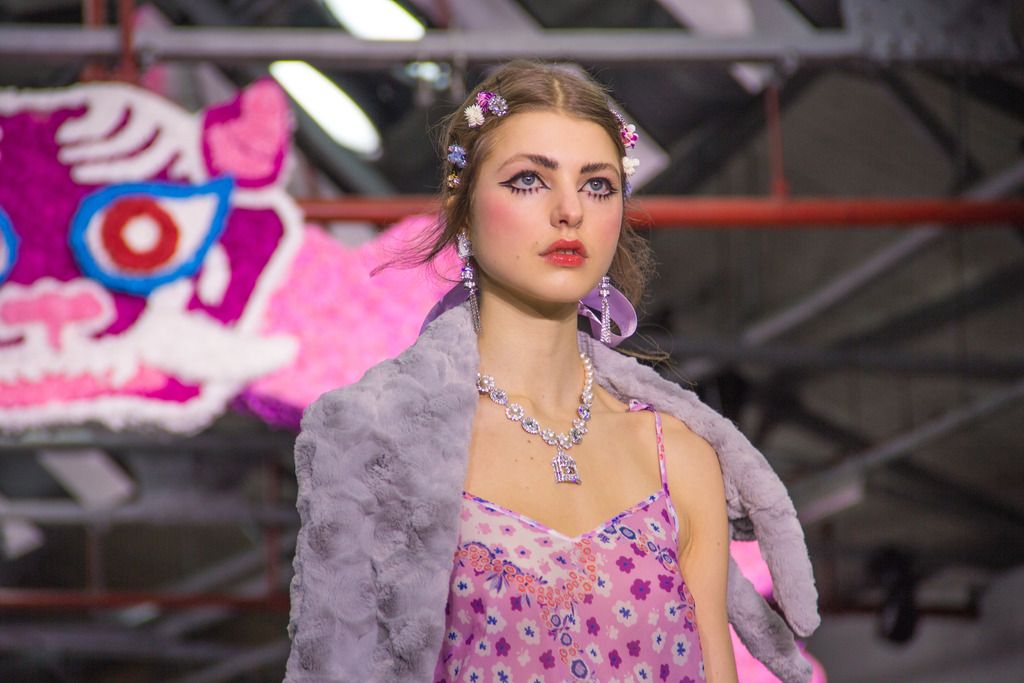 However, the question is: is this a collection that can actually be taken seriously regardless of its not-so-serious take on fashion? Can we really say it is good outside the catwalk? The objective answer is: no. Not really. It is a collection that works on the runway but not on the streets unless you're a blogger trying to dress up as colorfully as possible to reach the maximum attention in front of the Fashion Week press hub.
More colour does not necessarily mean that it is good or interesting or even challenging. It lacks the intellectual stimulation of the likes of Delpozo or Sankuantz with its self-stereotyping take on the designer's cultural heritage. The highlights of this collection are the luxuriously oversized coats, the A-line ruffle dresses and the pom pom details that were reminiscent of the good ole "Baby One More Time"-Britney and the queen of tartan Cher Horowitz.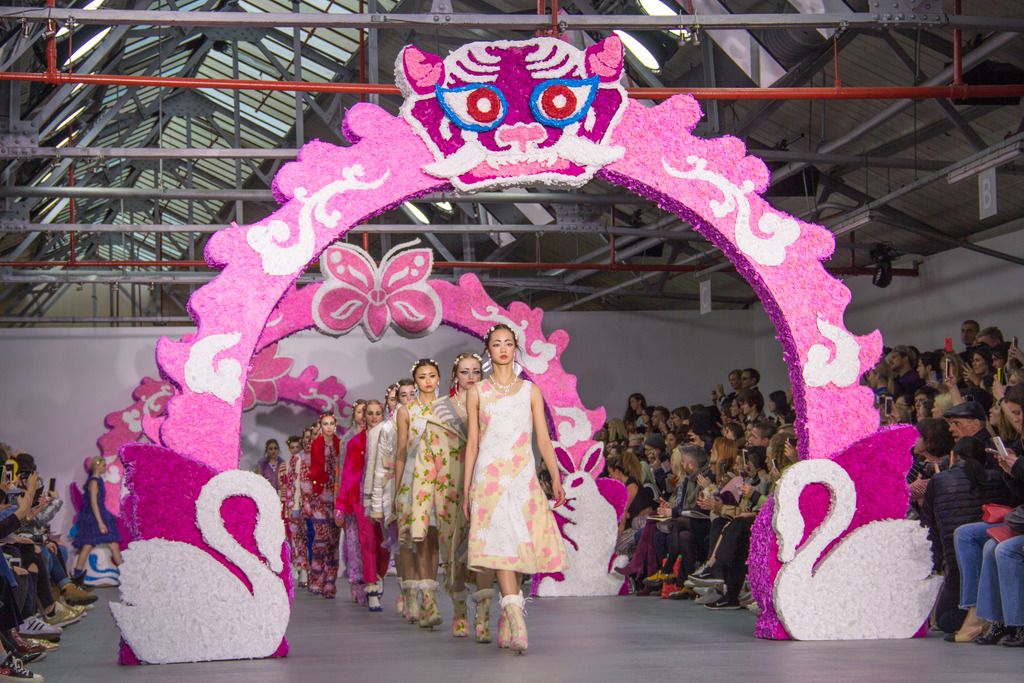 Overall, the collection seems like an attempt of lavish grandeur clumsily falling into the trap of having too much going on at once. The collection is filled with potential yet it ends up being nothing but a visual epitome of materialistic voyeurism of the modern man where owning everything equals happiness. It says very much without saying anything at all and in this case, the silence is not embellished with gold but Fool's gold instead.