Everyone wears clothes, right? So why not make these clothes fantastical, smile-inducing, imaginative, pastel works of art? That's pretty much the thinking behind Somewhere Nowhere, an up-and-coming entity of fashion established in 2012 by London College of Fashion graduates Rex Lo and Elly Cheng.
They seemingly find their magical aesthetics in "candy floss and marshmallow, belivers of unicorns, and don't forget their friendship with the rainbows" - and we love them for it. Their pieces are personal and lovingly crafted; in fact, each individual piece is automatically exclusive and limited edition, since each one is handmade by the designers in "their playhouse." Ok, we're definitely in love.
As such, we've thrown a healthy host of questions their way, aiming to get to the bottom of their fabricated wonderland of fashion. The result in all its glory is below.
Get to know Somewhere Nowhere // Shop • Facebook • Tumblr • Instagram
---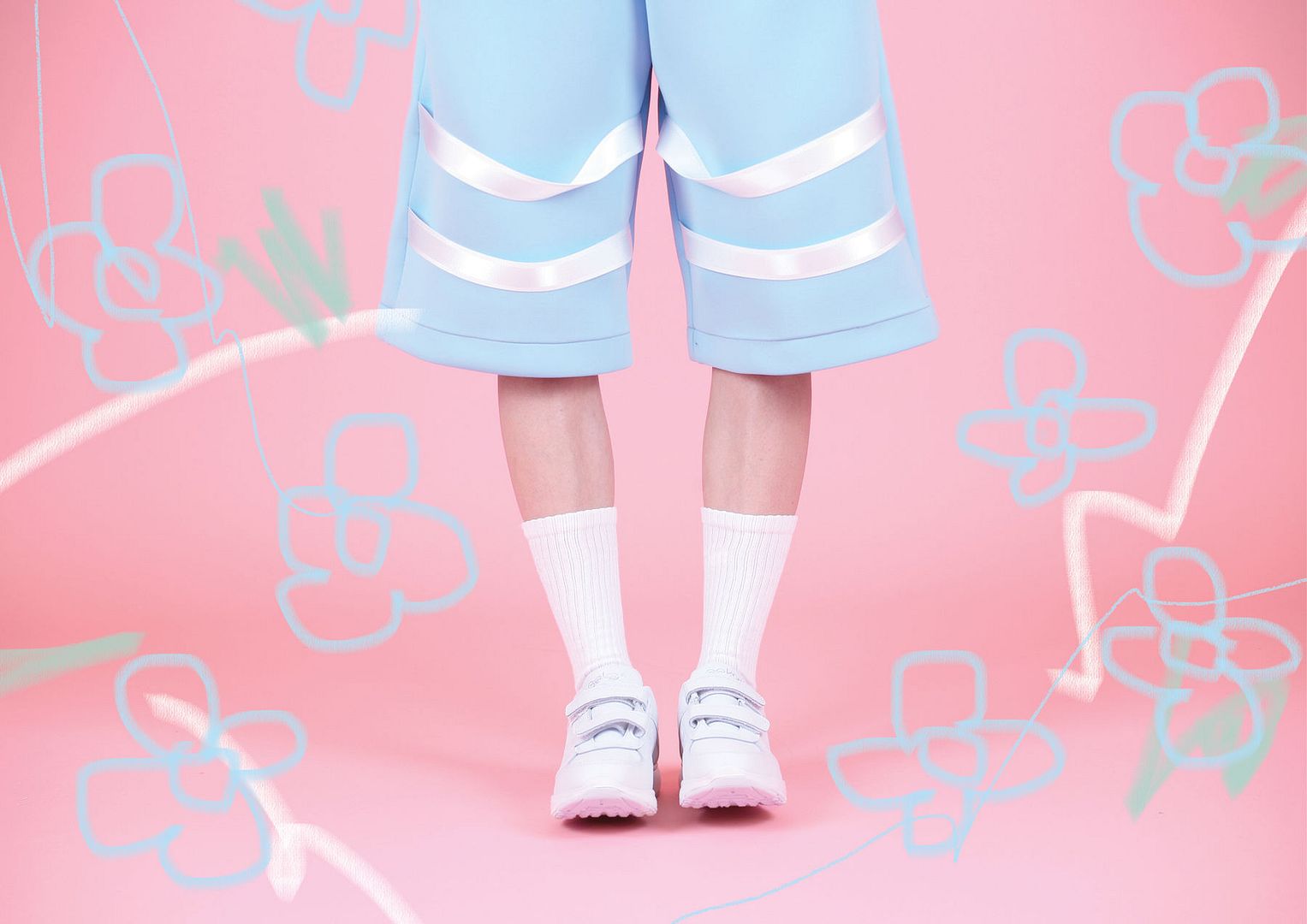 How did you get started?
After we graduated from London College of Fashion, we began to make little accessories to sell online, such as key rings and pouches. Those were the early days of Somewhere Nowhere. Later on, during the SS13, we decided to take a step further and created our very first unisex clothing collection. It was the time when Somewhere Nowhere was officially born, along with our online shop and multiple social media platforms.
Where do you find inspiration?
Our inspiration comes from our daily lives, we are quite inspired by each other. Basically our collections is like a projection of what we've experienced, what we see, and what we smell.
What risk would you take if you knew you could not fail?
If you knew couldn't fail this time, you better step out of your comfort zone. It's like taking a risk on losing yourself, losing what you believed before. And sometimes the process of judging yourself isn't something everyone can withstand.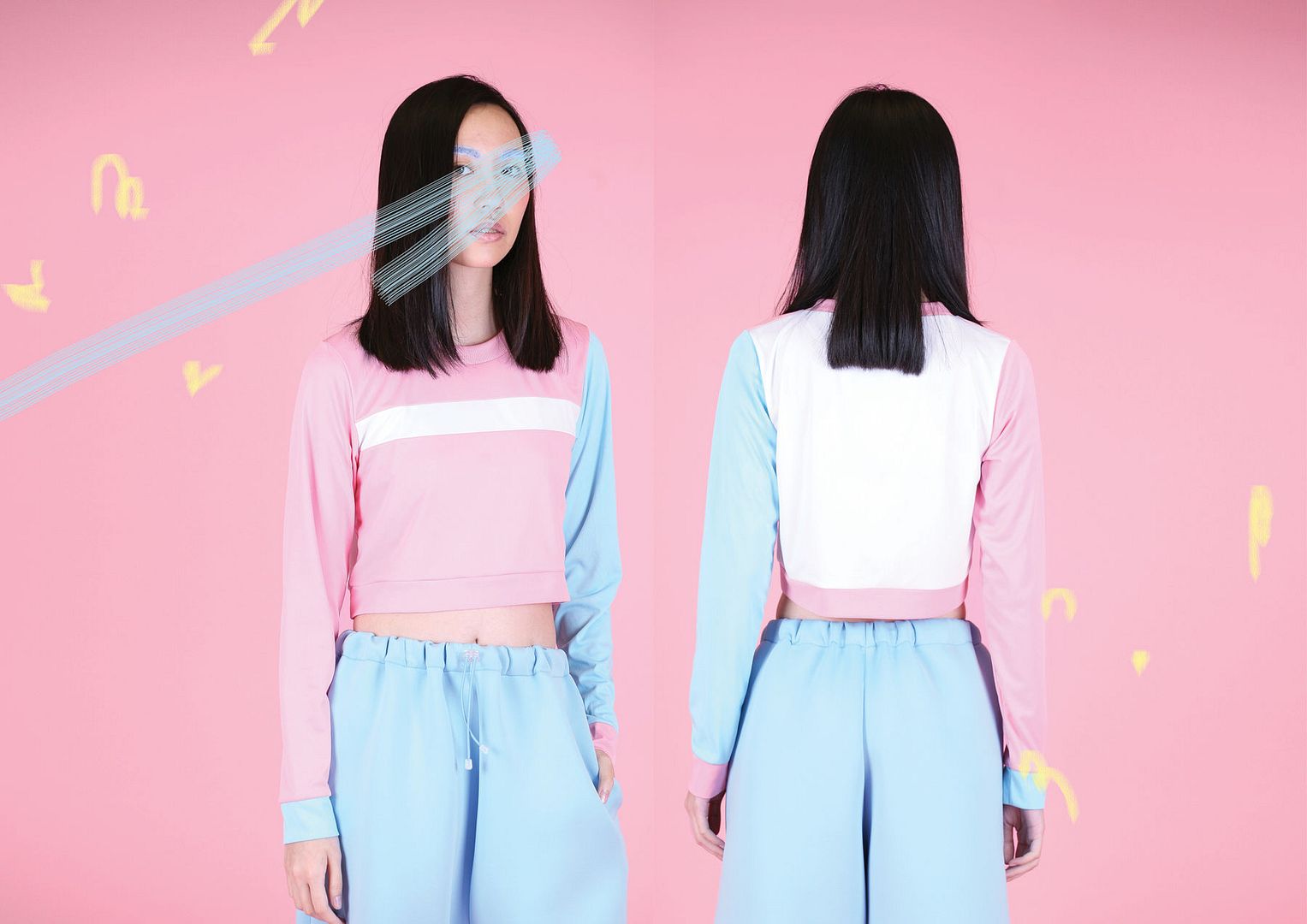 What is your happiest childhood memory? What makes it so special?
There are a lot of happy childhood memories, if it is something that we both liked in the old days, it should be the original Power Rangers. Power Rangers was one of the most popular kids programme when we were young, and it has the perfect settings where kids can pretend to be one of the members and actually team up together. Those were the moment when you can bond with your siblings or friends and having some good times together, and this is what makes it so special.
When was the last time you tried something new?
We took a course about dark room and film developing. It was around 1 year ago during summer in CSM. It was fun and rewarding at the same time.
Whose life do you believe you've had the biggest impact on?
Our parents. It was our parents who raised us and shaped us to who we are now.
What are you currently working on?
We are still in the process of settling down after our move from London to Hong Kong. Meeting new and old friends, starting our own network here in Hong Kong is our current challenge. And also at the same time, we are planning for our next AW15 collection.
What's the most challenging thing you've ever created?
Elly: To make a garment from hand dye sheepskin with precise colouring.
Rex: To make a garment from punching wool and soy bean fibre.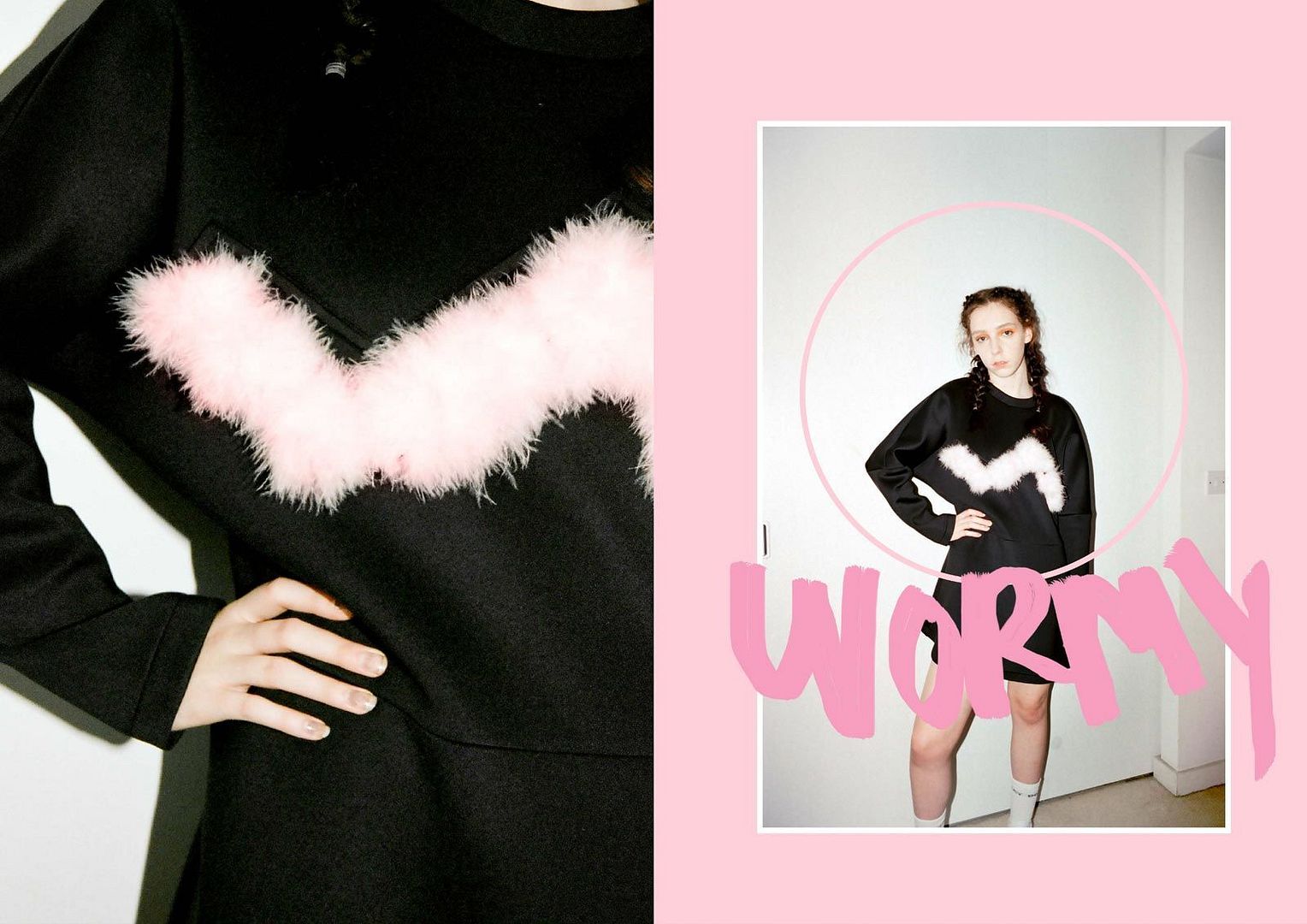 What is something you believe that almost nobody agrees with you on?
To make every single order and sew every single garment at Somewhere Nowhere.
What's the next big step you feel you need to take?
To focus on Asian market. Currently we don't have much exposure in Asia, but since we are in Hong Kong now and having such good locational advantage, we hope to meet more talents and fellow designers.